Natural Black Diamond
If you are looking for a natural black diamond for your engagement ring then this 8.5 mm diamond is the best for you. This black diamond is 3.50 carats in weight which is the perfect solitaire size and doesn't look that large. Engagement rings with such a diamond are what people want. This black diamond is of topmost quality which is AAA.
A jet black color diamond with a shiny surface and visible facets is a choice of many jewelers now. So if you don't own black diamond jewelry but have an idea to start a new collection with it then this black diamond is the ideal one for you.
Black diamond jewelry has set fire on red carpets, struck lightning in many parties, and is the first choice of many beautiful hands. The color black matches any style. Because of its black color and natural identity black diamond stays number one in the eye of most of the jewelers.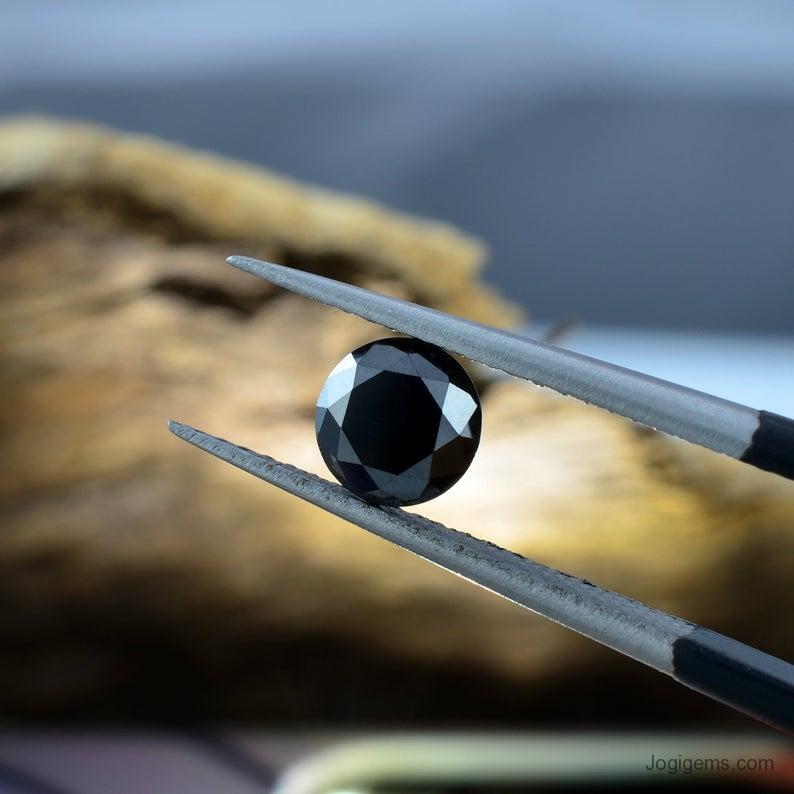 If you want to learn more about black diamonds then you can follow the link to the blog below.
Natural Black Diamond For Engagement Ring
A usual engagement ring may cost you higher than an engagement ring with a black diamond. Natural black diamonds are cheaper than their white counterparts. Because of their heavy inclusions, they are easily available but hard to cut and polish.
Black diamond makes an engagement ring look outstanding, The reason is its beautiful black color. Hence, a black diamond in a rose gold engagement ring makes a perfect combo of love. Most of these engagement rings are known as vintage engagement rings.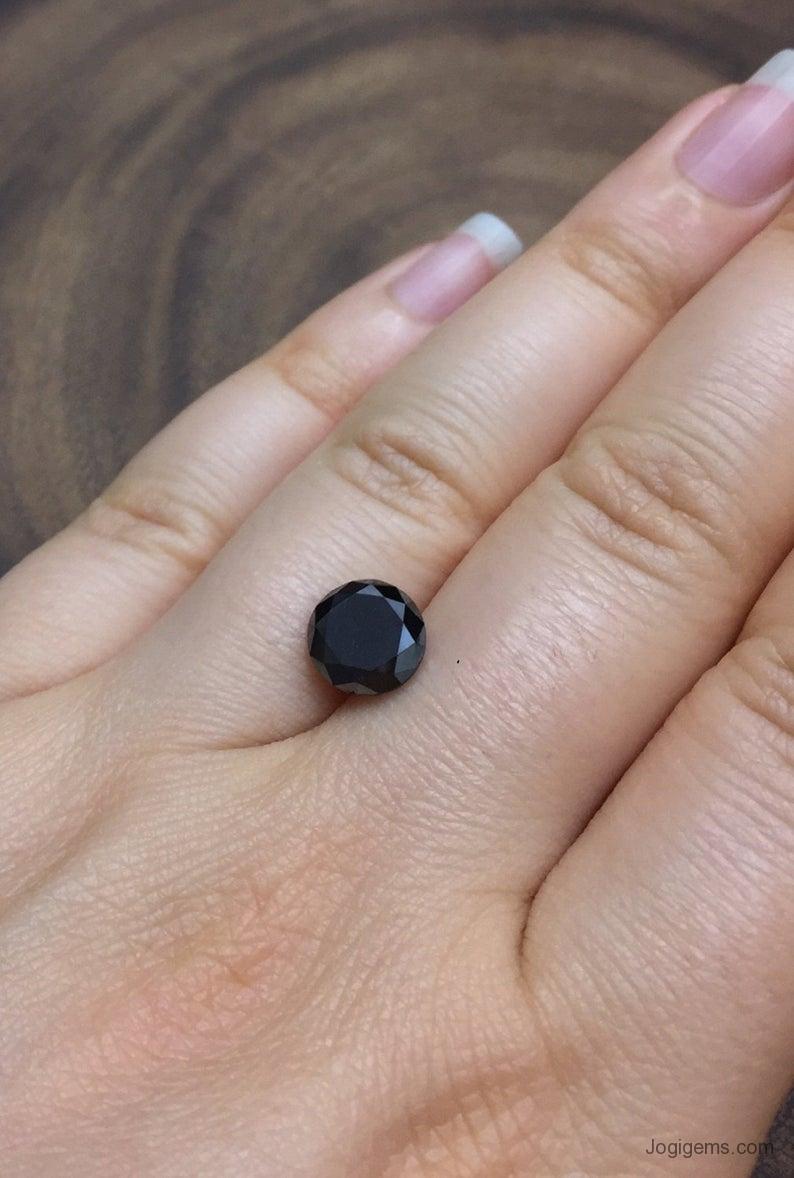 Also, a stunning antique engagement ring features black diamonds either as a side stone or at the center of a diamond ring. This natural black diamond of 3.50 carats is an absolute choice for a vintage engagement ring.