Natural Black Diamond Pair
Natural black diamond pair is often used for solitaire earrings. The use of black diamonds is most common in stud earrings but apart from that, it is also useful in solitaire earrings too. This pair is cut in a round brilliant shape which is the favorable one in black diamonds. Hence this pair of natural black diamonds is the suitable one for earrings or any black diamond jewelry.
This pair of black diamonds is 6 carats in total which mean each diamond weighs 3 carats. The quality of black diamonds is AAA which is superb quality. The size of these diamonds is 8 mm so if you prefer a suitable size then you can go with these diamonds.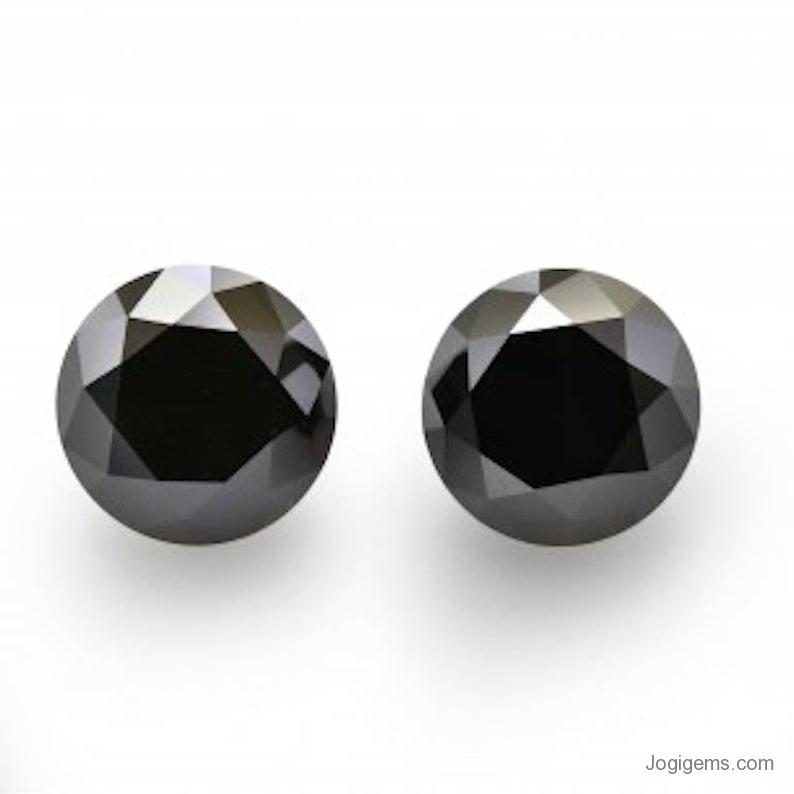 If you are still unaware of the qualities of black diamonds then you can read the blog below.
Use of natural black diamond pair in jewelry.
Usually, these black diamonds are useful for stud earrings or solitaire earrings. But if you like to design a solitaire engagement ring then this black diamond is a perfect choice.
Rappers love big diamonds when it comes to hip hop jewelry, so a black diamond hip hop jewelry with these pair in two fingers isn't a bad idea.
Round brilliant cut black diamonds in a two-stone pendant looks alluring, black diamond has captivating power to attract people. So a pendant with two black diamonds can add a real touch to your jewelry.
Black diamond jewelry is just another happy place for black lovers just like a black rose. It is unique, jet black color, and with a suitable design black diamond light up the jewelry trend.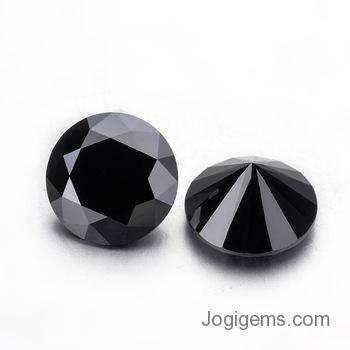 And if you want any custom shape in black diamonds then you can contact us, so that we can help you out with it. Jogi Gems is a leading manufacturer of black diamonds and hence is content to offer you the best service with it.