Loose Black Diamond Stones
Want to know what's best for study earrings, Loose Black Diamond Stones of 3.5 mm size which weighs approx 0.17 carats each. These black diamonds are of superb AAA quality. In this lot, you will get approx 5 black diamonds which are perfect to make a pair of earrings.
If not earrings then one can use it to make a black diamond chevron ring. Any black diamond band ring which you want to design the next. The quality we offer is one of the superior in the industry as we are the manufacturer of black diamonds.
Round brilliant cut black diamonds are best to fit much jewelry but most probably in men's stud earrings. The best combination of black diamonds is with a rose gold color in metal. Both are famous and trendy, the color black is popular for its adaptiveness with any dressing sense.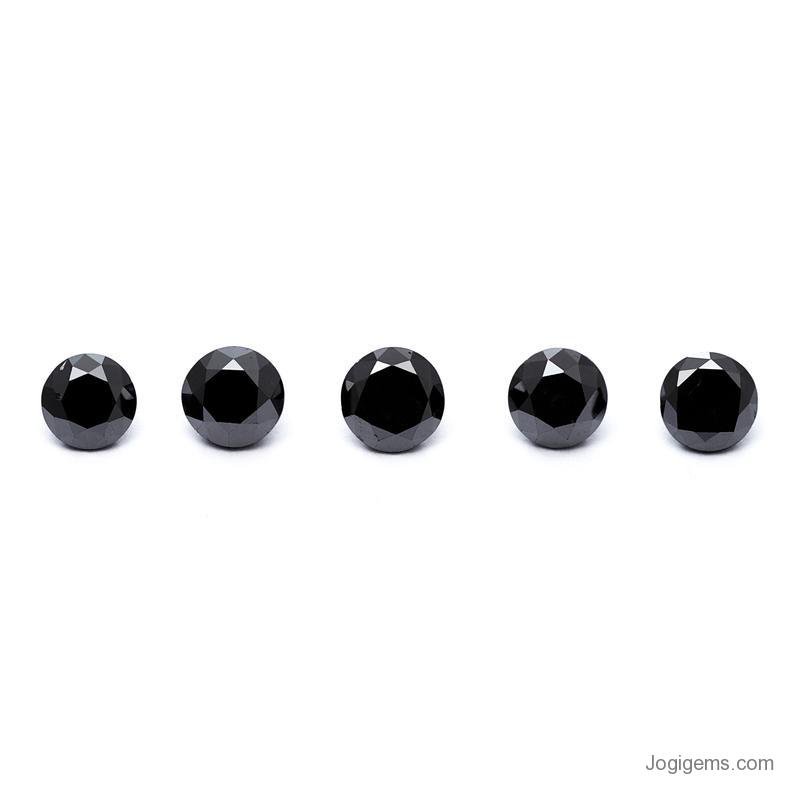 There are the different shapes of black diamonds and if you want detailed information about them then you can follow the link below.
Reasons to buy Loose Black Diamond Stones
There are several reasons to buy loose black diamond stones.
if you are a jewelry store owner and make black diamond themed jewelry
Love black diamonds and want to own a diamond ring with them
Love to make antique style jewelry
obsessed over black diamond stud earrings
Black is a trend
Black Diamonds are natural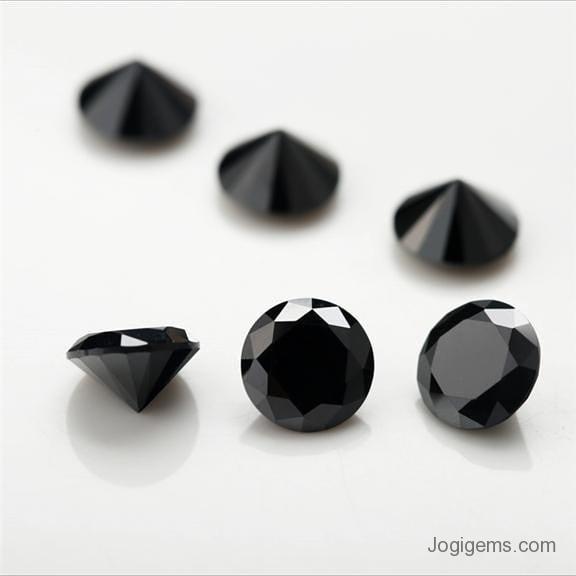 Several other reasons to own this lot of gorgeous black diamonds but the most important is that they are natural. Also, buying from a manufacturer and supplier costs you lesser than others. Direct sourcing diamonds from manufacturers is beneficial to you and your business. Hence, before buying black diamonds mark things like its price, quality, and authenticity. All of these are possible under one store that is Jogi Gems. Our excellent customer service is serving clients with black diamonds for many years.