Loose black diamond pair
A gorgeous loose black diamond pair for earrings in AAA quality from the supplier. Black diamond is popular for its color and quality worldwide. Diamond stud earrings are everyone's favorite but since the day, black diamonds took the market the trend for black diamond stud earrings boost up.
But still few people don't prefer black diamonds over white diamonds, But that won't stop it here. Many famous celebs and rappers select black diamonds for their stud earrings collection neglecting their less shine.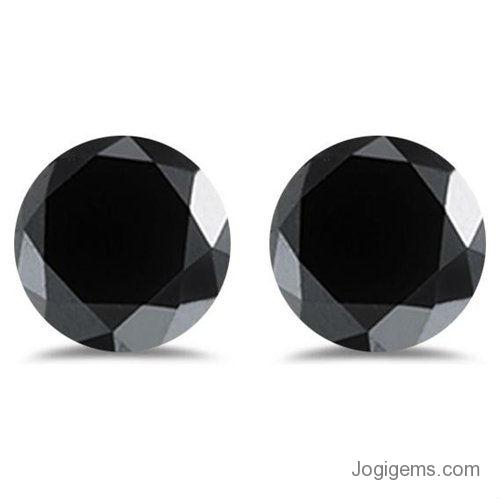 The color black and its natural characteristics make a win over everything else because after all, it's a diamond. So, if you make diamond earrings and want to try something unique this time then you can choose black diamonds for sure.
If you want to know extra information about black diamonds then you can check the link below.
Loose Black Diamond Pair For Earrings
These brilliant pair of black diamonds consist of 2 diamonds with a 2-carat weight each which weighs a total of 4 carats.
This pair of black diamonds is 7 mm each which is perfect for any diamond stud earrings.
Also if you want to make a two-stone engagement ring then exact the pair to match your requirements.
With superb AAA quality, this pair holds the power to catch attention when setting up with any jewelry.
This pair is 100% natural with a round brilliant cut that is most favorable.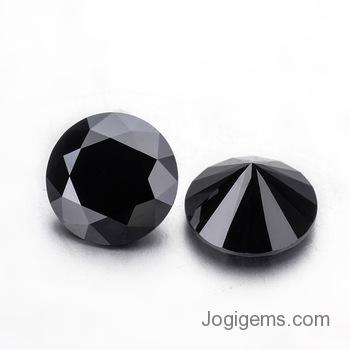 Jogi Gems is a prominent dealer of black diamonds and offers them at an affordable price. If you have a personal request regarding these diamonds then you are free to ask us. We will get it solved with all the expertise we hold. Customer satisfaction is our only goal. Whenever you think of black diamonds just remember one word in your mind which is Jogi Gems!