Black diamond rose cut
Are you looking for a loose black diamond rose cut to make a vintage engagement ring? Then you are at the right place, at Jogi Gems you will get a rose cut black diamond of 2.48 carat at the best price in AAA quality. Mostly round rose cut diamonds are used in vintage jewelry collection due to their unique cut, it has triangular facets on it which look like a rosebud that is about to bloom.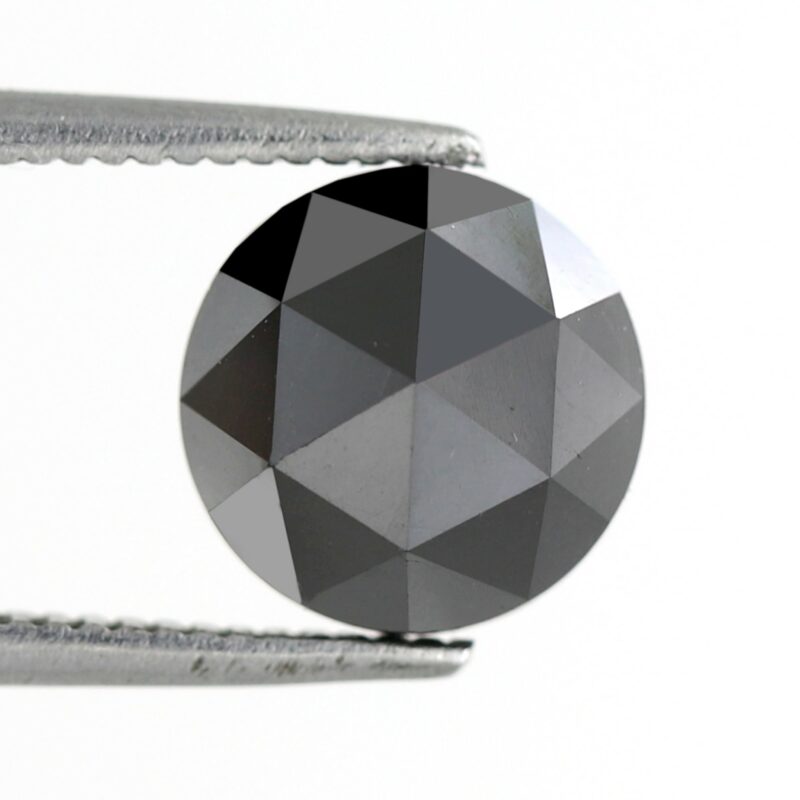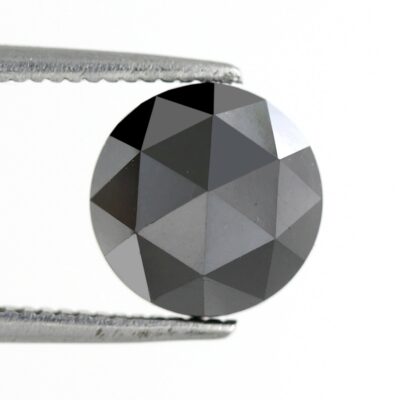 You can get black diamonds in various shapes and sizes but a rose cut shape is something extravagant and vibrant, when you want to design an engagement ring with a one-of-a-kind diamond then you must go with this black color beautiful diamond. You can get those in various other shapes too but the round shape is popular and you can create something fabulous with it.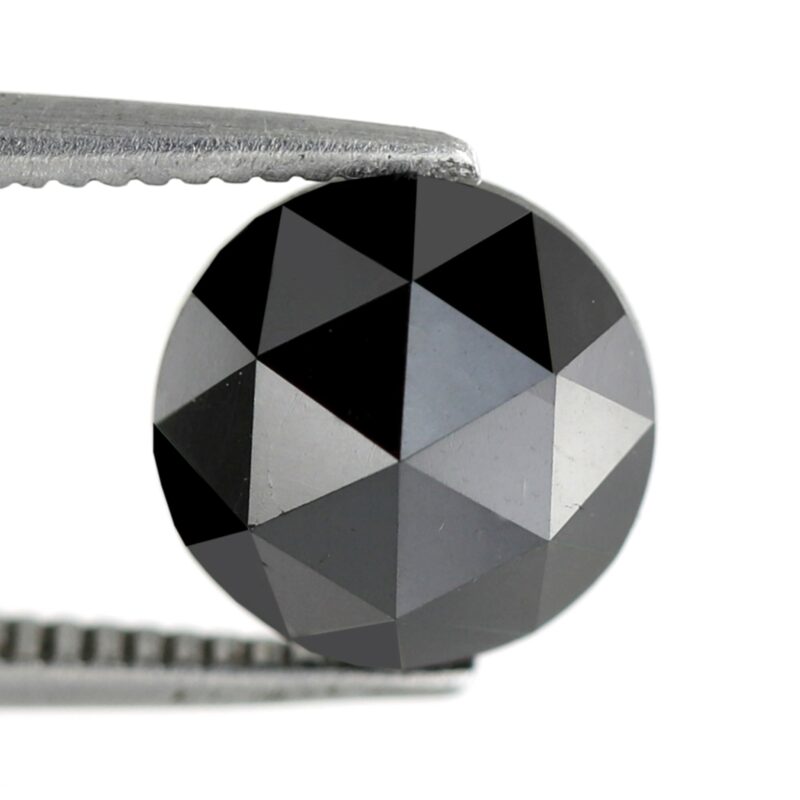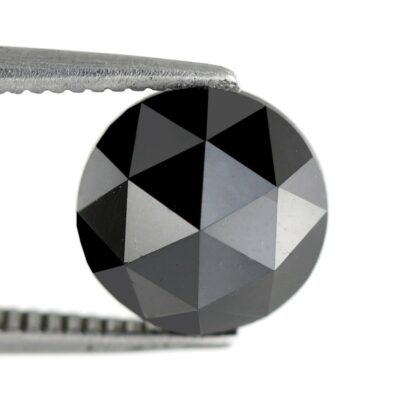 If you are new to rose cut shape diamond then you must know that this is the oldest type of cutting and people use to cut rose cut before the brilliant-cut was ever invented. So if you want to know more about a rose cut diamond then you can check with our blog below.
What are Rose Cut Diamonds?
Features of Black diamond rose cut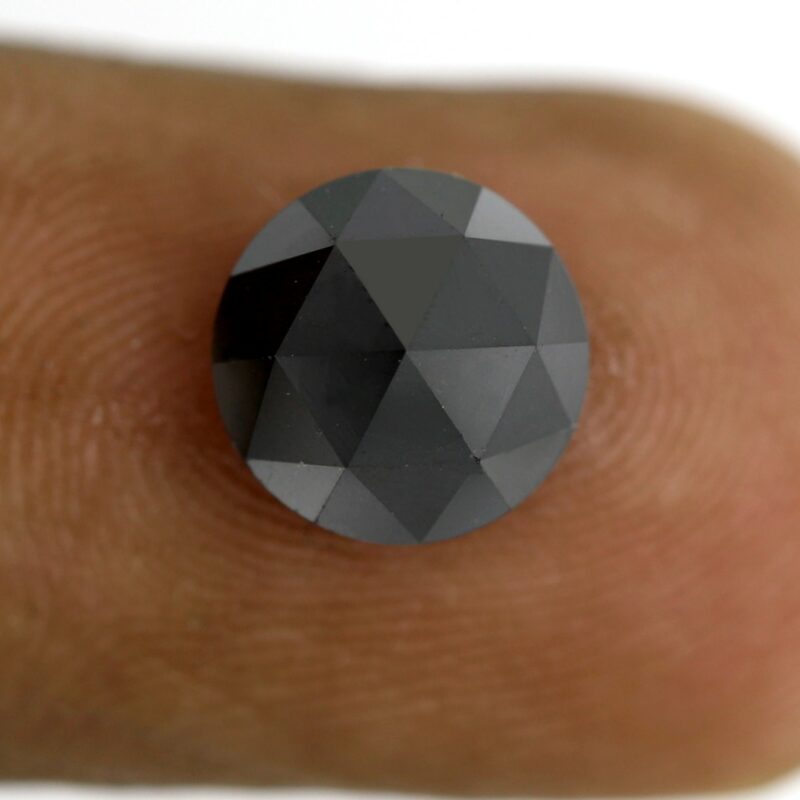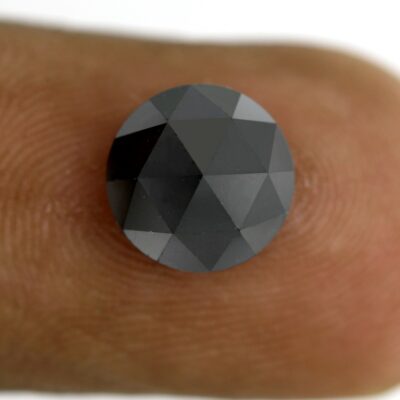 Before buying a black diamond rose cut you have to check its specifications first. Below are some awesome specifications which will make your purchase worthy.
This rose cut black diamond is 2.48 carats in weight which means it is heavier than any 1-carat black diamond.
It is cut in a round shape with triangular facets all over its surface that make this black diamond look like a rosebud.
The size of this black diamond is 8 mm X 8 mm X 4.5 mm with a flat back making it look larger than a brilliant-cut diamond.
It features one of the most favored quality in black diamonds that is AAA quality.
The color of this black diamond is Jet black with opaque clarity which promises fine shiny luster.
You can make vintage engagement or pendants with this superb rose cut black diamond of 2.48 carats.
Custom black diamonds From Jogi Gems
Are you looking for a custom shape in black diamonds then you can ask out us over here for sure, Jogi Gems is a prominent name in terms of black diamonds. You can get black diamonds in various shapes and sizes at our store but if you want us to custom cut a black diamond as per your favorable shape or size then just message us on email or chat we will note down your requirements and will serve you with it at the topmost quality without charging you any customization fees?
But if you think this rose cut black diamond is appropriate according to your choice then you must shop it now from one of the world's largest black diamond stores online Jogi Gems now at wholesale price.