Natural Loose Black Diamonds
The use of natural loose black diamonds is most common in tennis bracelets and necklaces are growing. With the great combo of black and white, any people are using black diamonds as a great accent stone or side stone. Often seen as side stones in three-stone jewelry, the use of black diamonds for black diamond jewelry is casual nowadays.
Black diamonds are available but are you really sure that what you are getting is the quality or authentic? Well with the great quality the price increases too and you won't get such quality at an affordable price from your dealer. Hence, one must have to search for a manufacturer who can make them as per your needs lower from what the dealer offers.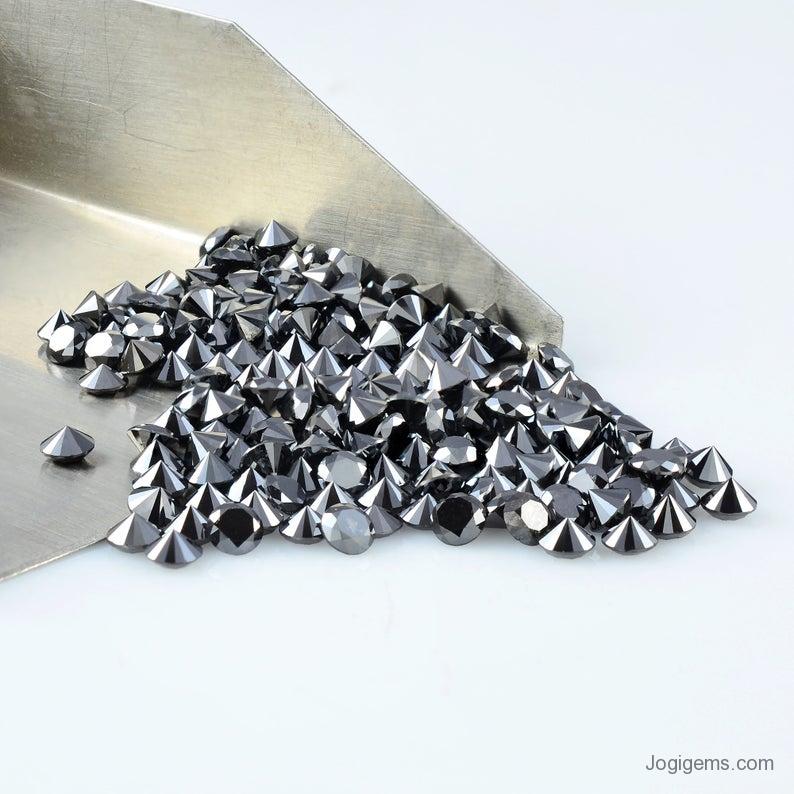 If you are still confused about black diamonds then you can read our blog below for sure!
What is a natural black diamond?
Natural Loose Black Diamonds of 5.5 mm
There is a precise requirement for every jeweler and as a manufacturer, we do understand this. So we offer you with this lot of 5.5 mm size of black diamonds at the best ever price. This lot consists of approx. 15 black diamonds in AAA quality, round brilliant cut in shape.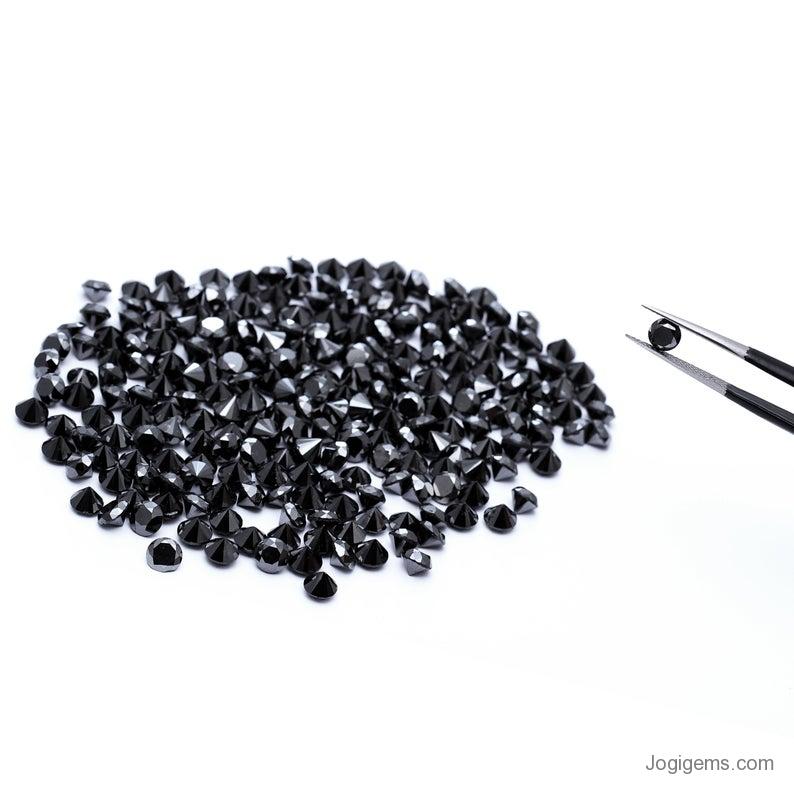 These diamonds are suitable for making high-end jewelry. So if you are a jeweler and looking for a black diamond of 5.5 mm then you are at the right place. Today black diamond jewelry has caught much attention. Art shows, fashion shows, and even red carpets. From your favorite brand to your favorite star everyone is seen with black diamond jewelry with their trendy wearing.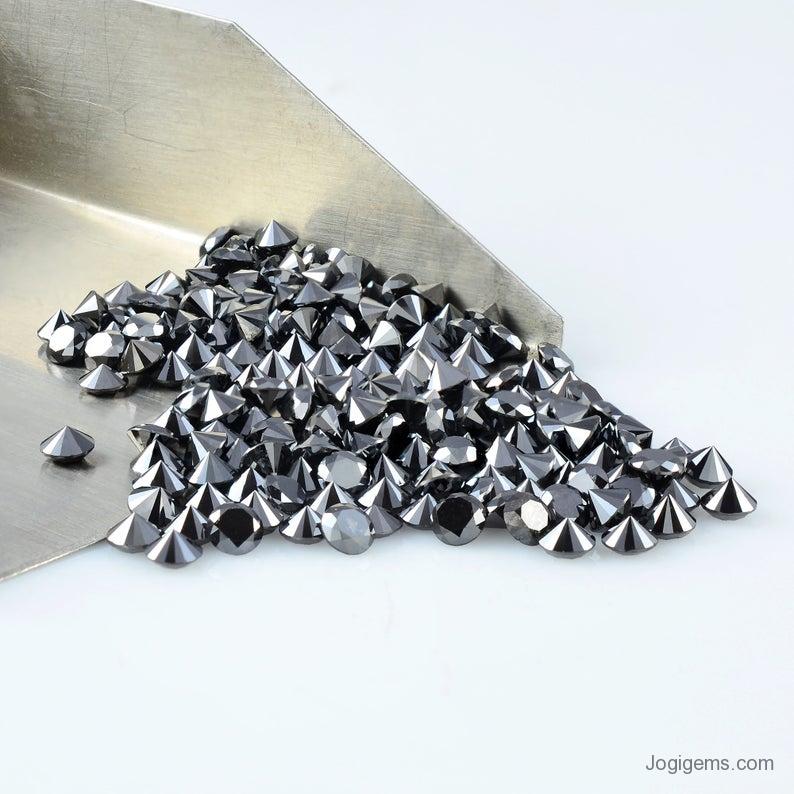 Introducing such black diamonds at affordable prices is what shows our authenticity with our customers. We have a worldwide presence and ship our diamonds to every corner of the world. So with our black diamond lot, you can start with your new collection of jewelry too. And if you seek any other help regarding black diamonds then feel free to ask us. We are there to assist you with the best service.