Round Black Diamond
Round black diamond is the most sought diamond shape world wide. That too when the size of a black diamond is 6 mm then it is one of the best to make a solitaire engagement ring.
Not only is an engagement ring but the black diamond is also common in solitaire pendants. Some so many jewelers make antique jewelry with black diamonds. So if you want to make a solitaire diamond jewelry then this lot is perfect to complete your wants.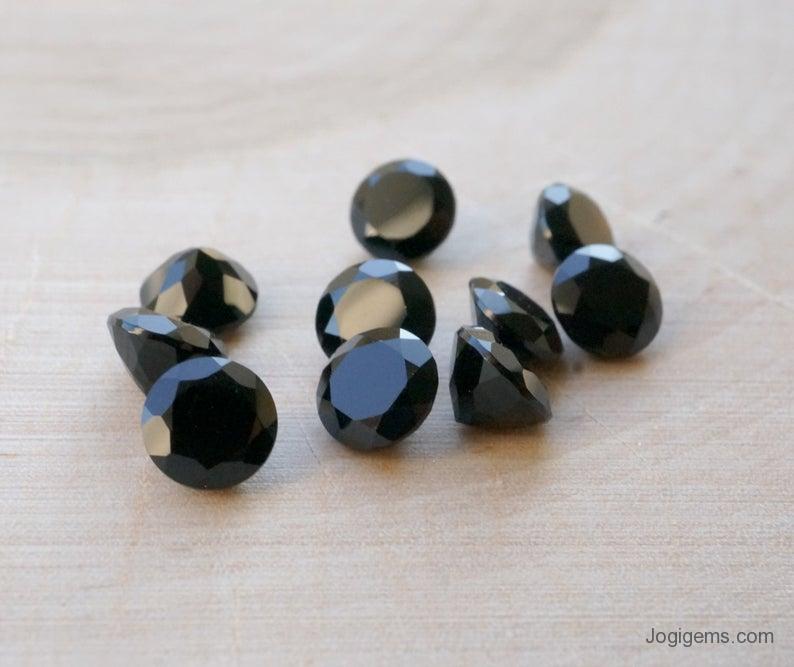 There are different shapes but the round brilliant cut is most commonly seen in engagement rings. Whether it be rose gold rings or black diamond rings, a round-cut black diamond is everyone's first choice.
Black diamond is a natural and the most important fact is it's also one of the toughest among all other black counterparts. There is much more to learn about black diamonds and if you want to know some unknown facts about black diamonds then you can check the link below.
Round Black Diamond For Jewelry
Take it any shapes but the round brilliant cut is the most favorite cut for jewelers. Because diamonds are most probably seen as round and brilliant. But this black diamond is not only round brilliant in cut but its also of AAA in quality.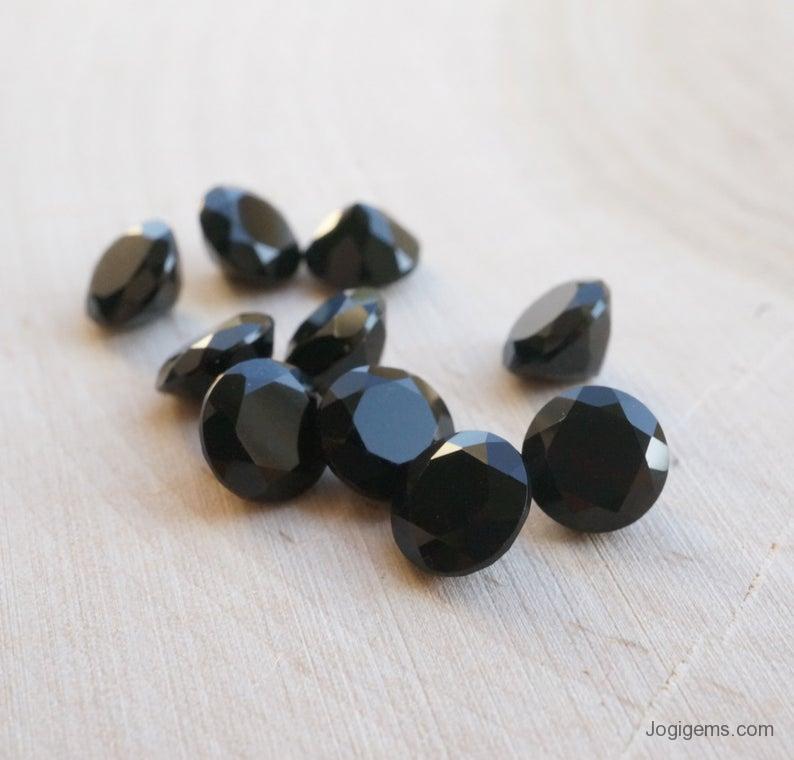 AAA is of supreme quality in black diamonds which consist of fewer flaws on diamonds surface visible to the naked eye. The beauty of the black diamond is selective and its quality and shape decide its price. This lot consists of 10 black diamonds of 0.84 carats each. This is around 1 carat, and eligible to use in solitaire jewelry.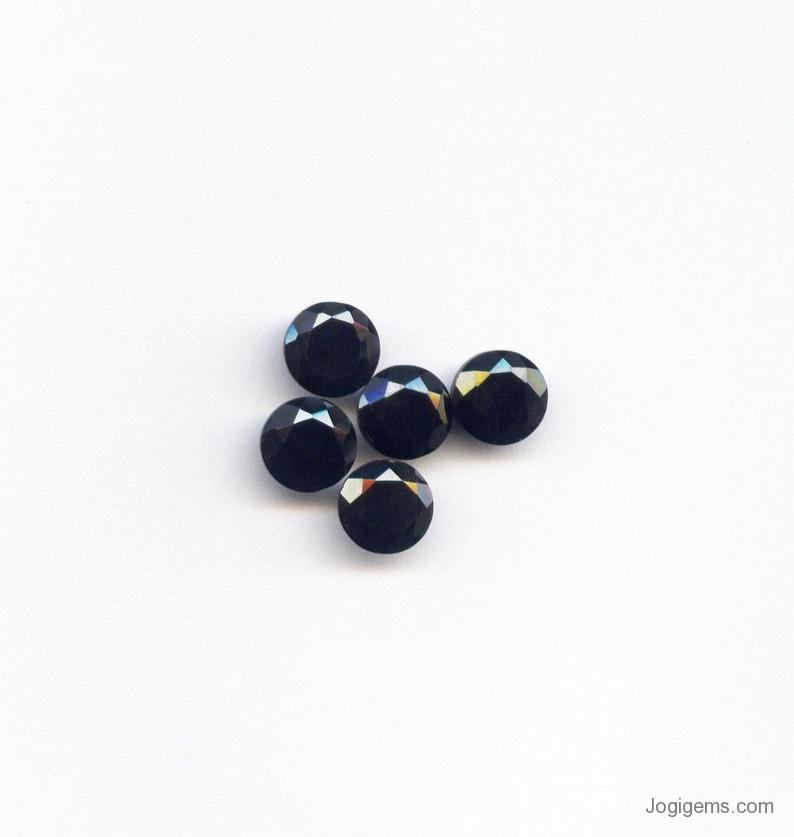 If you want to design jewelry with black and white diamonds then this lot is sufficient. Jogi Gems offer you the number one quality of black diamonds at suitable prices. The only reason for our genuine prices is because we are manufacturers of black diamonds. We have a huge inventory and supply them to every corner of the world as we are into this business for decades. If you have any custom requirements then feel free to connect us via email or contact info.