Brilliant Cut Black Diamond
A best in class, hand-cut star- the 1.40 CT brilliant cut black diamond measuring an excellent 6.9mm takes you back to the vintage period! This beautiful black opaque carbonado is a collectible souvenir made into bespoke rings, necklaces or any other stunning piece of jewelry. The stone tracks down an excellent harmony between bold and ladylike, a fabulous expansion to any assortment! Regular inclusions show up as though they are an outstanding sparkle all through the clear stone, improving the wonderful all-around glow.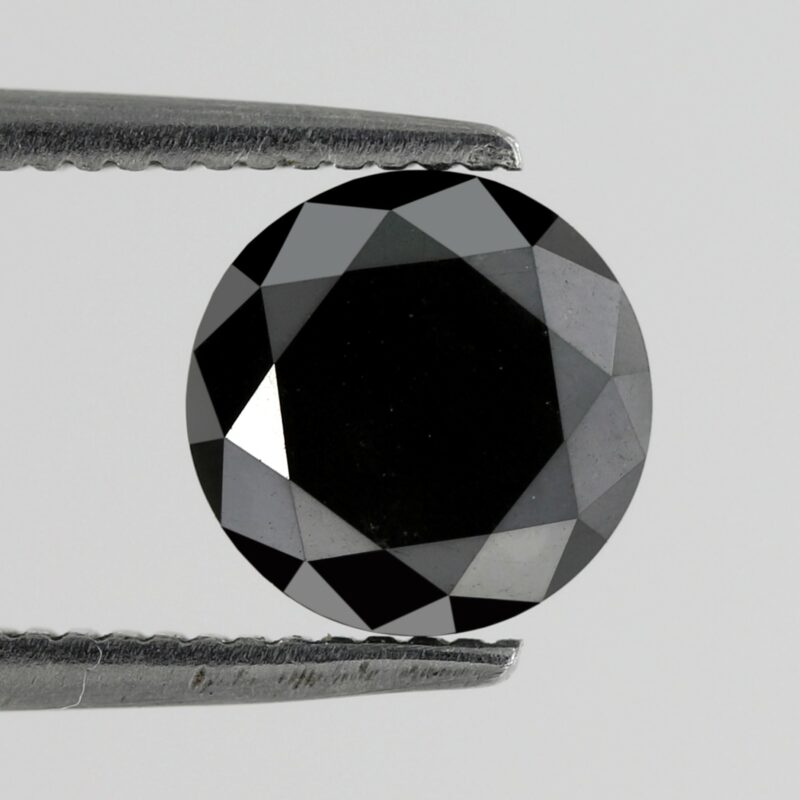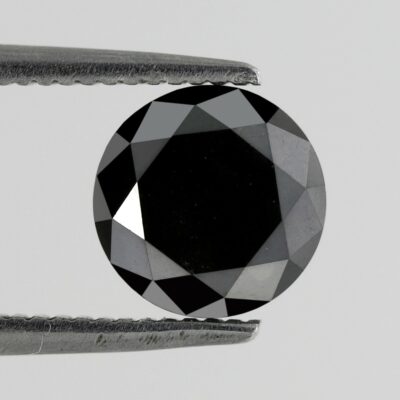 Their aspects are flawlessly cut, everyone noticeably mirroring the light with unimaginable profundity. When turned in the light, the stone uncovers appealing glowing glimmers, framing the star beams that seem lit from the inside. The brilliant quality is hard to catch in a photo and is less observable in the pictures, making the star's beams the most grounded when seen face to face. This diamond would be a significant expansion to any sweetheart's black diamond assortment or could make for a memorable wedding solitaire!
There is a vast between black diamonds and white diamonds, if you want to know the differences then you can check with the link below.
Black Diamonds Vs White Diamonds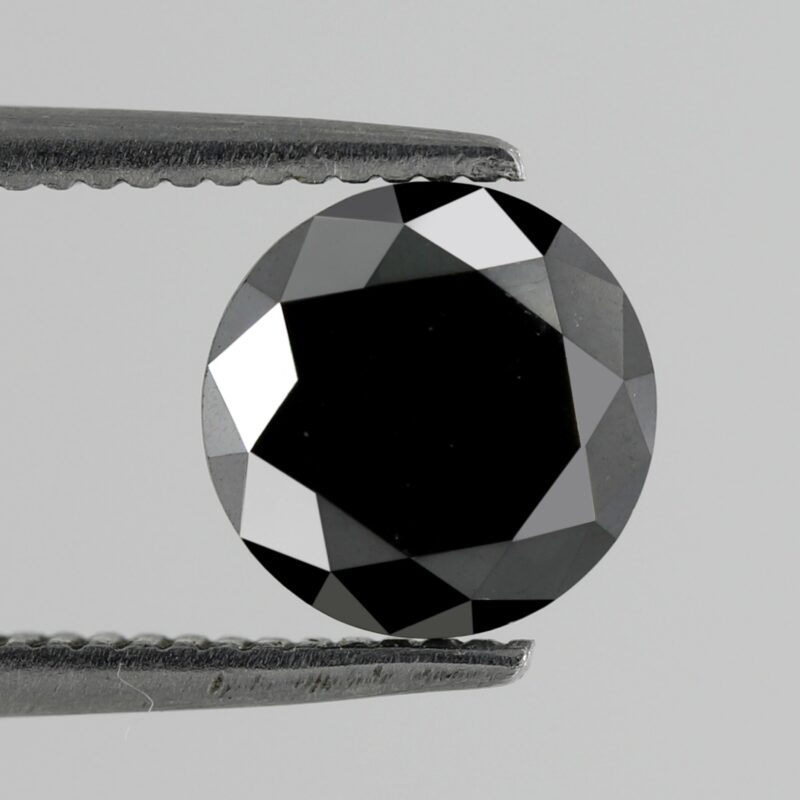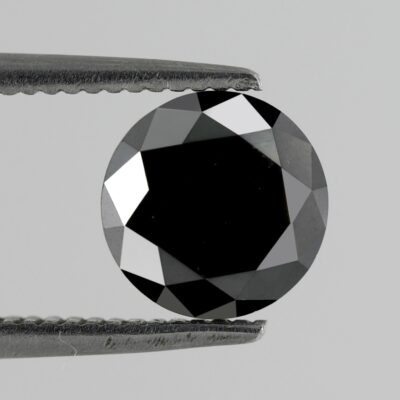 Counting black precious stones in your assortments implies uniqueness and a mysterious secret having an enchanted shine to it. The universe of design has recently discovered love, which addresses enthusiasm and dramatization, and this pattern is digging in for the long haul. The richest expansion to your gems, claiming a dark precious stone puts you beside regulars. It is a visual indulgence watching somebody wear an exceptionally unique piece of treasure.
Brilliant Cut Black Diamond For Sale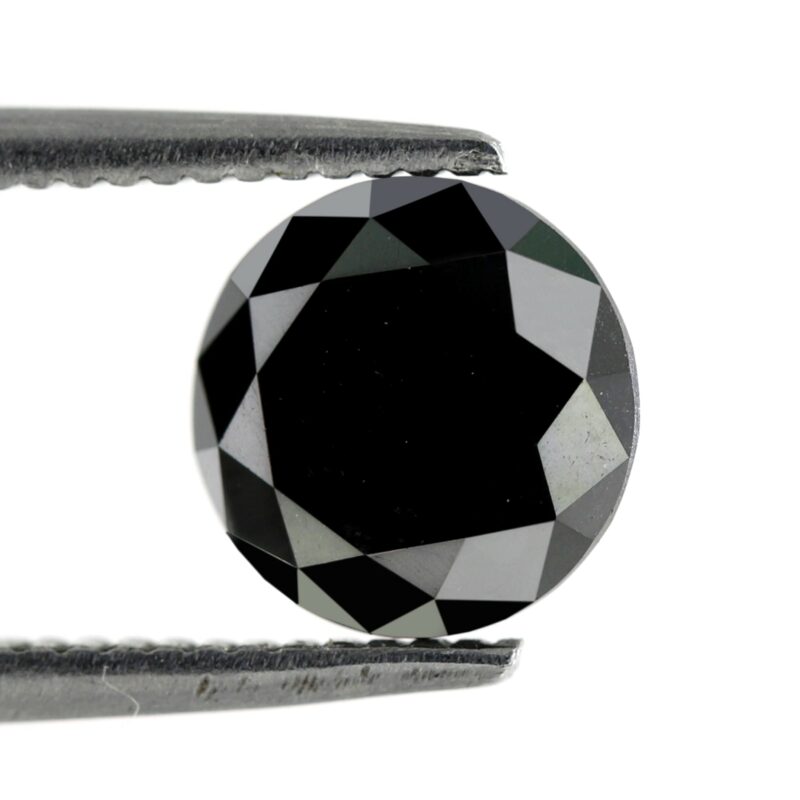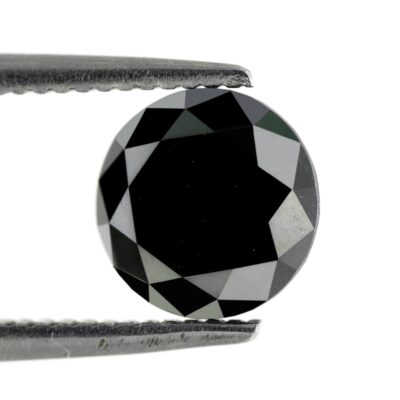 This fantastic diamond is ageless and expands the wearer's character as strong, courageous, and unequivocal. Apply the same to your relationship with your unique one by gifting the black diamond, an image of energy and power. Express love with this ageless image of affection. A fully polished faceted black stone wedding ring is the perfect expression of your love for your life accomplice-to-be.
We have some uncommon and extraordinary black precious diamonds and delicate black jewel adornments, among plenty of other extravagant shading precious stones. We are glad to be a part of your achievement throughout everyday life and guarantee bliss during your exceptional minutes. We trade in all kinds of diamonds- Natural Diamonds, Raw Diamonds, Uncut Diamonds, Common real rough jewels, which can be utilized for making one-of-a-kind jewelry. This precious stone is rooted in Africa and is sans struggle. Our main goal is to supply a genuine and broad scope of top-notch Natural Diamond at unrivaled costs. We additionally offer discount terms for every one of our items.
Details of brilliant cut black diamond
If you want to use this brilliant cut black diamond in your jewelry, you must know its details first.
The weight of this round brilliant cut black diamond is 1.40 Carats.
You can set this gorgeous black diamond as a center stone of a black diamond engagement ring.
It is AAA in quality, one of the finest in black diamonds that don't have surface scratches visible through the naked eye.
The size of this gorgeous black diamond is 6.9 mm X 6.9 mm X 4.8 mm making it a proper round shape.
It has a jet black color with opaque clarity which promises to shine because of its shiny surface.