Genuine Black Diamond
A genuine black diamond is a natural black diamond that is real. This black diamond weighs around 5.50 carats and with the superb quality, one can fit it into an engagement ring. Black fashion is on its peak and so is with black diamond jewelry.
This black diamond is of AAA quality which is superior in black diamonds. It means a flawless black diamond with no visible Knicks and pots on the surface of the stone. Such black diamonds are most desirable by the jewelers across the world.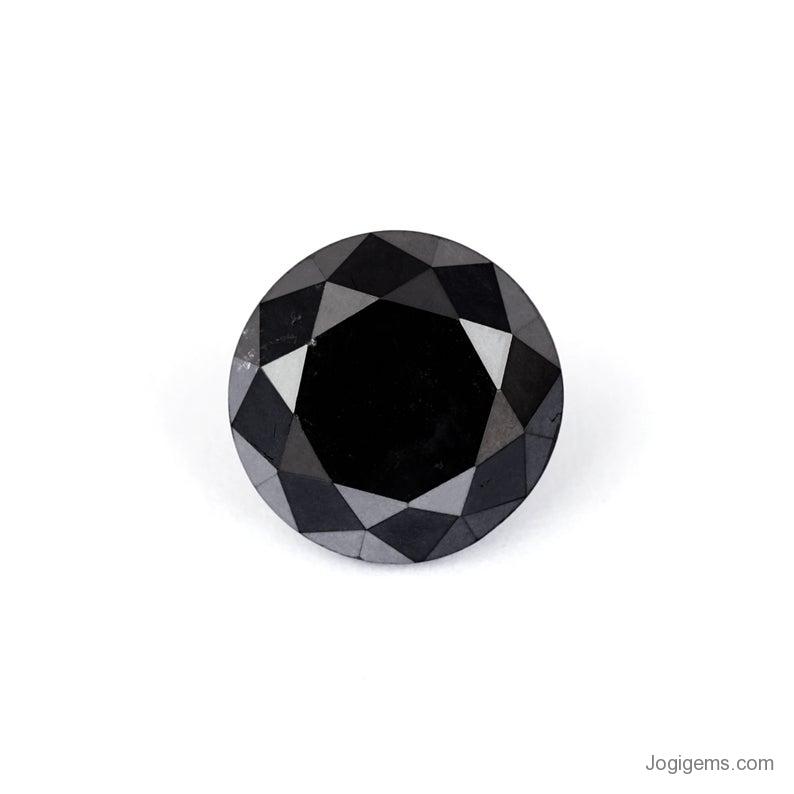 Black diamond is most popular among all the other color diamonds not just because of its color but its due to their cost. Not all black diamonds are cheaper but mostly the price of black diamonds depends on their size and quality. But a black diamond manufacturer can cut the rates and Jogi gems is one of such names in the diamond manufacturing world.
There are different shapes of black diamond and if you want to learn in detail then follow the link below.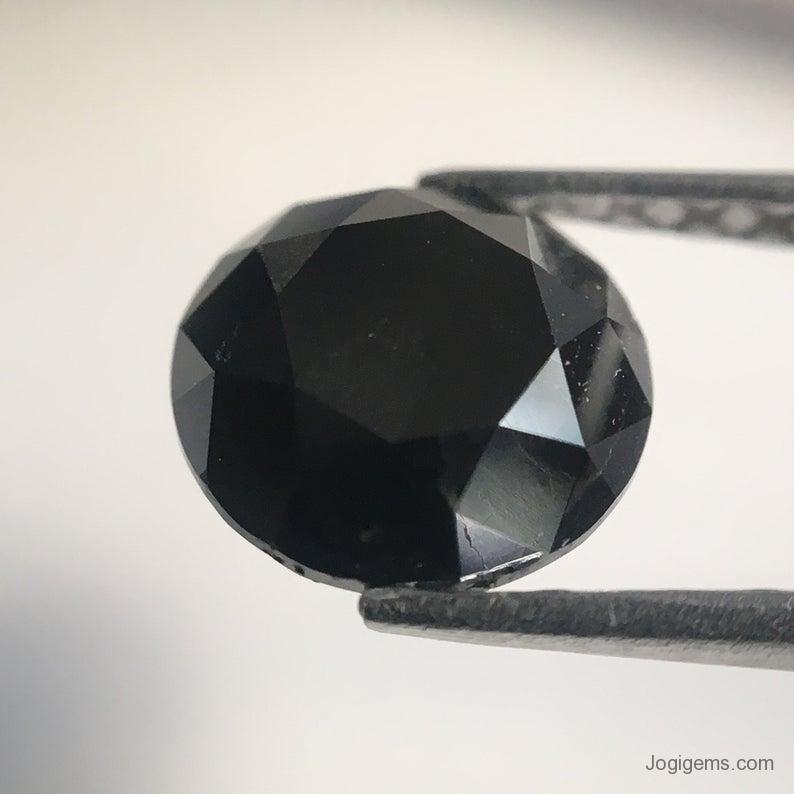 10 mm Genuine Black Diamond
The weight of a 10 mm black diamond is 5.50 carats which are close to 6 Carat stones.
Round brilliant-cut black diamond is jewelers' first choice with such a big diamond shape.
And if you are looking for the best quality in black diamond then AAA quality is a favorable one.
This opaque and flawless black diamond will be best for an engagement ring. And if you like solitaire shapes then 5.50 carat is among the best in size.
Admired beauty of a black diamond and rose-colored texture of rose gold makes a superb combination of love and eternity. So you can always spot black diamonds in rose gold jewelry. Also cannot deny the fact that both are in a superb trend right now.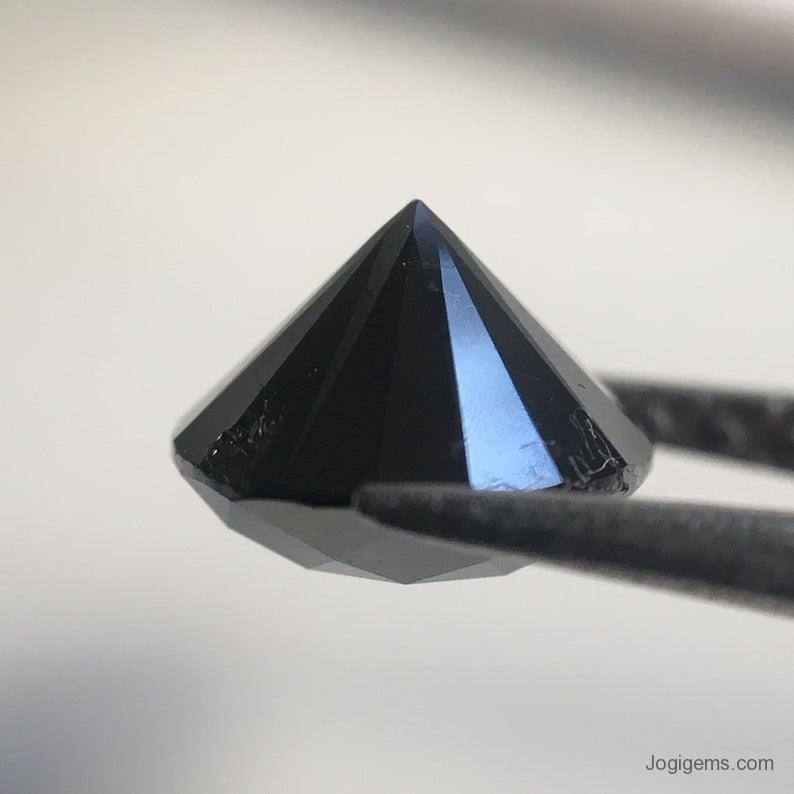 So if you have an engagement ring in rose gold and looking for a perfect stone then you can choose this 5.50-carat black diamond. If you want some other size then you can check our collection or don't hesitate to ask us, we will take care of your requirements and try to fulfill it accordingly.