Loose pear shape black diamond
Are you looking for a loose pear shape black diamond to make an engagement ring? Then you are at the perfect place, At Jogi Gems you will get a variety of pear shape black diamonds in different sizes and varieties. This pear shape black diamond is 2.66 Ct which is an ideal size to make teardrop black diamond engagement rings. Pear shape or teardrop shape diamonds are very unique due to their shape which looks elongated when placed on the finger. Black diamonds are very unique and due to their ongoing trend, they are getting huge demand in the diamond and jewelry market.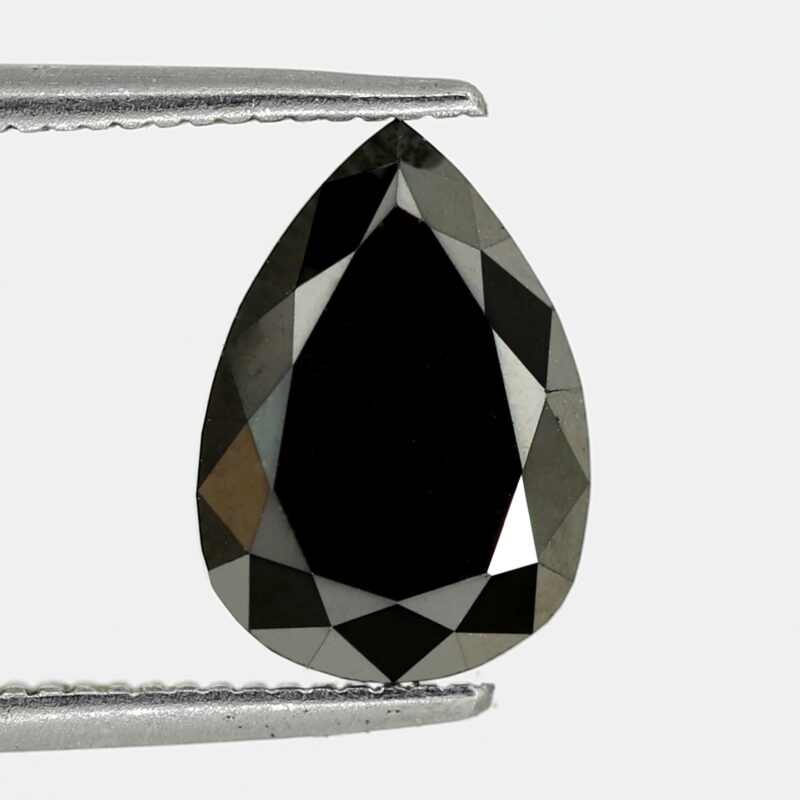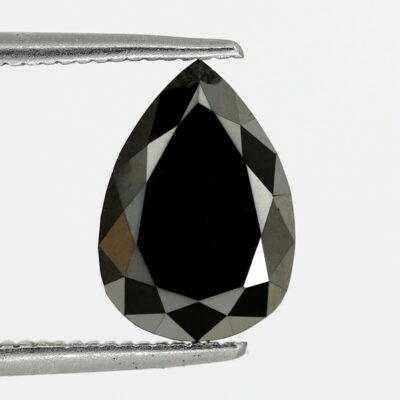 Black diamonds are adorable and they give a bold and trendy look to the jewelry pieces you set it in. Black diamonds feature AAA quality which is one of the best quality colored diamonds. There are different shapes available in black diamonds, and you will get this black diamond in two different shapes in one. At the front, it looks like a brilliant-cut shape with a wide table and 8 facets on the top of it, it generally has a thick girdle, but if you turn it around you can see that the diamond is faceted into rose cut facets.
Black diamonds are used in different types of rings and pendants, if you want to learn more about black diamonds usage in jewelry pieces then you can look at the blog link below.
Black diamond jewelry
About the loose pear shape of the black diamond
Before fixing a diamond into an engagement ring you must know each and every detail about it, so here is some information about the loose pear shape of black diamonds you must know before purchasing it.
Loose pear shape black diamond is of 2.66 Carat weight which makes it look bigger in size from its flat to top.
The size of this black diamond is 10.5 mm X 7.4 mm X 4.3 mm which makes it a perfect pear shape black diamond.
This black diamond features double magic which means it has two sides one looks brilliant-cut in shape and the other in a rose cut.
It has a fine luster that shines despite its color thanks to the facets.
This black diamond falls in the AAA category of black diamonds which is one of the premium quality black diamonds.
You can set this black diamond in a pendant or your engagement ring as it looks larger in size.
Custom shape black diamonds
If you are looking for a loose pear shape black diamond larger or smaller in shape then you are free to ask us with the help of mail or chat. As a well-known wholesaler of black diamonds, we can serve you black diamonds in the different shapes or sizes you want. Jogi Gems offer a free customization service to their customers, where we won't charge for cutting and polishing of the diamonds as we have our own manufacturing unit. Therefore if you have such a special request regarding black diamonds then we are ready to help you with it without charging you a single penny for it.