Marquise Black Diamond
Looking to design an elegant engagement ring, this 1.12-carat marquise black diamond is the best one for you. Marquise shape is also known as a little boat, because of its unique shape. It is well-known for its elongated shape that is pointed towards both the end. The marquise shape also resembles the shape of an eye so if you want to design an evil eye ring then you can choose this marquise black diamond for sure.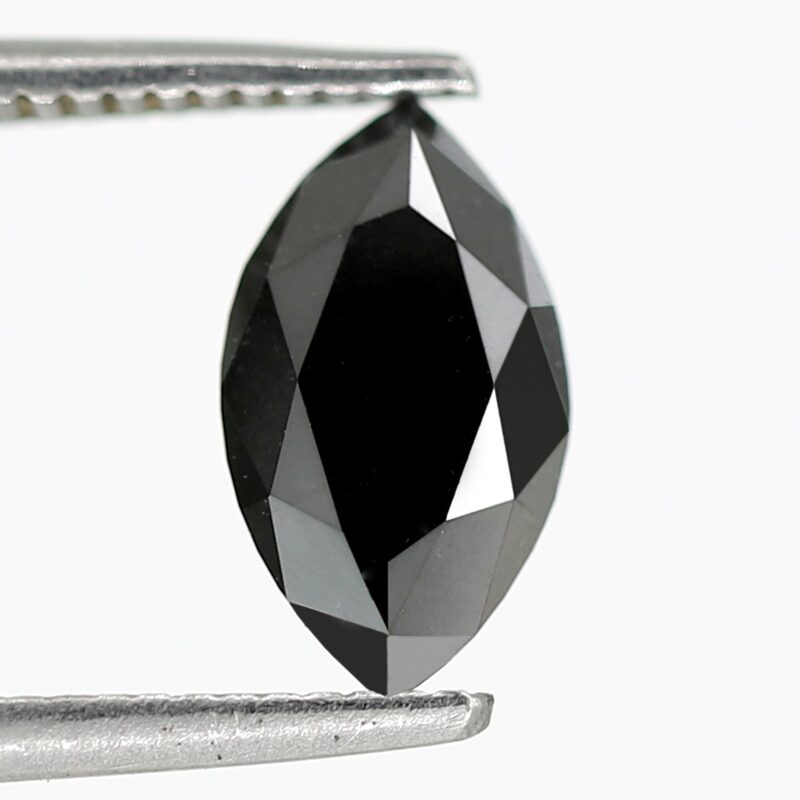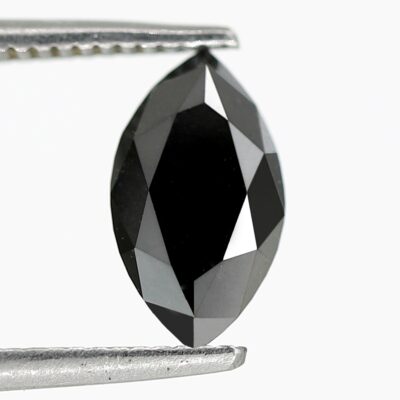 Marquise shape black diamond ring can be the best option for you to wear if you want to show the unique side of you and if you are an offbeat lover. With this black diamond in a marquise shape, you can design an offbeat black diamond ring or a pendant with a halo of white diamonds surrounding it. Black diamonds are trending worldwide due to their high demand and it's all because of the black color trend. You can use black diamonds in any ring type or design, so how about setting this black diamond with a rose gold set? Well, you can go for it, or with your creative design and style, you can make an authentic style to add to your jewelry design list.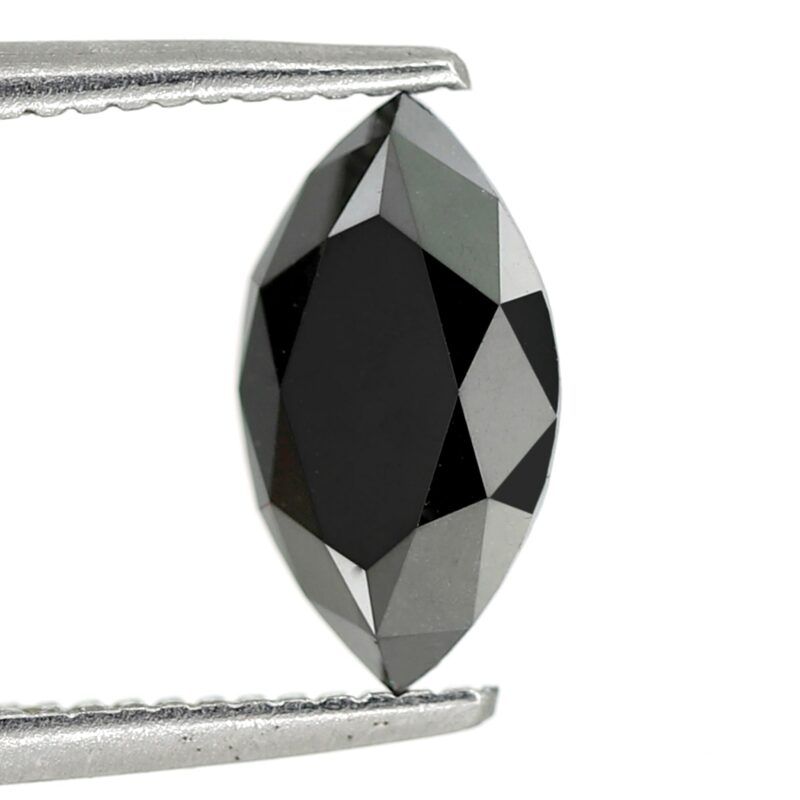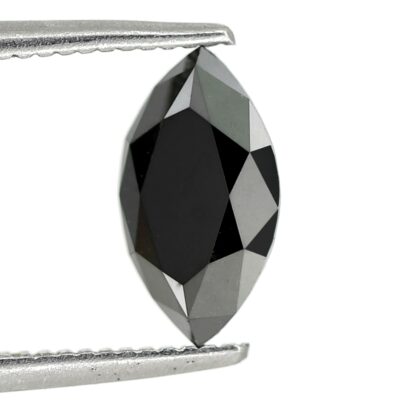 Want to know more in detail about where and how to use black diamonds in jewelry then you can check with the blog link below. You will get proper guidance to study black diamonds and how you can use them well in your jewelry designs.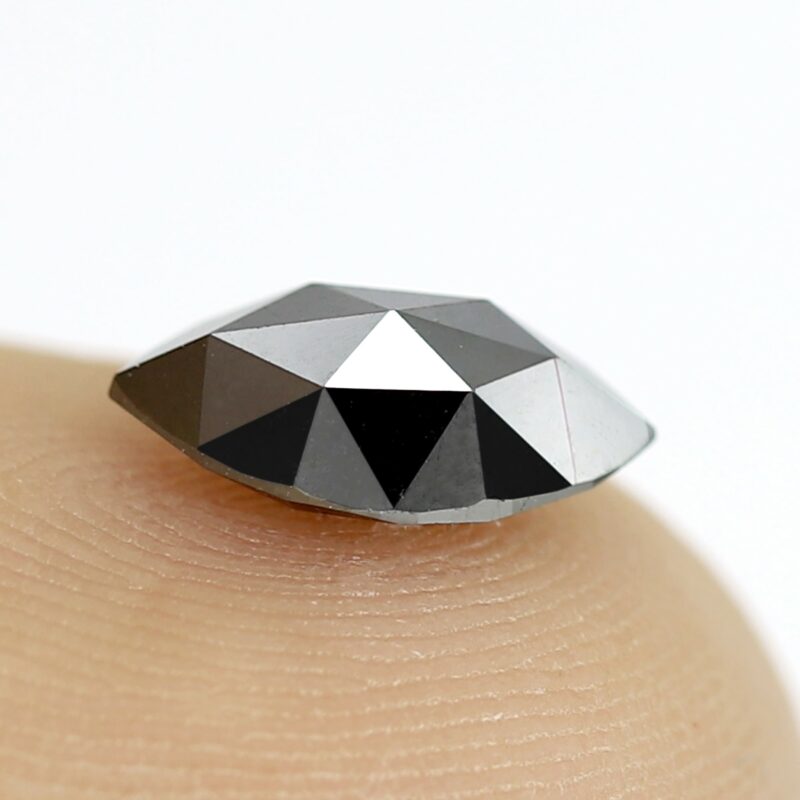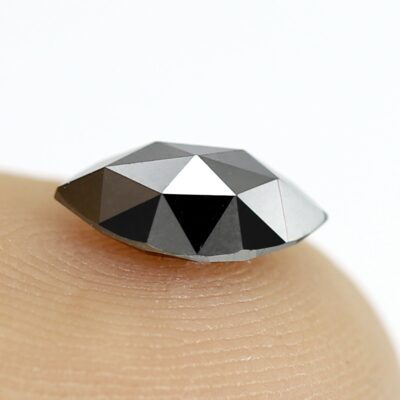 How to use a black diamond in jewelry
Marquise Black Diamond in Detail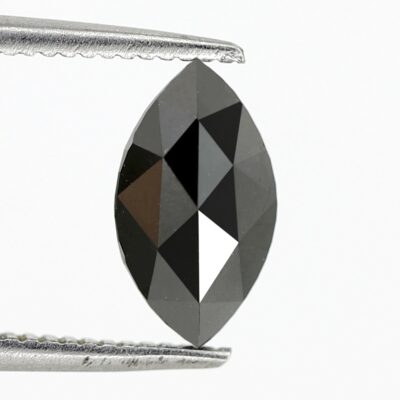 Navette shape black diamond or marquise black diamond is 1.12 Carat in weight.
It features AAA quality with shiny luster and a large display in the center.
Best to make evil eye black diamond pendants or rings.
The size of this black diamond is 9.40 mm X 5.30 mm X 3.30 mm which makes it look elongated and pointed on both ends.
This black diamond has a brilliant-cut front and rose-cut back which makes it unique and one of a kind.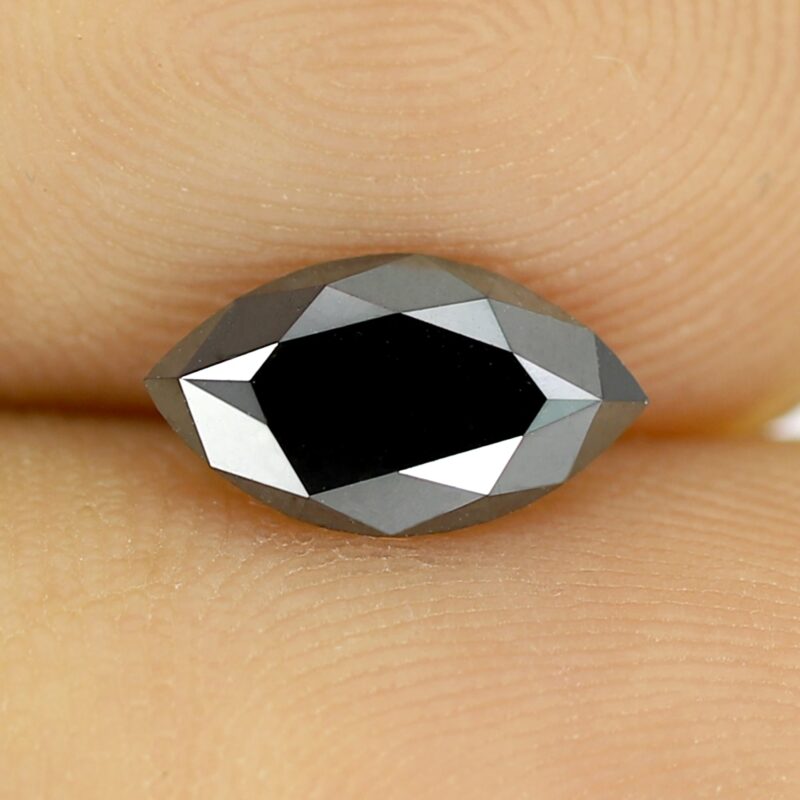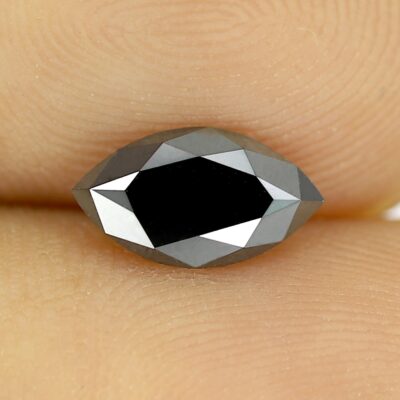 Customization in Black Diamonds
Are you looking for a larger or similar option with the marquise shape black diamond? Then you are always open to ask us over here. As a big brand of black diamonds wholesaler, Jogi Gems can serve you with black diamonds in all shapes and sizes and not only with the different sizes but we can also cut the diamond of your type. So if you have any such requirement regarding black diamonds then just hit the contact us or chat button to reach us. We have a pool of experienced diamond cutters who can make it happen for you in the given time frame so that you won't miss out on your client's custom work.