Pear black diamond
One of the biggest 2.26 Carat Pear Black Diamonds is ideal for making an engagement ring with a huge gem in the center. Pear shape diamond is a type of classic vintage cut that symbolizes a strong bond or connection. It is also known as a teardrop diamond due to its shape which looks like a frozen teardrop. A black teardrop represents frozen dark thoughts that are stored in a teardrop falling from the eyes. So a pear shape black diamond in the jewelry can be used as the best way to make one-of-a-kind engagement ring designs.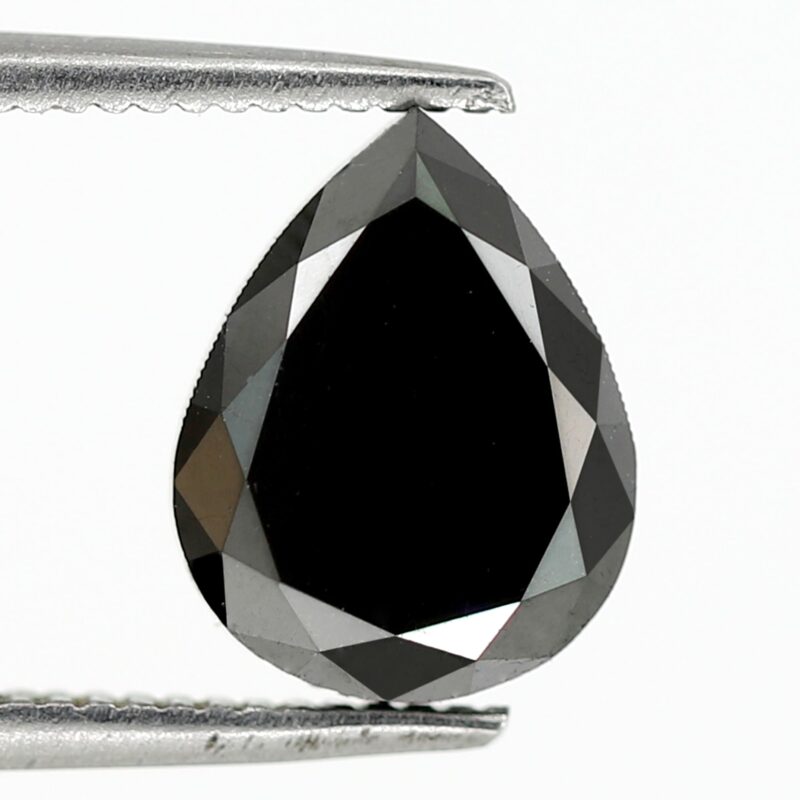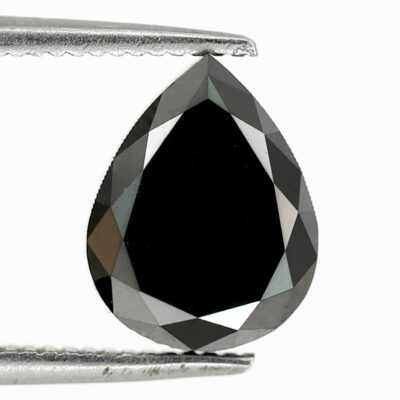 Black diamonds are known for giving jewelry an elegant and bold view. So this pear black diamond can be suitable to make classy or vintage bold engagement ring styles. This pear shape black diamond is completely natural and is treated with heat just to get a jet black color which is thus termed as AAA quality in black diamond. Generally, a brilliant-cut black diamond has a pointed back but this pear shape black diamond has a faceted rose-cut backside which makes it useful on both sides.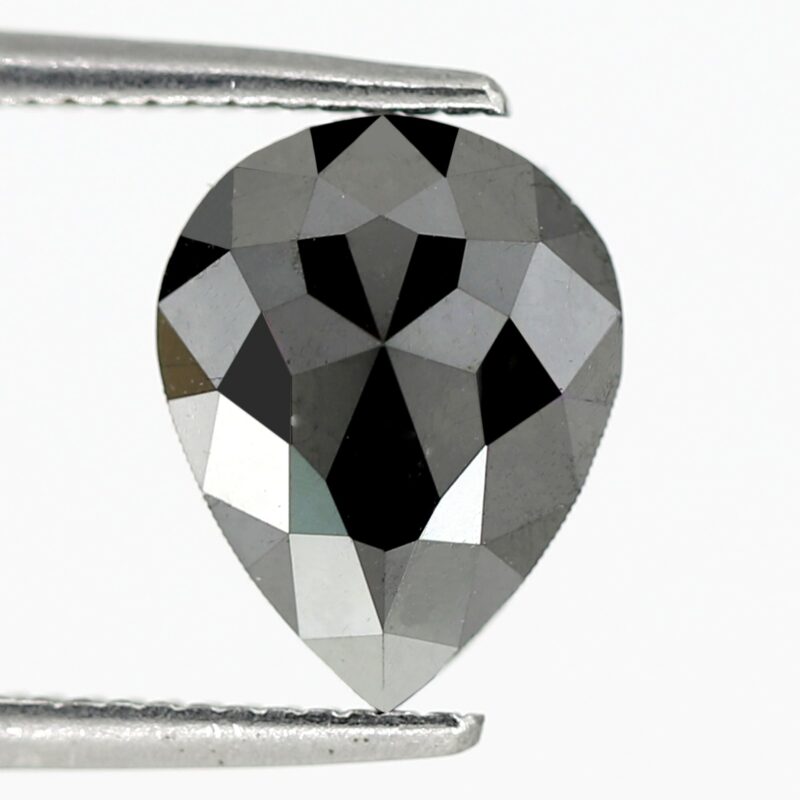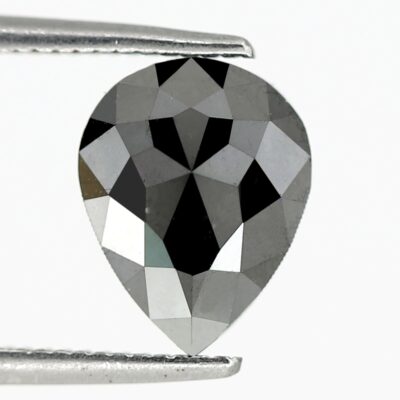 You will get black diamonds in various shapes and sizes you want, several shapes are unique and look like one kind of shape. If you want to know more about black diamond shapes then you can check out the blog link below.
Different shapes of black diamonds
Features of pear black diamond
Let's know in detail about this pear black diamond and how well you can use it in your jewelry with the details below.
This black diamond is of pear shape also known as a teardrop black diamond.
The total weight of this black diamond is 2.26 Carat which is ideal for making a solitaire engagement ring.
It has a supreme most quality black diamond which is AAA quality.
The color is jet black with an opaque clarity, still, it promises to shine because of its dazzling luster.
The size of this black diamond is 9.50 mm X 7.40 mm X 3.80 mm with flat rose cut facets in the back.
You can design an engagement ring with white diamond embellishments or gorgeous pendants.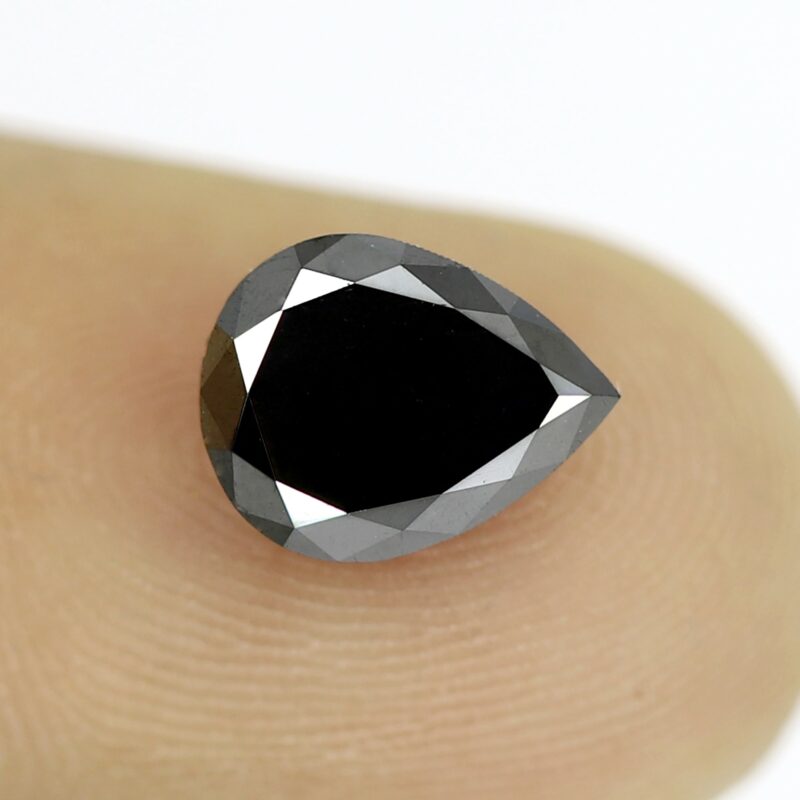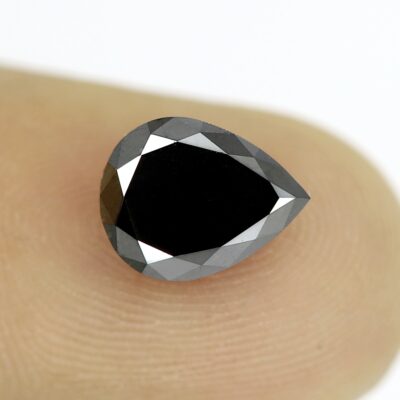 Custom-made pear black diamond
We can offer black diamonds in different shapes and sizes you want, so if you want us to custom cut a pear black diamond as per your requirement then you are free to ask us anytime with the help of email or chat. As a prominent dealer of black diamonds, we can offer you black diamonds in various shapes and sizes you want in AAA quality. Jogi Gems has a team of gem cutters who can cut black diamonds in any shape or size you want. So what are you waiting for? Reach us with your precise requirement and we are here to serve you with the best possible thing which will complete your custom jewelry requirement.