Black Diamond Loose Stones
A pair of loose black diamond stones are best for men's stud earrings. But before that checking the quality of the black diamond is important too. There is 2 quality in natural black diamonds. AAA quality and AA quality. If the black diamonds have pots and scratches only visible to a naked eye then it is AAA quality black diamond and if a black diamond has knicks and pots easily visible then they are AA quality black diamonds.
Such things define the quality of black diamonds. And talking about the things we offer are always of topmost quality, So if you are jewelers and need a black diamond in pair to make stud earrings then this 3 Carat black diamond pair is a great choice.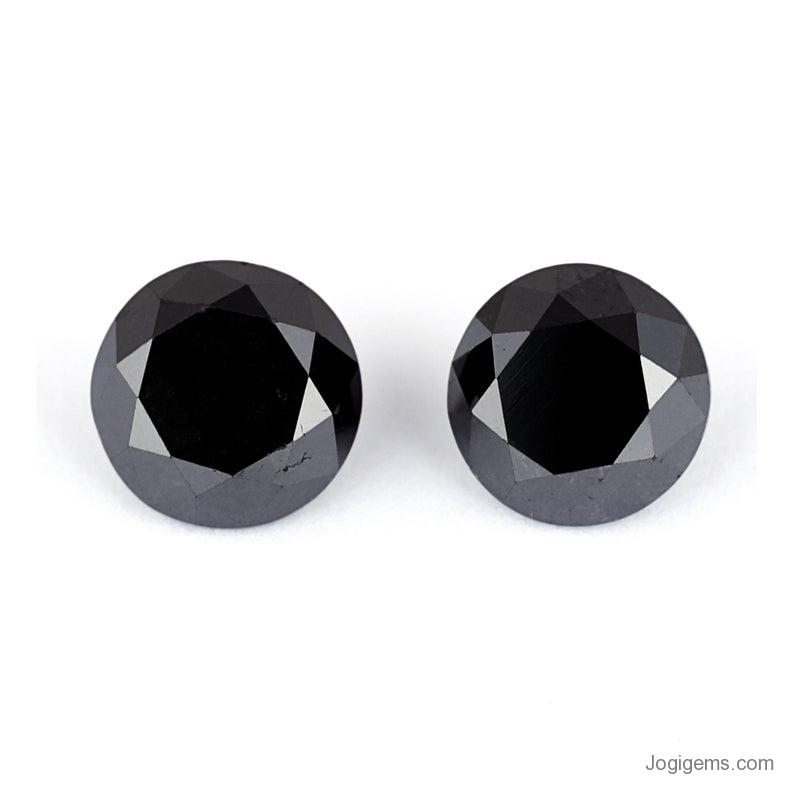 Round brilliant-cut black diamond is the most common shape in diamonds that people prefer for their earrings. If you want to know more in detail about the shapes of the black diamond then read our blog below.
What are the shapes of black diamonds?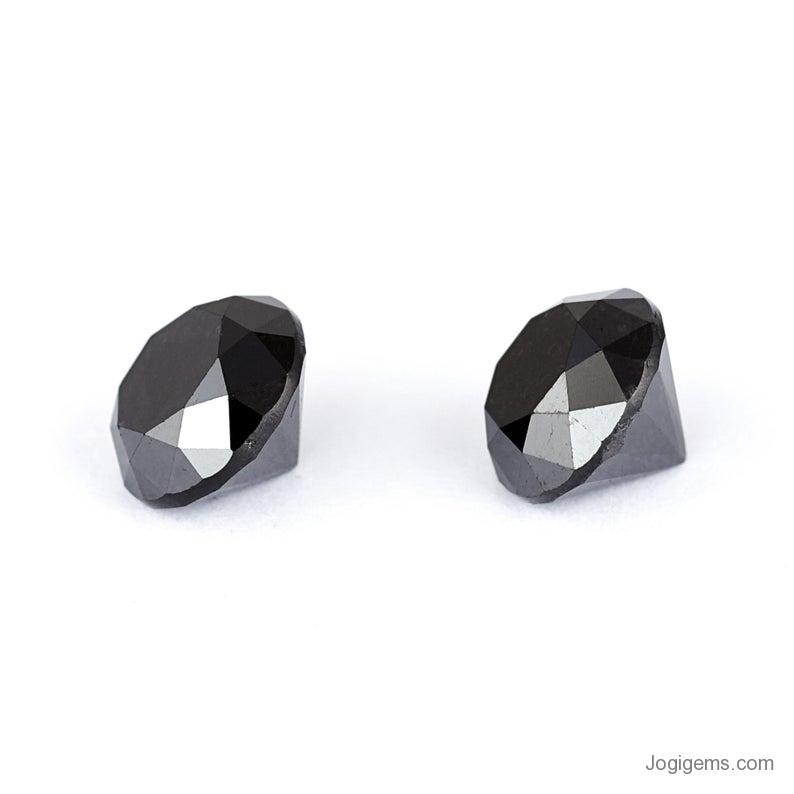 Black Diamond Loose Stones Pair for Stud Earrings 
This pair of black diamonds features 2 black diamonds of 1 carat each which takes the total weight to 3 carats. The jet black color of this pair resembles great allure. 6.5 mm size is the best size to craft attractive diamond stud earrings for women. Jogi Gems is well known for its quality of black diamonds because it offers the best AAA quality.
Hence these diamonds are best for black diamond earrings. Apart from that, you can even make two stone diamond rings from such attractive pieces. Several other jewelry ones can make with these pieces but in the end, the choice is yours that what best you can make with these gorgeous black diamonds. Also if you want changes in diamonds, then mail us we will provide you with the black diamonds as per your desire.