Black diamond emerald cut shape
A gorgeous black diamond emerald cut shape in 1.68 carats to make an engagement ring in a rectangular shape. This black diamond is of AAA quality with a fine and shiny luster that promises to shine when set in the center. Enjoy the long facets of an emerald cut with a black and dark shiny effect. Who says dark things don't shine in light? Try with a black diamond you will get your answer. Many celebrities are using this popular cut. One of the benefits is that emerald cut is elongated in shape and it has a flat display that looks bigger than other shapes.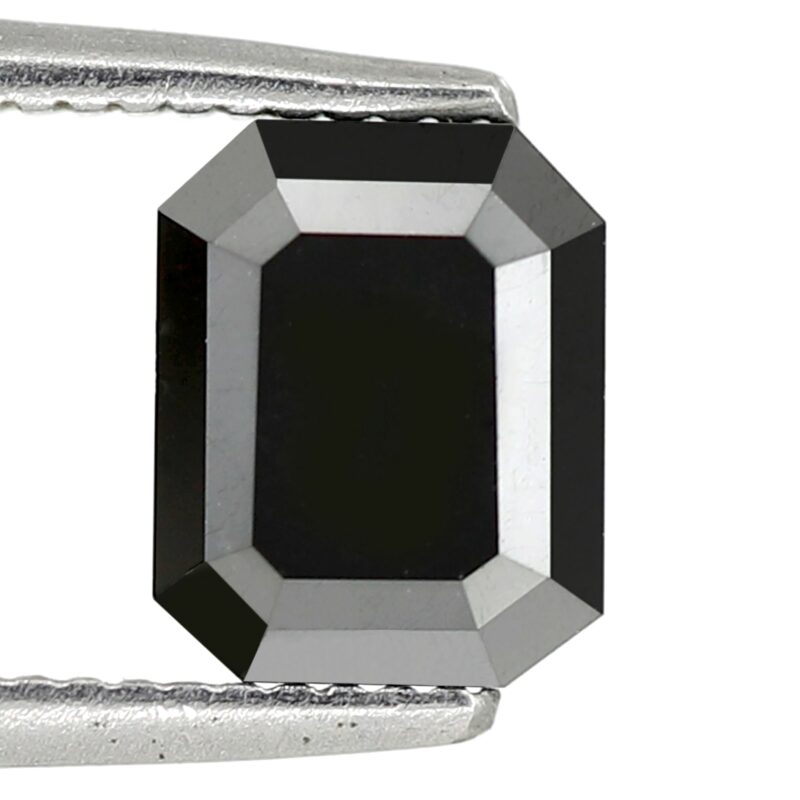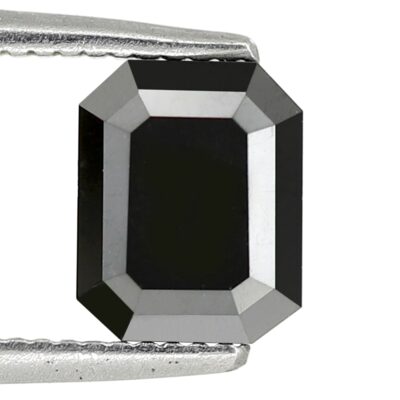 The trend of black diamond is going exponentially going upward, No doubt it's because of the color that has made everyone choose it. Black is a color that suits everyone no matter what type of dress you have, You are going to add a bold look with this black diamond emerald cut shape in your jewelry. Black diamonds are stylish and it has proved by many jewelry designers using them in their new jewelry designs.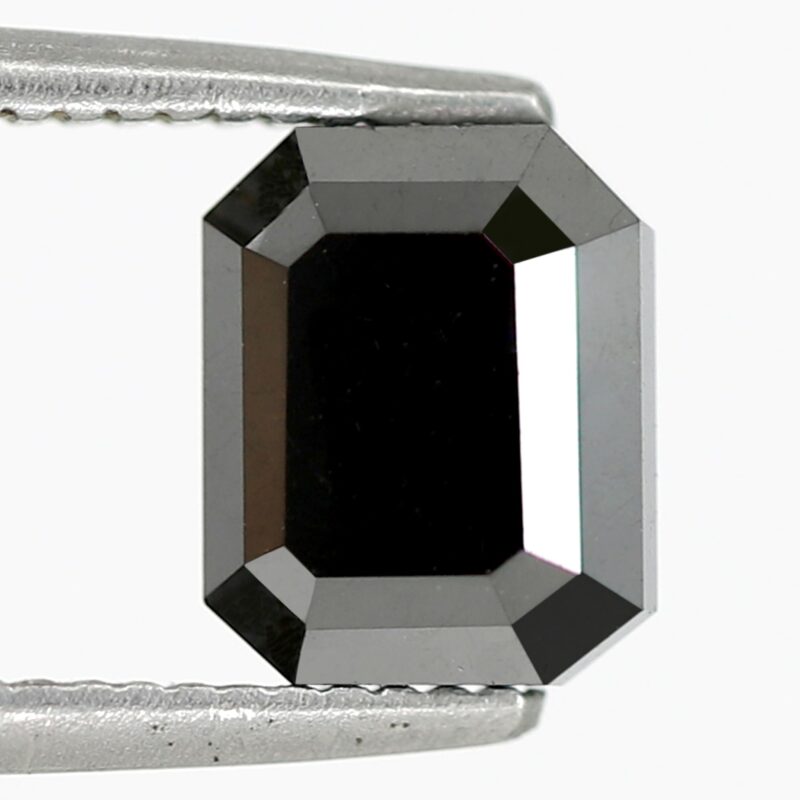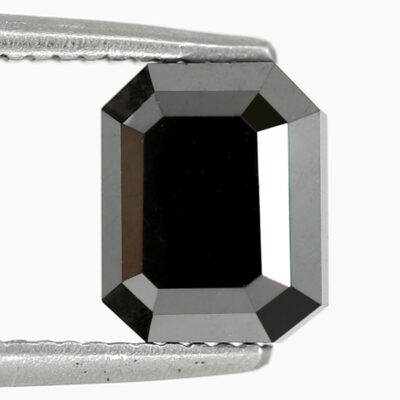 There are different shapes in black diamonds and you can make a wide range of black diamond jewelry with it. If you want to know more about the recent trend of black diamonds in modern-day jewelry then you can check with the blog link below.
Black Diamond Jewelry
Black diamond emerald cut shape in details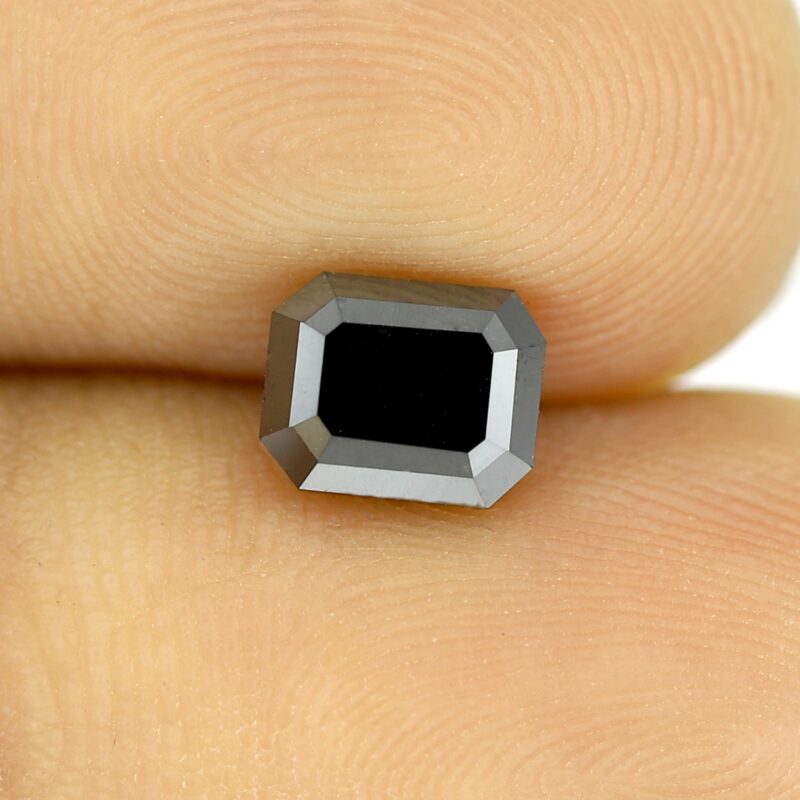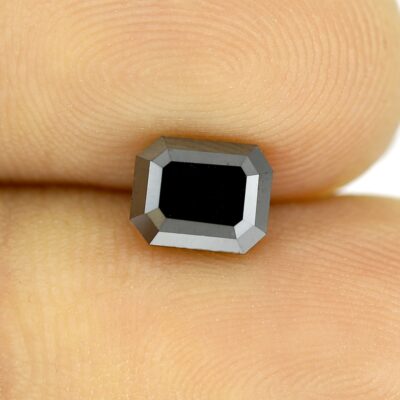 This black diamond emerald cut shape is rectangular in shape.
It weighs around 1.68 Carat which is the usual size of a solitaire diamond.
The size of this gorgeous black diamond emerald cut shape is 6.90 mm X 5.50 mm X 4.10 mm which makes it rectangular in shape.
This diamond features AAA top quality which means it doesn't have visible flaws on its surface.
What you can do with this black diamond emerald cut shape?
With this emerald shape black diamond, you can design a stunning black diamond engagement ring crafted with 14K rose gold or yellow gold. How about making a black diamond pendant with this super cool black diamond? Well, you can make a solitaire black diamond pendant in a rectangle shape with a shiny surrounding of white diamonds in the halo.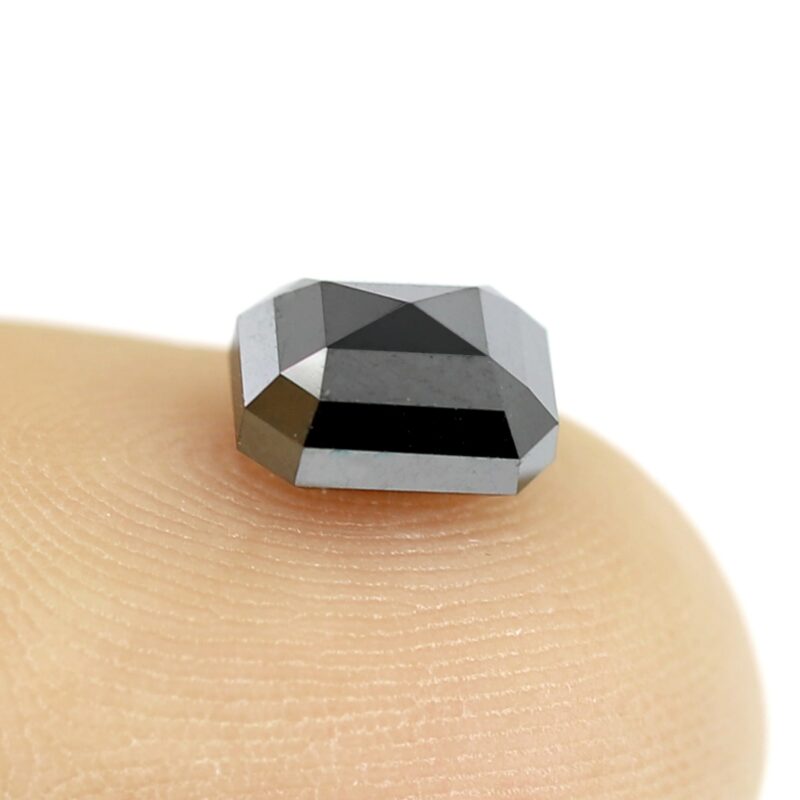 If you are looking for a custom cut or require a size that is not mentioned on our website then you can ask us for it over email. We will cut the black diamond as per your requirement at the best wholesale price. Jogi Gems are prominent dealers of black diamonds and can offer you in different shapes and sizes you want.
We have talented craftsmen and diamond cutters who can create a black diamond of your choice to meet your jewelry needs. Therefore whenever you want to create a custom shape in black diamonds then you are free to ask us about it and we will fulfill it at the best prices.