Black Diamond Round Brilliant Cut
One of the best shape stones in the world is diamond and this black diamond round brilliant cut is here to win your heart. Round brilliant cut black diamonds are the most popular choice among the people who like to buy a black diamond engagement in solitaire shape.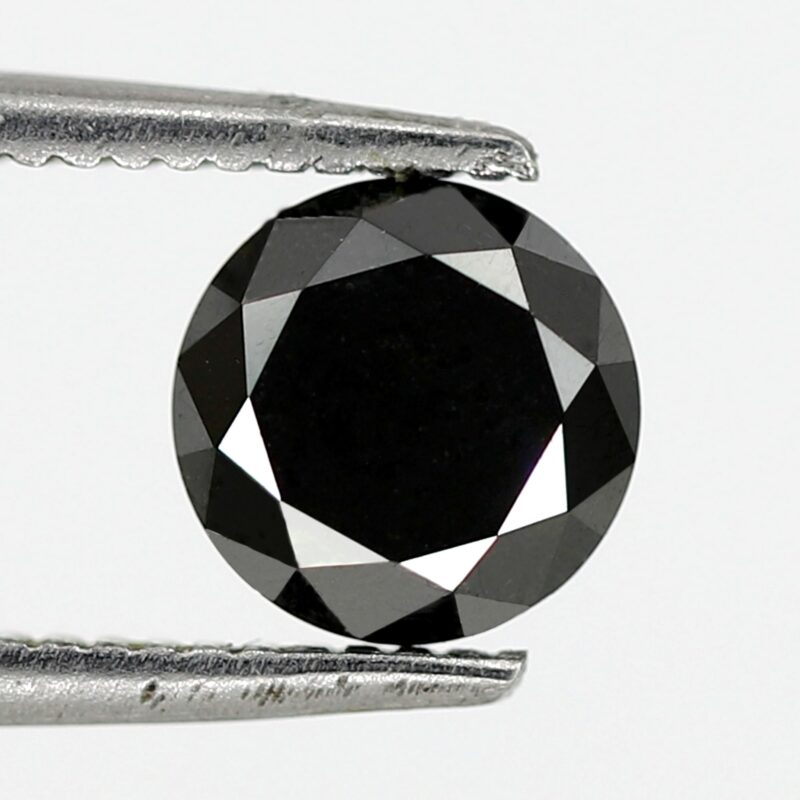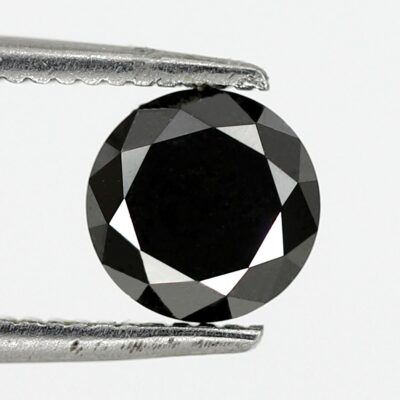 Generally, the black diamonds have to go with heat treatment to get the jet black color which marks as AAA quality one of the supreme quality in black diamonds. You can use this black diamond round brilliant cut to make solitaire engagement rings.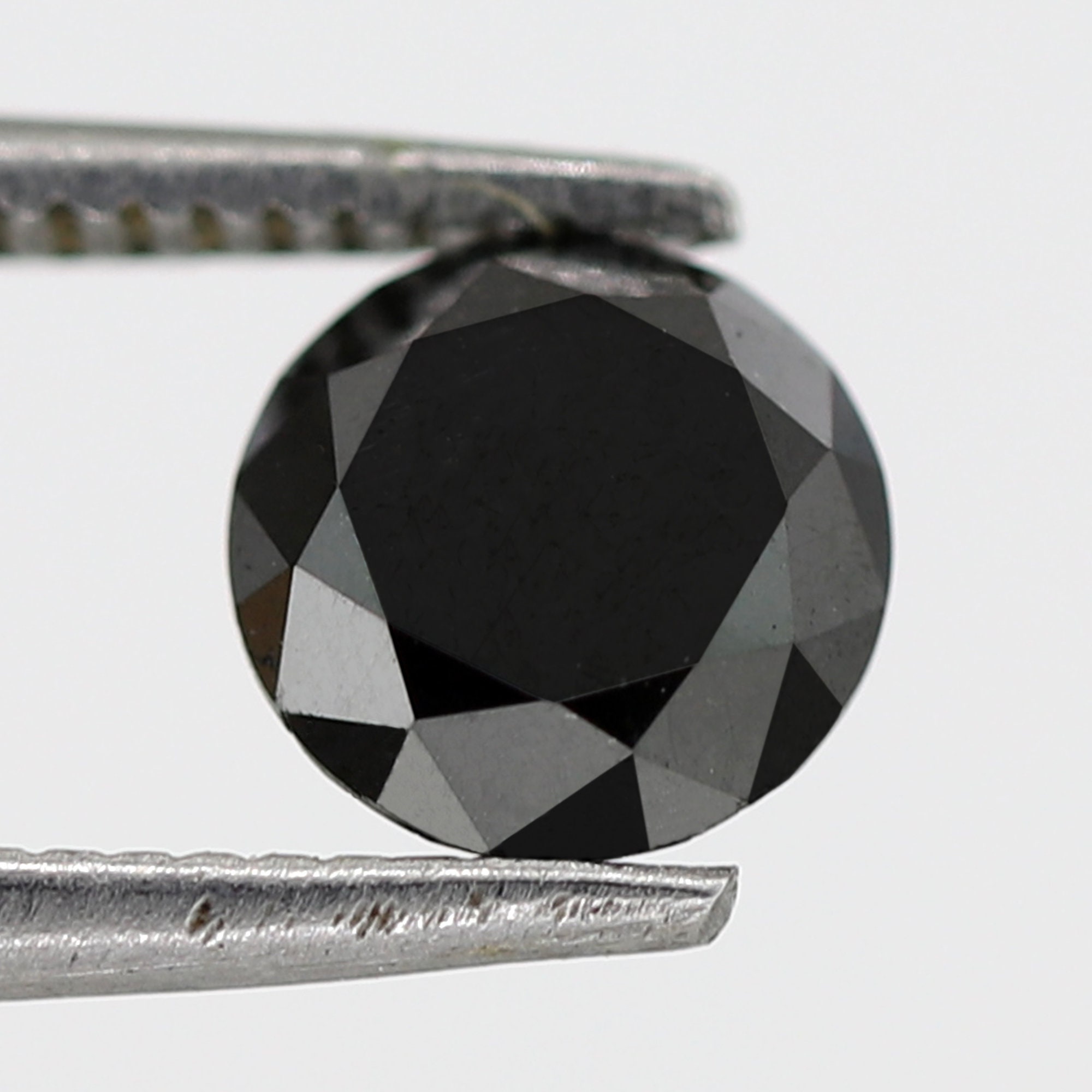 Black diamonds have a great history and due to their high popularity, it's proven that the public has started moving towards black diamond jewelry. If you are still new to black diamonds then you can check with the blog link below.
Everything you need to know about black diamonds
1.00 carat Black diamond round brilliant cut
This black diamond round brilliant cut is of topmost quality which makes it stand in AAA quality.
AAA quality means fewer amount of cracks and pots visible to the naked eye on the surface. This means you will get this black diamond with a classy and smooth luster.
The size of this black diamond round brilliant cut is 6 mm X 6 mm X 4.2 mm and it weighs 0.97 carat which is closer to 1 carat in black diamond. So if you want to use this to create a design of a solitaire engagement ring then it will be the best decision you will ever make.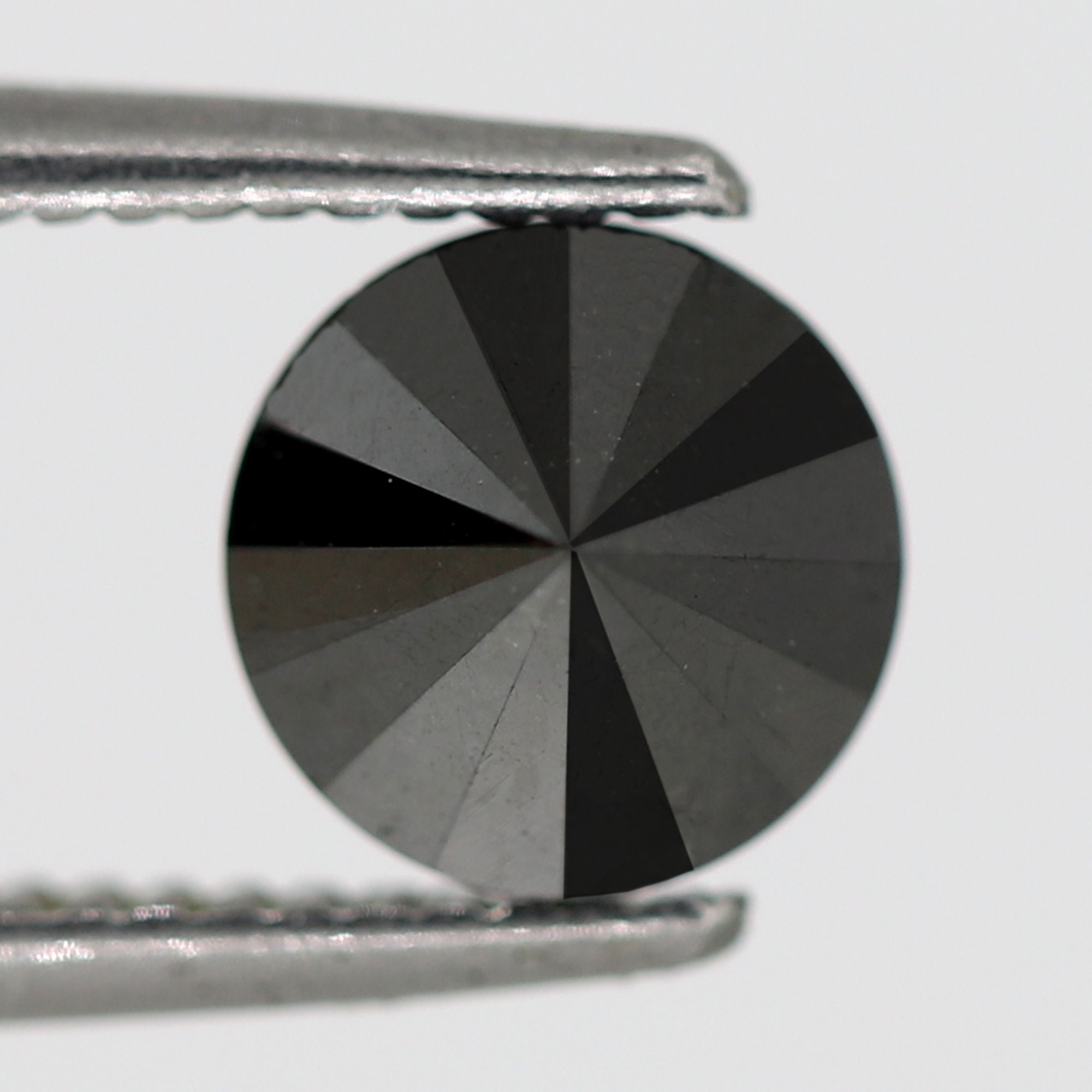 Black diamonds are unusual creation of nature, and using them as the center stone of your jewelry is an act of intelligence. So if you have such creativity then you can definitely go with this black diamond round brilliant cut shape which is of AAA quality and around 1 carat in weight.
If you have any custom requirements then do let us know via email or chat, We are ready to serve you with the best you are looking for in terms of black diamonds.