Tear Drop Black Diamond
If you are looking for tear drop black diamond in 1-carat size then this one is best for you. A black diamond in tear drop or pear shape is most trending because of its shape. The tear drop shape represents a frozen tear drop that has a curvy bottom and pointed top. A pear shape black diamond has some great features which are suitable to design a gorgeous engagement ring or a pendant.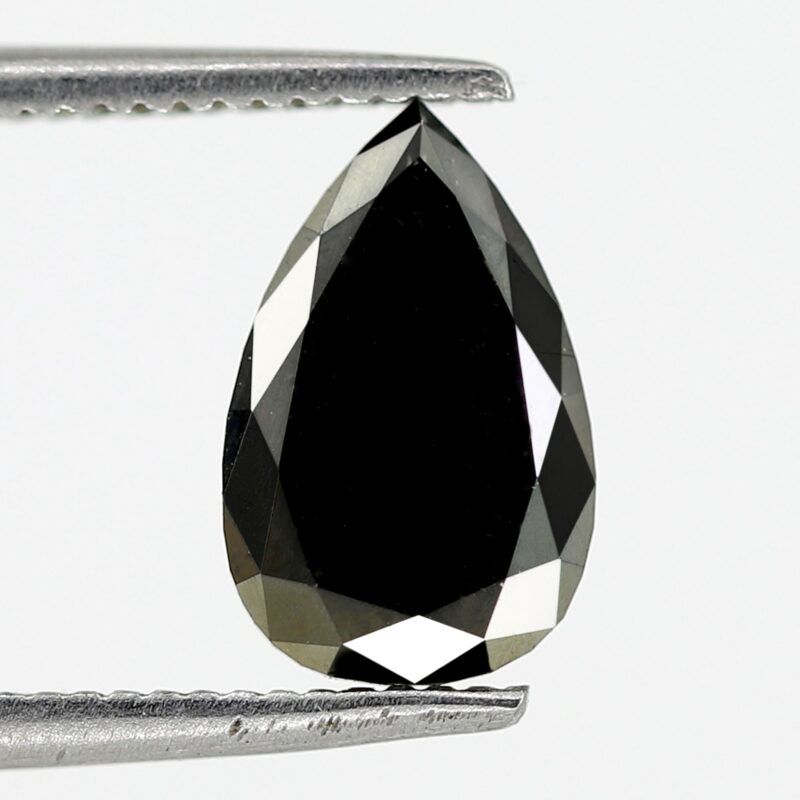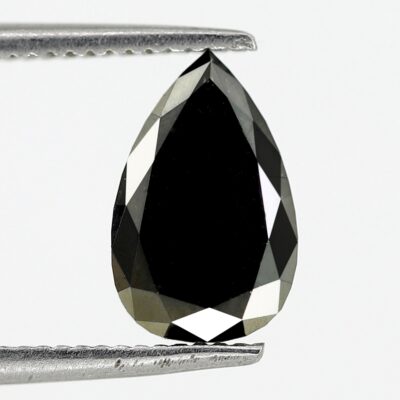 Black diamonds are one of the hottest topics right now in the world of gems and jewelry industry. It has fine qualities and important thing is that it is trending due to its black color and affordable prices. Yes, black diamonds are quite affordable than white diamonds. Therefore if you are trying to design an affordable engagement ring then you can opt for this black diamond in a teardrop shape for sure.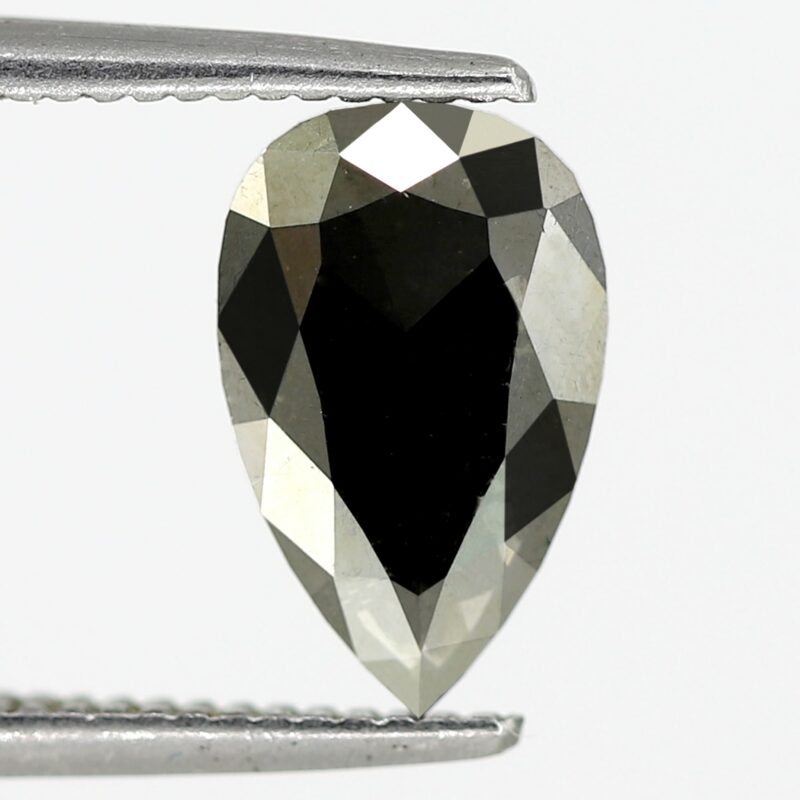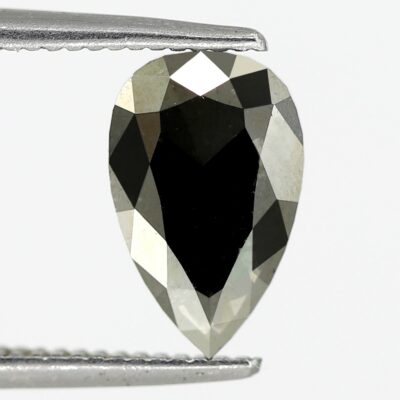 Many famous jewelers are using black diamonds to add a classic and bold touch to their jewelry designs. Black diamonds have an interesting history. For some, it is new to see black diamond jewelry but it's not a shocking fact that the use of black diamonds has long historic dates. If you want to know more in detail about black diamonds then you can check with the link given below.
Interesting facts about black diamonds
Tear drop black diamond in details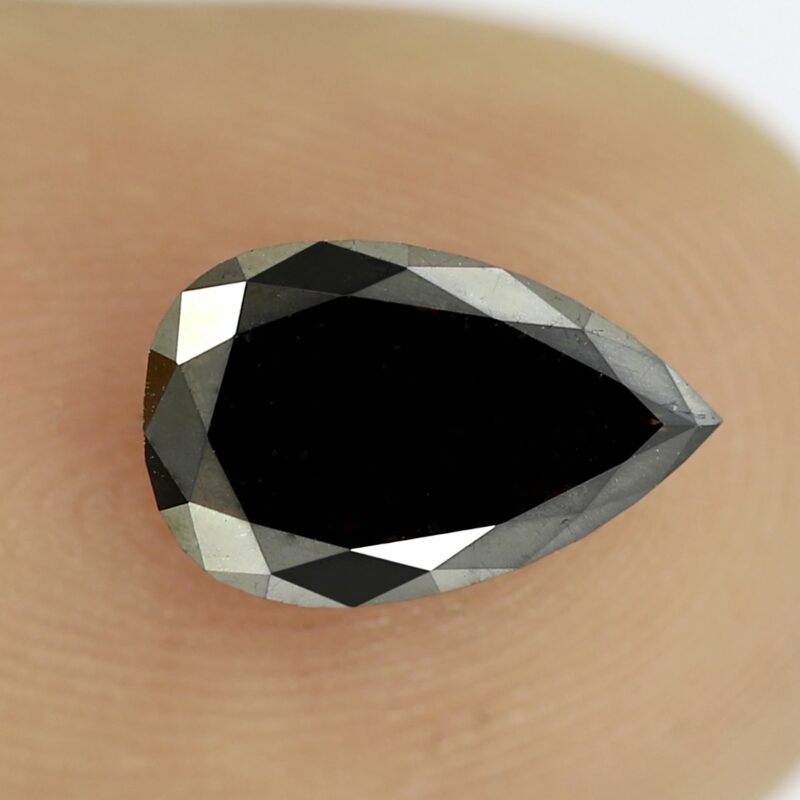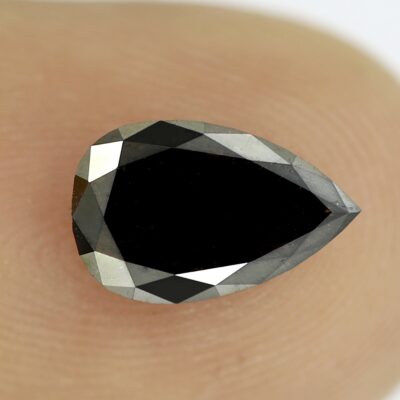 Let us study more about this black diamond in detail.
This black diamond is called a tear drop or pear shape black diamond.
It weighs exactly 1 Carat in weight which is a proper solitaire shape in a diamond.
The quality of this black diamond is AAA which has a fine and shiny luster that shines.
The clarity of this black diamond is termed opaque and is jet black in color.
It measures 9.60 mm X 6.10 mm X 1.90 mm which is elongated in shape with a pointed top.
You can design an engagement ring or a solitaire pendant with a halo of white diamonds in accent.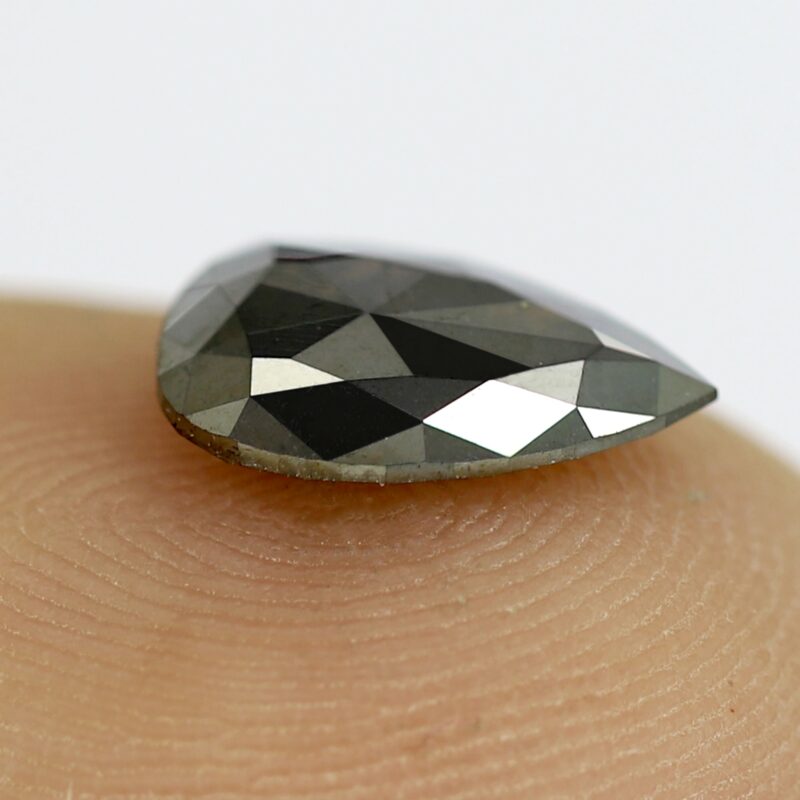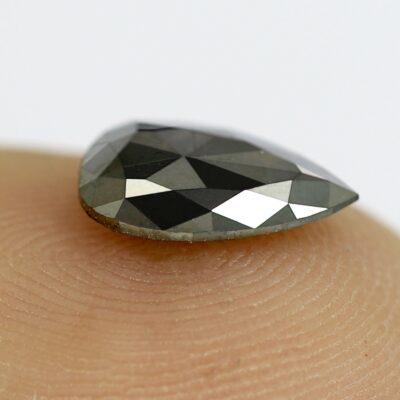 Custom shape tear drop black diamond
If you are looking for a bigger or smaller shape in this pear shape black diamond then you can ask us with the help of email or chat for sure. As a leading supplier of black diamonds, we can offer you black diamonds in various shapes and sizes you need. We have our own manufacturing unit of black diamonds, and we also have creative artisans who can cut black diamonds of your choice. We understand the specific requirements of our customers and understand that as per the designs one may be looking for a specific size that is hard to find elsewhere. So we offer a free customization service to our beloved customers who are looking for a custom shape black diamond as per their precise design.