Oval shape black diamond pair
Want to make black diamond earrings? Then these oval shape black diamond pair is the ideal option for you. To make black diamond earrings you can use these alluring pair of oval shape black diamonds which weigh around 3.19 Carat in total. Generally, round brilliant cut black diamonds are used to make stud earrings in yellow gold or white gold but have you tried crafting earrings with oval shape black diamonds. The oval shape is famous because of its elongated feature which looks bigger than the usual round brilliant cut shape.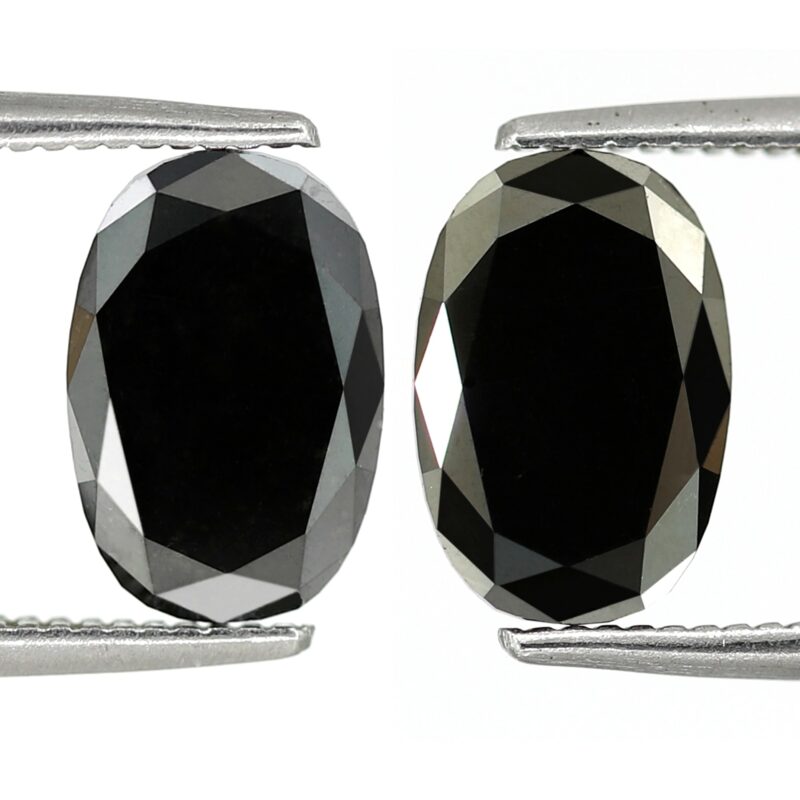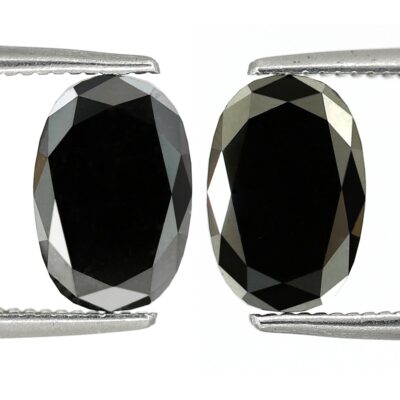 These oval shape black diamond pair have great characteristics they are known as double-cut due to their two side feature. The front side looks like an oval brilliant-cut shape that has facets on the side with a flat and long visible table, while the backside is of rose cut in shape. So if you want to make normal black diamond stud earrings then you can go for the brilliant-cut-like feature of these black diamond pair.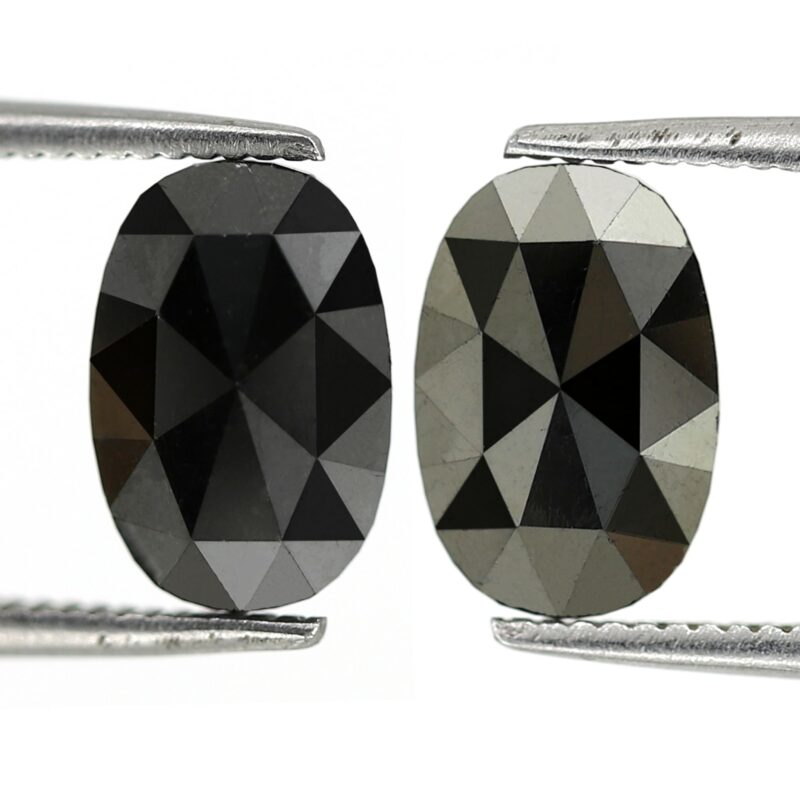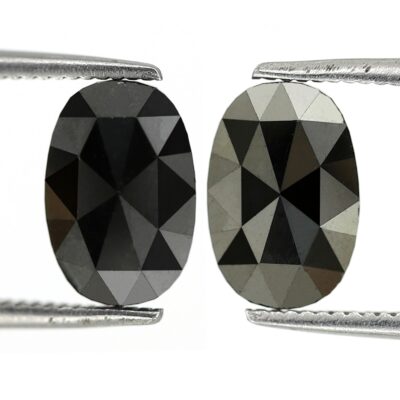 There are many reasons to make black diamonds and one of the best is that they are bold, black diamond jewelry is trending worldwide. If you want to learn more in detail about black diamonds and their ongoing trend then you can go through the link below.
Trend of black diamonds in jewelry
Oval shape black diamond pair details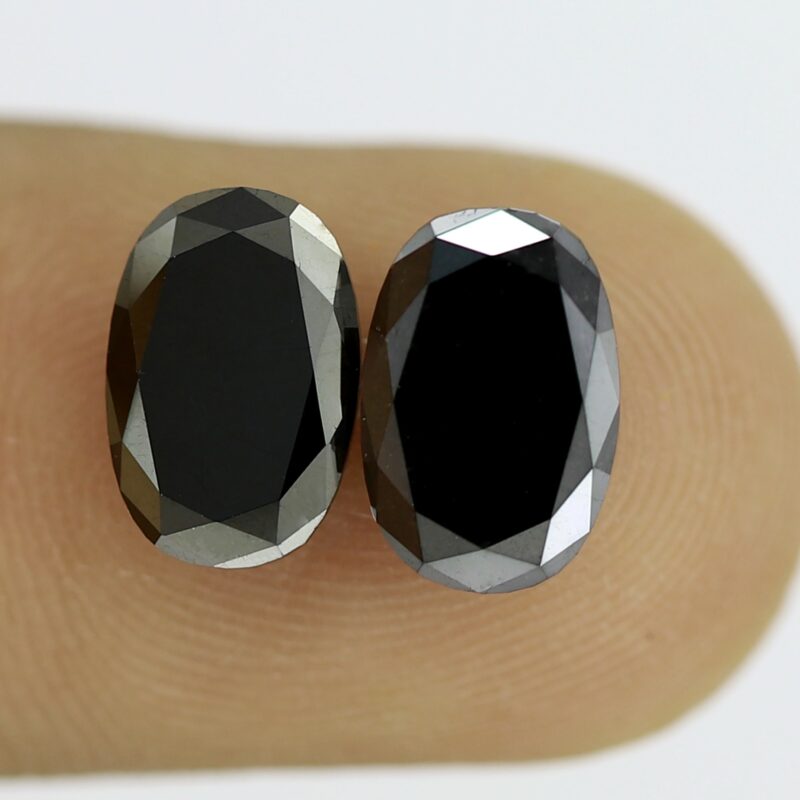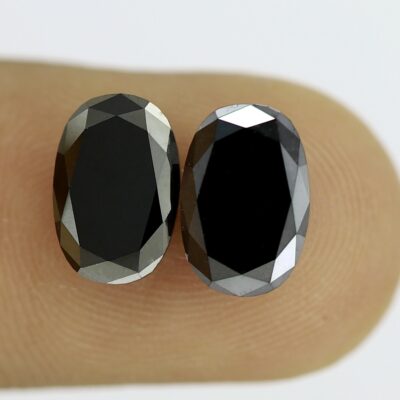 To make earrings you need to know the details of these pair first, below is the information of the oval shape black diamond pair.
These pair of black diamond oval shape is AAA in quality.
It has shiny luster which promises to sparkle.
Size of these black diamonds is 9.40 mm X 6.40 mm X 2.90 mm which makes it a perfect pair.
They have a unique feature known as double cut with a brilliant cut in front and rose cut in the back.
You can make a great pair of dangle earrings with white diamonds of simple stud earrings with these.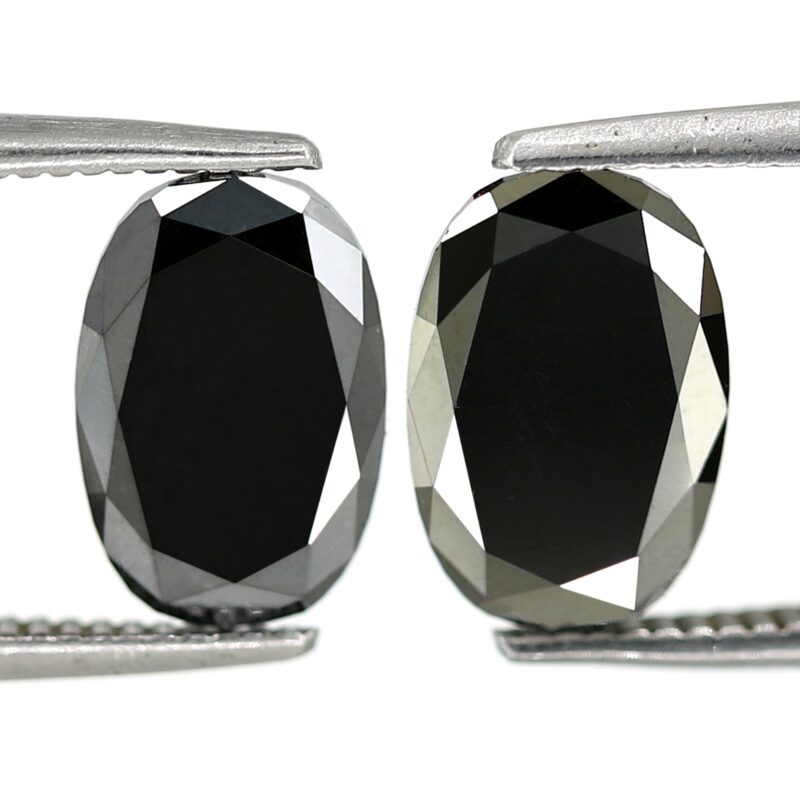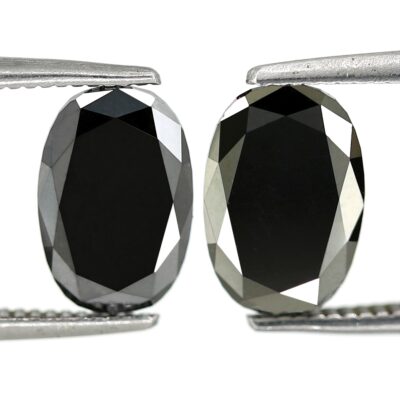 Order custom shape black diamonds
Hence if you are looking for a pair of oval shape black diamonds then these are suitable according to what you are looking for. Are you looking for a different shape or size of black diamonds? Then you are free to ask us here if you want to make a custom shape regarding black diamonds. Jogi Gems is a leading dealer of black diamonds and can offer you a wide range of black diamonds in the shape or size you want.
All you have to do is reach us with your specific requirement via email or chat and our customer support team will take a note of your requirement and we will make the black diamonds as per your wish in given timeline to you. Hence whenever you think of making a black diamond earrings think of Jogi Gems, only place where you can find pool of black diamonds at wholesale prices.