Black Diamonds Pair
Looking for black diamonds pair for earrings, Then Jogi Gems is the desirable place to buy. Black diamonds have been in a popular trend for past decades and since then their demand saw a drastic change. There are several stud earrings that men and women seek, But black is the most favorite color of all the other colors in diamonds.
But what type of black diamond do people prefer? Round brilliant cut in solitaire shape is most preferable. Hence, If you are a jeweler and want to make stud earrings in solitaire shape then these pairs of black diamonds are most favorable for you.
Black diamonds have a vast history and are popular since many celebs are spotted wearing them on red carpets. The reason behind its popularity is its black color which suits any clothing or style. Whether it be a classy look or a fancy look it suits both styles perfectly.
Apart from the round brilliant cut, there are also various shapes available. if you want to learn more about black diamond shapes then check the link below.
What are the different shapes of black diamonds?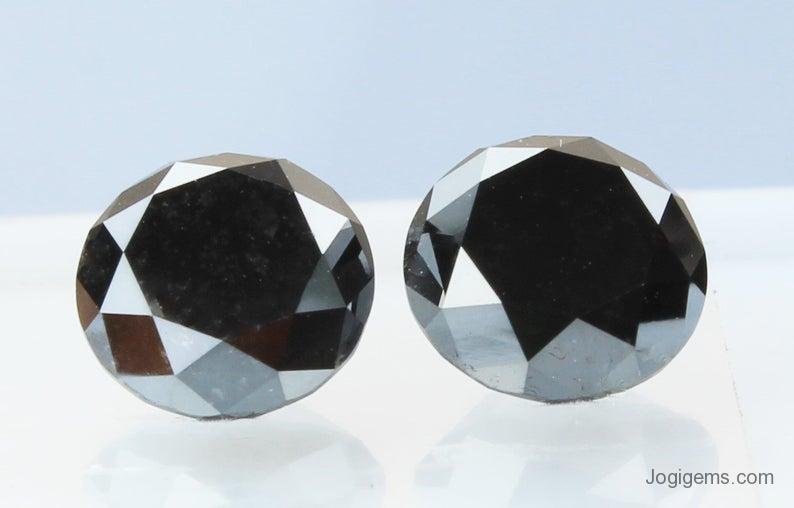 Black Diamonds Pair for Jewelry
Jogi Gems is well known for its black diamonds and hence with a better understanding, it offers this pair of black diamonds to its customers.
This pair of black diamonds features AAA quality which is the finest quality.
In this pair, the total carat weight of black diamonds is 5 Carats in all. This means each diamond weighs 2.50 -carat weight.
Jogi gems offer black diamonds with great authenticity, which means these black diamonds are natural.
Both of the stones measures 7.5 mm in size that is a perfect size for solitaire engagement rings. And if you need any different size or shape in black diamond then you can put a request we will do our best to look into it.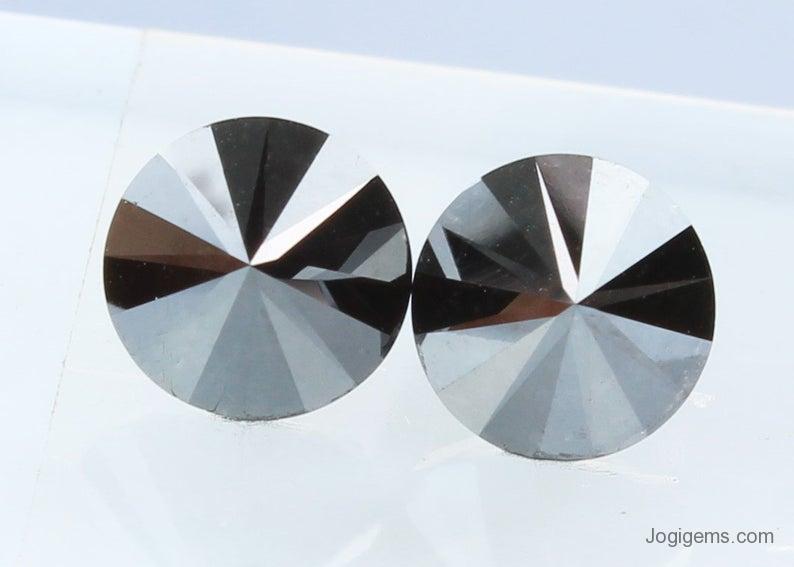 Not only for earrings but this pair is also useful in making black diamond pendants of two stones. Jogi Gems is the place where you will get black diamonds at fit to pocket price.