Loose Black Diamonds
Black diamond is a rare gem, and Jogi gems are presenting you with a lot of loose black diamonds of AAA quality. This is one of the best quality of black diamonds. Each black diamond weighs 0.01 carat. You can use these black diamonds as an accent stone in engagement rings.
Featuring approx 100 diamonds in a lot has the potential to complete your desire for making jewelry featuring black diamonds. The round brilliant cut is a famous diamond cut and most often used as a center stone or accent stone in diamond jewelry.
The jet black color of black diamonds is enough to decorate your jewelry. What about the black and white diamond engagement ring you want to portray in your next design.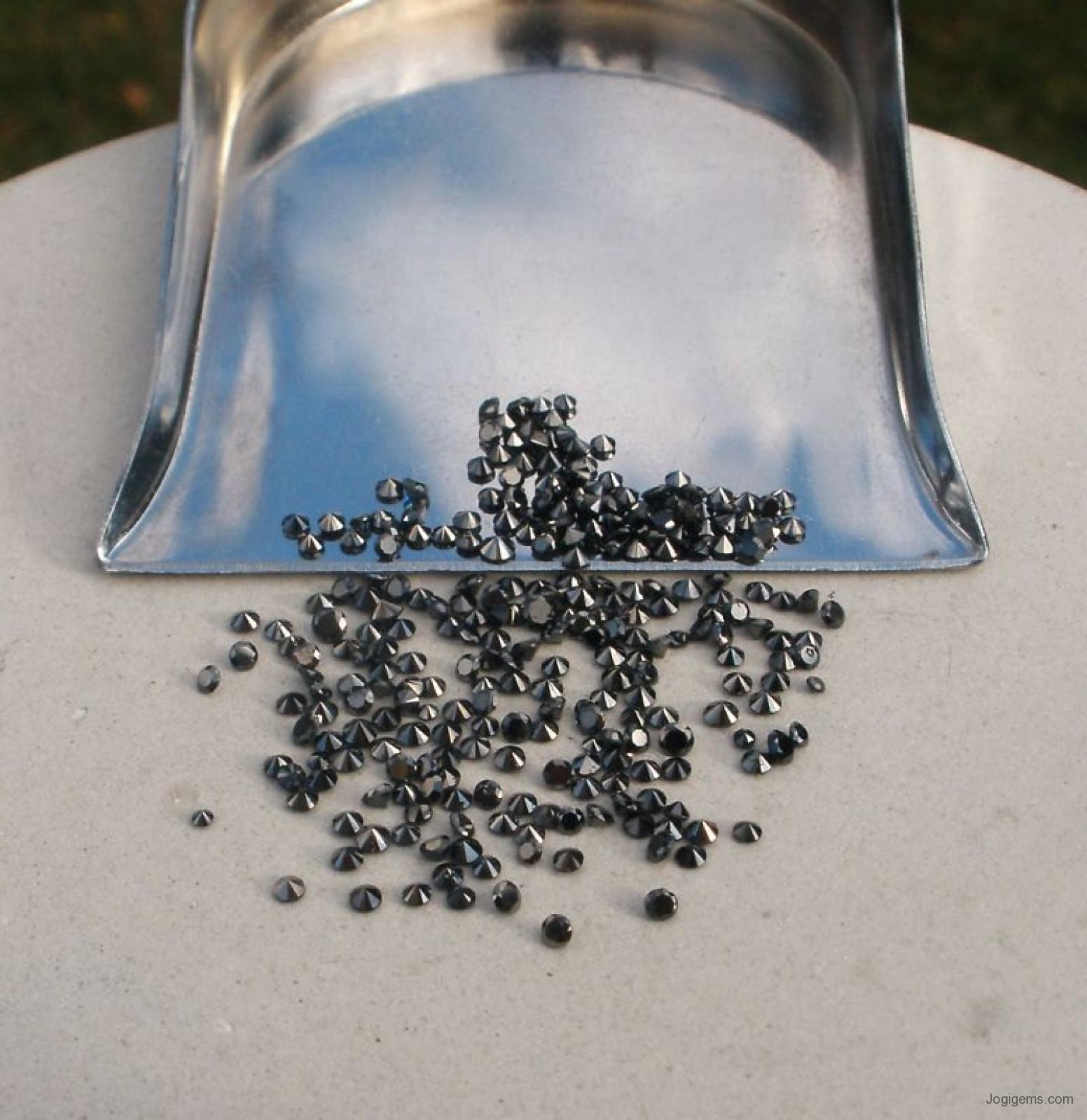 Check our blog for black diamonds if you want to know in details, the link is below.
Loose Black Diamonds in Jewelry
The super trend of black diamonds has increased in the past few years due to its color. Jewelry with black diamond has an authentic appeal which is attracting many. Wedding bands with loose black diamond is the real deal which every woman desire.
Rihanna's chevron ring is such a great example of how black diamonds have turned the trend of the ordinary into something extra.
What do Jogi Gems offer?
Jogi gems is a prominent supplier of black diamonds, as we have our own manufacturing units for decades. We know what our clients expect from us when it is about black diamonds. Hence, Jogi gems offer you the best quality at affordable costs ever.
If you have any custom requirements regarding diamonds then you are free to reach us via email or call. We are here to assist you with the best service related to black diamonds. Never forget to think about Jogi Gems when you think about black diamonds.