Loose black diamond
Make a gorgeous engagement ring with this loose black diamond of 0.97 carats in AAA quality. The best choice you can make once you select this loose black diamond to design your jewelry pieces. Black diamonds are natural but they have to undergo heat treatment to attain the jet black color.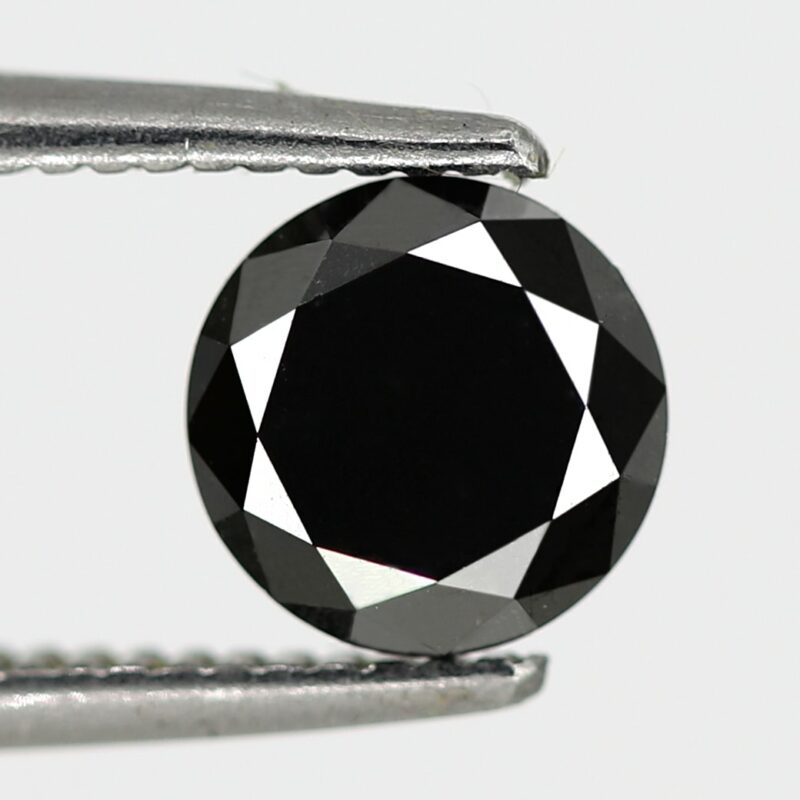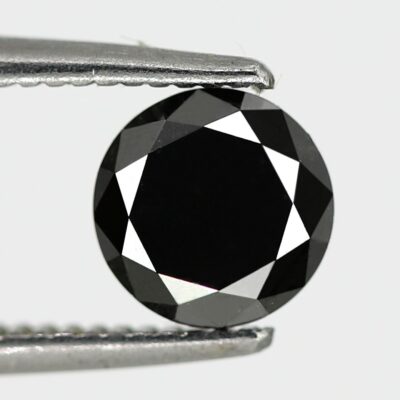 Do you know black diamonds is an ongoing trend, which is unbreakable due to a great demand for black color in the jewelry industry? Therefore you can continue with this trend with this loose black diamond in round brilliant cut shape. Many famous jewelers are using this gem due to its high demand from their customers. Black diamonds are unusual but one can match them with any type of design or gold color they want to.
Most jewelers use loose black diamonds to design a solitaire pendant, engagement ring, or stud earrings for men. Want to learn more in detail about black diamonds? Then you can follow our blog link below. Here you will learn about the use of black diamonds in traditional jewelry and how it became a trend in the last few decades.
History of Black Diamonds?
Features of Loose black diamond
This black diamond is natural with a hardness of 10 on the Mohs scale.
The total carat weight of this loose black diamond is 0.97 ct which is close to 1 carat.
The size of this black diamond is 6 mm X 6 mm X 4.2 mm making it a perfect stone to set in the center.
Black diamonds don't have to go with the same grading as white diamonds. This black diamond fall in opaque clarity with AAA quality and fine luster without scratches or spots on its surface.
This loose black diamond is a round brilliant cut in shape which is the most desired shape when it comes to gemstones.
A black diamond with an excellent cut is something you can definitely use to design an engagement ring in 14K yellow gold or rose gold.
If you are looking for a different shape or size of black diamond then you can definitely ask us via email or chat. As a leading wholesaler of black diamonds, we can offer you black diamonds in different shapes and sizes that you require for your jewelry needs.