Rose cut black diamonds pair
If you want to design outstanding earrings with black diamonds then you must go for these rose cut black diamonds pair. Rose cuts are popular for its triangular facets where its dome symbolizes rose flower bud. Rose cut black diamonds look like a black color rose flower bud that is one of its kind.
These rose cut black diamonds pair will look gorgeous as a rose gold stud earrings. You can set it up in a bezel setting to keep it shape visible and raw. We offer our rose cut black diamonds in AAA quality which consist of less visible flaws or scratches on its surface.
If you want to make a two stone black diamond ring with these rose cut black diamonds then its a great idea too. With this pair of rose cut black diamonds, you can design stud earrings for men too. Black diamonds are most common to see in mens earrings, especially the stud ones.
Rose cut is one of the oldest cut, this cut has made a spontaneous comeback in the modern jewelry era, thanks to its aesthetic and bold look. Jewelers usually sought for rose cut black diamonds to design their mystic designs. You can check with our blog in the link below if you want to learn more in detail about rose cut diamonds.
What are Rose Cut Diamonds?
Features of Rose cut Black diamonds pair
The adorable pair of rose cut black diamonds weigh around 3 carats in total. Each black diamond in the rose cut is 1.50 carats. It is in round shape and one of the best perks to choose a rose cut to shape in black diamonds is they appear larger than the ordinary round brilliant cut shape.
These rose cut black diamonds are of 7 mm in size which is an ideal size to design black diamond stud earrings. This pair of rose cut black diamond features AAA quality which means you cant see spots or scratches visible on the surface. Order them now and create your unique style of earrings at the best wholesale prices ever.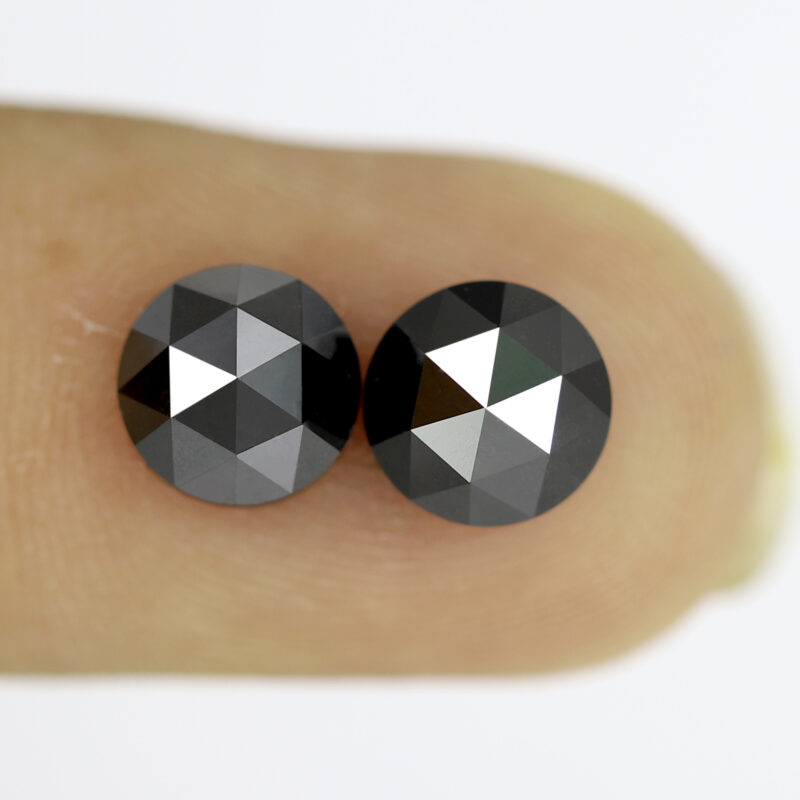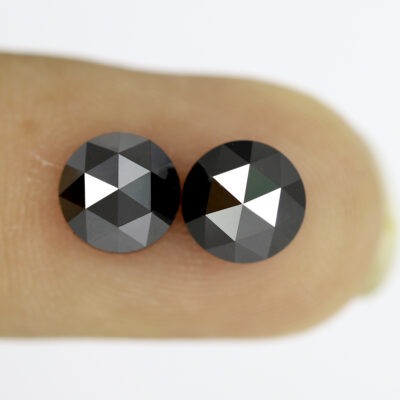 Extremely elegant, gorgeous, and outstanding pieces of rose cut black diamonds in a pair has an aesthetic appeal to catch the eyes of many. One can't stop staring at it ones they are set in a jewelry piece most preferably in earrings made of rose gold.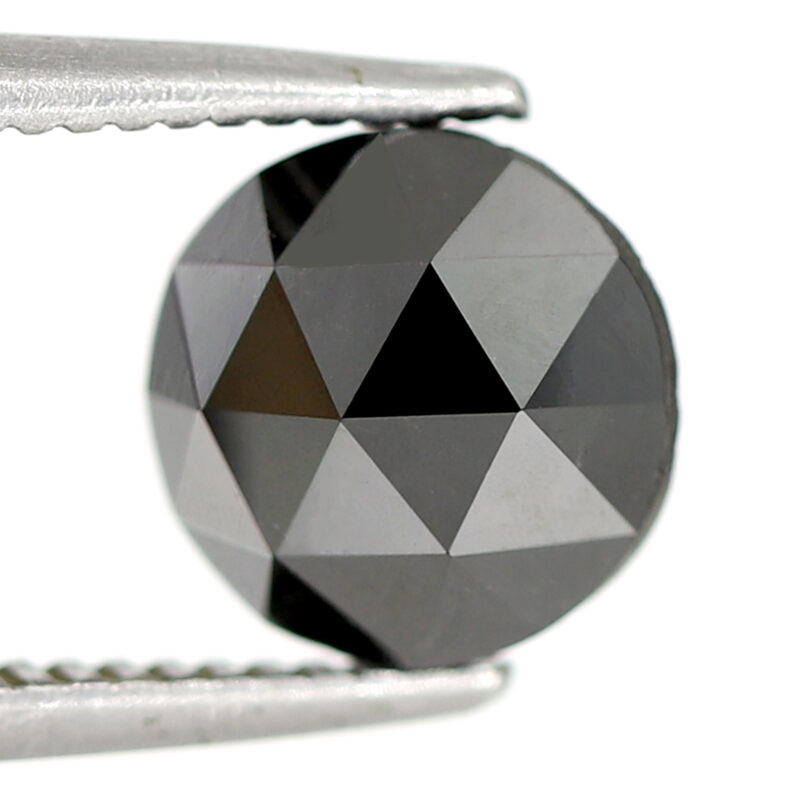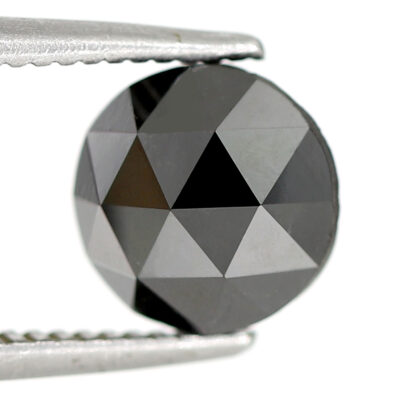 Customization and Delivery
If you want these rose cut black diamonds in different shapes or sizes then you can mail us anytime. Jogi Gems is a leading brand as a supplier of black diamonds across the globe. We have a great caliber to fulfill our customer's wish according to their needs.
So if you want us to cut black diamond in rose cut according to your shape and size you have in mind we are always open to it. Jogi Gems understand the special needs of our creative and ambitious customers who wish to design something out of the box. So we also accept customized orders at the best prices ever.