Black diamond heart shape
Looking for a black diamond heart shape to make an engagement ring in 14K gold then you can use this diamond for sure. The heart shape is a symbol of eternal love, most people are crazy about this cut as it is something that shows how much a person loves you. Also heart cut is the most popular and unique cut in diamonds, especially it is difficult to find a black diamond in heart shape.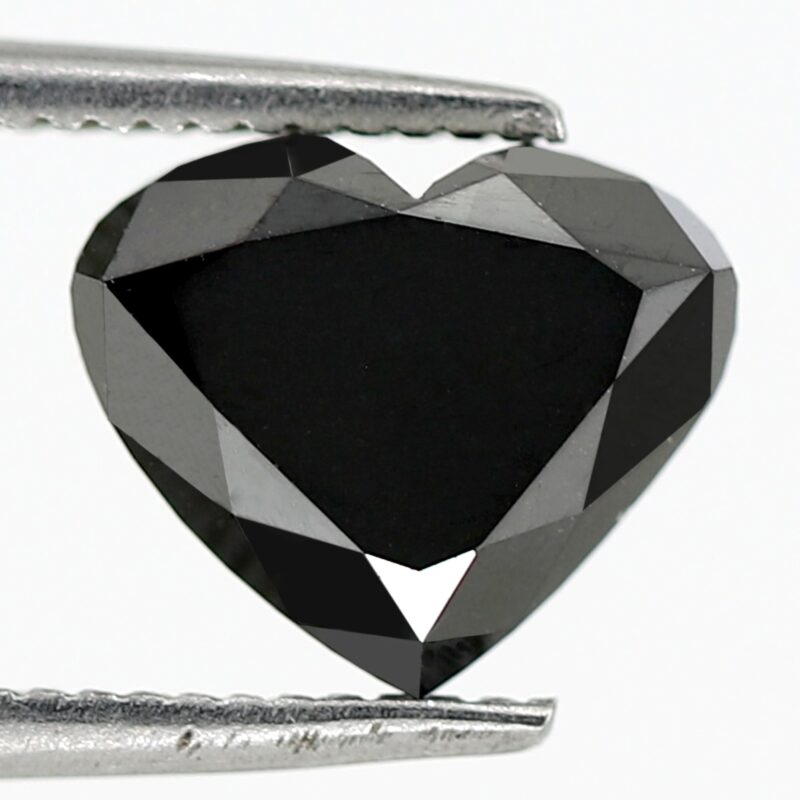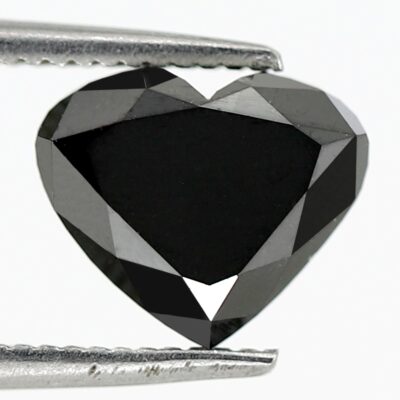 The little bit you know about black diamonds is that they are easy to source and are available at cheap prices than white diamonds. Also, they do shine despite having opaque jet black color on their surface. The popularity of black diamonds has grown on the top since the past few decades and it is accepted by famous jewelers worldwide. Hence if you are looking for a heart shape diamond ring but couldn't afford it because of its heart price you can definitely turn towards the black diamond in heart shape for sure.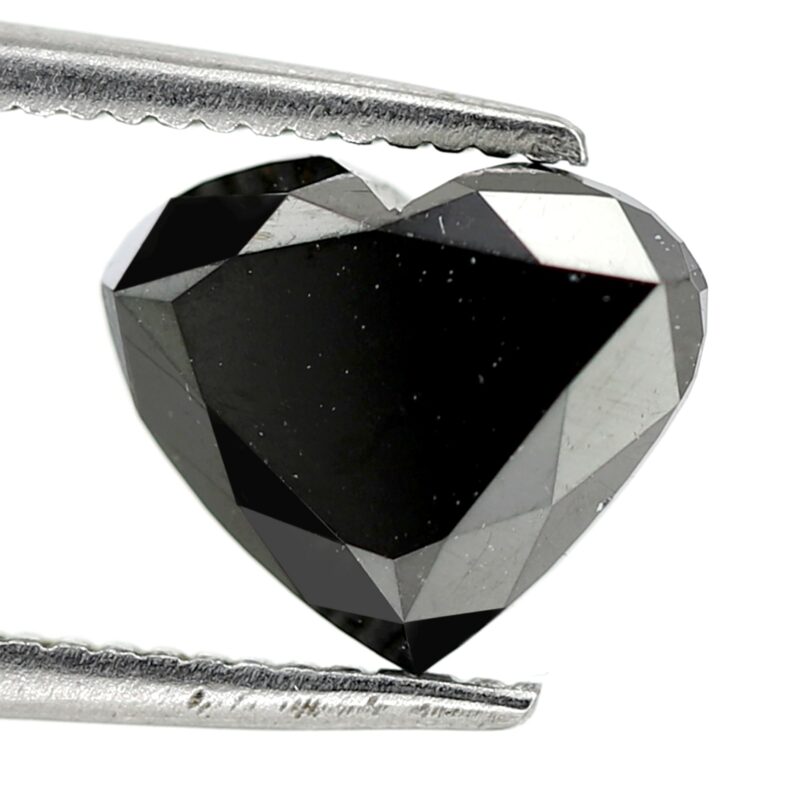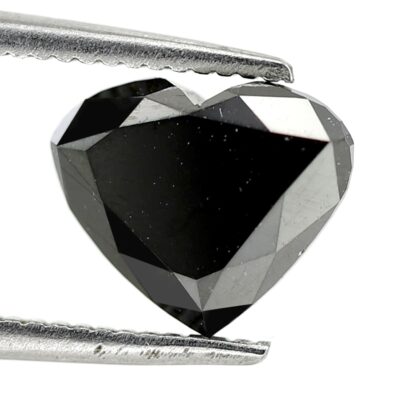 Heart shape diamonds are in great demand and especially when it is available in black color it creates a bold and unique look. So if you want to create a unique as well as the bold outlook of your jewelry designs then you can use this black diamond heart shape with tiny white diamonds as an accent stone in the surrounding and craft it with rose gold or yellow gold to enhance its beauty. Read more in detail about the heart shape of the black diamond in the blog link below.
Different Shapes of Black Diamonds
Details of black diamond heart shape
Before setting this black diamond heart shape in your jewelry you have to know its detail for sure, Below you will get exact information about this gorgeous black diamond.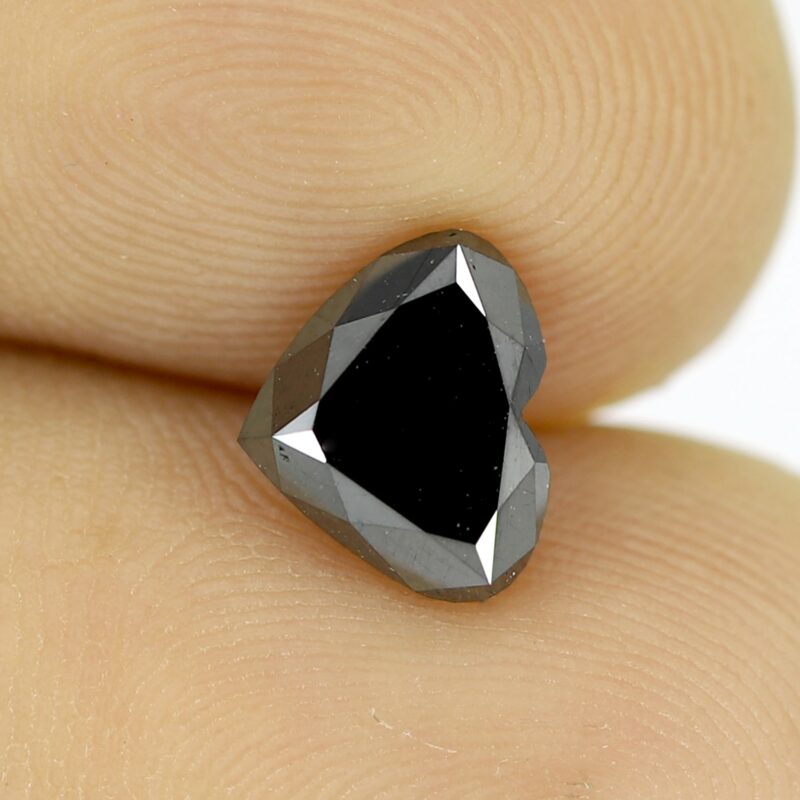 This alluring heart shape black diamond is 1.92 Carats in weight which is a perfect solitaire size diamond.
It is 7.20 mm X 8.50 mm X 4.40 mm in size.
You can set this black diamond in an engagement ring or a pendant in solitaire size with a halo of white diamonds in the surrounding.
The backside of this diamond is cut in a rose cut shape which can be used to design antique engagement rings.
It also features superb AAA quality which is one of the greatest quality of black diamonds.
It is a natural black diamond that is heat-treated to get jet-black color and features opaque clarity.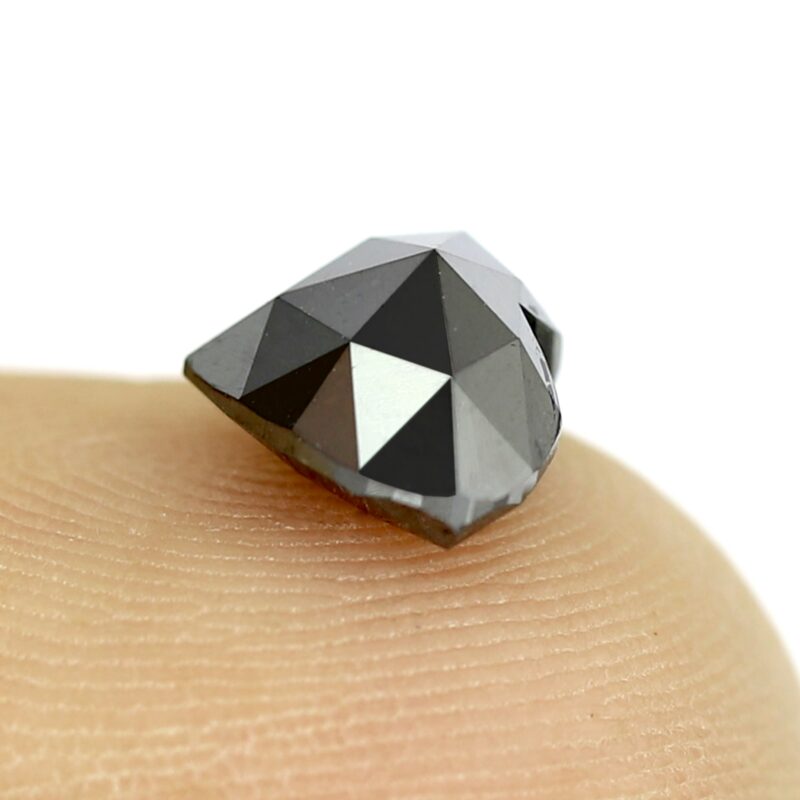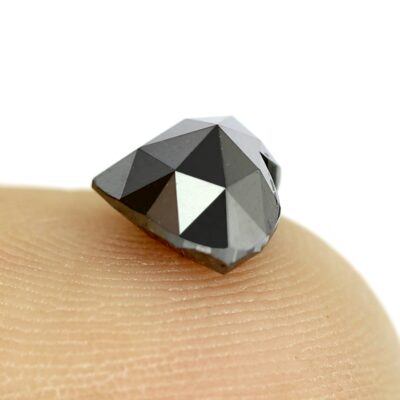 Do you want to customize black diamonds in a heart shape?
You can custom cut black diamonds at Jogi Gems, Yes we have a great understanding of our customers worldwide and we know that our customers have different and unique choices sometimes. So if you are looking for a heart shape black diamond in different shapes or sizes then you can ask us for sure regarding the customized orders. As a prominent dealer of black diamonds, we have well-skilled diamond cutters who can cut the black diamond according to your wish. So what are you waiting for? Just ask us over the chat or email regarding your need and we will complete it for you in the size or shape you want. Keep shopping with Jogi Gems and get whatever you want in black diamonds.