Huge heart shape black diamond
If you love big diamonds to make pendants or engagement rings, can buy this huge heart shape black diamond of 3.48 Carat in AAA quality. Do you love to wear big diamonds? Then you can select this huge heart shape black diamond for your engagement ring. The heart shape is the most famous shape in the gems and jewelry industry, it is one of the most favorable shapes one likes to present at the time of Valentine's day.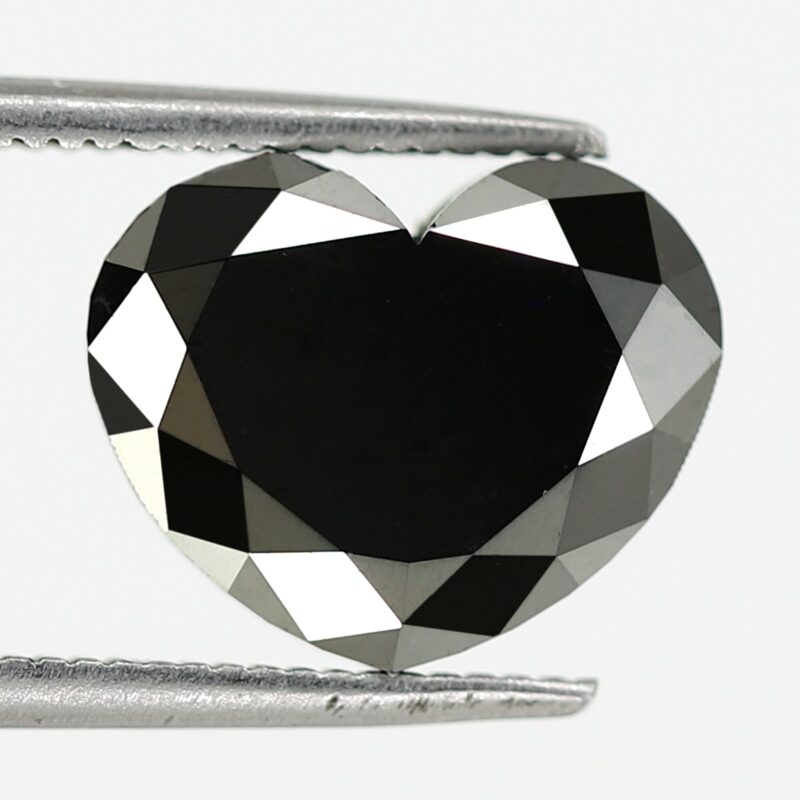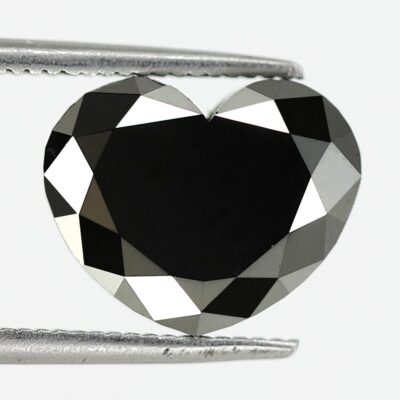 You can get black diamonds in various shapes and sizes, but the heart shape is one of the most desired shapes in the industry. So if you are a jeweler who is looking for big diamonds then it's a great opportunity for you to grab this heart shape black diamond which is 3.48 carat in size. Black diamonds have a great value in the heart of those who love black color and into black or goth fashion. Many celebrities have rocked their jewelry with black diamonds on the red carpet of many famous award shows. But here is a chance for you to get a black diamond at an unbeatable price from Jogi Gems which offers high-quality black diamonds to you.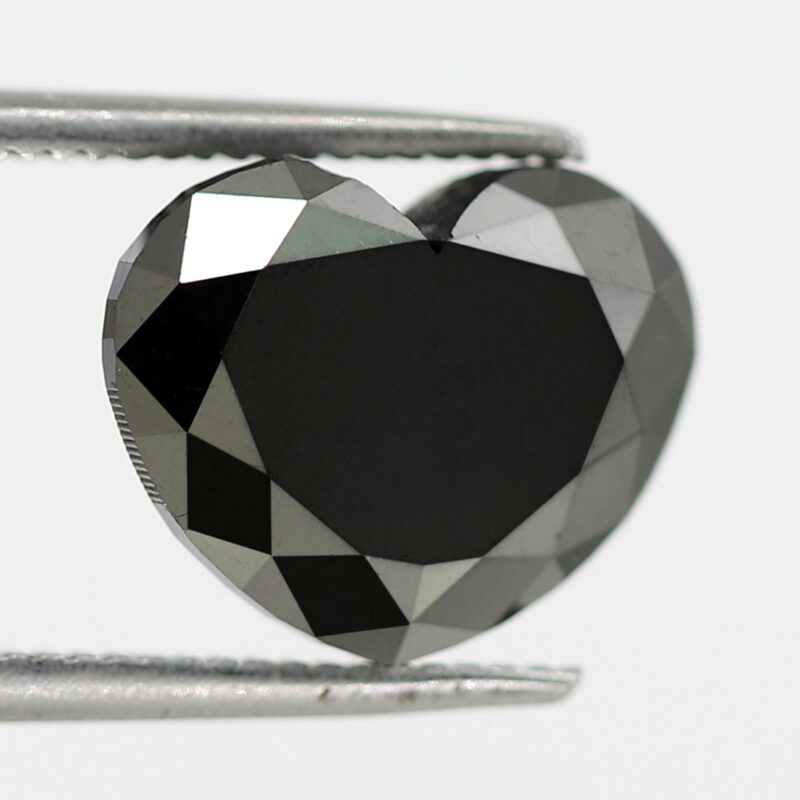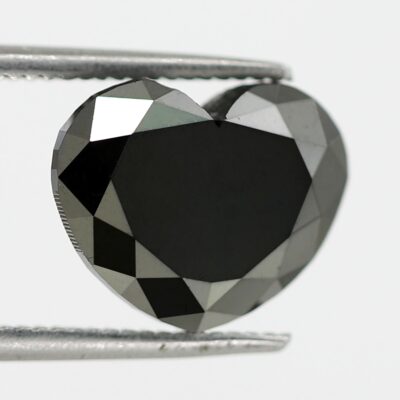 Are you still unaware of the black diamonds? Want to know more in detail about black diamonds? Then you can click the link on the button below to get detailed information about black diamonds.
What are black diamonds? Are they real?
Huge heart shape black diamond in Details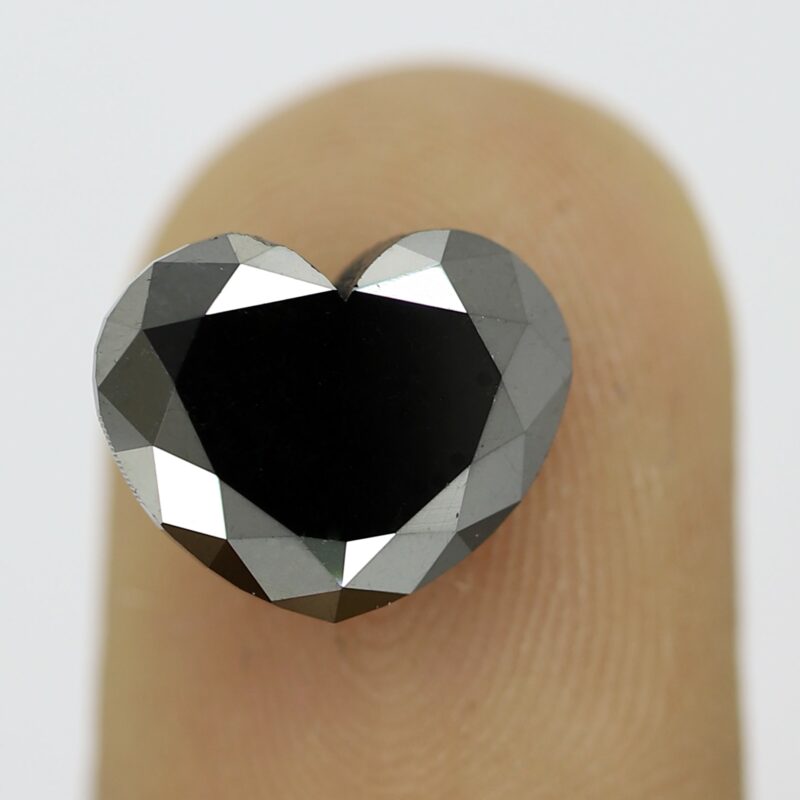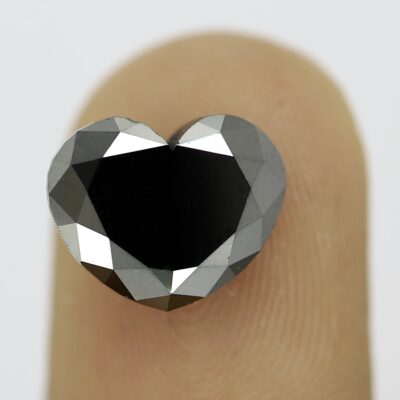 If you love this huge heart shape black diamond and want to set it in your jewelry then you must dig into its detail before buying it.
The total carat weight of this black diamond is 3.48 Carat which makes it huge and large.
It measures 9.20 mm X 11.30 mm X 4.10 mm in size which makes it a proper heart shape.
This heart shape black diamond is of AAA quality which is one of the most desired qualities in black diamonds.
A black diamond that has a shiny luster, opaque in clarity, and a jet black color which makes gives you a bold look.
You can design a bold heart shape black diamond ring or a stunning pendant with this black diamond.
What makes this black diamond unique? It has rose-cut shape triangular facets in the back of it so you can use it both ways from back and front too in your jewelry designs.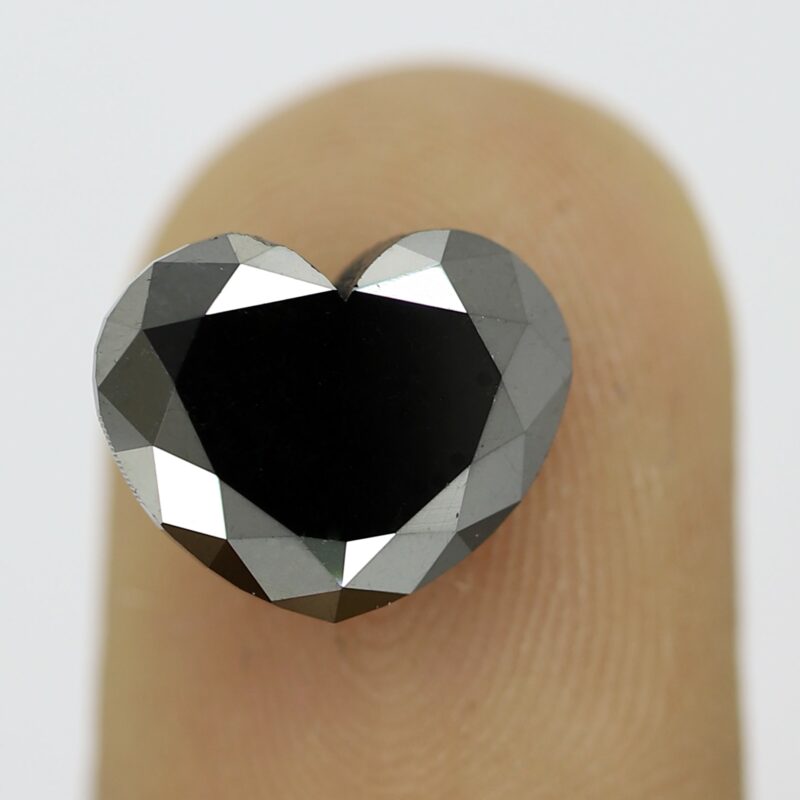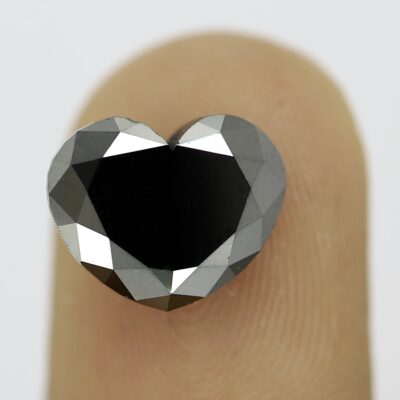 Personalized heart shape black diamond
You like this black diamond but it doesn't match your desired size? If this is the case then you are open to contact us anytime regarding the customization of black diamonds, As a leading dealer of black diamonds, we have a large unit of gem cutters and artisans who can cut a black diamond according to your wish. All you have to do is just drop a mail to us or hit the chat button with your exact requirement so we can get an idea of what you would like to have? Our team will reach out to you as soon as possible and will stay in touch till your order gets completed.
Do you like this huge black diamond? Order it now at the best price available only from leading wholesalers of black diamonds Jogi Gems online.