Black diamond baguettes
If you want to use accent stones in your engagement ring then these black diamond baguettes are all you need. Baguette diamonds are usually used in accent stones of an engagement ring or to design a wedding band. Most of the baguette diamonds are in white color but due to the growing trend of black color, the black diamond baguettes are in extreme demand nowadays.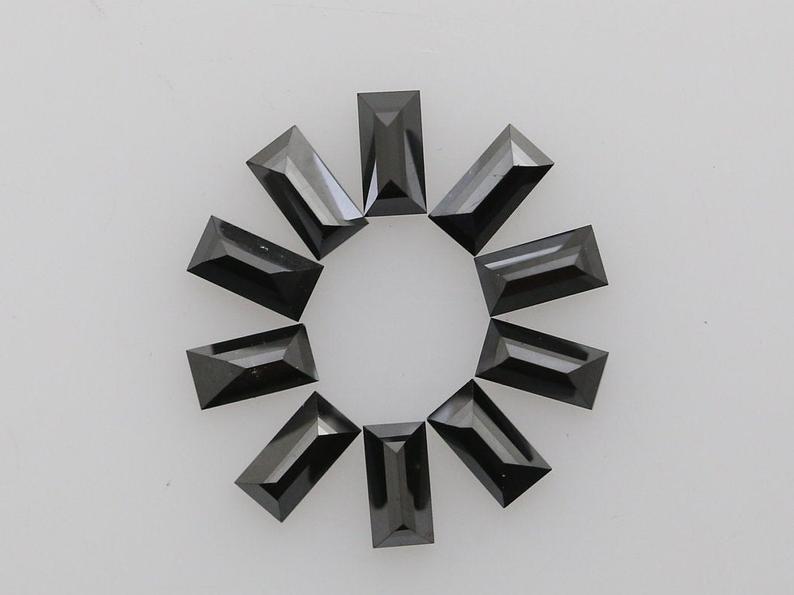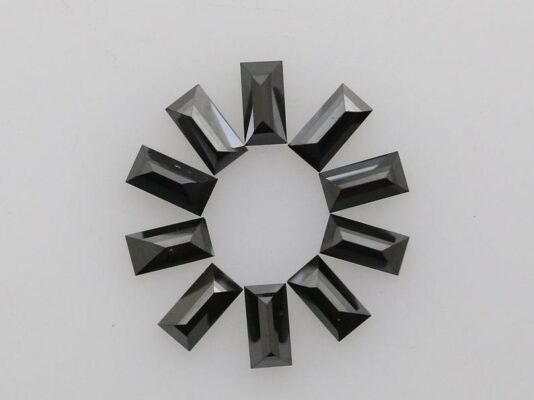 Baguettes are like an elongated emerald shape, if you are a jeweler and want to design an engagement ring with a black and white combination in geometric shape then you can definitely choose these black diamond baguettes for your jewelry.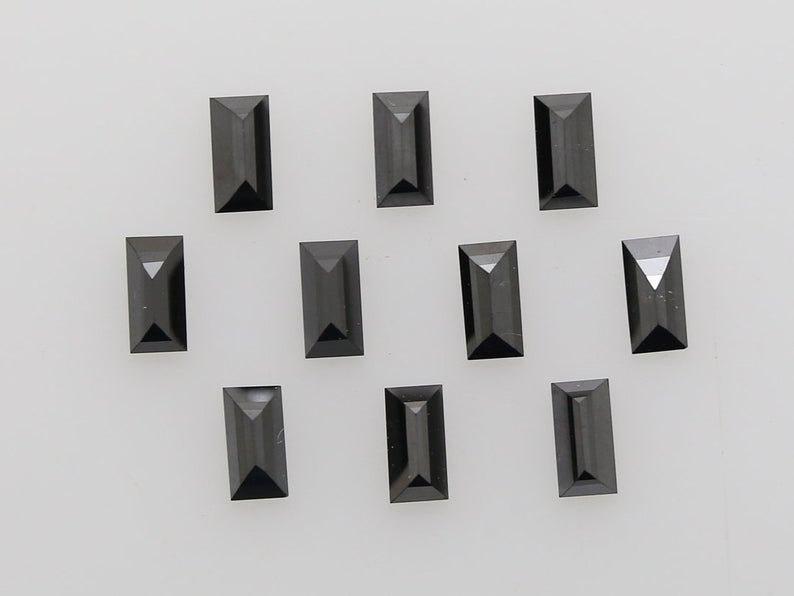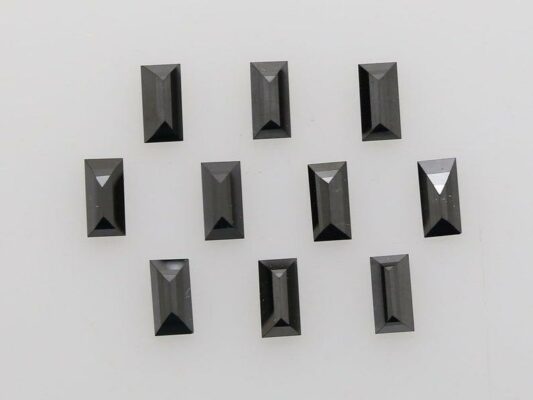 These black diamond baguettes are of AAA quality which means they are of fine quality without pots, knicks, and scratches seen through a naked eye on the black diamond surface. Hence they are available in opaque jet black clarity. The surface is shinier which helps light to sparkle and black diamonds are the hardest substance on the earth.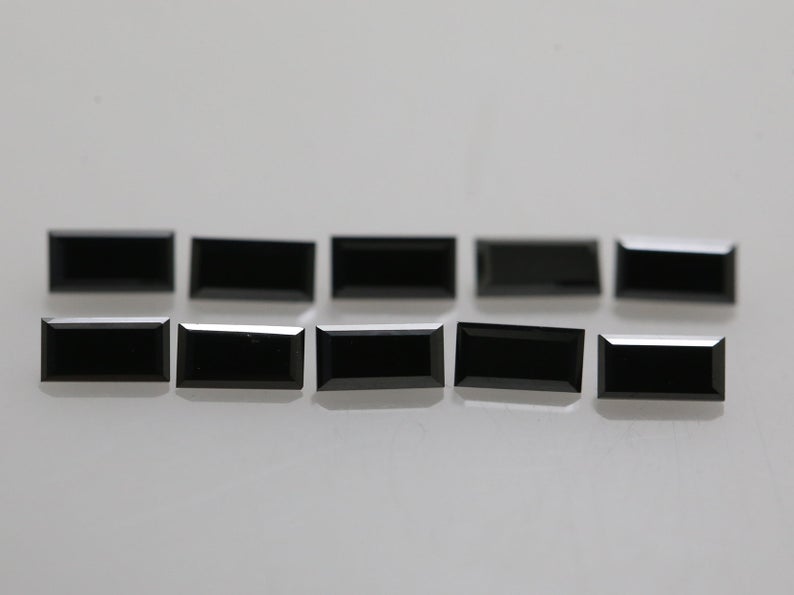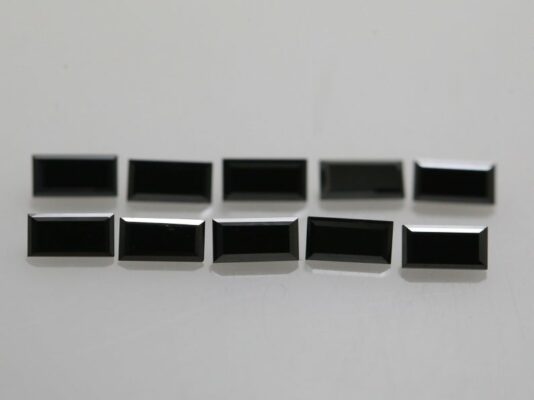 If you want to know more in detail about black diamonds then you can refer to the blog link below. You will know more in detail about the shapes and history of black diamonds in deep.
What are Black Diamonds?
Features of black diamond baguettes
You will get these black diamond baguettes in multiple sizes, which we generally keep in our stock and according to its demand. So if you need such black diamonds to use on your latest jewelry collection as a side stone then you must definitely choose from this amazing lot. The available sizes are as written below.
3 x 1.50 mm
4 x 2 mm
5 x 2.50 mm
you can get them in a lot of 1 to 5 carats in superb AAA quality. The jet black color black diamond baguettes are in an elongated shape with a long rectangle table and a back with step facets pointed at the edge. For more additional information regarding the black diamond baguette, you are free to ask us over chat or email.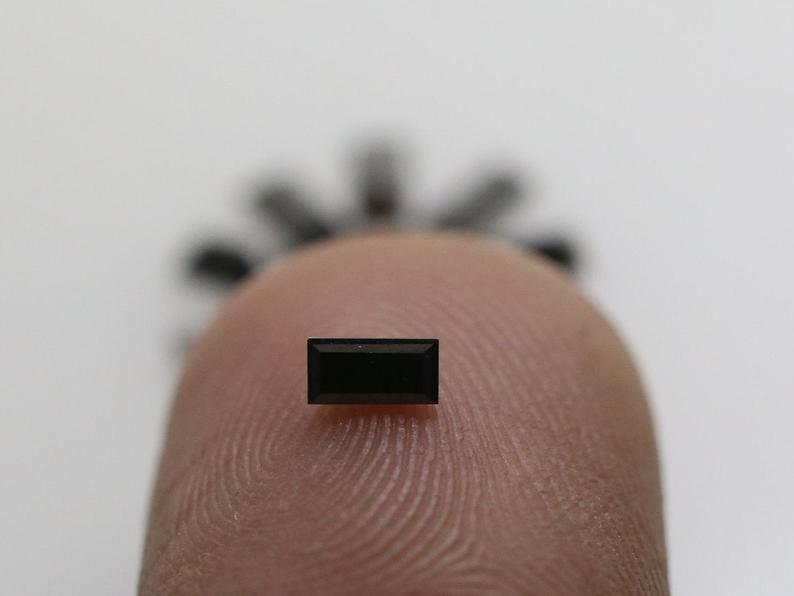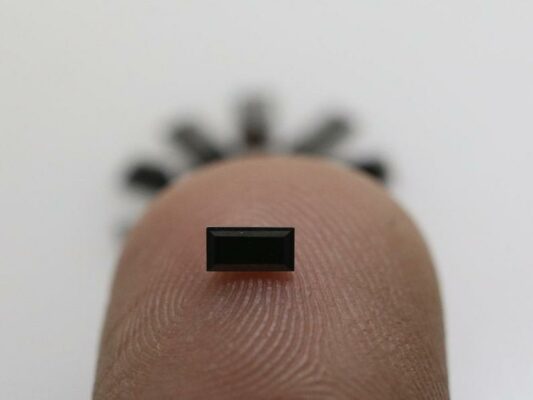 Jogi Gems are leading suppliers of black diamond baguettes and can offer you at wholesale prices in superb AAA topmost quality. We can make custom pieces too if you want like a tapered or smaller black diamond baguette. Just let us know via email or chat and we are here to help you with it.
You can pair it with a black diamond ring or either a salt and pepper diamond ring.