Introducing the exotic Black Diamond Hexagon
Black Diamond Hexagon is something that is a classic piece and owned by rare. This black diamond gem is of AAA quality which is the best quality to get in diamonds. 
Like other varieties of exotic color diamonds, black diamonds, are incredibly rare. If you are familiar with the prices of these diamonds, you may be surprised to learn that black diamonds are significantly rarer than colorless diamonds. Black diamonds are also much less expensive than colorless diamonds.
Here's why choosing a jet-black diamond is a blessing in this era.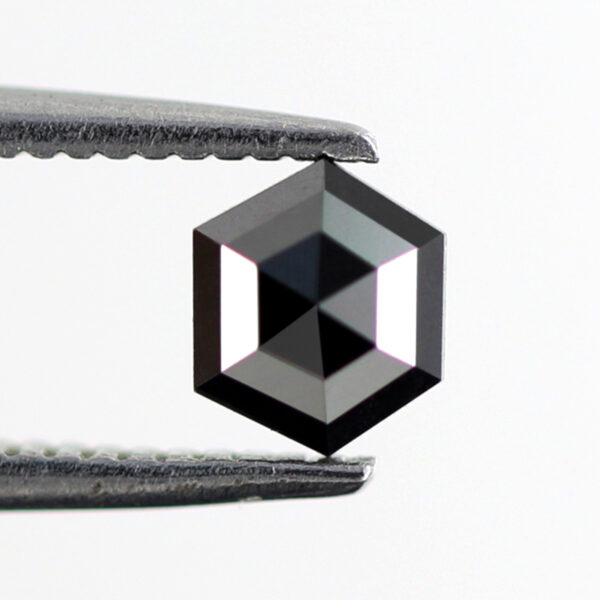 What exactly is a
hexagon black diamond
?
A diamond with 6 sides that is step-faceted like an Asscher-cut diamond and produces more fire than beauty is called a hexagonal diamond. 
Diamonds sliced into hexagons might be symmetrical or have a longer axis than their width. Table sizes vary, but the majority have a pointed culet and a stepped Pavilion.
Diamonds with hexagonal shapes also have great size and display. Many of the available diamonds are of inferior quality, often bordering on industrial grade, and have numerous inclusions in a grey or brown color.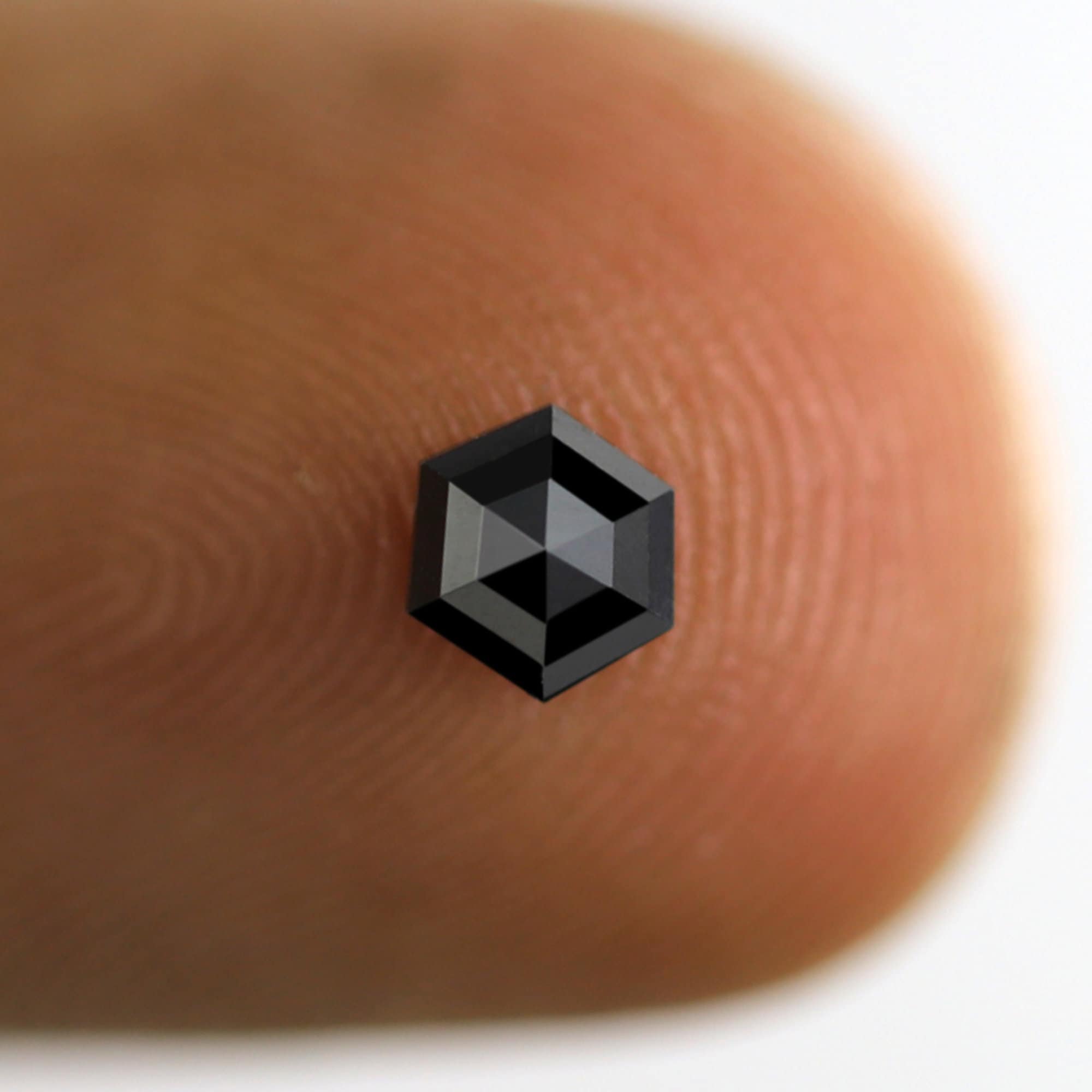 The cut and setting of the Hexagon diamond 
Diamond rings with hexagonal cuts are exceptional in jewelry collections.
Making a solitaire or diamond shoulder engagement ring should be feasible using a customized design and additional step-cut diamonds.
The most traditional setting is still the entire bezel. The outline of a diamond is enhanced by the solid bezel setting, which follows the form. 
There is a chance that using 6 claw basket settings will make the hexagon appear more rounded.
If you want to gain detailed knowledge about black diamond hexagon then you can follow the link below.
Medium button
Our special
fancy black diamond
features.
This elegant black diamond hexagon gem is a perfect choice for organic diamond lovers. Here are all the reasons you should choose this. 
This beauty is

a

0.36 ct

natural hexagon diamond

that sparkles your band 

It has a beautiful opaque clarity making it look metallic 

The stone measures 5mm which is a perfect fit for all kinds of jewelry designing 

Lastly, the perfect

hexagon black diamond

is one of the most prominent designs among all diamond cuts.
Frequently Asked Questions (FAQs)
1- How to find the best quality diamonds?
To purchase the best quality diamonds look for AAA-certified diamonds. You can purchase loose black diamonds and black diamond engagement rings from www.jogigems.com at a feasible price. 
2- Do Black Diamonds Exist?
Since black diamonds share the same chemical makeup as conventional colorless diamonds, they are genuine diamonds. The quantity of inclusions, which is what gives black diamonds their color, is the primary distinction between colorless diamonds and black diamonds.
3- Best settings for natural hexagon diamonds.
Black diamonds can appear stunning when paired with other metals, such as rose gold and yellow gold. Both diamond engagement rings and other jewelry can look beautiful in these pairings.
To sum up 
A black diamond hexagon shape is a must-have diamond in your collection. You can shop this rarity at www.jogigems.com.