3 carat emerald cut black diamond
Add a gothic touch to your jewelry collection with our 3 carat emerald cut black diamond which has a shiny luster and symmetrical edges which you can set in the jewelry type you want. 3 carat is a bigger size than the black diamond, you can design a solitaire pendant with it or a huge solitaire black diamond engagement ring with an accent of sparkly white diamonds.
A black diamond ring with a 3-carat Black diamond in an emerald shape can be a great choice you can make to fill your website with some unique designs. Emerald cut black diamond engagement rings are popular nowadays because of their dark appeal which can suit any dress you are going to wear. Black color has always been a first and special choice for couples. With this big black diamond in an emerald shape, you can even design a men's wedding ring in a setting that will cherish manhood for life. Black diamonds have been everyone's favorite despite what gender you are.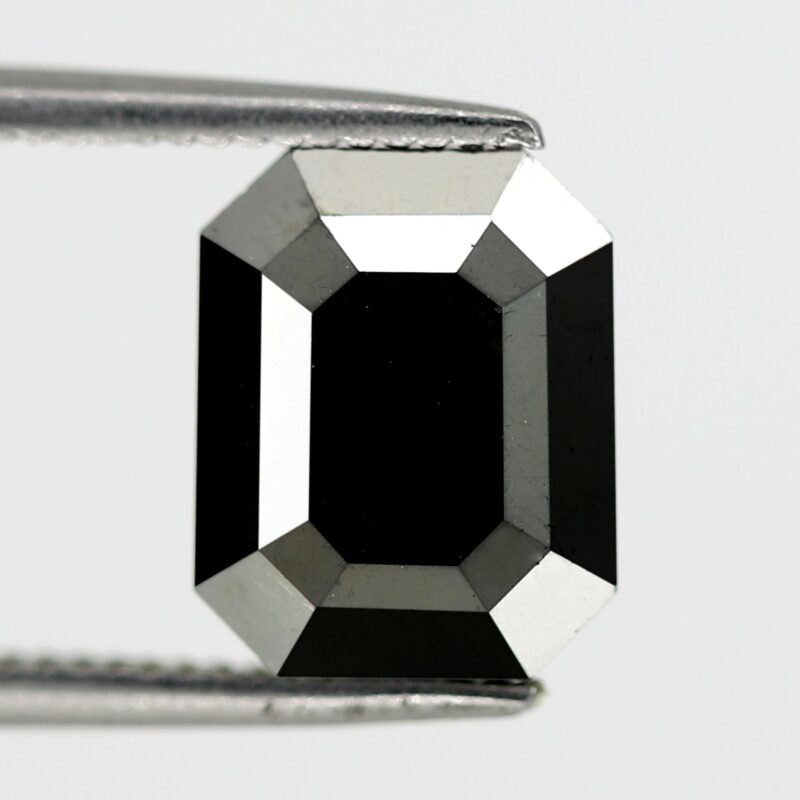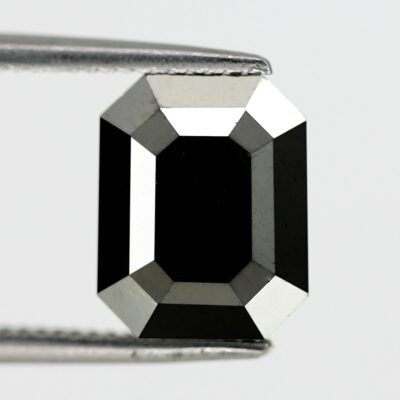 When we talk about black diamonds most people don't know about them but there is a lot of mysterious and important fact we should know while learning about black diamonds. Because black diamonds don't fall in characteristics like other fancy color diamonds. In fact, most black diamonds have to undergo some treatment to gain a jet black color which will gain shine and make them look gorgeous.
Want to know about the real meaning of black diamonds? Then you must check the link below and read the blog post where you will get complete details about black diamonds.
Black Diamond Meaning
Features of 3 carat emerald cut black diamond
Take a close look at this 3 carat emerald cut black diamond and you will find various reasons to own it.
This black diamond is of 3 carat which is huge and can be a great piece of investment.
The shape is a perfect emerald shape with a size of 9 x 7 mm, with an accurate table, spreads, and step-cut in facets.
This emerald cut black diamond is of AAA quality which is one of the best black diamonds.
The black diamond is natural but is treated to get a jet black color and shiny luster.
If you are a jeweler then you can design emerald-cut engagement rings, pendants, or bracelets with this beautiful diamond.
Custom cut black diamond.
We provide special service to our jeweler friends who are working on the other side of the world fulfilling the wishes of their customers and trying to keep a constant smile on their faces always. If you are looking for any custom cut or piece of a black diamond then you are free to contact us anytime. Jogi Gems have a team of skilled diamond cutters and polishers who can cut the black diamond as per your want. You can just take your time and write your requirement over email or website chat so that our customer service representative will reach out to you in the meantime and can stay in touch with you throughout the whole process.
But if you want to continue with this emerald cut black diamond then you can start designing your jewelry and take this from our website now at wholesale price.