Heart black diamond
Are you looking for a heart shape diamond to create lovely engagement ring then you can go with this heart black diamond. Heart shape symbolizes love and care till eternity. But a black heart represents a heart that has been through a lot and is ready to heal or self love. So if you are someone who wants to show self love then you must choose a black diamond in heart shape definitely.
Most of the people are crazy behind the heart cut diamond but cannot afford it in white color due to its high prices but now you can get those at cheap price if you choose the heart shape diamond in black color. Yes price of black diamonds is comparatively less than white diamonds due to its opaque features. Black diamonds are now popular not because they are cheap but they are popular because of its color and you can use it in your rose gold jewelry collection.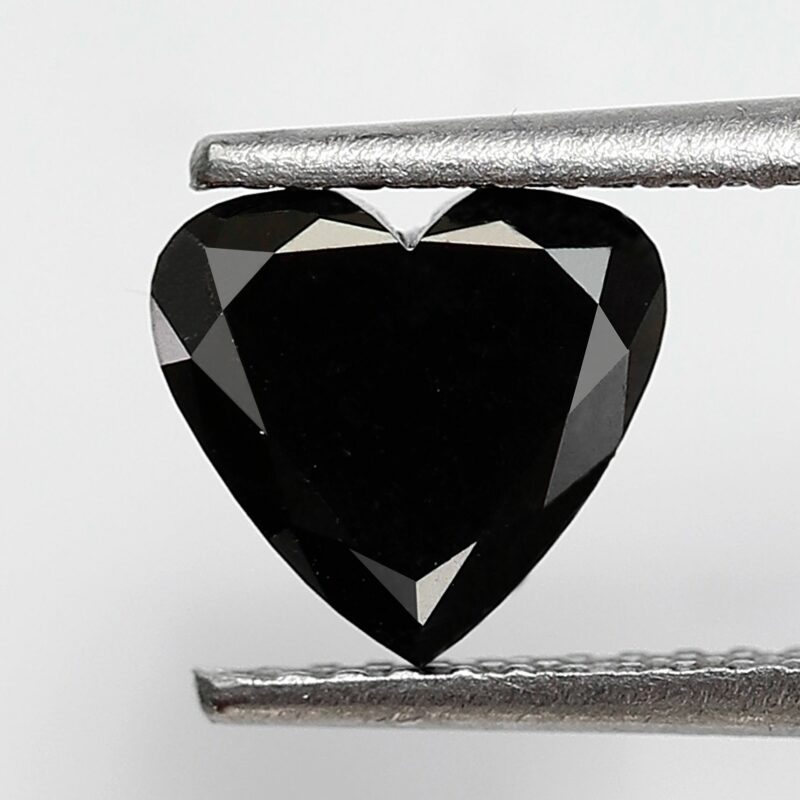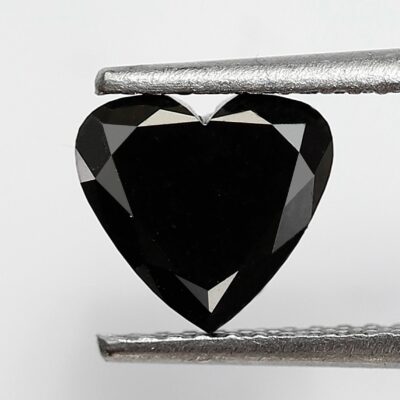 Many celebs are wearing black diamonds in their jewelry, Don't forget about the Katy Perry's heart shape black diamond ring she wore years back on the red carpet. And not only her many celebrities are choosing black diamonds to rock red carpet designed by favorite jewelers. If you want to read more in detail about celebrity black diamond jewelry then you can check with the blog link below.
Celebrity Black Diamond Jewelry
Heart Black Diamond in Details
Before setting this gorgeous heart black diamond in jewelry you have to know its specifications first: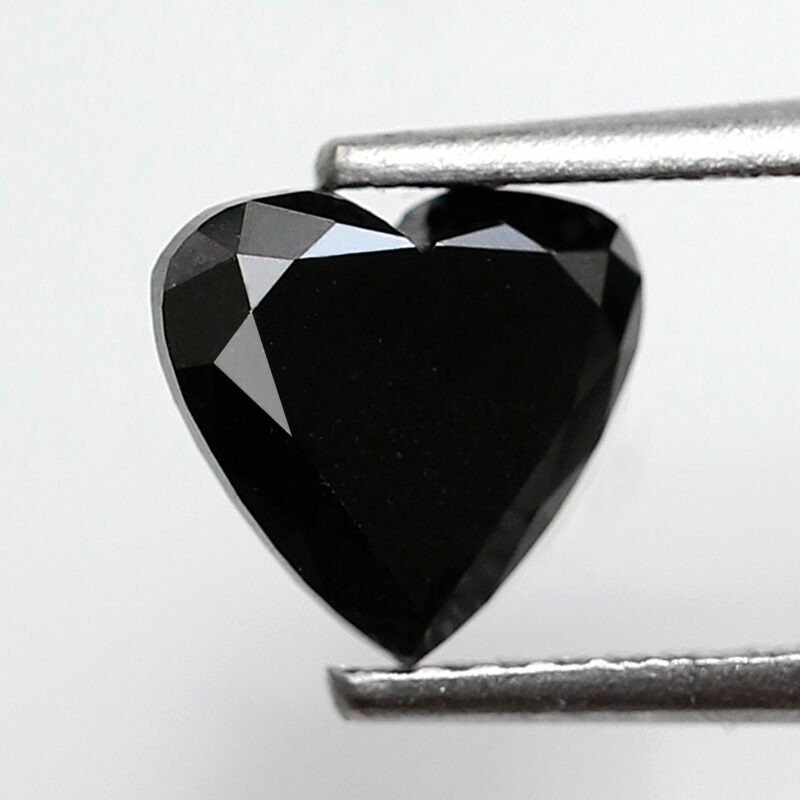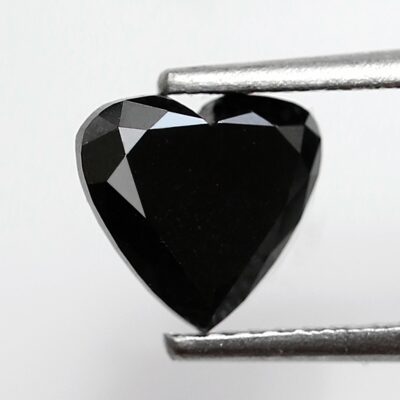 Weight of this heart shape black diamond is 1.38 Carat which is an exact solitaire shape.
It falls in AAA quality which is the top most quality in the black diamonds.
Size of this black diamond is 7 mm
You can make Heart shape black diamond ring or pendant with this black diamond.
This black diamond is natural but its treated to get jet black color.
Its luster is shiny, which is opaque in clarity that promises to shine forever.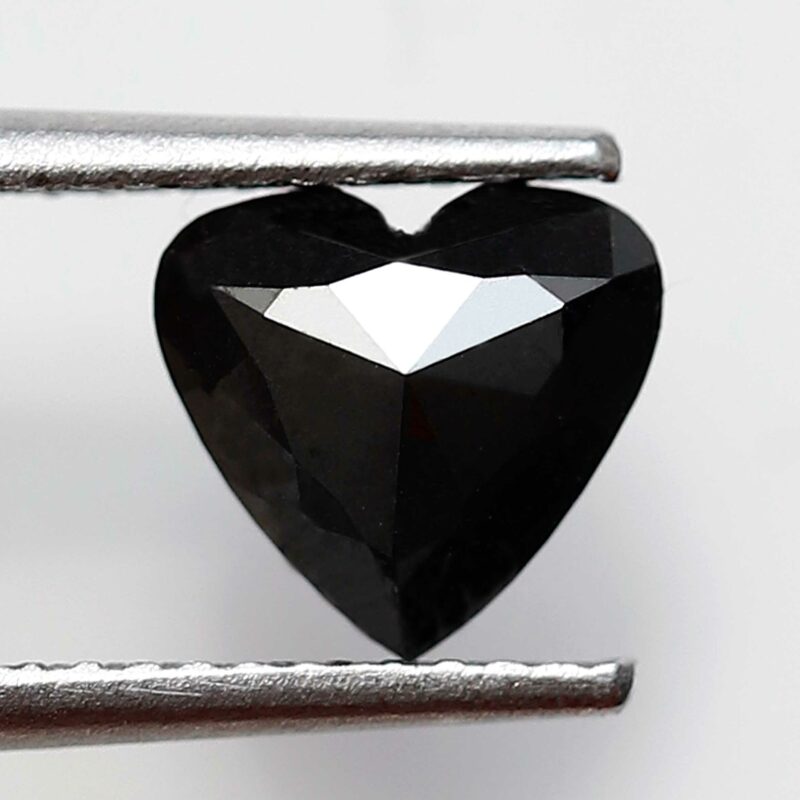 Custom Heart Black Diamonds
If you are looking for a custom shape heart black diamond then you can contact us anytime with the help of chat or email. As a leading supplier of black diamonds we can offer you black diamonds in different shape and sizes you want. Especially when you are looking for a custom shape heart black diamond you must message us anytime for it. We have a pool of experienced diamond engineers who can cut the black diamonds in the shape or size you want with the best AAA quality which everyone is looking for in black diamonds.
So don't wait just buy this gorgeous heart black diamond now and create gorgeous heart shape black diamond pendant and engagement ring with your creativity.