1 Carat black diamond
Get this 1 Carat Black Diamond from the leading wholesaler Jogi Gems to create antique and vintage black diamond engagement rings. Round brilliant cut black diamonds are best to make nontraditional engagement rings. If you are looking for an ideal size solitaire black diamond to designing your engagement ring, this 1.21-carat black diamond is ideal.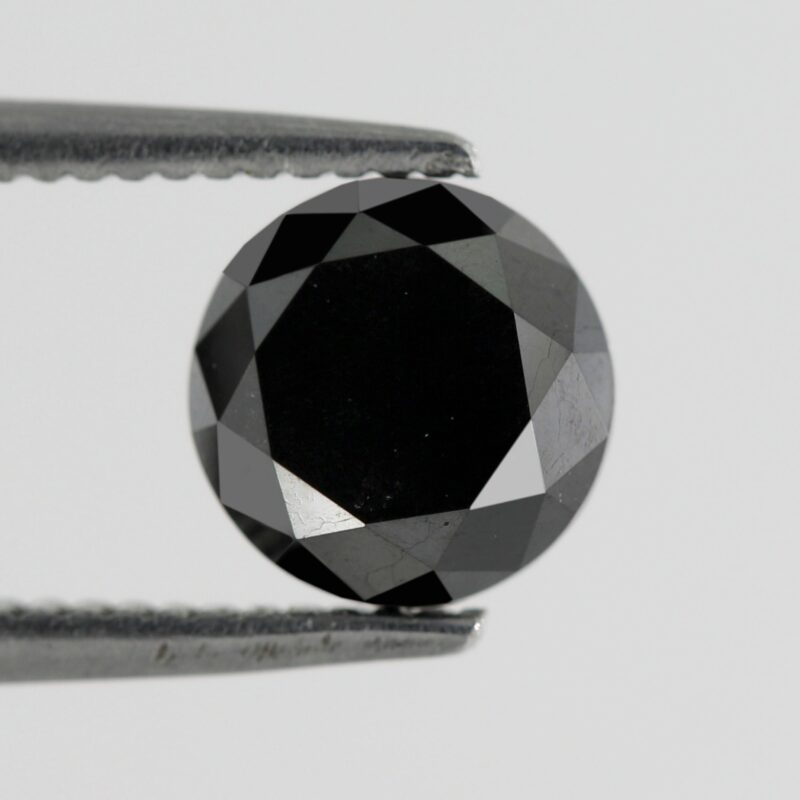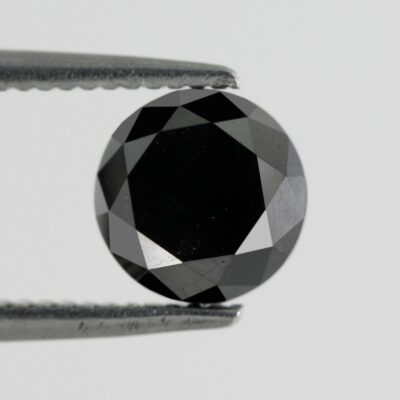 Round brilliant cut black diamond can be set with a halo of white diamonds to get a huge solitaire halo engagement ring look. You can also set this black diamond in a round brilliant cut shape pendant in 14K rose gold or yellow gold. 1 Carat black diamond is a suitable size for a solitaire engagement ring. So if you prefer to buy a black diamond in a round shape, you can purchase this from Jogi Gems at wholesale price.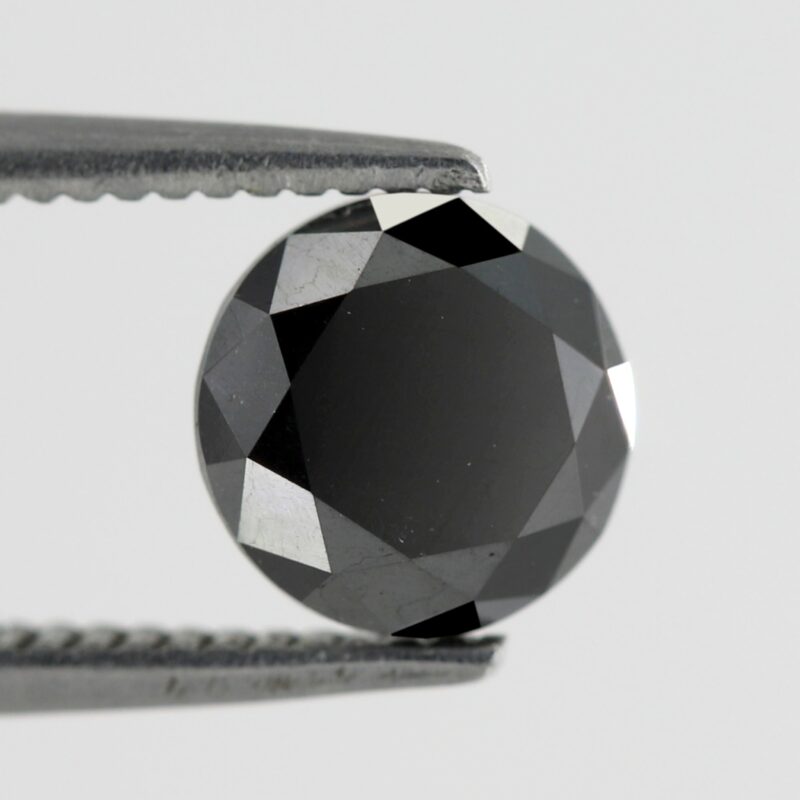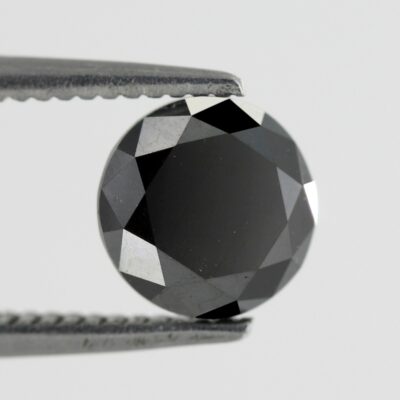 Generally, people choose a white diamond over a black diamond to get a traditional look, But if you want to try something out of the context then you can try with our 1 Carat black diamond in the round brilliant cut. Want to know the difference between a black diamond and a white diamond, and why choose a black diamond over a white diamond then you must check with our blog link below.
Difference between white diamond and black diamond
Details of 1 Carat Black Diamond
If you want to choose this 1 carat black diamond and want to set it in your jewelry piece you must go through its details first.
The total weight of this round brilliant cut black diamond is 1.21 carat.
It features the topmost AAA quality which doesn't have scratches or knicks over the surface.
The size of this round brilliant cut black diamond is 6.4 mm X 6.4 mm X 4.6 mm.
You can create a gorgeous round brilliant cut solitaire engagement ring or a pendant.
The color of this black diamond is jet black with opaque clarity.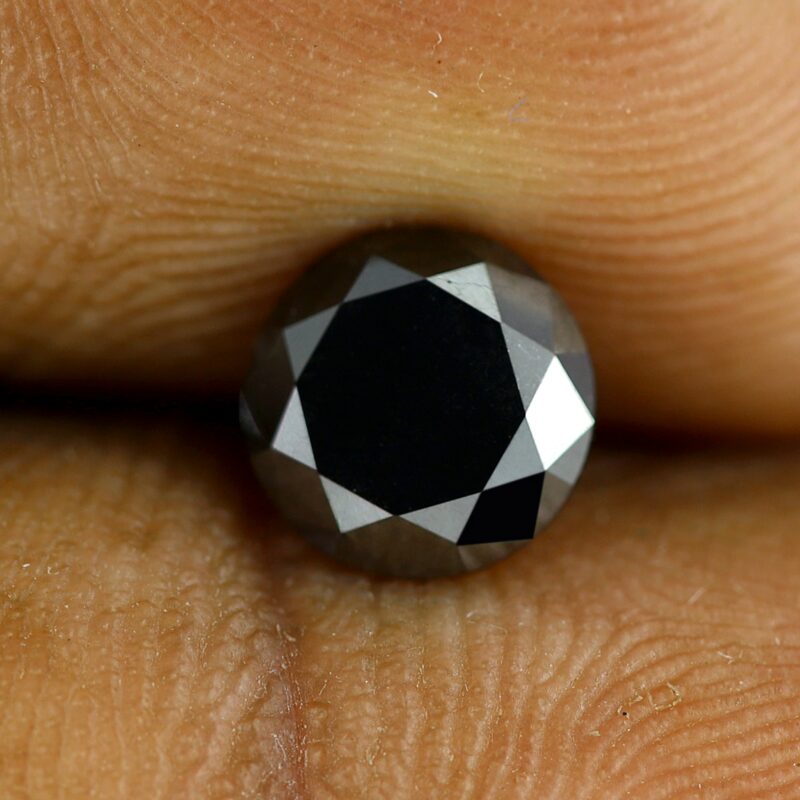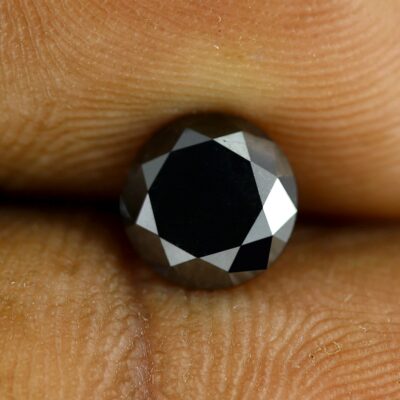 Custom black diamonds 
If you are looking for black diamonds in AAA quality in different shape which is not listed on our website then you are most welcome to ask over webchat or email here. As a leading wholesaler of black diamonds, we can offer you black diamonds in various shape and sizes you want, Jogi Gems have a pool of skilled diamond cutters who can cut black diamonds as per your request or size you want. So if you have any such request just hit the contact us page with your desired requirement and we will make it in the meantime you want without charging you a single penny for it.
But if you think this 1-carat black diamond is an ideal selection for you to design your nontraditional solitaire jewelry then you can take it over now as it is available.