Pear shape black diamond ring
One of the most trendy rings is here, this petite pear shape black diamond ring is beautifully crafted with 14K rose gold. Get an awesome look with this black diamond ring, whether you want to wear with your favorite black dress or match it with your rose gold black diamond earrings.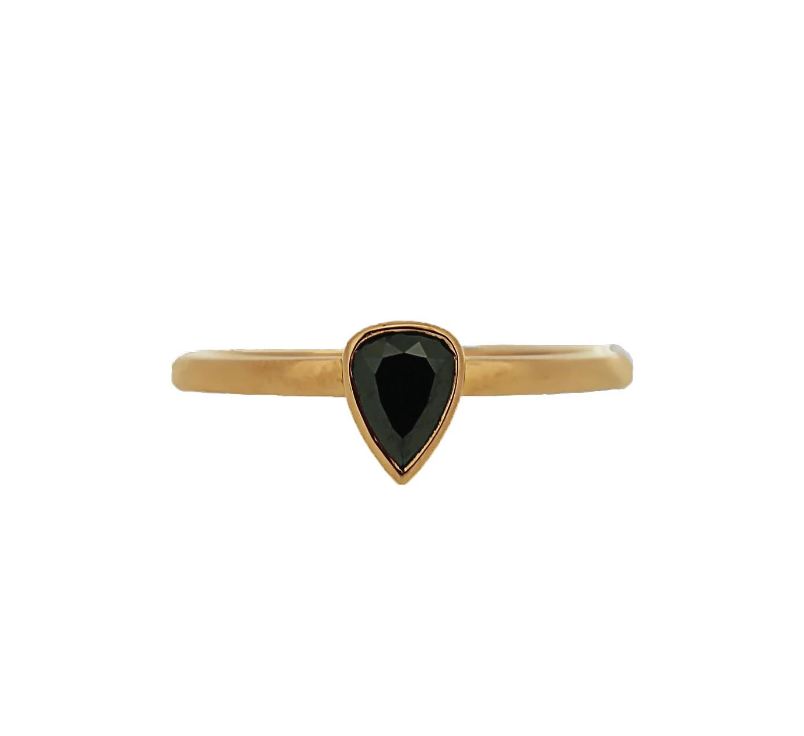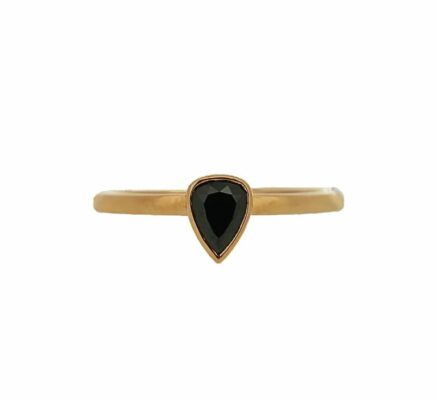 Pear shape diamond is often called a teardrop because of its shape, It is also called pear as it looks like a fruit. In fact, it is an oval shape that is cut pointed towards the end. In black diamond the pear shape has its own specialty, the black diamond pear shape looks gothic and most of the time it is used to design a gothic ring.
The pear shape is more elongated which covers most parts of your finger, so even if this black diamond ring looks petite it is enough to cover your finger as compared to other black diamond shapes.
The history of black diamonds and their shapes has always been a center of attraction to many people out there as very few know about the special features of these diamonds. So if you want to learn more in detail then you can check with the blog link below.
What are shapes of black diamonds
Description of pear shape black diamond ring
This black diamond ring is special in many aspects like the pear shape is one of the unique shapes in black diamonds due to its pointed end. The pear shape black diamond is 0.50 carat which is small but covers most parts of your ring finger.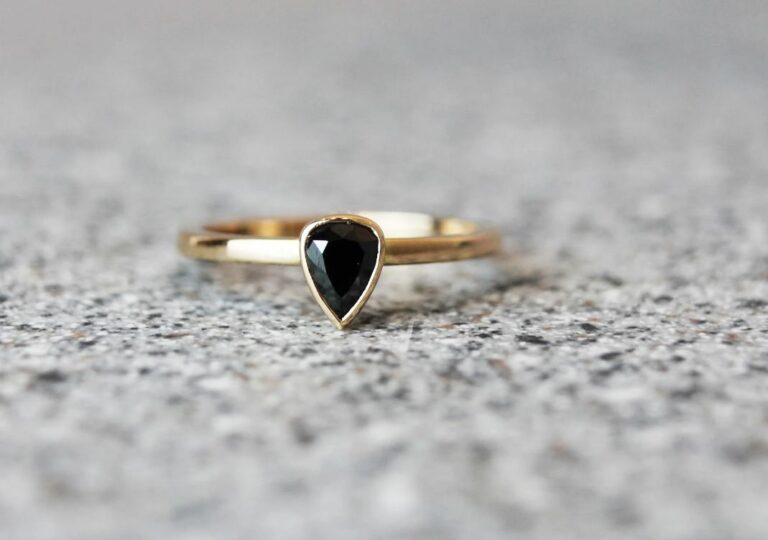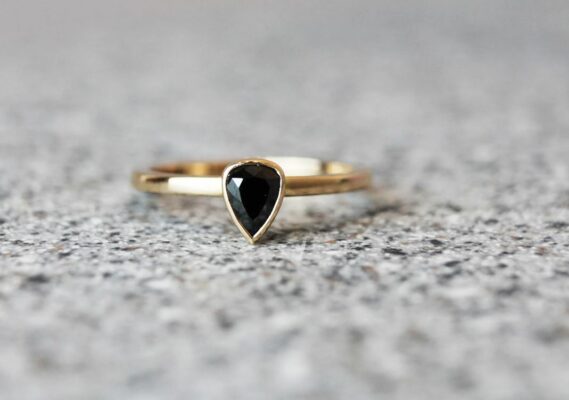 Jogi Gems promises to offer the best quality to its customers, hence we offer one of the topmost quality of black diamonds. This black diamond is of AAA quality which is set in a 14K rose gold. Rose gold is a trendy concept in the jewelry world. The black diamond and rose gold make one of the unique combinations due to their trend.
Therefore if you want to gift something unique to your loved ones then you can definitely choose this black diamond ring at the best ever price. Jogi Gems is a leading brand when it comes to making black diamond jewelry. We have a wide collection of black diamonds in different shapes and sizes.
If you want to make a black diamond ring or jewelry in a different design or shape then you are free to ask us over email or chat. Our customer care executive will get back to you as soon as possible and get the details to make your jewelry needs on time.
We have a pool of expert designers and jewelry makers who can design the ring of your choice. So with our expertise, Jogi Gems are able to deliver the diamond jewelry of your choice in the meantime. We ship worldwide and can deliver with shipping companies like DHL or FedEx.
When to gift this pear shape black diamond ring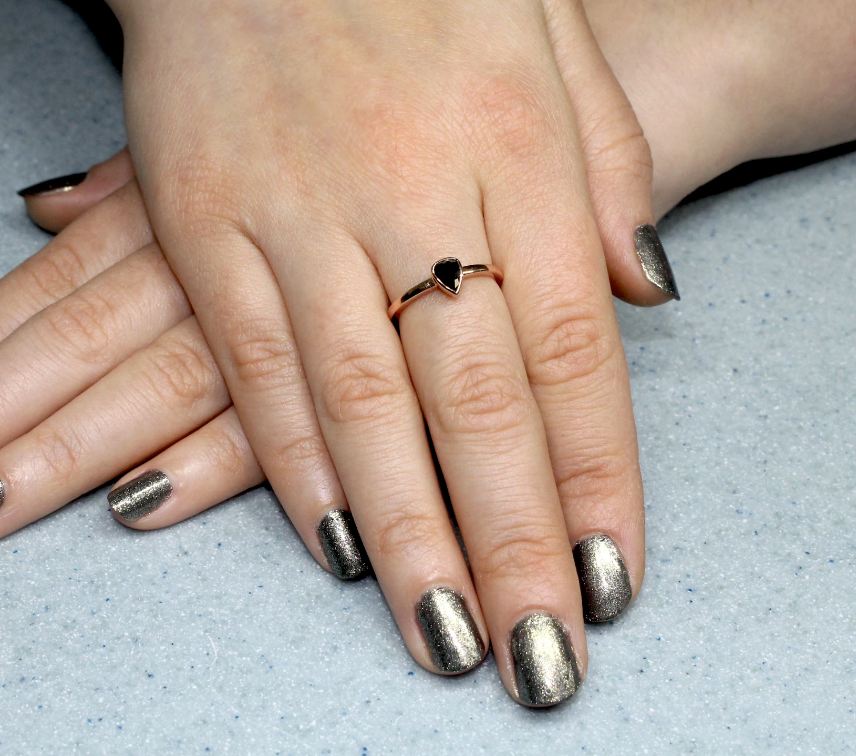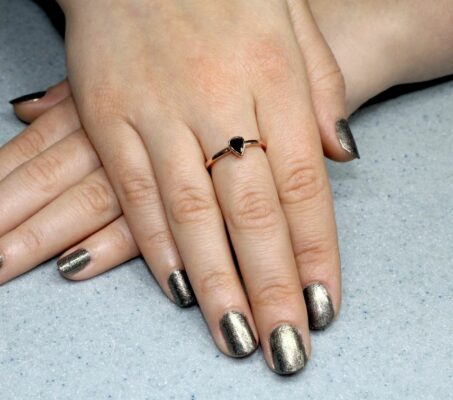 You can gift this unique ring at the time of special occasions like her birthday or propose on Christmas eve. The best time to gift this black diamond ring is on the time of Valentine's day or anniversary. If she is in love with black color or wants to own a black diamond ring then at this price you can gift one of the best diamond jewelry to one of the best people in your life.