Asscher cut black diamond
Want to make choose a black diamond ring in square or rectangle shape then you can go with this Asscher Cut Black diamond in AAA quality. Asscher cut diamond is one of the difficult diamonds to cut, also it is a great combination of cushion cut, emerald cut, and princess cut to shape. It is natural but treated which features a jet black color. Black lovers have a great opportunity to choose a black diamond which is one of its kind.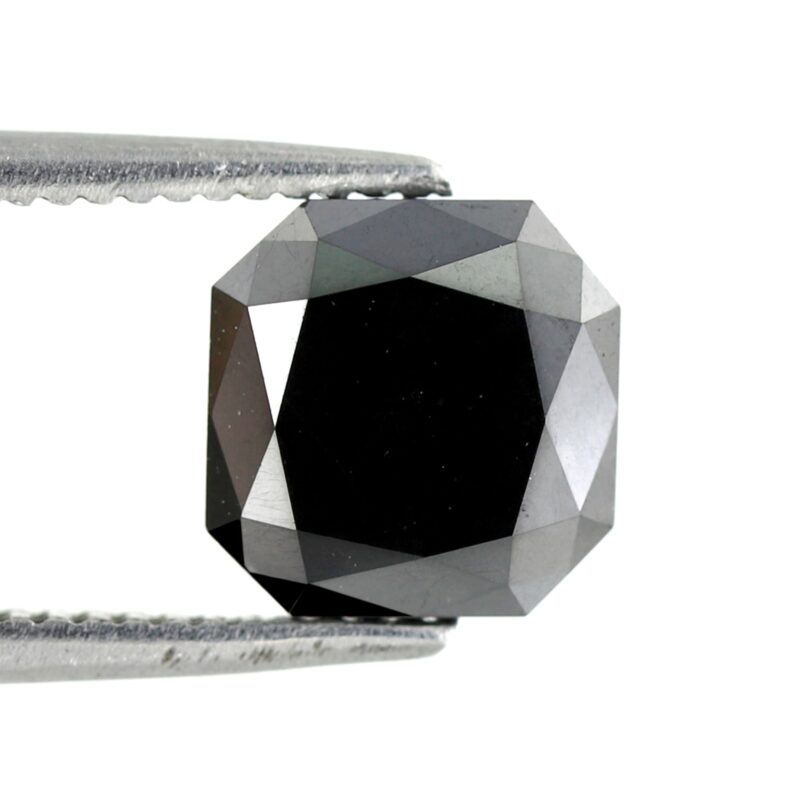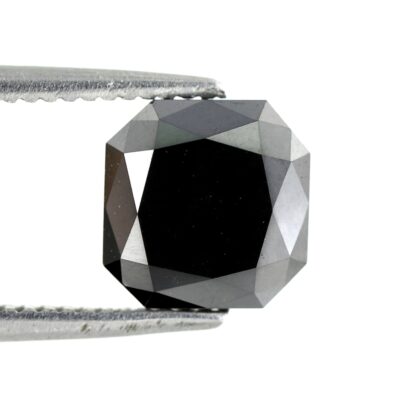 If you are a jeweler and want to make a black diamond engagement ring using this gorgeous black diamond in square or Asscher cut then you will make an apt decision. Most of the time Asscher cut diamonds are used to create vintage jewelry collections so if you have a great obsession with creating vintage-style engagement rings.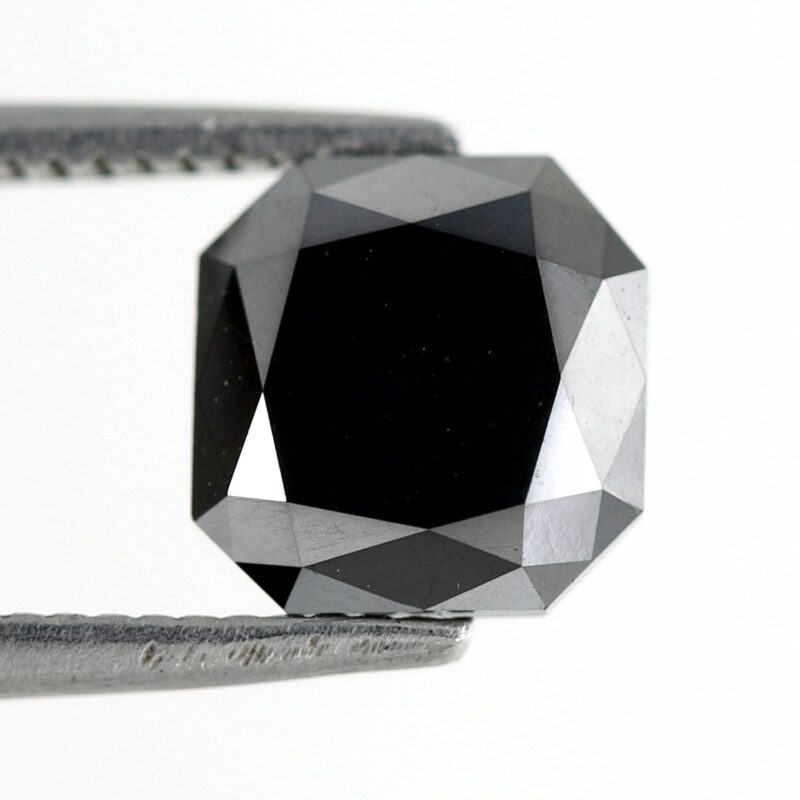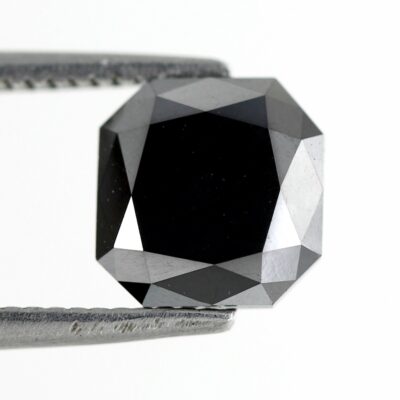 In black diamonds, different shapes have their own significance and Asscher cut black diamond looks so perfect though it doesn't have a shine like a brilliant-cut white Asscher cut diamond due to its opaque clarity features. So if you want to learn more about black diamond shapes then you can refer to the blog link below for detailed information.
What are black diamond shapes?
Details of Asscher cut black diamond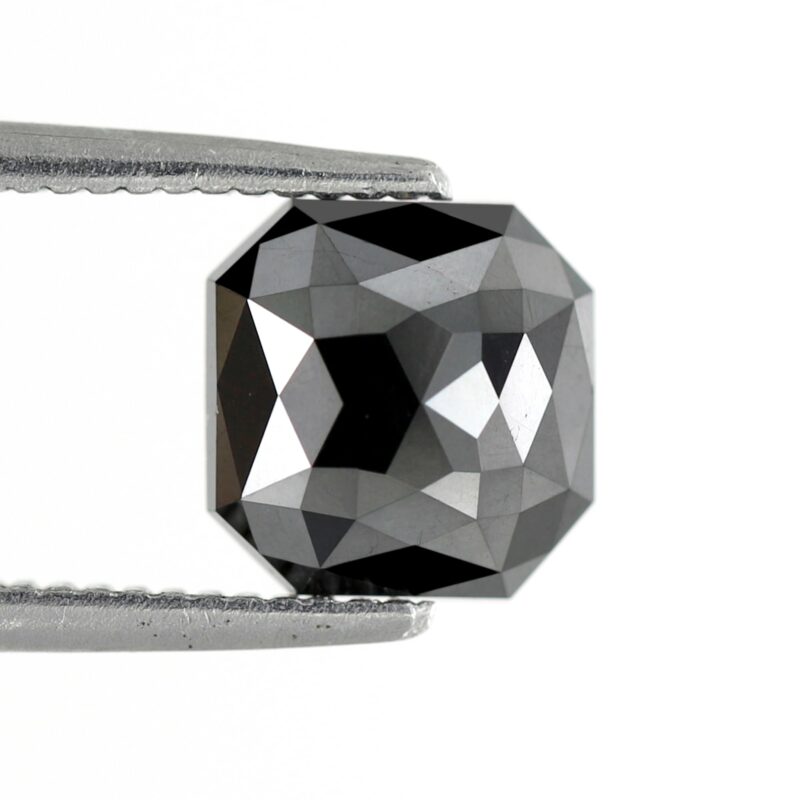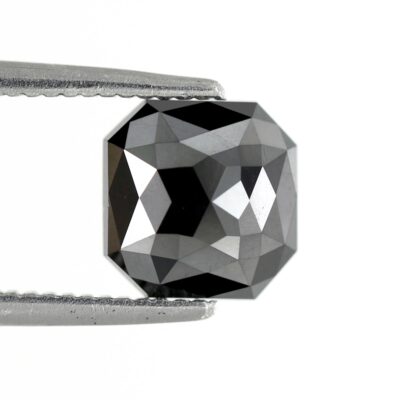 Before setting this Asscher cut black diamond into your engagement ring or jewelry you must know the details of this black diamond.
The total carat weight of this Asscher cut black diamond is 1.75 carats which is a solitaire shape.
It is square in shape with cut edges like emerald shape, size of this black diamond is 6.8 mm X 6.7 mm X 3.7 mm.
This black diamond comes with superb AAA quality which doesn't come with flaws or cracks on its surface.
It's a black diamond with opaque clarity in jet black color that shines great every time light touches its surface.
You can design Asscher cut black diamond ring or pendant with this gorgeous black diamond.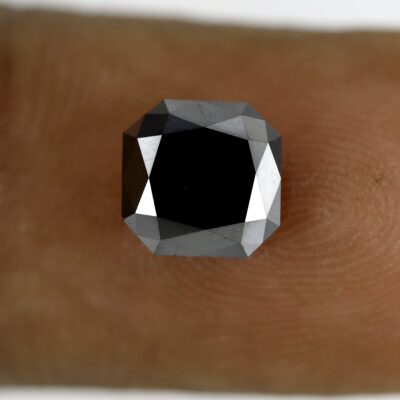 Customized black diamonds
Jogi Gems is well known for its quality black diamonds and we can do it with the help of our skilled artisans and diamond cutters who choose quality rough to cut black diamonds that our customers love to choose and use in their jewelry designs. So if you want an Asscher Cut Black Diamond bigger or smaller than this then you must reach out to us with an email or chat button. We will reach out to you ASAP and make the black diamond as per your need. Not only with Asscher cut black diamonds but with any black diamond, you want us to cut we can give it to you at wholesale prices. Whether you have a unique shape black diamond in your mind do let us know with its proper descriptions and we will cut it for you the way you want.
Although if you like this Asscher cut black diamond and want to try it with an extraordinary jewelry design that you have in mind then you can take it right away. It is available in stock and you can have it within weeks wherever in the world you reside, with our fastest shipping services.