2.23 Princess Cut Black Diamond 
Are you looking for a natural loose square-shaped diamond for your ring design? Then I must suggest that this beautiful princess cut black diamond of 2.23 carat is best for you. This natural princess cut black diamond comes in Jet black in color with superb AAA quality which determines one of the topmost qualities in black diamonds that give your jewelry the best with this black diamond. We are the leading manufacturer of black diamonds and black diamond jewelry. People also commonly identified this princess cut black diamond as square-shaped diamonds.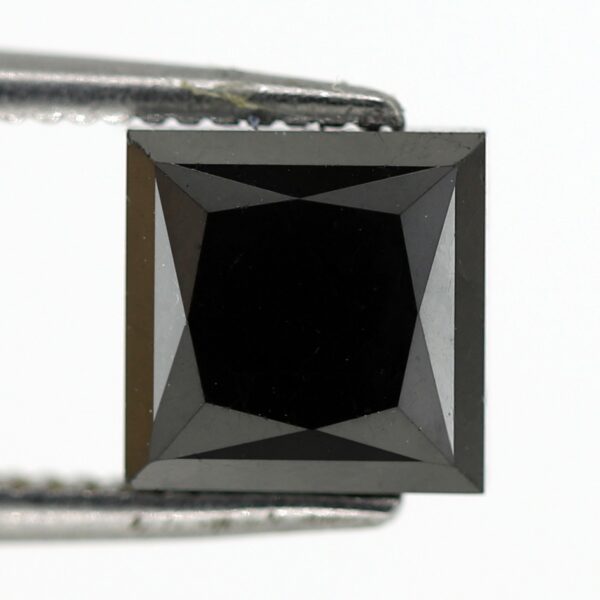 Nowadays black diamond is more in demand and is very much in trend because of their uniqueness. You can sit this natural loose princess cut black diamond of 2.23 carat in a solitaire ring. Princess cut diamonds are the most demanding diamond after the round brilliant cut because of their square shape.
2.23 Ct princess cut diamond is an ethically sourced loose black diamond that is ideal for making a modern design rose gold ring. It is a 100% ethically sourced and conflict-free natural diamond.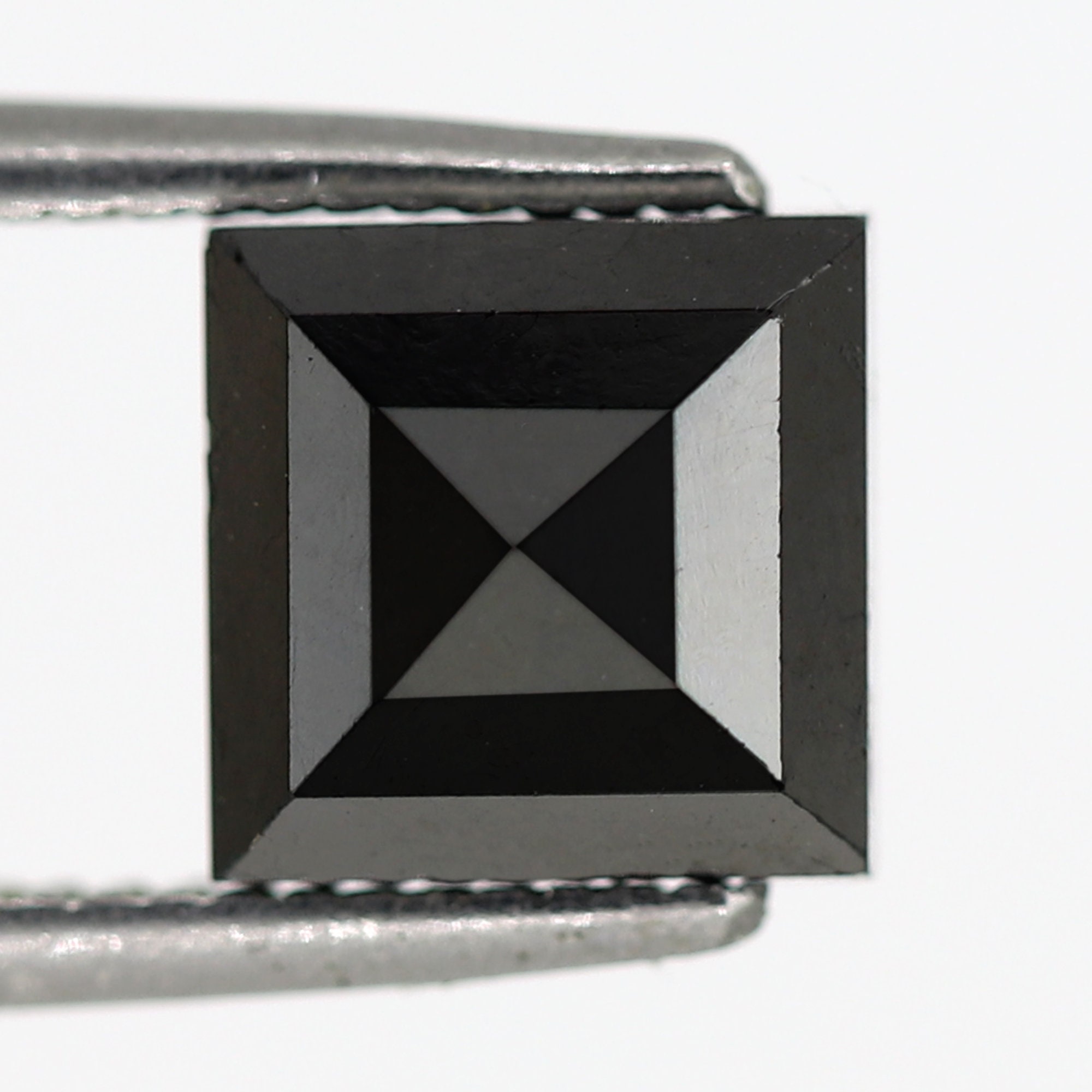 You can get our black diamonds in various shapes, sizes, and quality. If you want to learn more about black diamonds with their characteristic then you can check this given link below
Brief about black diamond shapes with its amazing details
Features of 2.23 ct princess cut black diamond
This natural loose princess cut black diamond weigh around 2.23 carat
This diamond features superb AAA quality
This diamond comes in jet black color with opaque clarity
The size of this princess-shaped black diamond is 6.5 mm X 6.5 mm X 4.8 mm
This diamond is perfect for a solitaire engagement ring, stud earring for men, or a pendant
The shape of this 2.23-carat princess shaped black diamond is a perfect square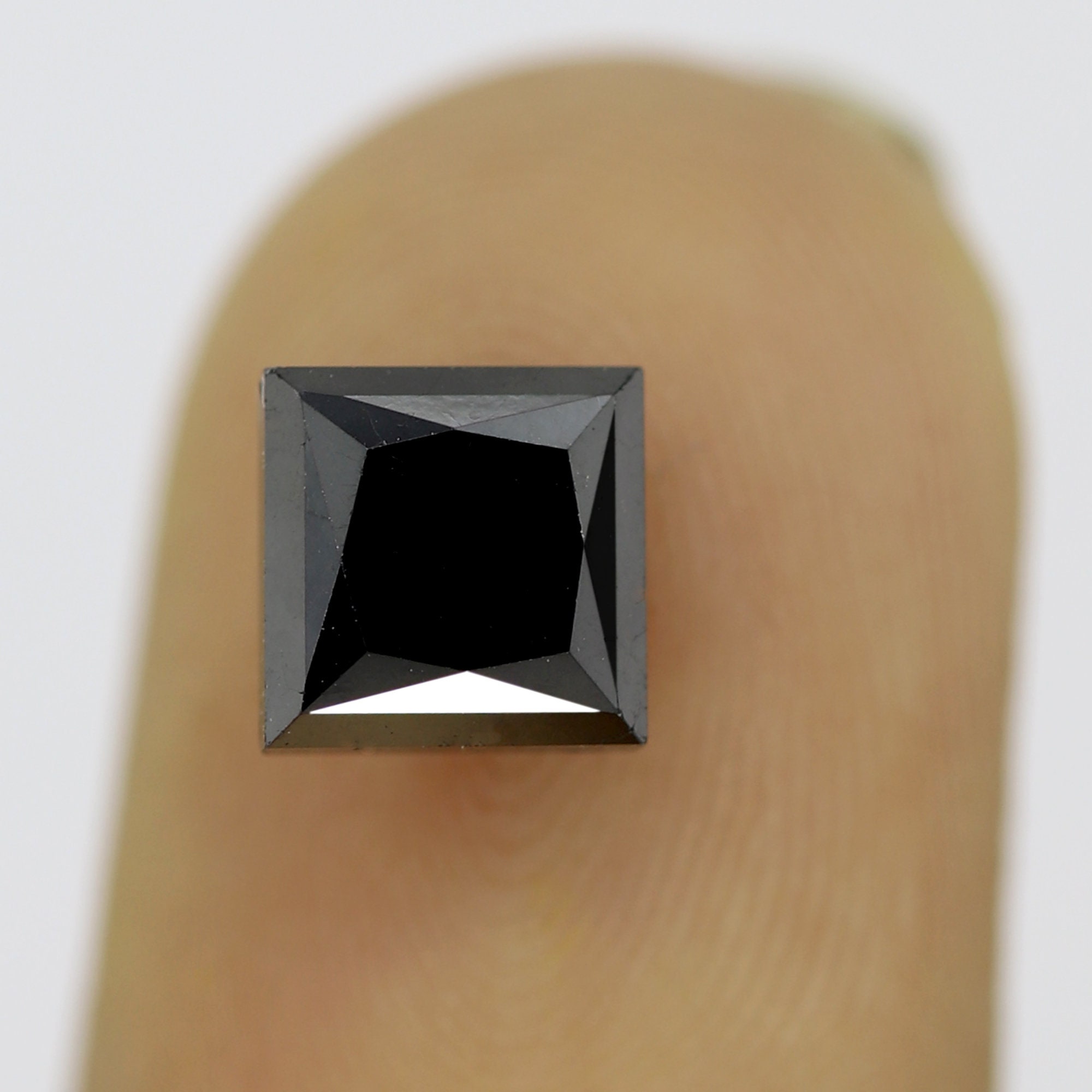 Here, we also sell natural diamonds, raw diamonds, uncut diamonds, rough diamonds, and natural uncut rough diamonds, which can be used for making diamonds necklace, bracelets, earrings, and customized jewelry. This diamond originates from Africa and is conflict-free.
Customization and Delivery
If you want a different shape or different cutting style in princess cut black diamond then we can make it happen for you. We offer customization service to our customers as we understand their needs very well. Hence if you want a princess cut black diamond in different shapes, sizes, or qualities then you can drop a mail with your desired requirement and we will fulfill it in the meantime as we understand the deadline of our customers very well.
Jogi Gems is a leading manufacturer of black diamonds and can offer the best-customized service at wholesale prices with supreme quality. Our motive is to supply an authentic and wide range of high-quality natural diamonds at unmatched prices. We also provide wholesale terms for all our products. So, please send us your conversation with your requirements.