Black Diamond Marquise 4.50 Carats
Big girls love big diamonds and hence you can start thinking of purchasing this gorgeous 4.50 carats black diamond marquise shape at the best price online. Marquise shape is dire in all of the other fancy diamond shapes we know so far, but in black diamonds, it looks gorgeous and evilest of all due to its shiny jet black output it reflects when the light touches its surface. You can choose the marquise shape for several reasons one of the best points to choose this diamond shape is because of its elongated characteristics.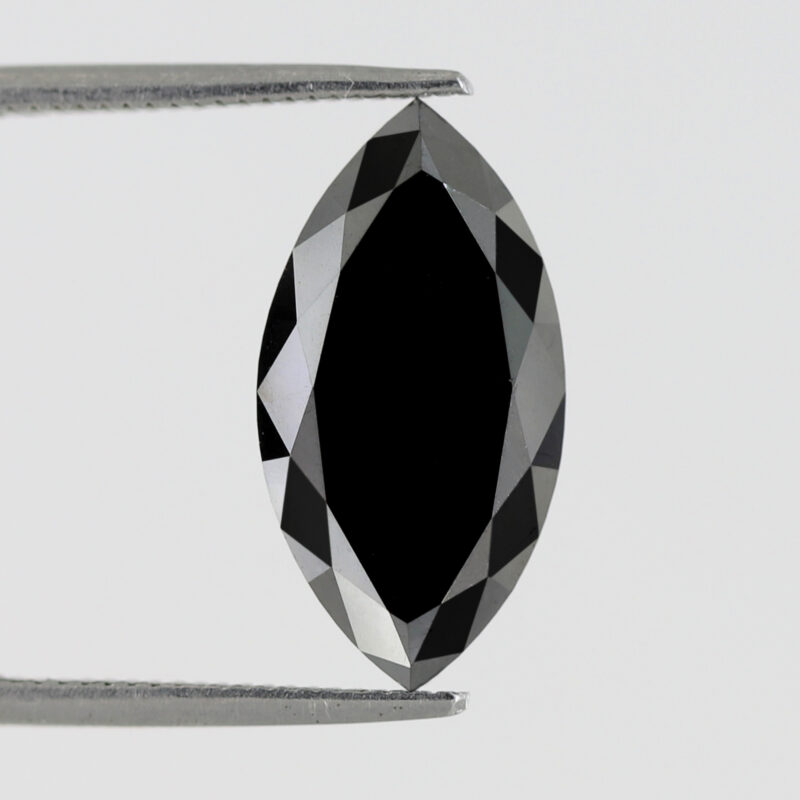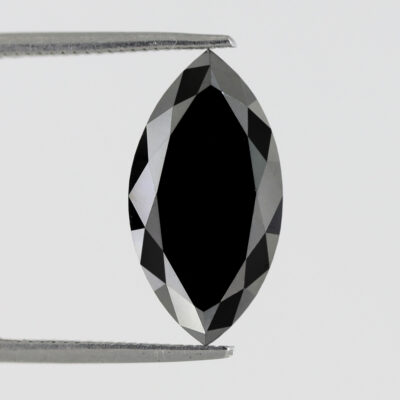 But buying a fancy shape clear white diamond with more carats is going to cost a lot than you can imagine, but having a black diamond can make your dream come true of owning a big rock on your fingers. Also, black diamonds have their own unique facts that make them very special to own and have. Apart from its black color and shiny gestures which every black lover loves they hold history for centuries. It is believed to be one of the hardest materials on the earth with a hardness of 10 on the MOHS scale. So wearing a black diamond ring will make it last longer and forever, get this gorgeous 4.50-carat black diamond in Marquise shape is going to be the best decision you'll ever make.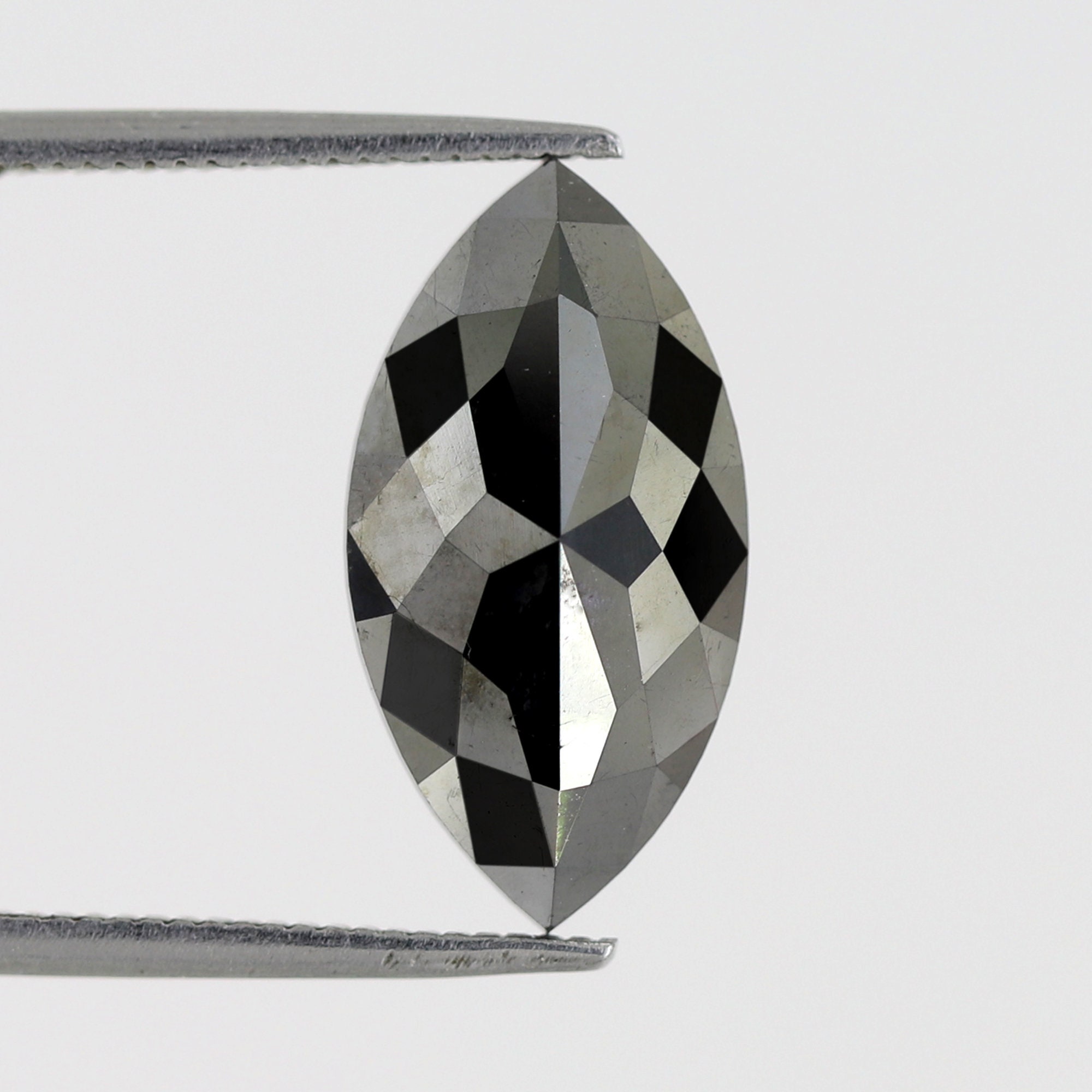 If you want to read more in detail about black diamonds then you can check the blog link below.
History of Black Diamonds
Features of Black Diamond Marquise Shape
Before designing a black diamond marquise shape ring or jewelry you must know its specifications which will help you create an accurate design before purchasing it here online.
This black diamond weighs 4.50 carats making it a bigger black diamond that will shine bright and huge on your finger or pendant.
The size of this black diamond is 16.3 x 8.5 x 4.3 mm making it a perfect marquise shape with pointed ends.
You will get this black diamond marquise shape in AAA quality which is the highest quality of the black diamond.
It is a natural but treated black diamond featuring a jet black shiny luster, making it a must-buy black diamond for black lovers.
Why Buy Black Diamond Marquise Shape
You can get this huge black diamond marquise shape at an unbeatable price from Jogi Gems to create a huge black diamond ring that will catch the attention of many whenever you will wear this black diamond ring. Marquise shape is a perfect feminine diamond, it falls in the fancy shape category with elongated sides and looks like a navette, hence it is also known as a navette shape diamond. It reflects a strong meaning of staying bold and sailing the boat of life together till the end. So it is a perfect black diamond to create jewelry with a great meaning behind the diamond.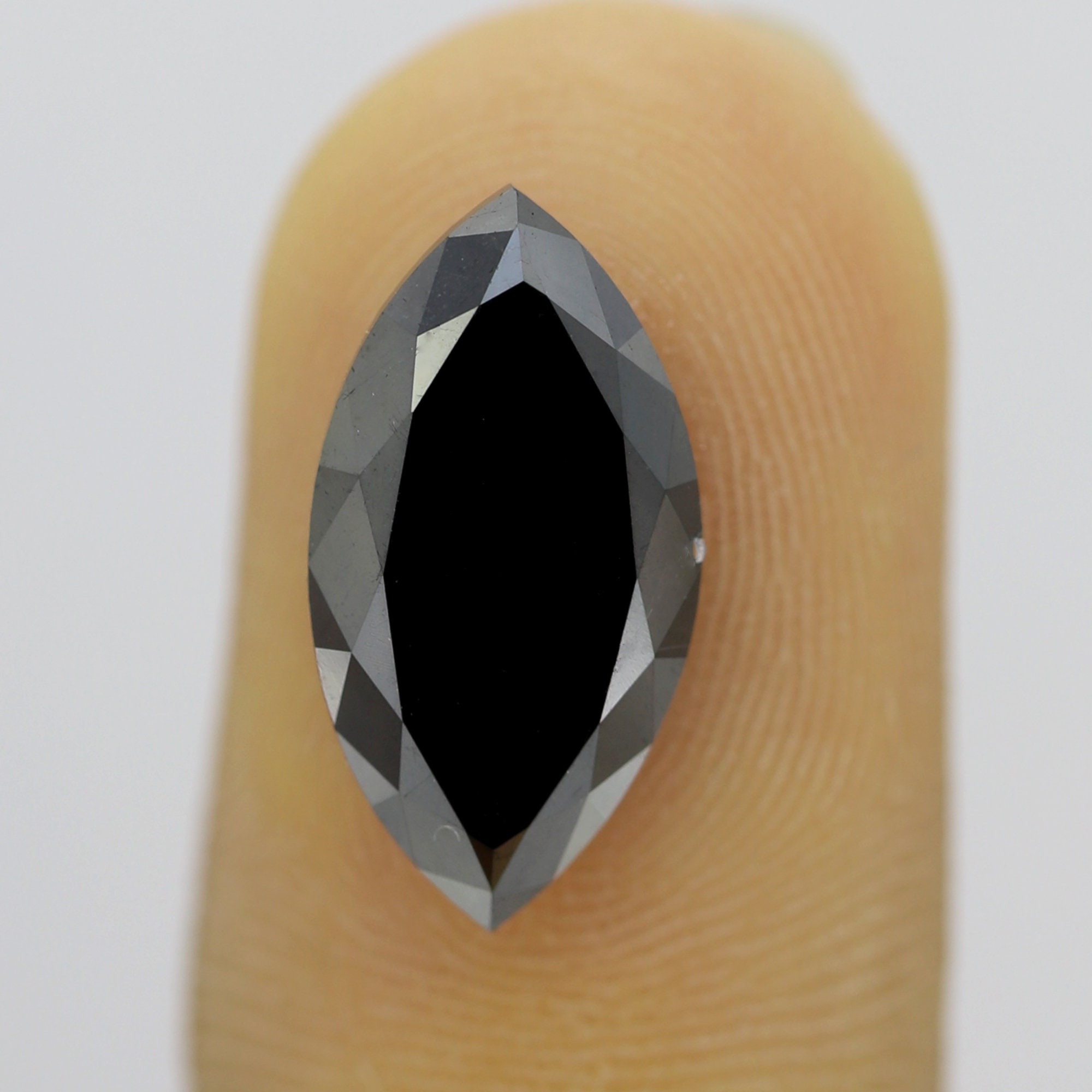 Black diamonds signify boldness and strength with their color and hardness making them perfect to wear and shine bright with their trapped sparkle. The color black is trending and the craze for the black color is never-ending. So if you are looking for a black diamond in marquise shape which is big enough then you can go with this black diamond marquise shape and try out jewelry that will last forever with you and reminds you to stay strong forever and shine in grace.