1 carat princess cut black diamond
If are you looking for a diamond to designing your square shape ring then this 1-carat princess cut black diamond is accurate for you! With this diamond, you can complete your needs to make jewelry in box shape black diamond.
You will get this princess cut black diamond in jet black color and AAA quality which is the perfect shape and quality that fits your jewelry needs. We are a leading brand in black diamonds and cut our black diamonds on our own remembering the exact want of our clients.
Princess cut with its name is famous worldwide most women and men seek it. After round brilliant cut shape princess cut in diamonds have a great demand. Princess cut shape comes from the step cut family, just like emerald cut and Asscher cut to shape.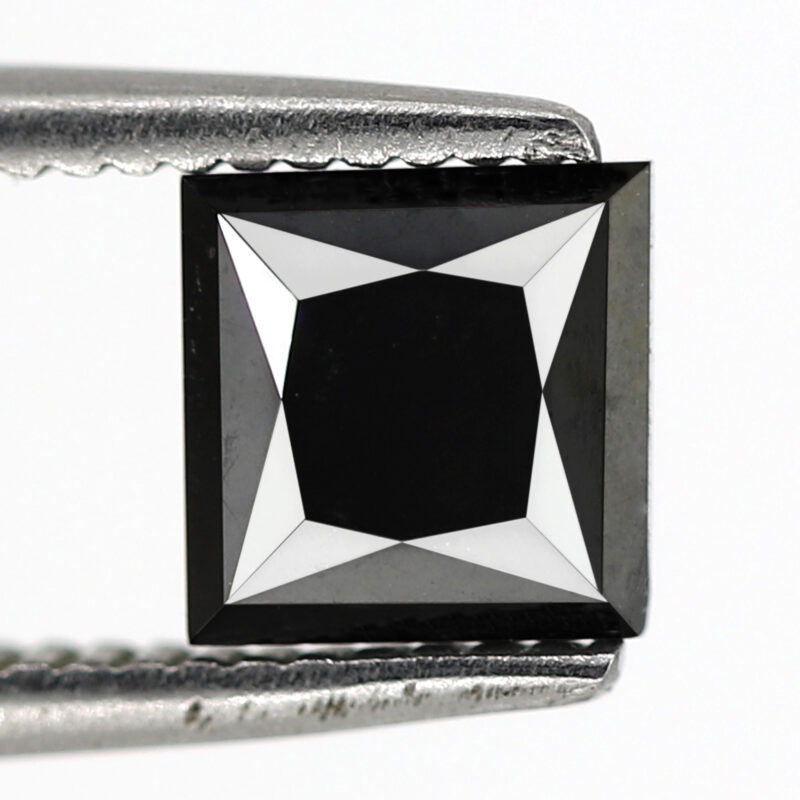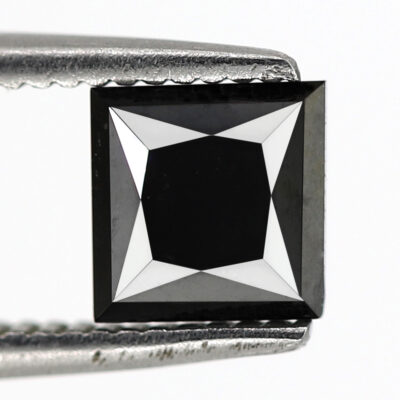 The edges of this 1-carat princess-cut black diamond are sharper and pointed in each corner so you can set it well in the ring without hassle. If you are more into making inverted rings then this princess cut black diamond will be perfect as the back portion looks like a triangle dome.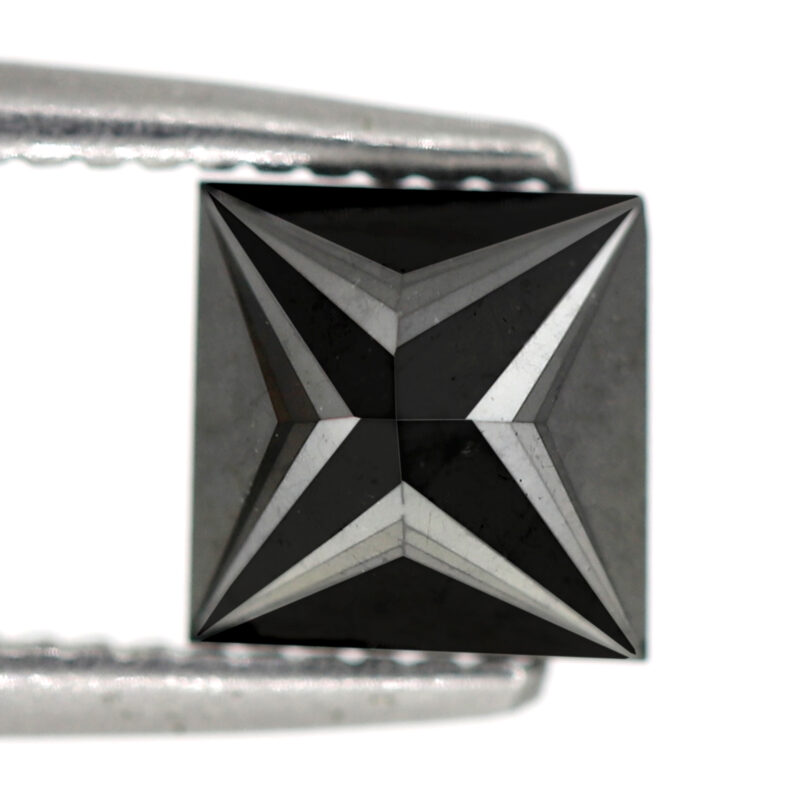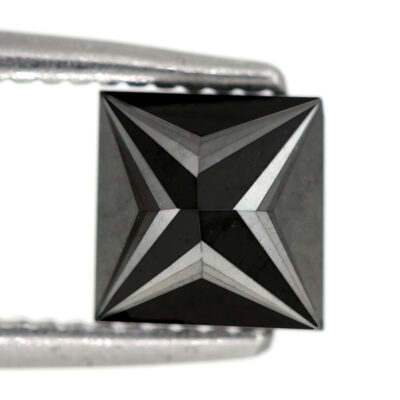 For various reasons black diamonds have been in limelight for the past decades, popular jewelers in California and New York City started using black diamonds for famous celebs in the area. You can get black diamonds in various shapes and sizes, each shape has different characteristics from its counterparts, hence if you want to know more in detail about the shapes of black diamonds then you can find it in the link below.
What are black diamond shapes? Find amazing details here
Features of 1 carat princess cut black diamond
This princess cut black diamond weighs around 1.05 carats
It features one of the topmost AAA-quality in black diamond
The shape is exactly squarish with faceted sides across the dome.
The size of this 1 carat princess cut black diamond is 5.2 x 5.2 x 3.4 mm.
It is a natural black diamond treated to get a fine jet-black finish and a shiny luster.
The clarity of this black diamond is opaque.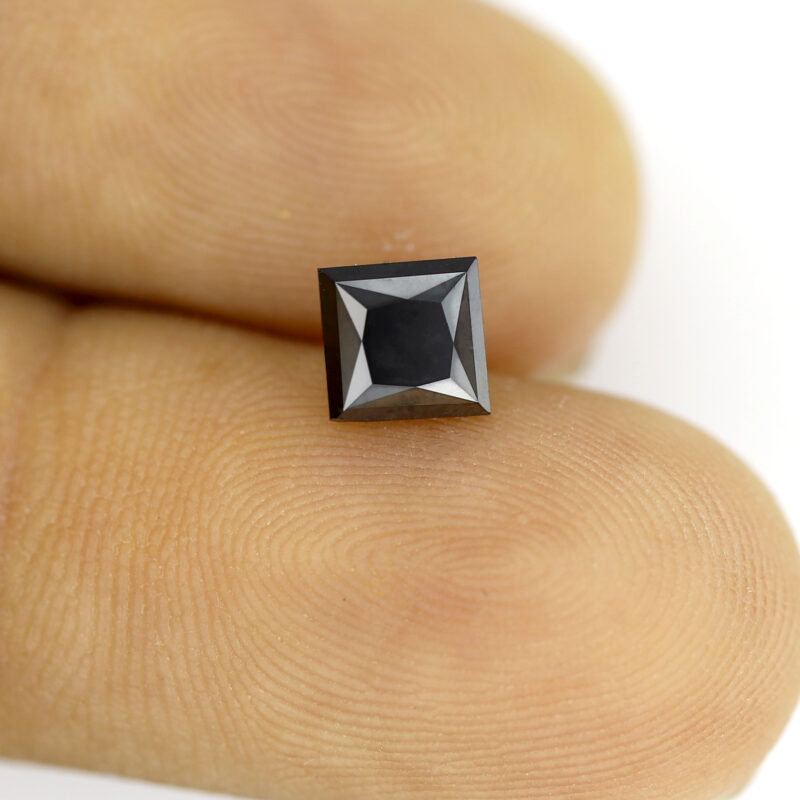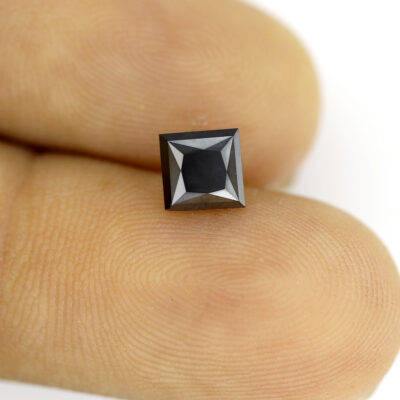 Customization and Delivery.
If you want a different shape or different cutting style in princess cut black diamond then we can make it happen for you. We offer customization services to our customers as we understand their needs very well. Hence if you want a princess cut black diamond in a different shape, size, or quality then you can drop a mail with your desired requirement and we will fulfill it in the meantime as we understand the deadline of our customers very well.
Jogi Gems is a leading manufacturer of black diamonds and can offer the best-customized service at wholesale prices with supreme quality.
We use speedy means of transport facilities to serve our customers on time. We are tied up with DHL and FedEx to make your parcel procedure happen quickly.