Black Diamond Square Shape
Emerald-cut black diamond is something you can't keep your hands off from. This Black diamond square shape is a perfect ring for your wedding or engagement. 
An emerald diamond ring has always been women's favorite. If you wish to look sleek and elegant should consider black diamonds. The black diamond emerald cut is back in popularity amongst the stars yet again, the famous singer Beyonce chose an emerald cut diamond as her engagement ring. 
While this remarkable form has grown in popularity, only about 5% of customers opt for an emerald-cut diamond. Making the diamond an exclusive and exotic choice for buyers. 
Find out why a black diamond ring is an elegant choice for your engagement. Sit tight and discover everything in this blog.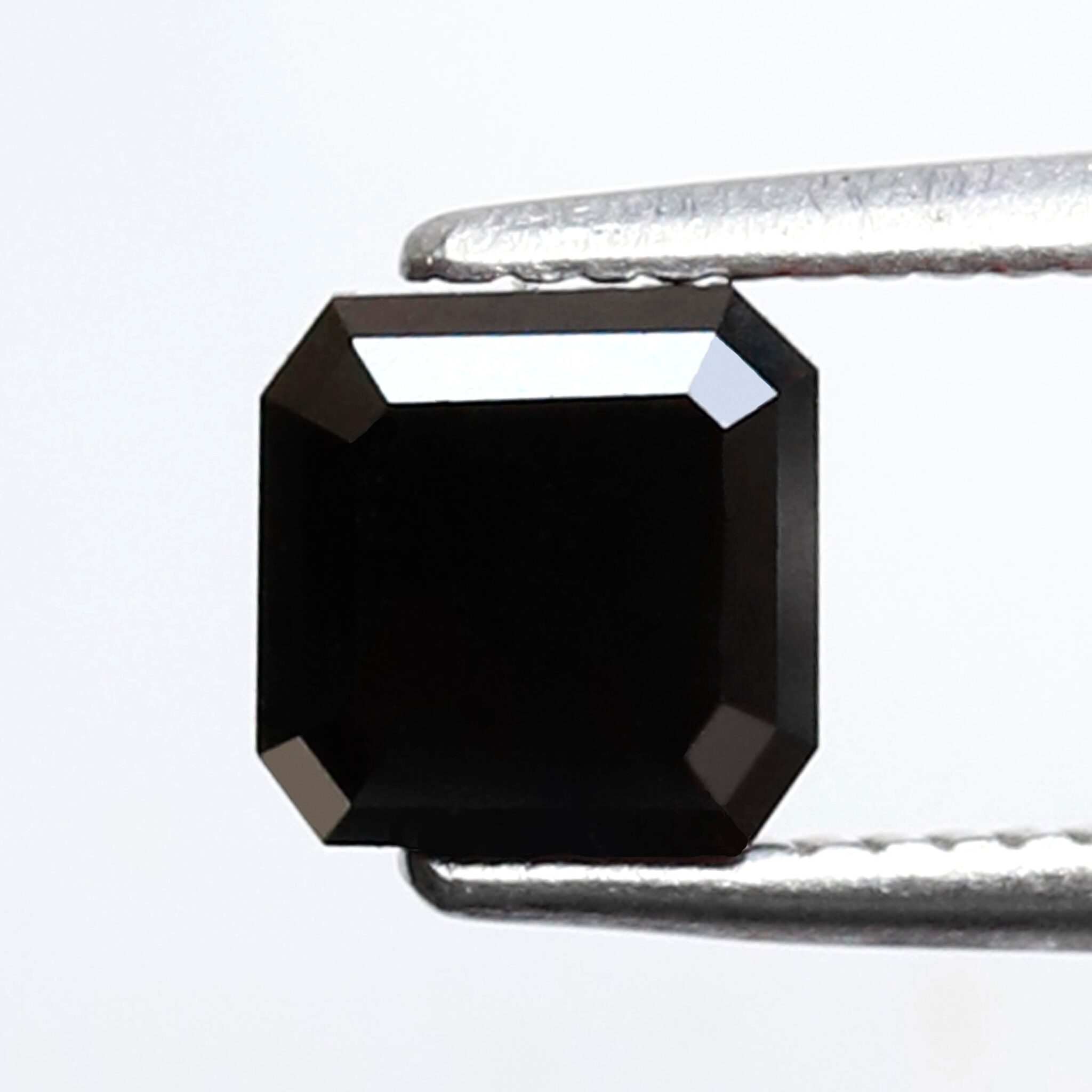 What's unique about Black Diamond Square Shape
emerald diamond rings
?
Emerald diamond is an excellent choice for couples seeking a larger diamond and deep clarity. The diamond offers numerous reflections of both white and colored light because of its long step cuts. While they are also available in squares, Emerald Cuts are more noticeable in rectangles.
A Square Emerald Cut diamond typically looks larger than other shaped diamonds in the same carat weight, making it a popular option for people seeking a larger stone without paying a high price. Celebrities usually love to choose emerald cuts over any other. 
If you want to know about the meaning and history of black diamonds then you can follow the link below.
Meaning of Black Diamonds
The Cut, Clarity, and Colour of the Black Diamond Square Shape. 
Look for a well-cut Emerald diamond with a depth below 74% when selecting one. Of course, you must consider all the specifications, but the depth alone will reveal a lovely Emerald Cut.
When compared to Round Cut or Cushion Cut Diamonds, imperfections in Emerald Cut Diamonds will be more obvious. Although, that is the reason for the purchase number of times. 
Black diamonds are exceptional, precious, and essentially unrealistic that typical diamonds aren't. They are stunning and velvety, strong and tough, and all a diamond must be. The black diamond is the only gem you need if you want to stand out from the rest.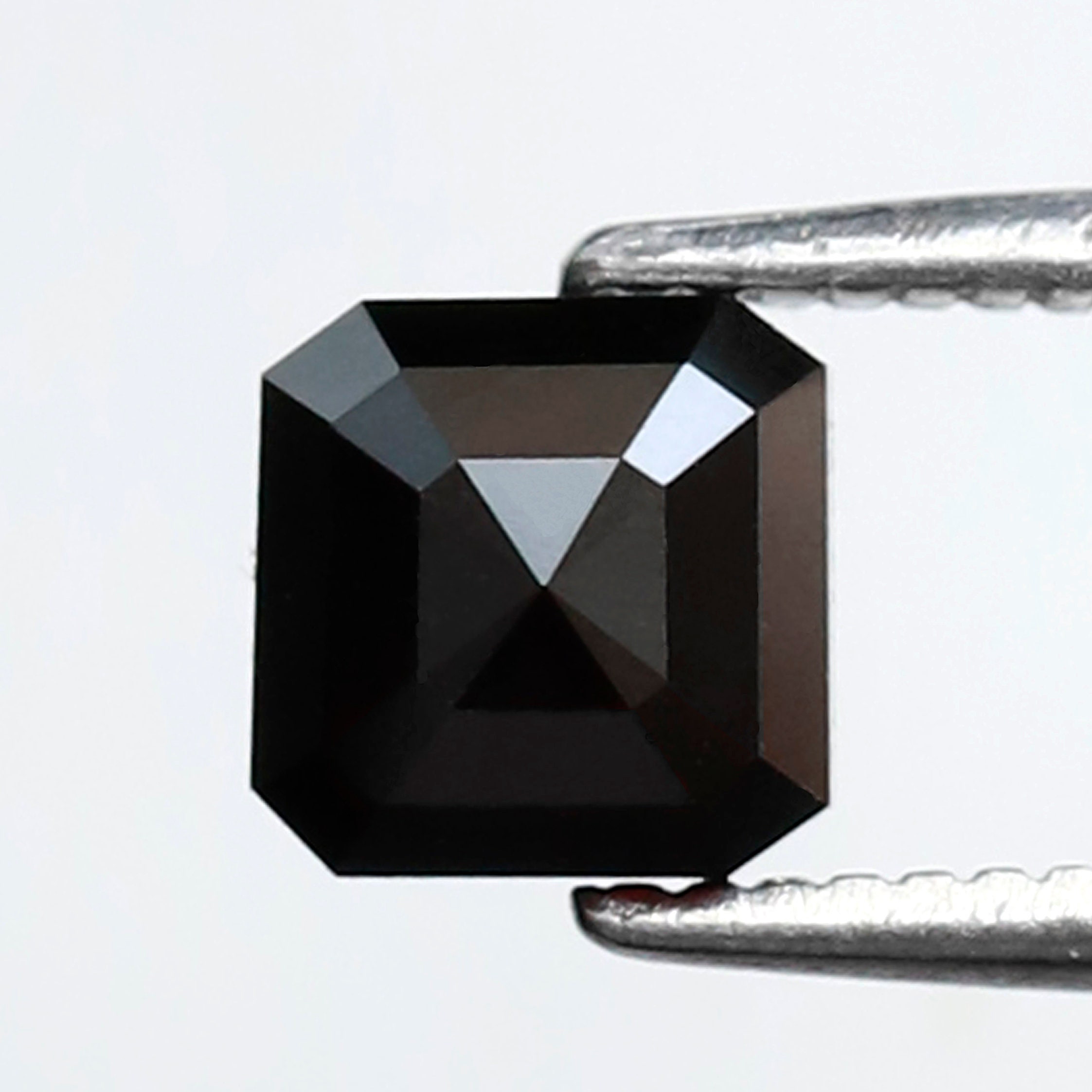 How special is our
black diamond emerald cut ring
?
This elegant emerald shape black diamond is a perfect 1.09 ct with excellent AAA class grading. Here are a few magnificent features of our special emerald-cut black diamond.
The diamond is entirely ethically sourced with 100% original natural diamond 

It is cut in aesthetic

black diamond emerald cut

giving a delicate feature to the ring 

With a measurement of 5mm

loose black diamond,

you can perfectly pair it with any jewelry creation

The power feature is that you get to customize your jewel when you choose our diamonds with us

We make sure you receive your diamond with 100% authenticity 

This diamond is a creation of mother earth making it special for the owners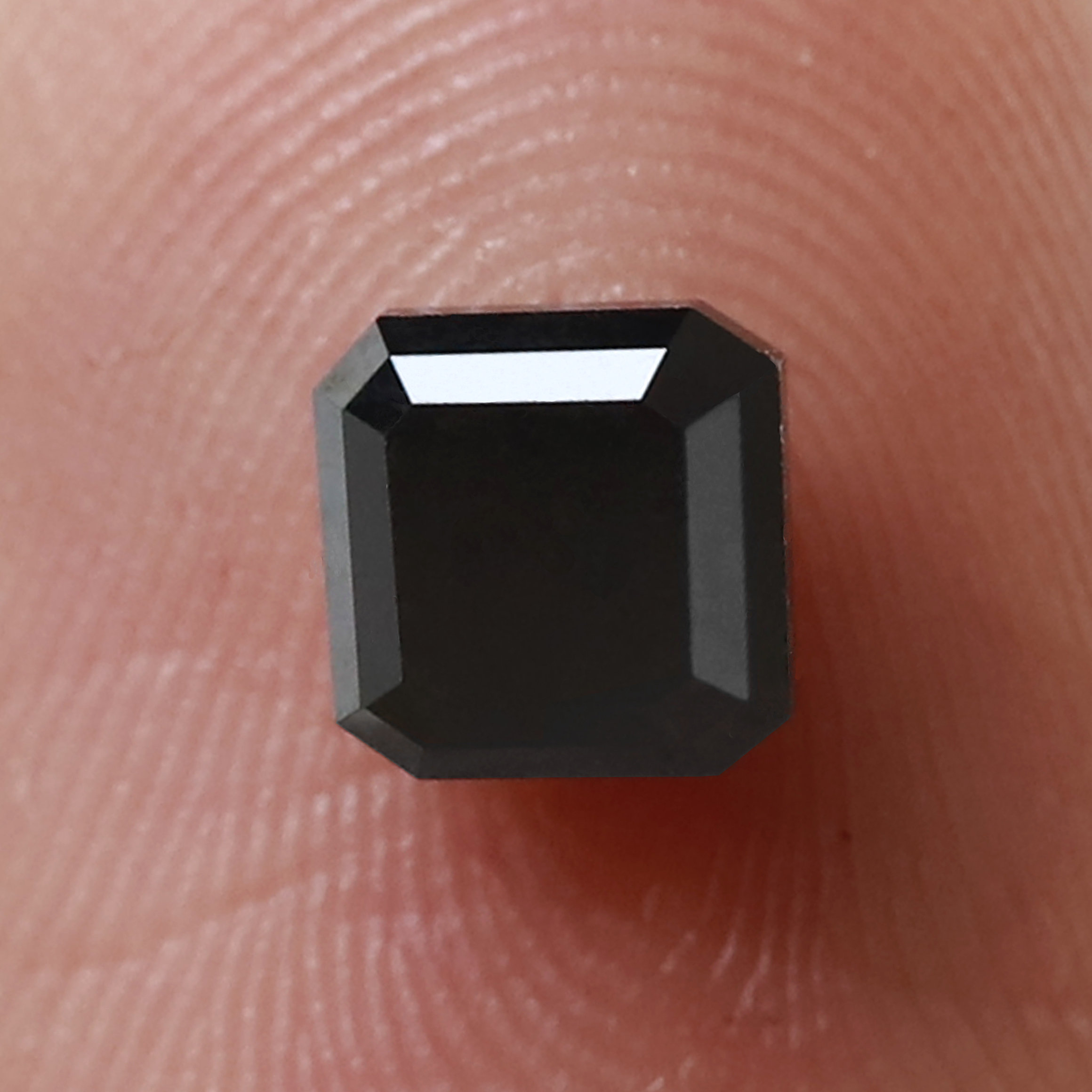 To Wrap up 
When buying an emerald shape black diamond, we advise having the cut quality closely examined by a professional. Reach out to us via our chat box for guidance in your shopping experience at www.jogigems.com.