Black Diamond Pentagon
How fascinating it is to find an exotic cut diamond, isn't it? Explore this black diamond Pentagon shaped. You just can't keep your eyes off this magnificent gemstone. With an uptrend in geometric diamond rings in the market, having a one-of-a-kind stone is a blessing. 
Knowing the essentials of your diamond shapes will assist you in selecting the ideal diamond for your own self or your fiancé. Each shape has a unique set of distinguishing characteristics that influence price, vibe, and overall purchase point.
There are thousands of unique black diamond ring designs to choose from. There are also a variety of luxurious diamond shapes accessible, including pear, heart, and trillion-shaped diamonds. 
Each shape has advantages ranging from its looks and artistry We are here to help you choose your next Pentagon Diamond. Find out more in this blog. 
If You Differance Between Natural And Treated Black diamonds then you must check out the blog link below.
Natural Vs Treated Black Diamonds
Why a Pentagon-shaped black diamond? 
Geometrical Pentagon can be used as the focal point of a wedding ring or as personalised side stones. While setting a Pentagon Diamond, use prongs to protect the edges. If there are inclusions near the points of a Pentagon, they will most likely be camouflaged by prongs or a jewellery border.
Black diamond jewelry, with its rich perfection and deep fire, deviate from popular shapes while remaining equally absolutely stunning. 
Selecting an exclusive piece of the black diamond while pairing it with a Black Diamond Pentagon shape is bound to create history. You can sit back and relax while we take care of your choice of a diamond cut, color and shape. Find out more about the beautiful Black Diamond Pentagon down below!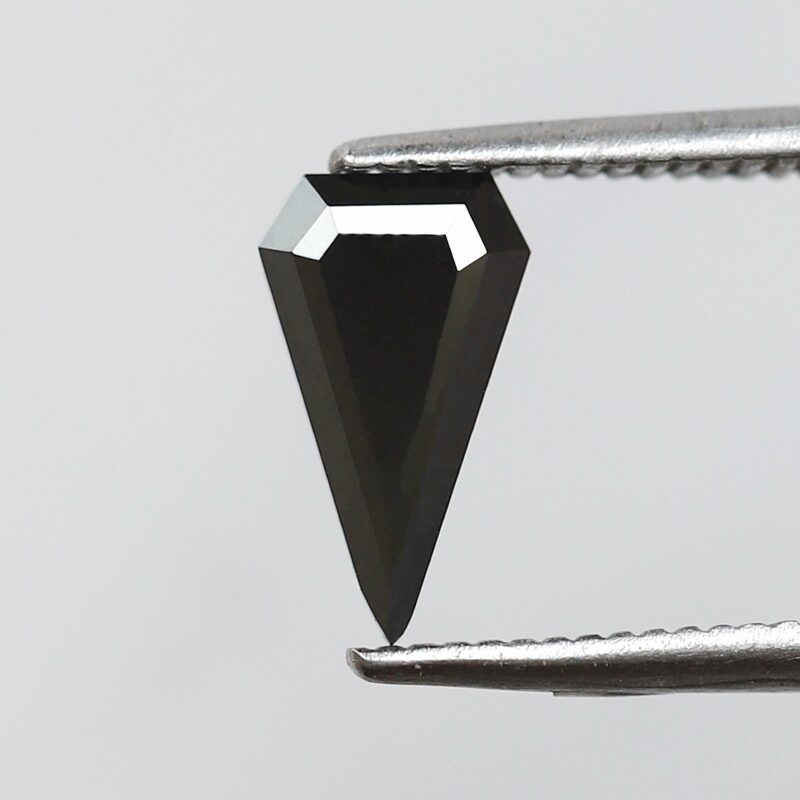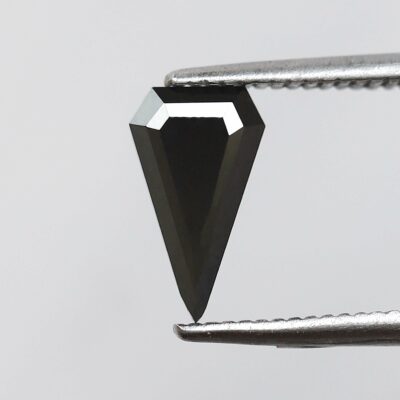 The specifications of this Geometric Shaped Diamond. 
Choosing Black Diamond Pentagon is an excellent choice for couples looking for an extremely unique wedding band. The enchanting beauty of a black stone is mesmerizing to the eyes. Here are the amazing features you can't miss out on!
The diamond is a naturally loose diamond

It has a carat size of 0.82 and a diamond size of 9mm making it stunning to feature in any setting of the jewel

The gemstone has a beautiful organic black colour that outstands any stone

The shape of the stone is excellently crafted as a geometric shape with a divine opaque clarity

We serve only the AAA class of diamonds at Jogi Gems
The magical stone is an absolute beauty when set with different ring settings. Such as a halo, bezel, solitaire and side stone.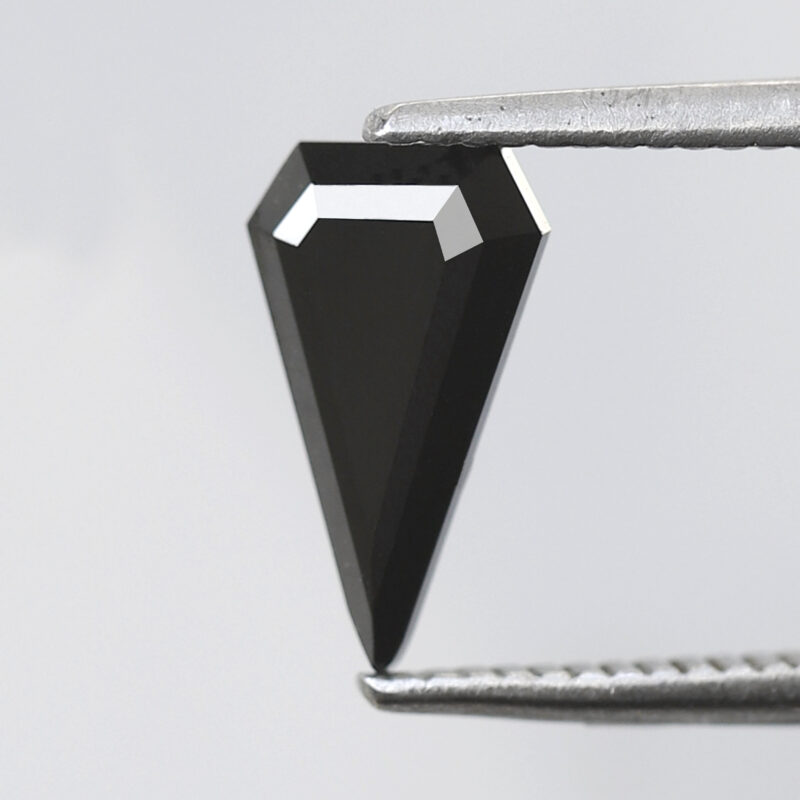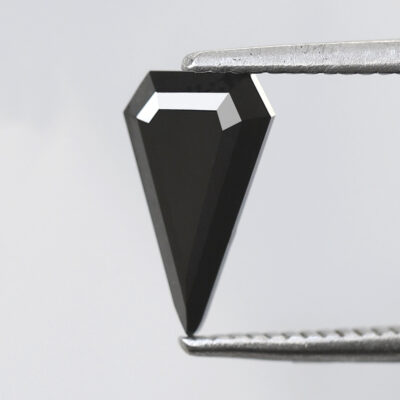 How we help you get better options for black diamond jewelry? 
We are the experts when it comes to black diamond jewelry or treated black diamond. You get to choose from an exceptionally vast range of black diamonds, salt and pepper diamonds, loose diamonds and much more.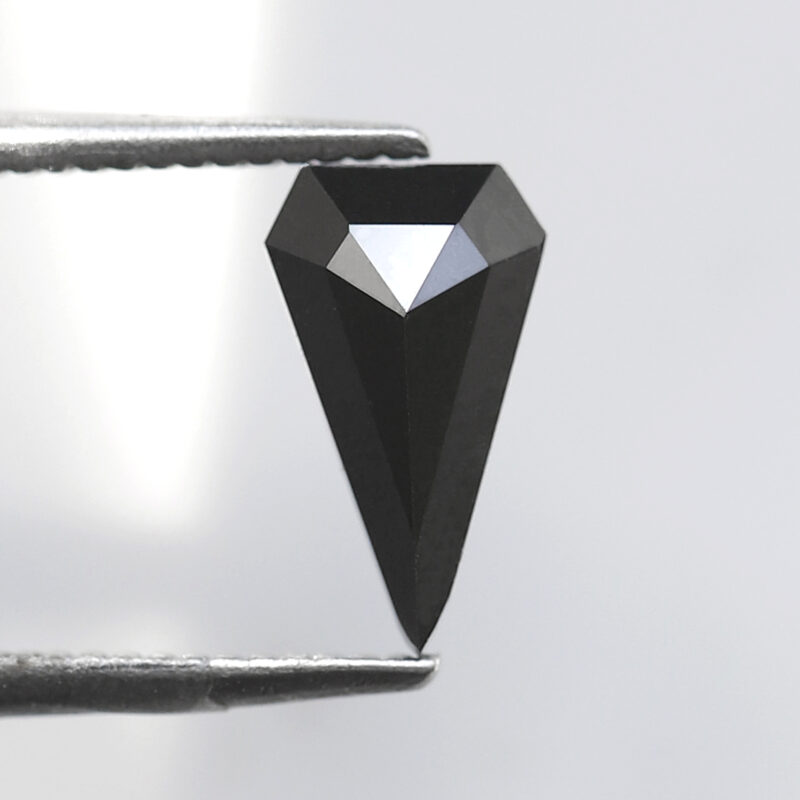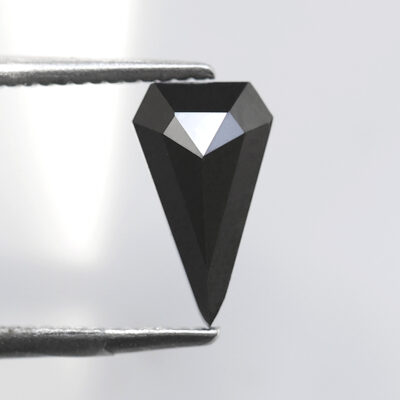 While you shop at Jogi Gems, we take care of your detailed needs such as size, customization and range of different diamonds. To make your purchase easier we have a chat box that you can chat on any moment you need help. Browse for more at www.jogigems.com. 
Product SKU : BLK-3925