1 carat black diamond princess cut
There are many square black diamond shapes but nothing can take place of this 1 carat black diamond princess cut. Princess cut black diamonds are most famous after the round brilliant cut due to their square shape.
You can set this gorgeous 1 carat black diamond in a solitaire ring with accents or just simply a diamond on the white gold ring. This princess cut black diamond is of AAA quality which is determined to be one of the topmost quality black diamonds. It is important to know about the quality of a black diamond before buying it so this quality we make is superior for you to set in a black diamond ring of your design.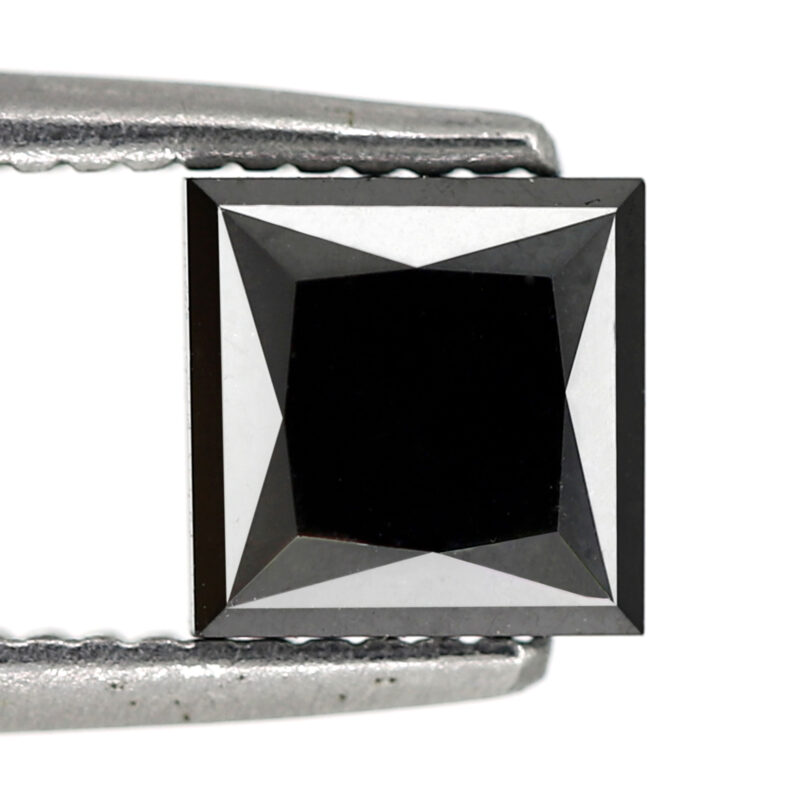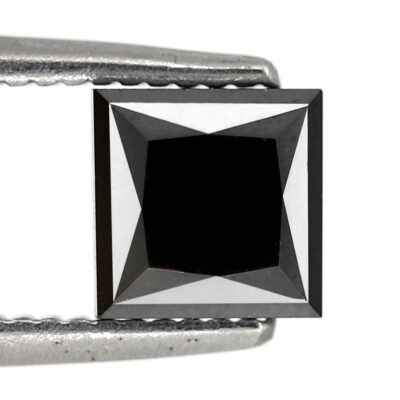 Black diamonds are unique and they are in a trend for a decade, the trend of black diamonds is not getting down instead of is rising crazily. Black diamonds are praised by many famous jewelers who design jewelry for celebs as they want to wear something black to their matching black apparel.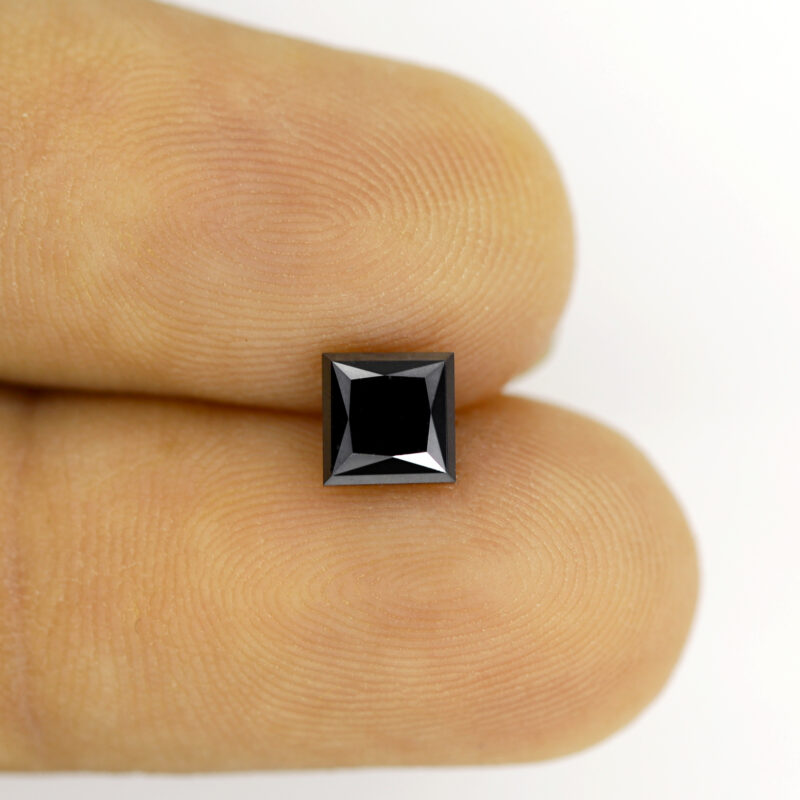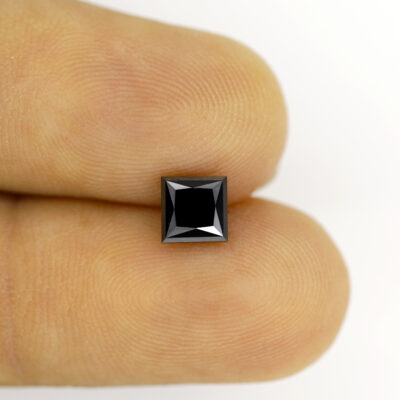 Unlike other colored diamonds or their white counterparts, black diamonds are real too, if you want to know more information about black diamonds then you can check out the blog link below.
Medium button
Features of 1 carat black diamond princess cut
this black diamond weighs around 1.04 carats
It features superb AAA quality
the shape of this 1 carat princess cut black diamond is a perfect square
it has a shiny luster with opaque clarity
The size of this black diamond is 5.3 x 5.2 x 4 mm.
This black diamond is natural but heated to get a jet-black color.
You can set this black diamond to make a stud earring for men or in a solitaire engagement ring.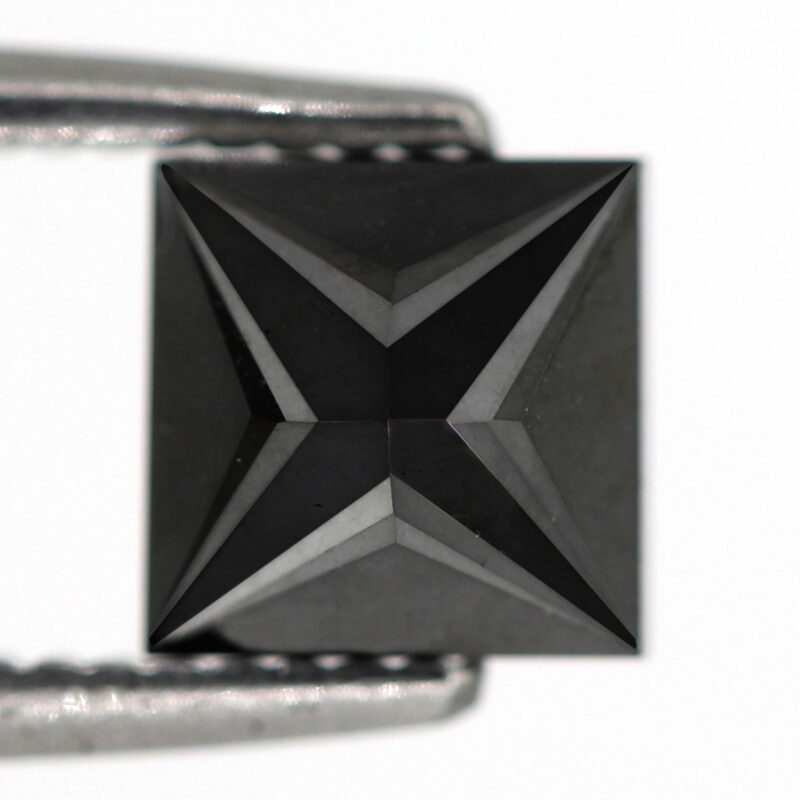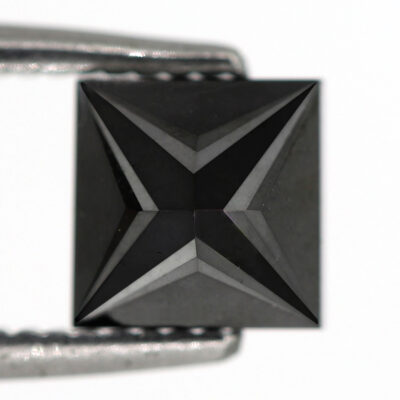 Customization and Delivery
We know sometimes what you are looking for is too hard to find over the web or with your diamond dealers, so to complete your unique needs with the black diamonds we are here to serve you with the best customization services. Jogi gems is a big name in black diamonds and can cut black diamonds in any shape or size you want.
Jogi gems have diamond artisans who can cut diamonds as per your requirements so if you want us to make a change with similar princess cut black diamonds then we are ready to do that for you. All you have to do is just drop an email with your exact requirement and our customer service representative will reach out to you and take the lead with it.
To make a quick delivery to our beloved customers we have tied up with the best courier services in the world like DHL and FedEx. As we understand the urgency of our customer's needs and hence we want them to buy diamonds online they must reach their doorstep before the deadline.
So if you think this 1 carat black diamond princess cut shape is something you are looking for then you can add it to your bucket and order soon as we are offering this black diamond at a wholesale price in the best quality.