Natural Black Diamond In Emerald Cut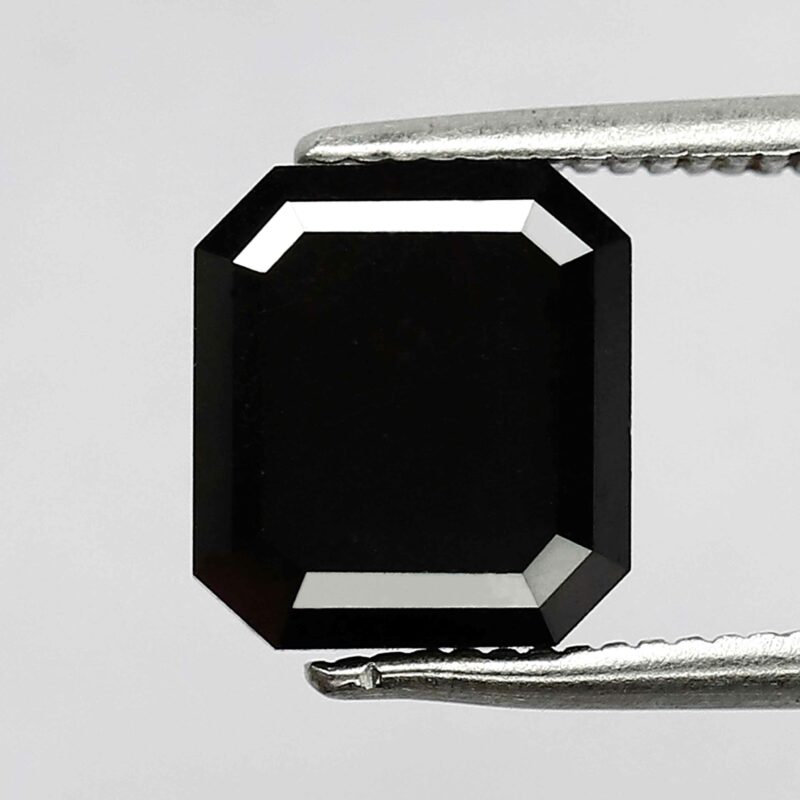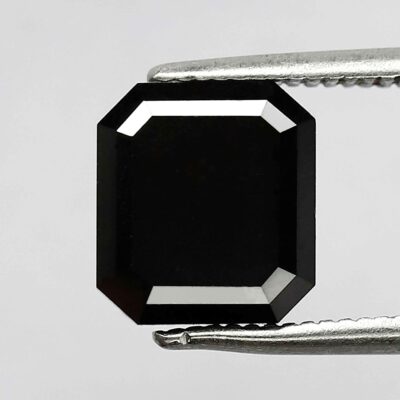 Emerald Cut Diamond
Are you here searching for a natural black diamond in emerald shaped? If then have a check at this product it might be that you were searching for! Jogi Gems is here with the most stunning and gorgeous natural emerald cut diamond. Here, the black diamond in the emerald cut is a rectangular stone with long, elegant facets. This emerald cut diamond typically consists of 57 facets. This emerald cut black diamond is the most unique and of course recognizable cut. The emerald cut diamond looks unique diamond because of its "steps cut", which creates flashes of light that give the similar looks like a hall of a mirror.
The natural black emerald cut diamond fits well in multiple different styles, but they excellently match with extra understated settings. Emerald cuts black diamond looks well with solitaire simple pave settings and is classic for three-stone settings.
                                                          Features Of Natural Black Emerald Cut Diamond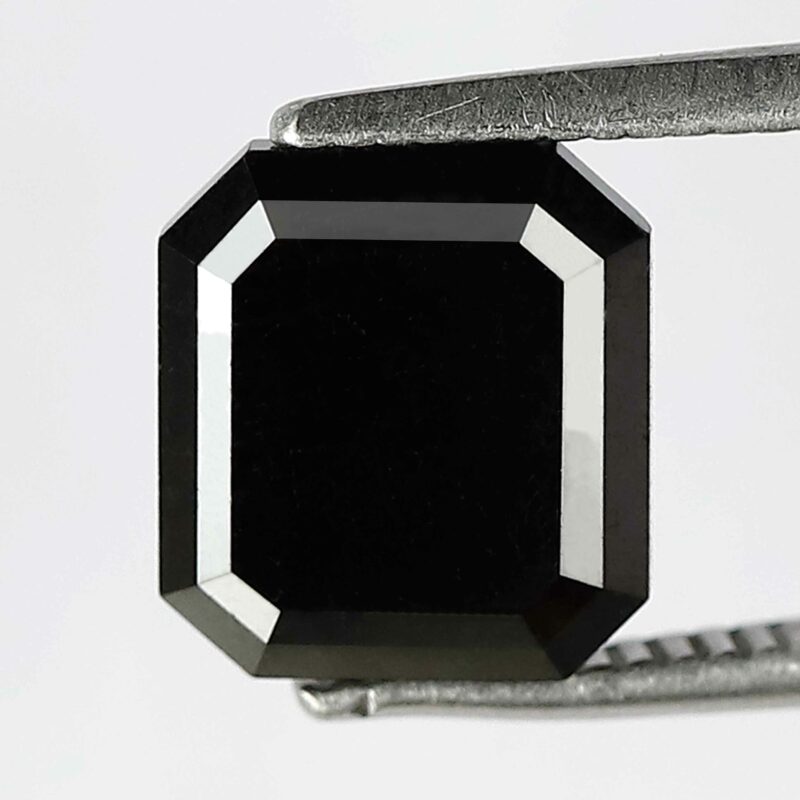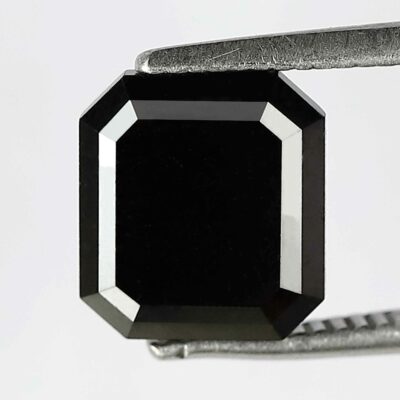 This amazing black emerald cut diamond is of 2.55 carat weight with the measurements of 8.3 mm X 7.5 mm X 3.8 mm. Its shape is emerald cut with an excellent cut and opaque in clarity. This emerald cut diamond is of superb AAA quality. 100% Ethically source, conflict-free Natural diamond. We are Selling Natural Diamond, Raw Diamonds, Uncut Diamonds, rough diamonds, Natural uncut rough diamonds, which can be used for making diamonds necklace, bracelets, earrings, and customized jewelry. This diamond originates from Africa and is conflict-free.
BLK-1511
Personalization and Delivery
Jogi Gems is a leading manufacturer of black diamonds and has a pool of talented artisans who carve stunning jewelry pieces with them. If you want to make changes to this black diamond then you are free to ask us anytime. Jogi Gems accepts personalized requests related to black diamonds and aims to serve professionally. So buy this emerald cut black diamond and make your jewelry pieces look unique and elegant.
We accept the customization request of the shapes, size, carat weight, and cut for the black diamonds. If you have any modifications related to black diamonds, feel free to contact us at any time. We also offer fast delivery services. We can make jewelry within 10 working days to any corner of the world within 8 to 9 business days. So with customization and delivery, you can set your all trust in Jogi Gems anytime.
Our mission is to supply an authentic and wide range of high-quality Natural Diamond at unmatched prices. We also offer Wholesale Terms for all our products. Please send us a Conversation with your requirements.