Black rectangle diamond
You can get this 1.67-carat black rectangle diamond to make gorgeous engagement rings in white gold or rose gold. One of the best diamond shapes to use when you want to make a diamond ring that is rectangular in shape. Take a close look at it and you won't find any cracks or flaws on the surface of this black rectangle diamond which makes it fall in AAA top quality.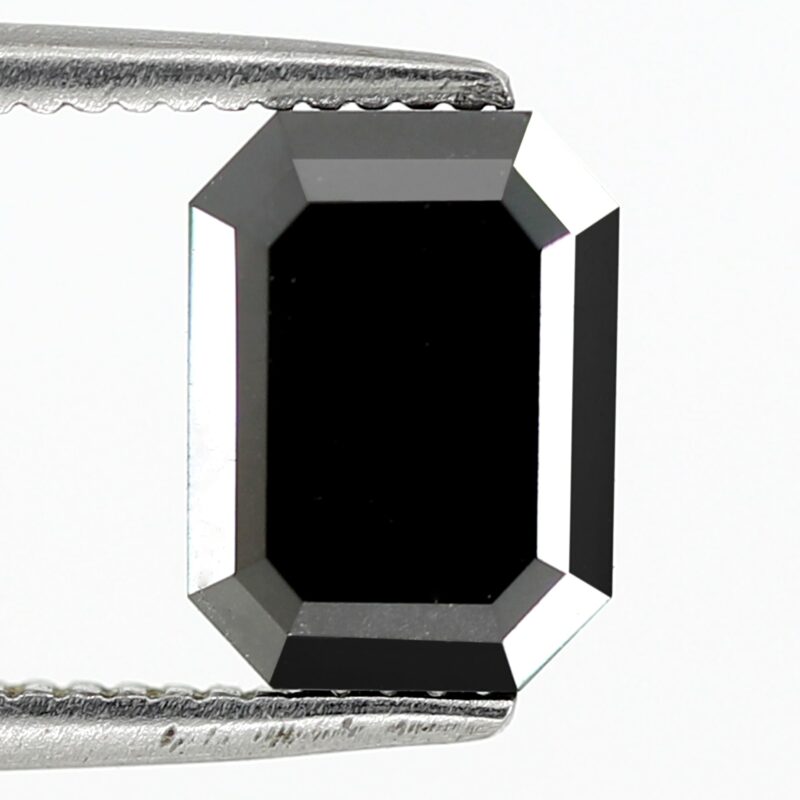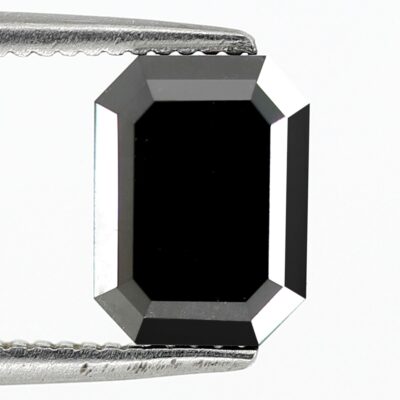 There is an importance of black diamonds in the jewelry industry because of their popular trend. They create a bold and decent look when set in a nontraditional type of jewelry. If you want to stand out from ordinary jewelry fashion then you can choose black diamond for sure. The history of using a black diamond in jewelry is old and since the historic time's that black diamonds are in use. No doubt one of the oldest black diamonds is of cushion shape, but black diamonds are available in various shapes and sizes. From the usual round brilliant cut to other fancy shapes like this emerald shape black diamond.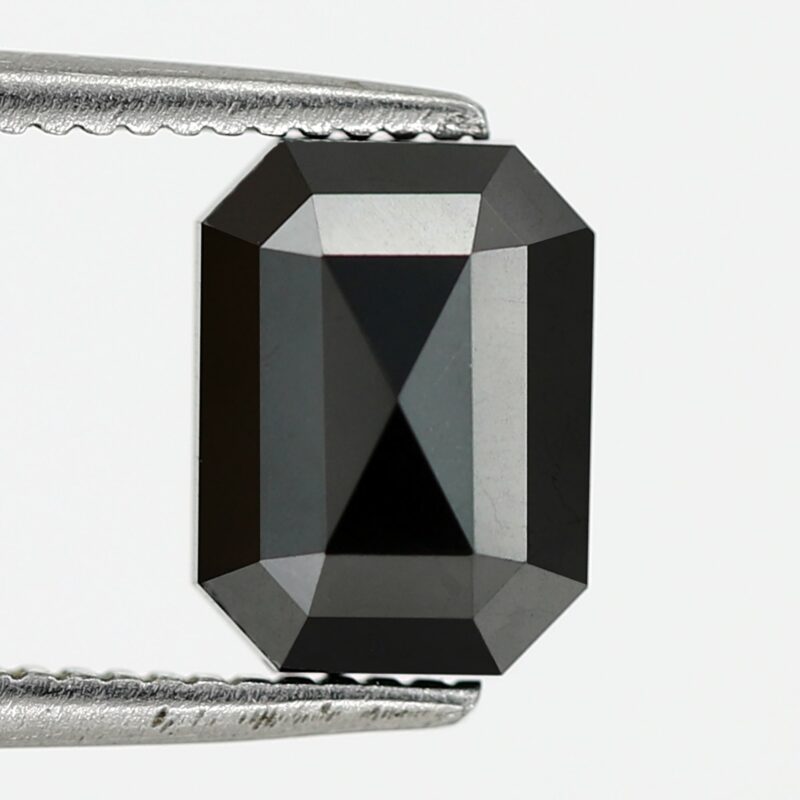 Emerald shape is one of the unique cuts in black diamonds, it has a step cut in the sides and back with a thick girdle. The backside of it has triangular facets in step cut to give it a higher effect, You can set this black diamond both ways as it looks gorgeous on both sides. There are many reasons to buy a black diamond in emerald shape if you want to know more about black diamond shapes then you can check with it in the link below.
Shapes of black diamonds
Information on Black rectangle diamond
Make an elegant black diamond engagement ring with this black rectangle diamond. But before setting it into a ring or pendant it's important to check its features.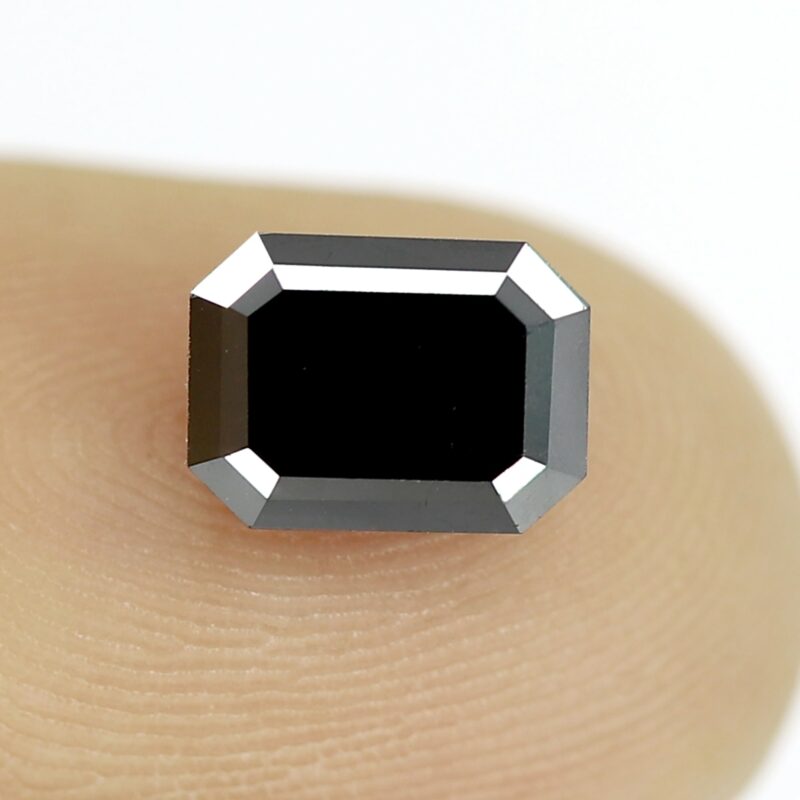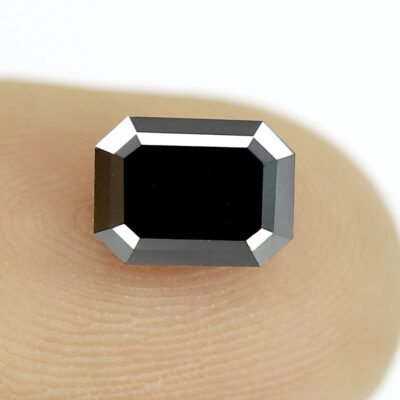 This emerald shape black diamond is 1.67 carat which is a perfect solitaire shape diamond to use in jewelry.
It is of AAA quality which has fewer white spots or scratches visible on it through the naked eye.
To get a jet-black color and shiny luster it is treated but the black diamond is 100% natural.
This black diamond is perfect in rectangular shape which is perfect to set in an engagement ring.
It is ethically sourced under KPCS norms.
The size of this emerald shape black diamond is 7.80 mm X 5.80 mm X 3.40 mm.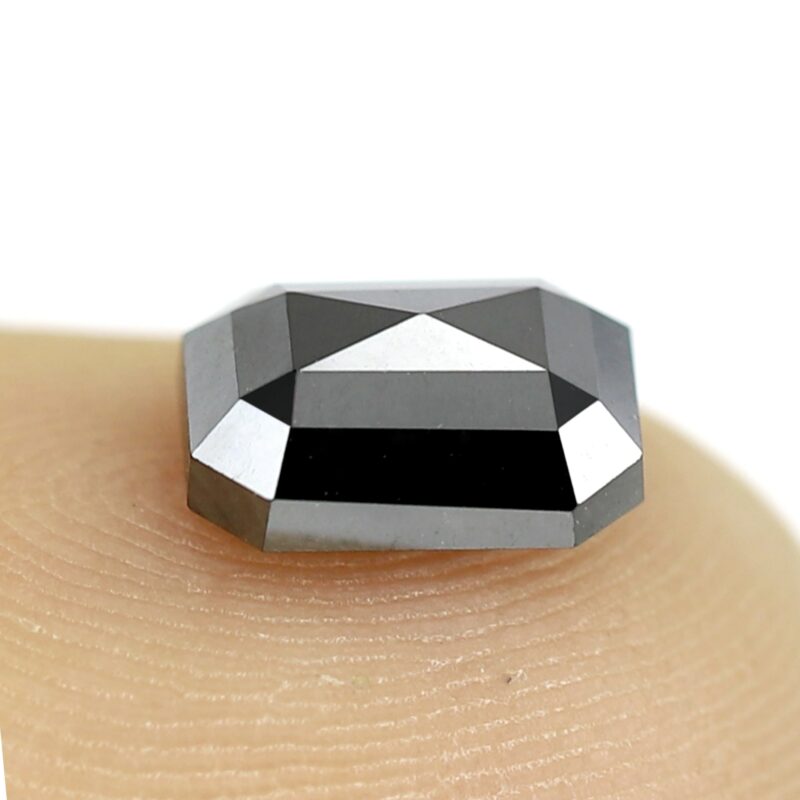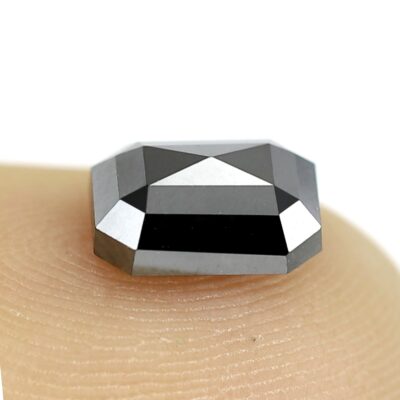 You can choose this pretty emerald cut black diamond and design a bold engagement ring in 14K yellow gold or rose gold. And as a jeweler, if you need a different size in black rectangle diamond then you are free to ask over here. As a leading manufacturer of black diamonds, we can provide you a black diamonds of your size, shape, and quality at wholesale price. You can put a request through our email or chat and we will take note of your requirement and offer you the black diamond as per your need.