Rose cut diamonds are the oldest diamond cut and hold a long history. Due to its rosebud like appearance, this diamond got its name as a rose cut. It is believed that rose cut was first discovered in the 1500s. Inspired by nature this diamond-cut resembles a rose flower bud.
One of the most famous examples of rose cut is the "Koh I Noor" diamond. Which states that the rose-cut diamonds holds a long history. Though in 1900 this diamond was then replaced to round brilliant cut due to which the popularity of rose-cut diamonds decreased.
But now it has gained much popularity due to its shape and weight. Let us know some amazing facts about the famous rose cuts.
How Old Are Rose Cut Diamonds?
It still remains unknown who discovered this diamond cut. But we can say that the use of rose cut diamond has been found since 1500 AD. So they are around 520 years older approximately.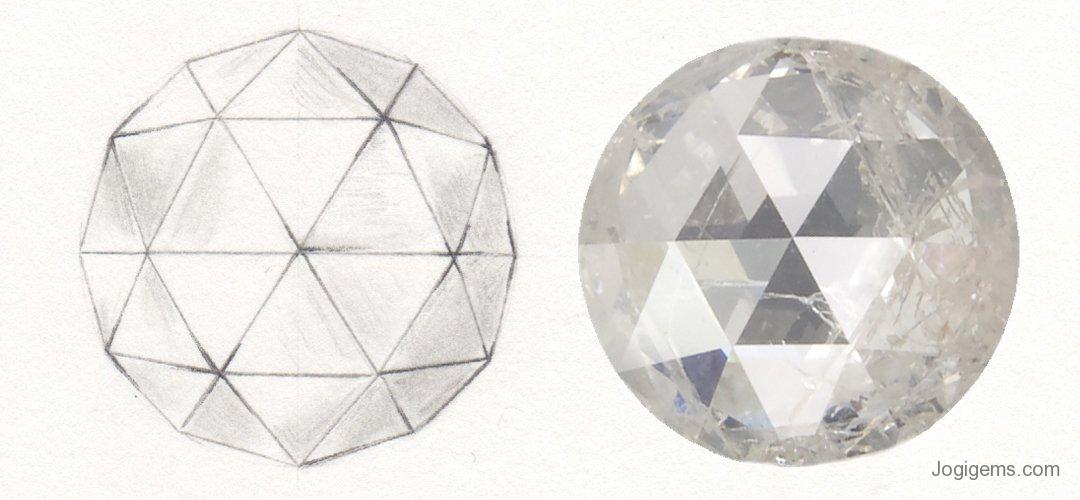 Do Rose Cut Diamonds Look Bigger?
Yes, if compared to a 1 carat round brilliant cut diamond to a 1 carat rose cut round diamond will definitely look bigger. It's due to its flat surface and high dome, and this is another reason why people don't hesitate to buy it. As they give large appearance better brilliance and everything at a cost that anyone can afford.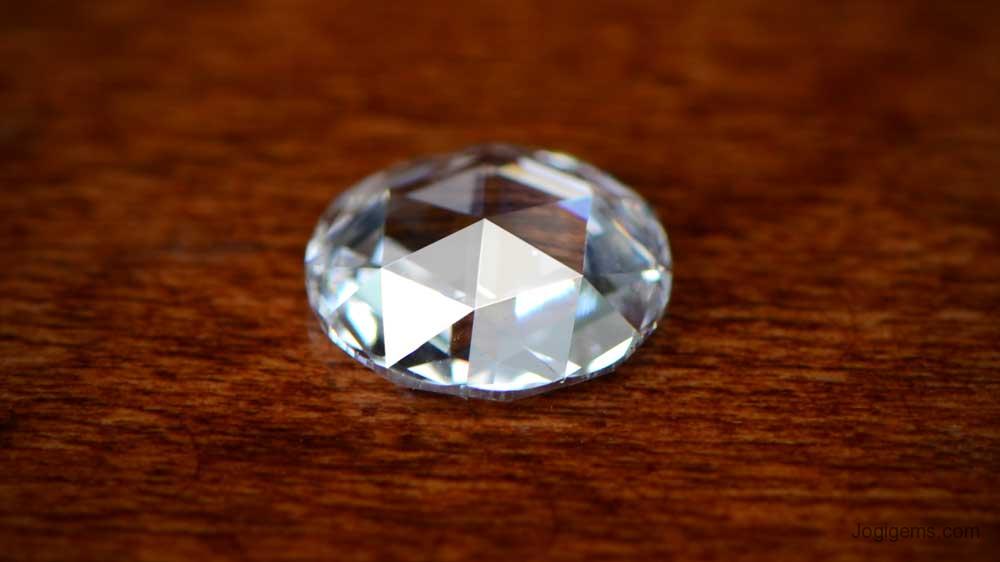 Are Rose Cut Diamonds Valuable?
Every diamond is valuable and rose-cut diamond has its own standards. 1 carat rose cut diamond may cost you from 2000 USD to 6000 USD while a 1-carat diamond price may vary from $1800 to $12000. Of course, it depends on many criteria such as the cut, shape, size, and color of a diamond.
So yeah, As rose cut shape is a diamond it does holds value but cheaper than ordinary diamond. A reason to pay more attention to it.
A major comeback in Jewelry
Even if round brilliant cut diamonds own the popularity tag but it seems like once again the rose cut diamond is back and this time it is not going to back off.
Due to the recent trend of vintage and antique engagement rings the demand for the rose cut has increased. Vintage engagement rings define much about the Edwardian era where the use of rose cuts was common.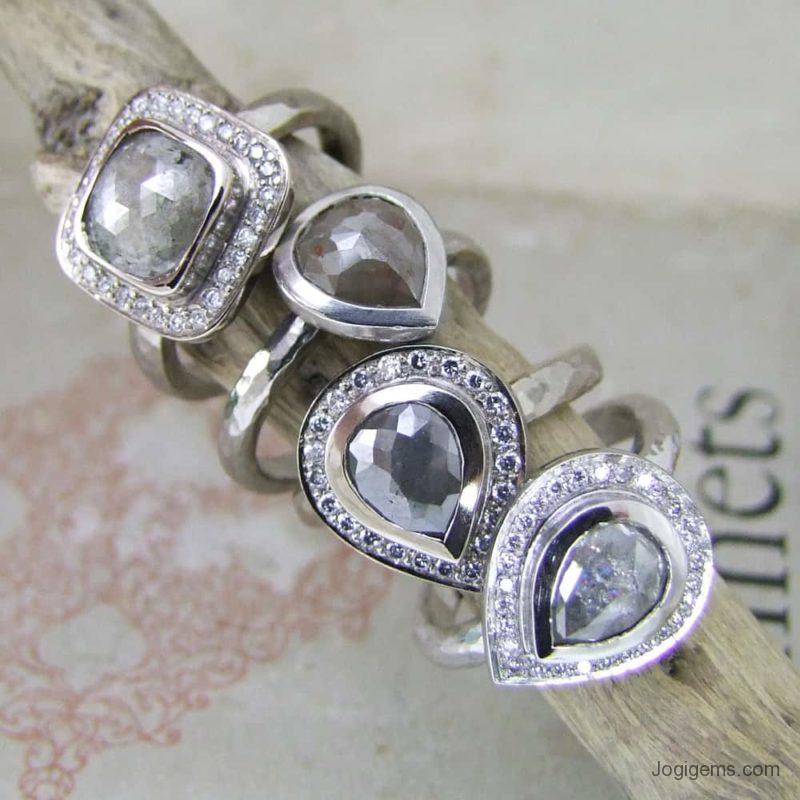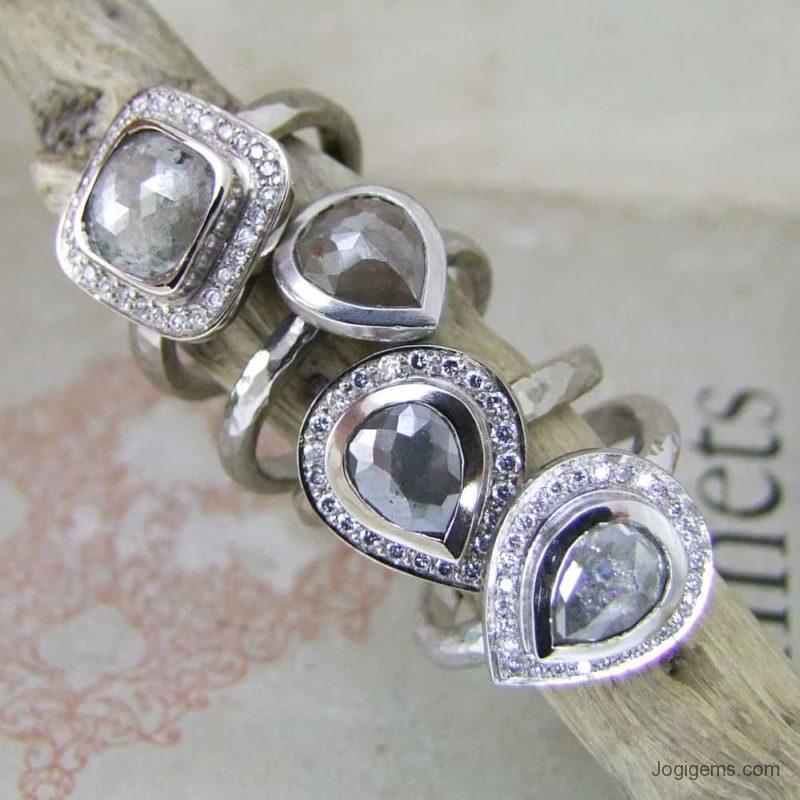 The craze for vintage fashion has seen an unusual spike and to give it an old touch the use of rose-cut diamond has increased too.
Rose-cut diamonds are available in many shapes and sizes most probably in geometric shapes too. Hence, Antique jewelry style and art deco jewelry demand for more of rose-cut diamonds to complete their unique needs.
Engagement Rings
Rose cut diamond rings adds timeless beauty to engagement rings. Not only in a vintage style but also in traditional engagement rings. So let's check out a few stylish collections of rose cut diamond engagement rings.
Rose Cut Black Diamond Engagement Ring
Black diamonds are taking the grip in the diamond jewelry industry and a rose cut in black diamonds looks stunning. For most of the vintage and antique diamond ring use of black diamond is common. It looks like a black rose flower about to bloom on the ring. A black rose cut in rose gold jewelry makes elegant duo. Hence rose cuts with a black diamond turn to be a stunning choice. Many famous jewelers are choosing black diamonds for their antique diamond engagement ring collection.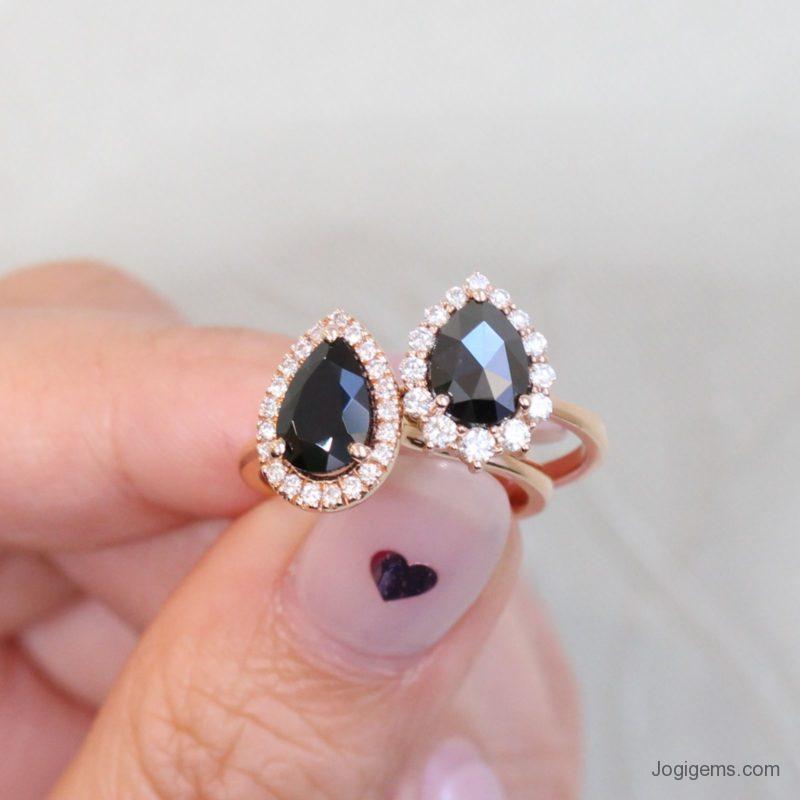 You can get rose cut black diamonds in unique shapes and varieties for engagement rings. The jet black color of black diamonds and rose-cut shape boosts the demand for black diamonds among people.
Oval Rose Cut Ring
The oval shape is the most popular diamond cut due to its size and shape. And in rose cut, it takes a brilliant look which is admirable. The mesmerizing beauty of oval shape rose cut in a vintage style ring set a trendy look.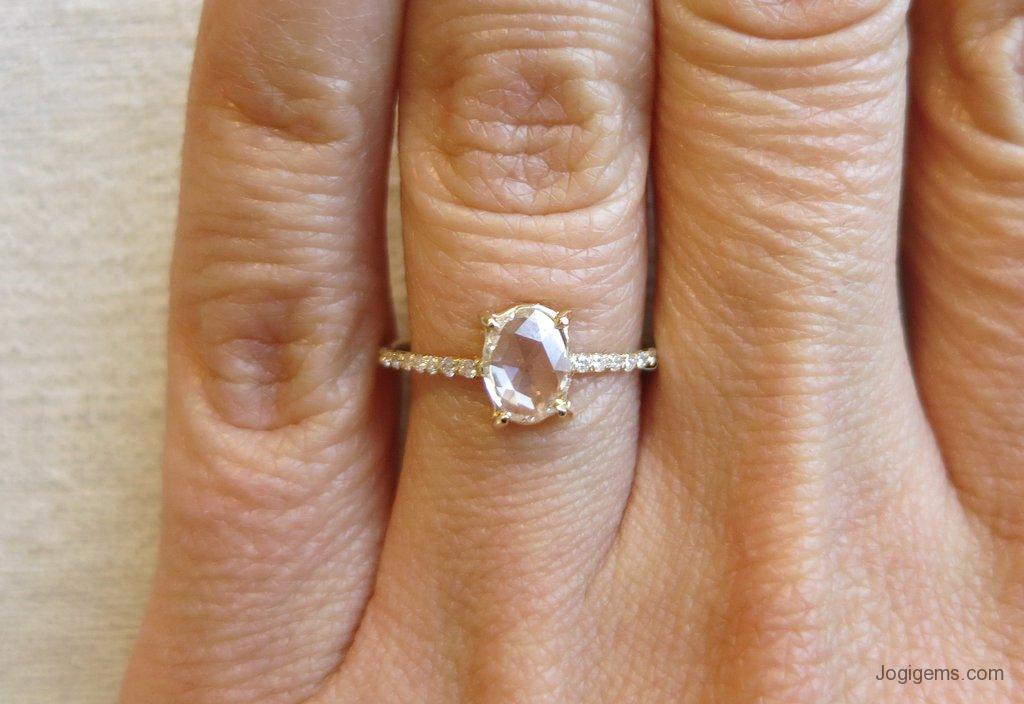 So the next time if you want to choose an oval cut diamond ring then you must go for a rose cut. A rose-cut oval might cost less than an ordinary rose cut which is just like a cherry on top of the cake.
Salt and pepper diamond is one in a million kind of diamond which is getting popularity due to its uniqueness. Most salt and pepper diamonds are in rose cut shape and this makes this diamond popular.
Most salt and pepper diamond rings are used to design antique style jewelry. An antique diamond ring with salt and pepper rose cut diamond gives a delightful look to its appearance.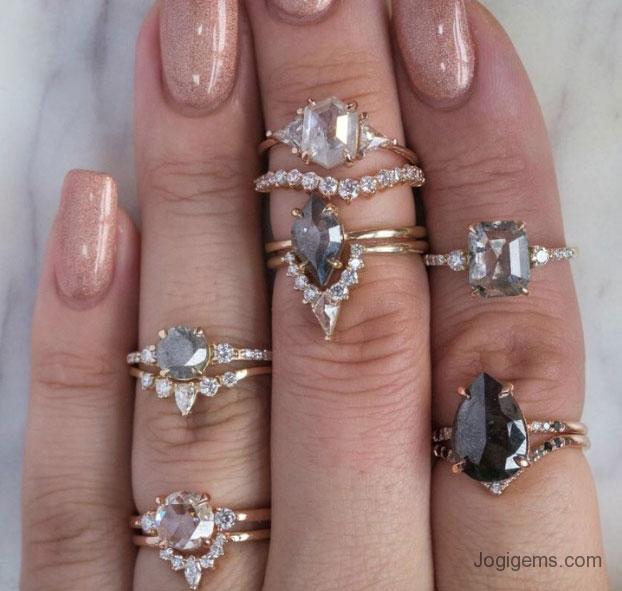 The reason most salt and pepper are in the rose cut because they are found in geometric shapes.
Apart from engagement rings, the use of rose-cut diamonds is also common in earrings, pendants, and bracelets too.
Rose-cut is a popular cut and due to its popularity, it is giving an enhanced style to new trendy jewelry.
Diamond is rare, no matter what shape or cut you choose. But in this world of cliche thoughts choosing something extraordinary is necessary. And a rose-cut diamond signifies real love and beauty. It teaches you to stay you unique and make things valuable with its creation. Thanks to the person who came out with such a beautiful thought. Thanks to nature for such a beautiful thing "diamonds".
A diamond is forever let it be a rose-cut or any ordinary cut it won't change. After all, everything depends on the choice of a person, and through what angle we admire this beautiful world.
Jogi Gems understands and holds to such thoughts firmly so we manufacture them with love and care. We have unique shapes and sizes of rose-cut diamonds and we have taken an oath to serve the d with the best diamonds possible.
We really appreciate the beauty of mother nature and strongly adhere to it and it's our responsibility to serve our clients with such extraordinary gems. 
Look at this beauty below and you can follow our Instagram page, the only page for rose cut diamonds on Instagram with massive support.