Black diamond round
Get this black diamond round shape in 1.07 carats in AAA quality from one of the leading diamond wholesalers Jogi Gems Online. You can use this gorgeous round brilliant cut black diamond in making a solitaire black diamond ring that will sparkle with its best force. If you are a jeweler and thinking to design a ring with black stone then you must go with this black diamond rather than choosing another gemstone.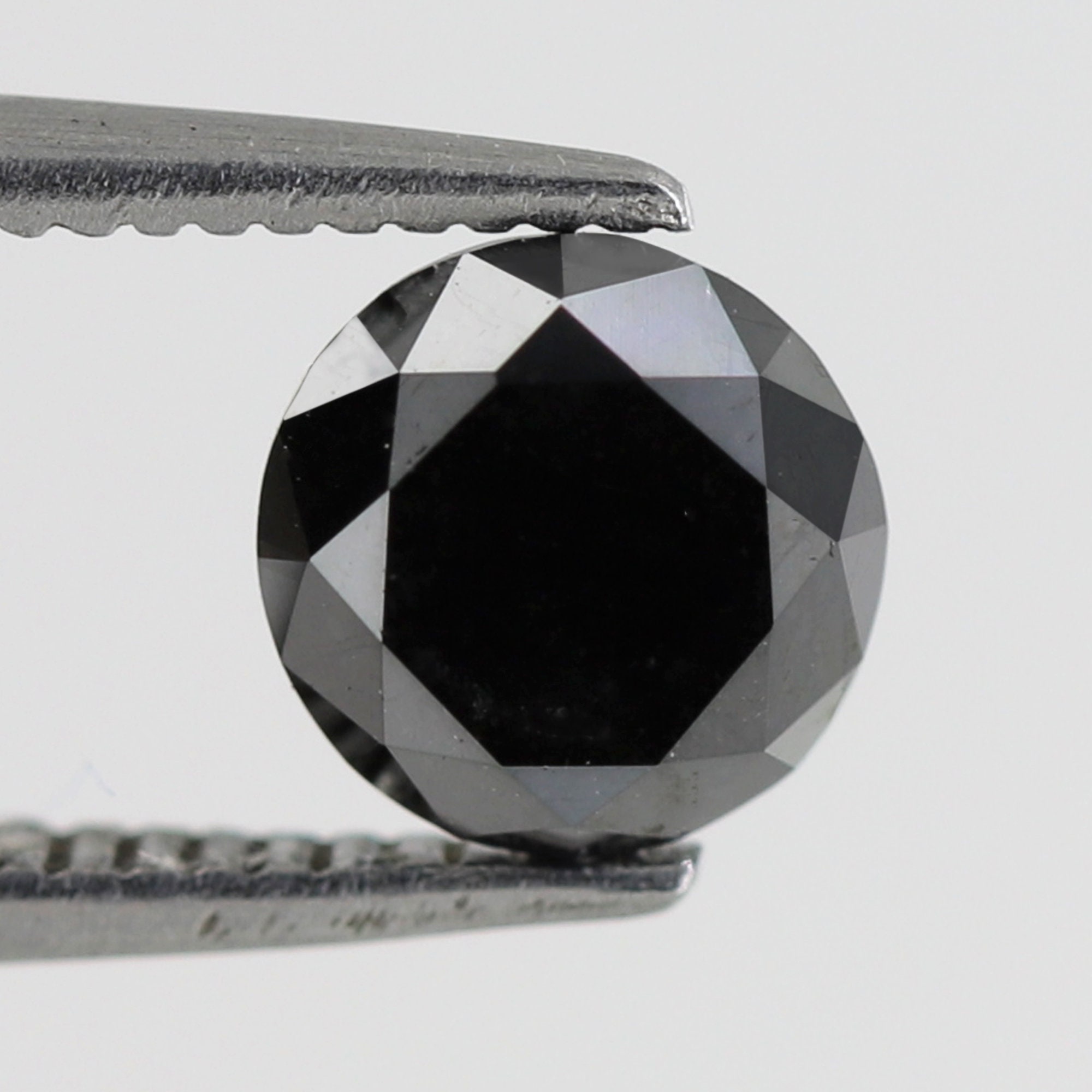 Black diamonds are always going to be the best choice for you, The very important reason is that it is a natural diamond another reason is that you can wear a diamond ring with a diamond at the lowest price. This round brilliant cut black diamond features superb AAA quality which means it doesn't come with scratch, knicks, or pots on its surface. The trend of black diamonds is growing spontaneously with the demand for the black color in the jewelry industry. Also, it is counted as one of the hardest materials on the planet earth, if you test it on a Mohs scale then you will get an exact 10 hardness on it.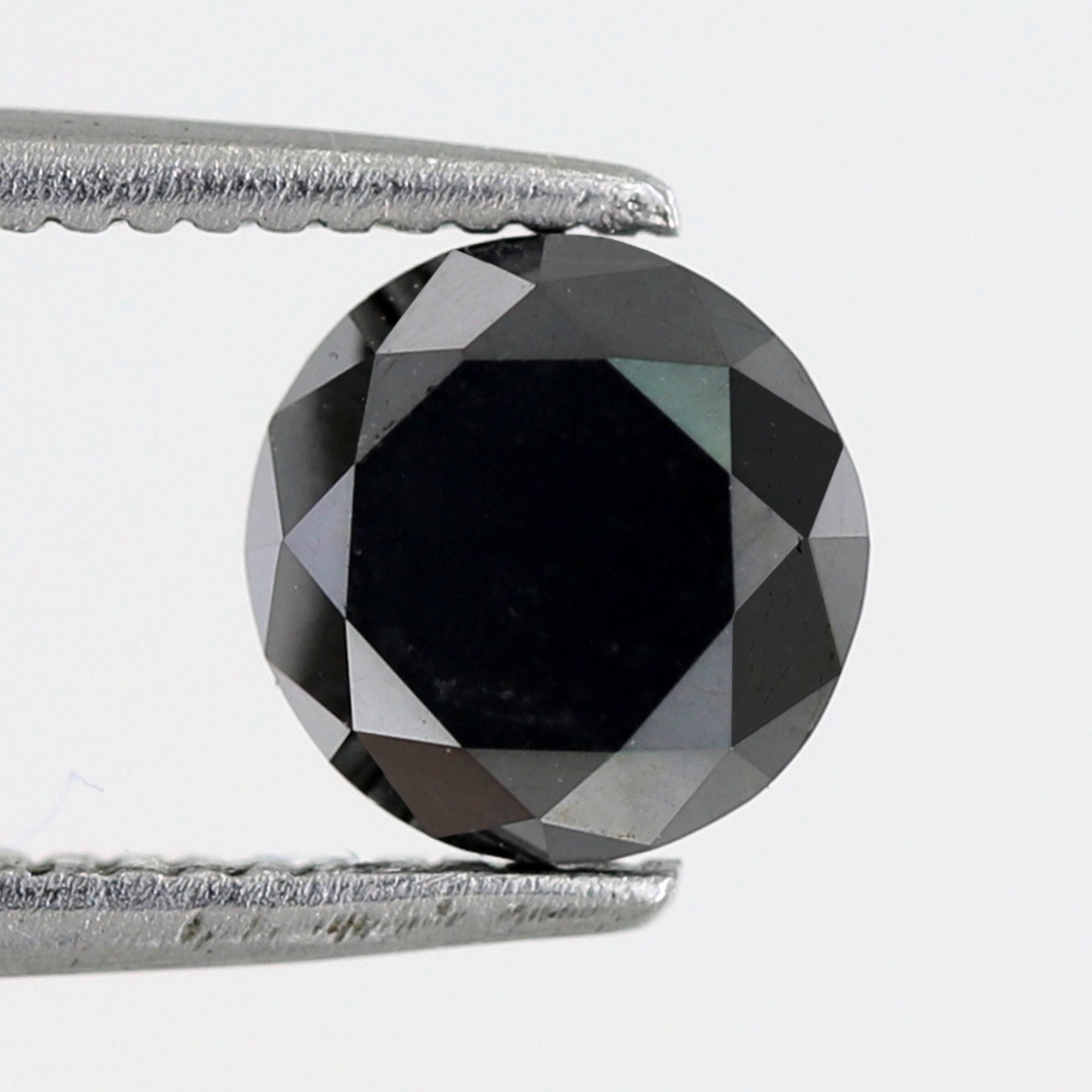 Not only you can design a solitaire black diamond ring with this brilliant cut black diamond but you can also make a black diamond pendant with it in solitaire style. Black diamonds have various types of magical features, also for many it must be new for many but only some know that black diamonds are used since from medical era. If you want to read more about black diamonds then you can check with our blog link below.
What is Black Diamond? and Its History?
Details of black diamond round shape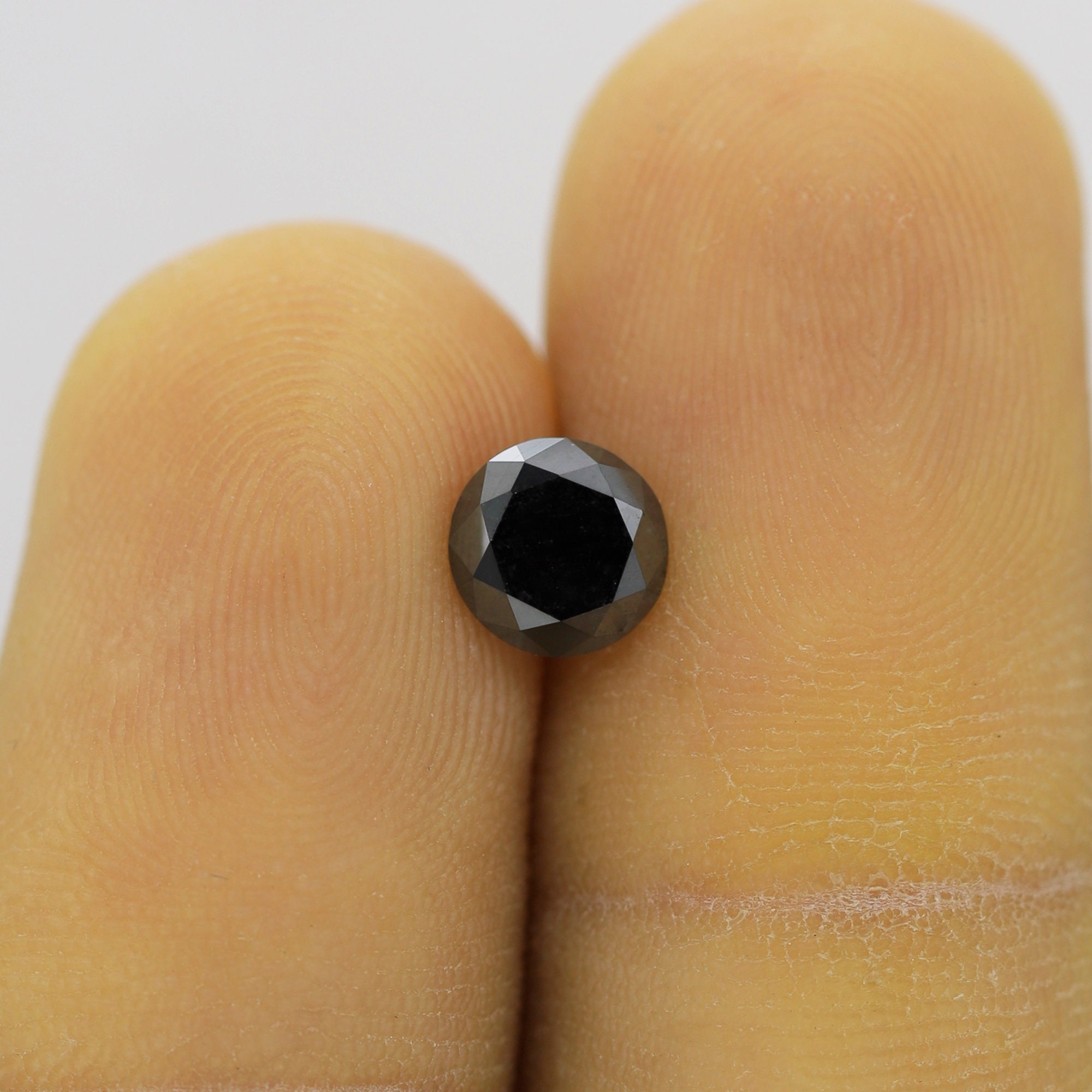 This black diamond round shape has some great features if you want to know more in detail then you can check in below description.
This black diamond is of round brilliant cut in the shape with a dimension of 6 mm X 6 mm X 4.6 mm in size.
It features AAA quality which is one of the best qualities that doesn't have knicks and cracks on the surface.
You can design a black solitaire ring in14K white, yellow, or rose gold color.
One can also design a black diamond pendant or single stud earrings with this single black diamond.
The total carat weight of this black diamond is 1.07 carat which is a perfect solitaire shape to design jewelry of your choice.
Round brilliant cut shape in black diamonds is one of the most popular shapes in diamonds.
Custom shape in black diamonds
If you want to cut black diamonds in different shapes or with the size you want then you are free to ask us anytime over chat or email. As a leading manufacturer of black diamonds, we have skilled artisans who can make black diamonds of different shapes and sizes you want. We can make black diamonds at the best prices and give you black diamonds just the way you want. Design your black diamond jewelry with Jogi Gems and make your dream jewelry come true.