Modified Emerald Black Diamond
Want something unusual in black diamonds then you can select this modified emerald black diamond. The quality of this black diamond is AAA and it is 1.25-carat in weight in total. This emerald shape black diamond is of a modified shape. Edges of this black diamond are longer than the usual emerald cut shape which makes it unique and one of its kind.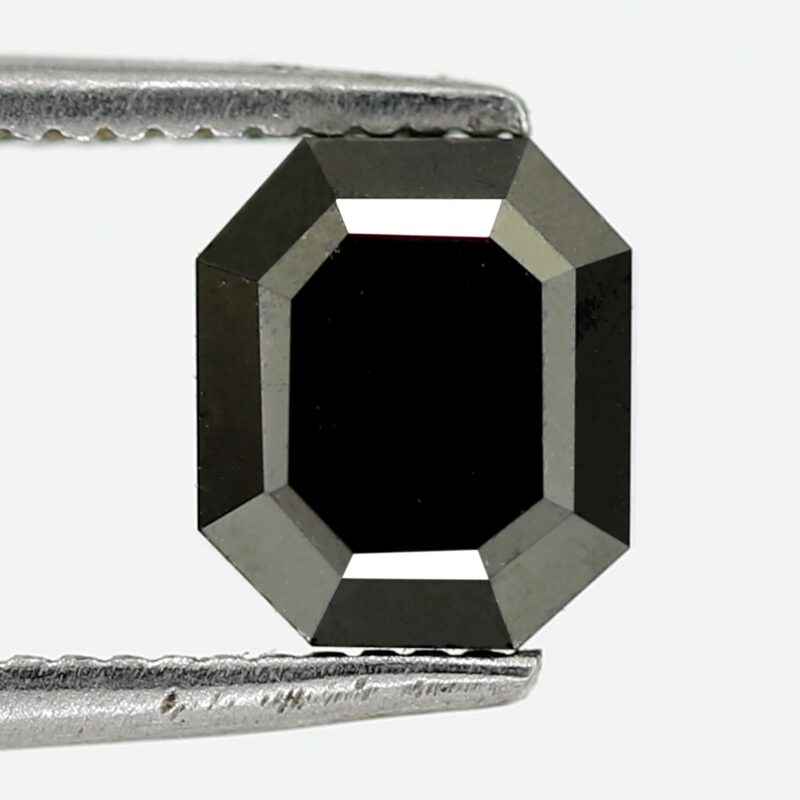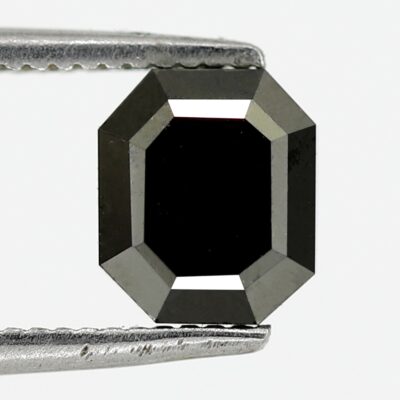 You can make fine jewelry designs with this modified emerald black diamond whether it be an engagement ring, wedding ring, or pendant. We offer the best quality of black diamonds at wholesale prices and as a leading manufacturer of black diamonds, we can offer you at cheaper prices than other dealers.
We have different shapes of black diamonds and each black diamond shape has a great story, if you want to learn more about black diamond shapes then you can check with the blog link below.
What are different Black Diamond Shapes?
Features of Modified Emerald Black Diamond
This modified emerald black diamond is 1.25 carat and the size of the diamond is 6.5 mm X 5.7 mm X 3.5 mm which makes it appear unusual. Generally emerald shape black diamond belongs to the step cut family. This modified emerald black diamond is natural but as most of the black diamonds come with cracks, knicks, and scratches to make it look luster clear they have to go through heat treatment which makes the surface without knicks, cracks, and scratches which makes it fall in AAA quality.
Make gorgeous black diamond engagement rings with this modified emerald black diamond in AAA quality. Black diamond when paired with rose gold, white gold, or yellow gold enhances its beauty twice as its appearance. There are several pieces but a black diamond-like emerald shape in modified shape is hard to find.
Jogi Gems can serve you with emerald shape black diamonds in different sizes ranging from 0.50 ct to 5 carats and more at wholesale prices. So it's genuine to buy from a leading wholesaler, as we have a great stock to hold and we are ready to make other fancy shapes too. Buy this modified emerald black diamond at the best price range from Jogi Gems now and get your antique shape black diamond jewelry collection more worthy now.