Square Rose Cut Black Diamond
If you want to design a square diamond ring then you can choose this square rose cut black diamond ring. Most people like to choose unusual shapes in black diamonds to make their jewelry look different. One can design a gorgeous pendant or engagement ring with this 2-carat square rose cut black diamond.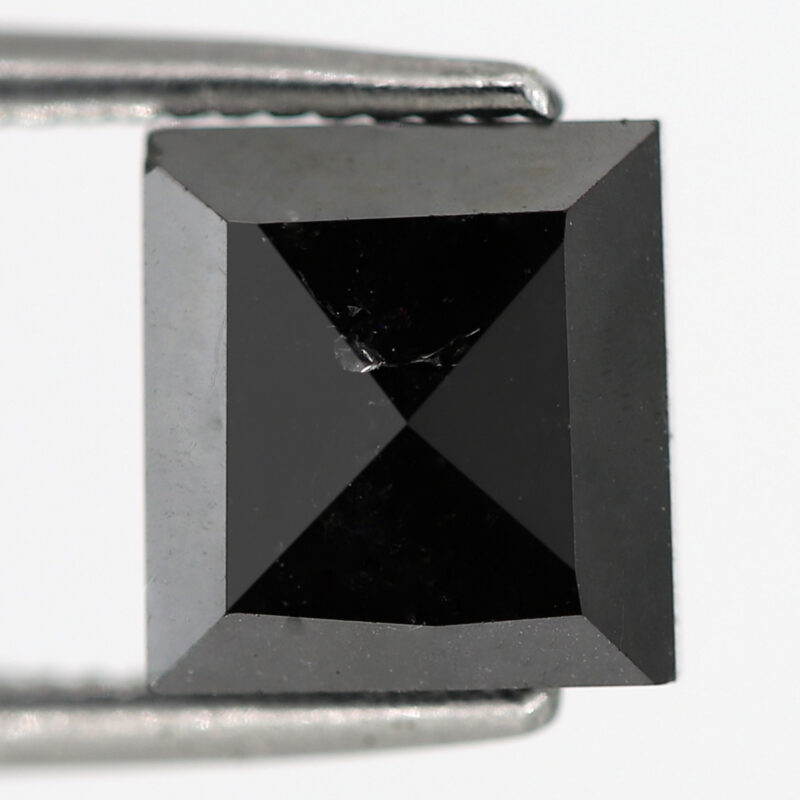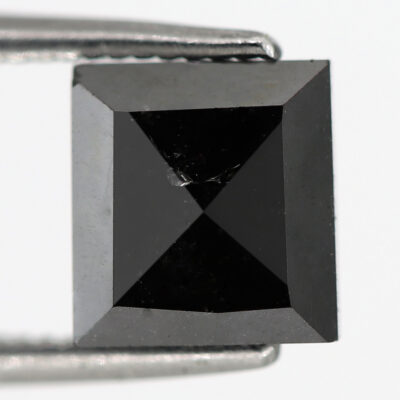 Due to its rose cut to shape in front, it looks like a pyramid in shape, this black diamond has triangular facets on the front hence it falls in a square rose cut to shape. What's magical about this black diamond is that it has a back that looks like a princess cut in shape, so if you want to use it from both sides you can use it as a princess cut or square shape black diamond. The height of this black diamond from the flat bottom is more than 2 mm making it look like a pyramid shape black diamond.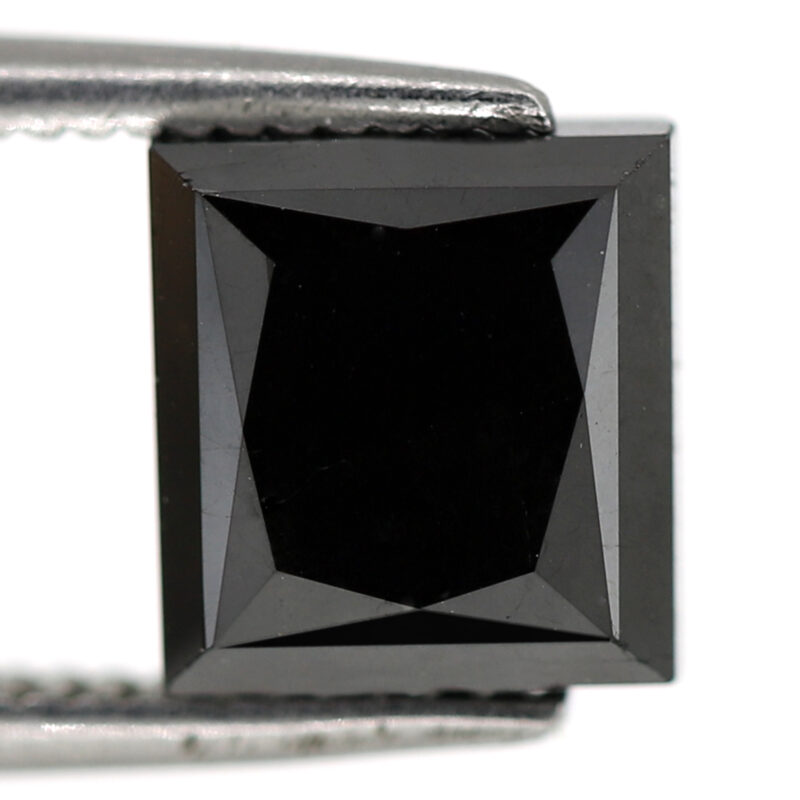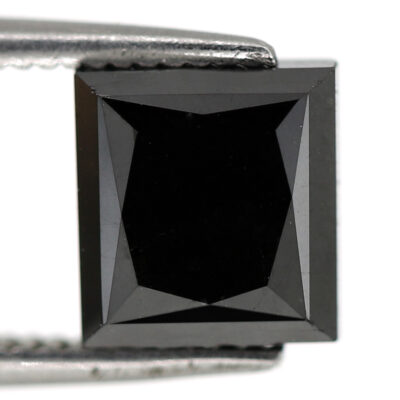 Black diamonds are available in different shapes and sizes, from the usual round brilliant cut to the geometric shapes you want. Each shape speaks differently and has a deep meaning just like usual diamond shapes. If you want to know more in detail about black diamond shapes then you are free to read the blog link below. What are Different Black Diamond Shapes?
Details of Square Rose Cut Black Diamond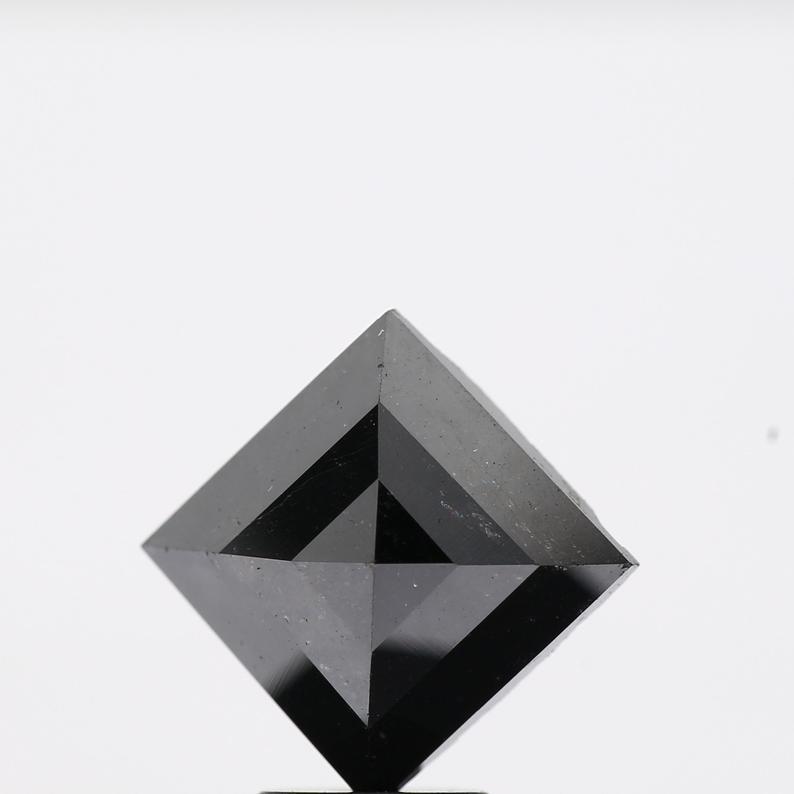 Square rose cut black diamond weighs around 2 carats.
Size this black diamond is around 7 mm in size.
It is also called a princess cut black diamond with a flat back.
One can also refer to this black diamond as a pyramid shape black diamond.
This black diamond is 100% natural but the color is treated.
It features AAA quality which is the supreme quality in the black diamond.
Where can you use this square rose cut black diamond?
Jewelers can experiment with different things with this black diamond in a square rose cut. Therefore once you choose this square rose cut black diamond you will be able to design several jewelry pieces that you have in mind. Following are examples of what jewelry pieces you can make with this elegant black diamond.
Black diamond engagement rings in princess or square shape.
An antique engagement ring in a square or pyramid shape.
The gorgeous solitaire pendant or halo pendant with an accent of white diamonds in the halo.
Unique stud earrings for men.
Custom-made diamond rings and jewelry for your valuable customers.
If you are looking for a custom size or shape in black diamonds then you can definitely reach us with the help of email or chat. As a leading supplier and manufacturer of black diamonds, we are here to serve you with the best, hence we understand the unique demand of our customers and we always try to offer the best customer service experience to our clients. Therefore if you have any such order regarding black diamonds never hesitate to ask us we are glad to provide you with our excellent customer service. Thank you to our hardworking diamond cutters and artisans who can cut diamonds of your choice.