2 carat emerald cut black diamond
Start designing your beautiful engagement ring with our 2 carat emerald cut black diamond which is specially made for ladies who love solitaire black diamonds set in their jewelry. This black diamond is natural but treated to get a jet black color which is mostly served and chosen while selecting the black diamond for making jewelry. If we look at the quality then you are getting this black diamond in AAA top quality which is believed to be flawless quality.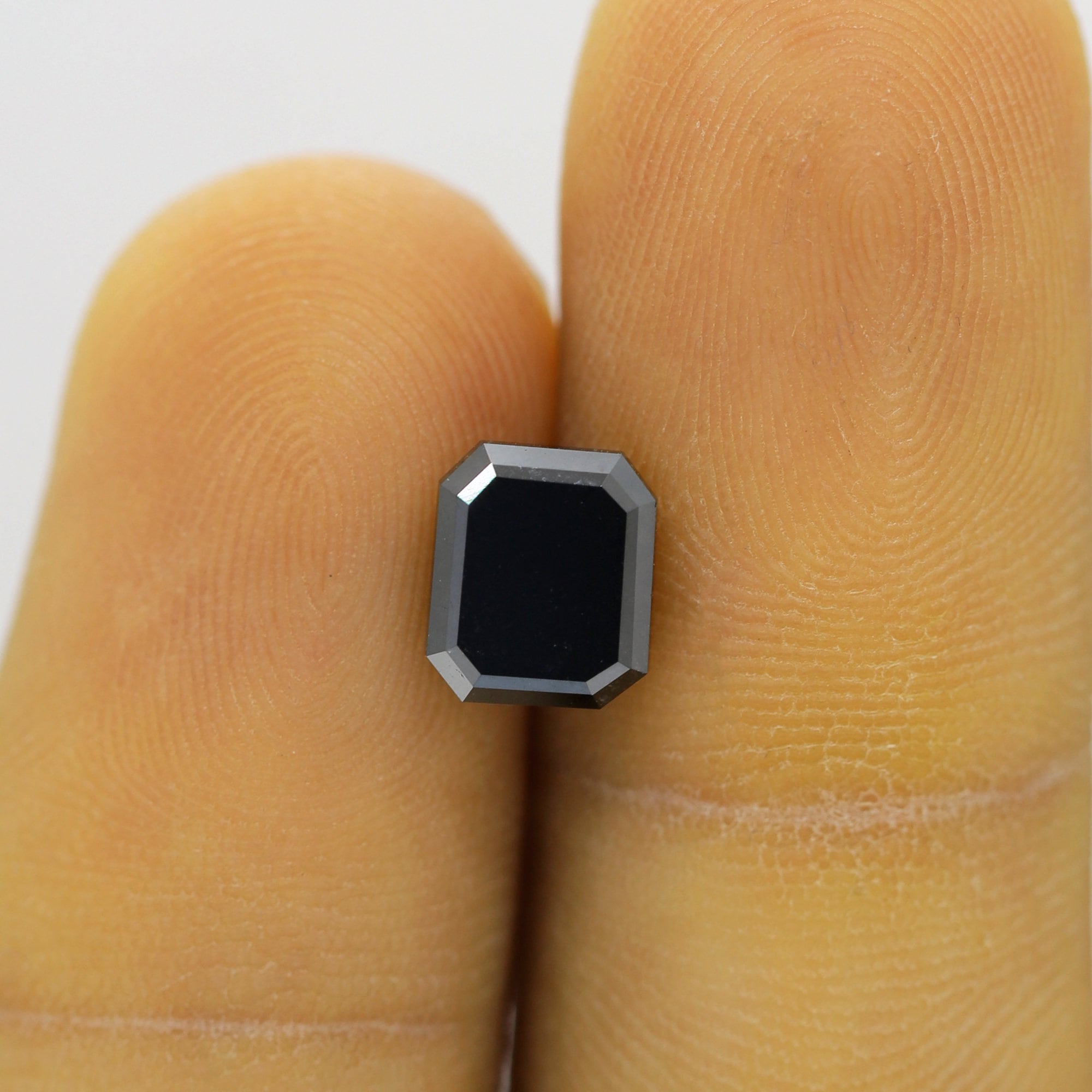 Emerald shape is one of the famous shapes in diamonds and in black diamonds it looks different, it is not cut to show the inside facets but the symmetry and cut on the outer facets is meant to make the diamond shine while the light falls on it. The step-cut facets of this 2 carat emerald black diamond have a shiny polish that is made to hold a diamond with the prong setting precisely.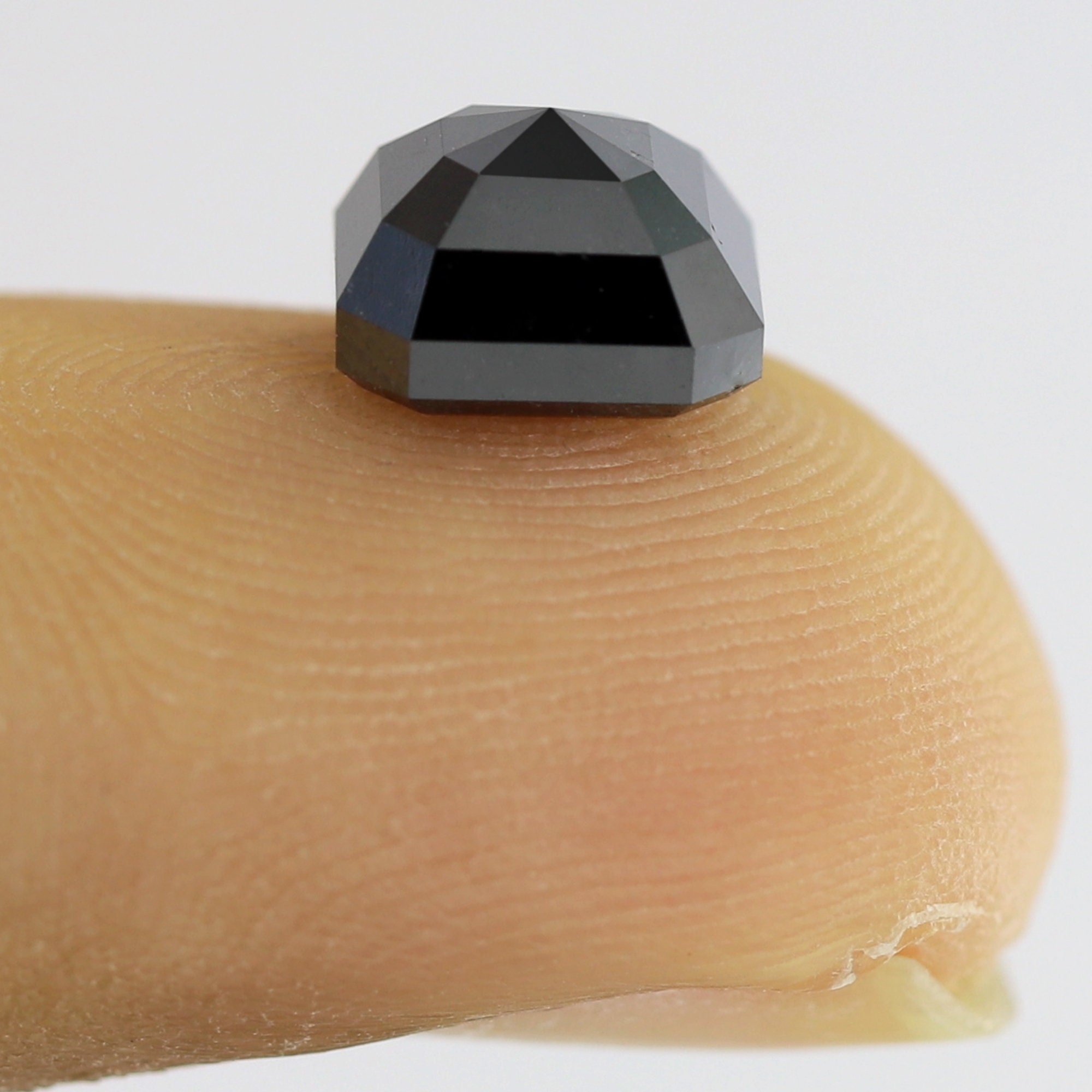 If we compare them black diamonds are cheaper than any other fancy color diamonds due to their color but they are rare to find too. If you love black diamonds or black color and need a stone that has long durability then you must prefer using black diamonds over all other gemstones which are black. do you know? Black diamonds are the hardest material on the planet earth. If you want to check rare facts about black diamonds then you can click the link below.
Black Diamond Meaning and Its History
2 carat emerald cut black diamond in Details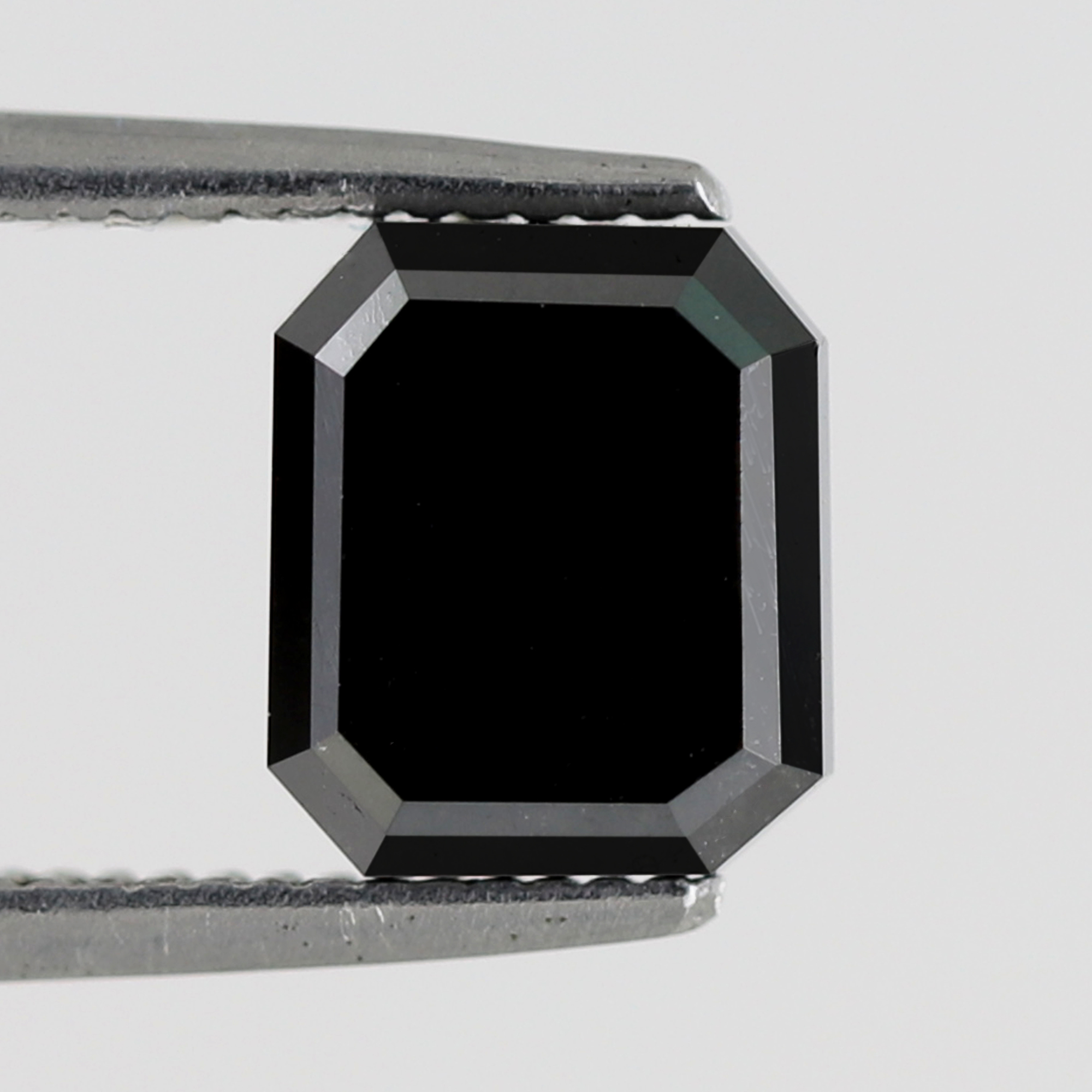 Where you want to put this black diamond is the first thought but before you decide to go with this 2 carat emerald cut black diamond in detail.
The total carat weight of this black diamond is 2.53 Carats which is a perfect match to set in any solitaire jewelry.
The size of this black diamond is 7.5 mm X 6.5 mm X 4.9 mm which makes it elongated and fits a rectangular shape.
You are getting this black diamond in AAA quality which is the most chosen in black diamonds.
They are natural but treated to get a jet black finish so most black lovers can wear them and flash their love for the color black.
You can design different types of jewelry like emerald cut black diamond pendants, emerald cut black diamond rings, and emerald cut black diamond solitaire rings.
Custom emerald shape black diamond request.
If are you looking for a black diamond that is big and want couldn't find it on our website then you are free to ask us over chat or email. We can make the black diamonds as per your need, you just have to mail us the exact details of what you want and our team will reach out to you and discuss it. As a leading manufacturer of black diamonds, we can offer you a great customization service that nobody can offer without charging you a single penny for it.
When it's to black diamonds Jogi gems is the best place you can turn to, this emerald shape is really amazing and you can get these beautiful gems at wholesale price at our store. Own it and start creating gorgeous black diamond jewelry and shake off the world.