Rectangle cut black diamond
Are you looking for an emerald shape diamond in black color for your new black jewelry design? Then you can choose this rectangle-cut black diamond. When one searches for a black diamond the first thing people must do that they must check its quality. Where AAA quality is one of the topmost in black diamonds it comes without scratches, knicks, or pots on its surface visible to the naked eye.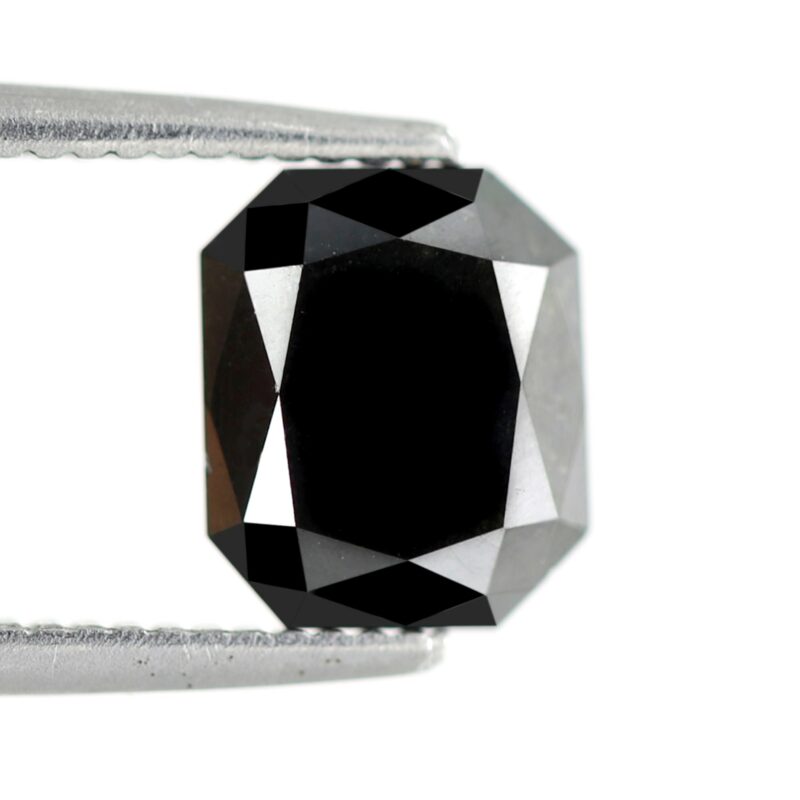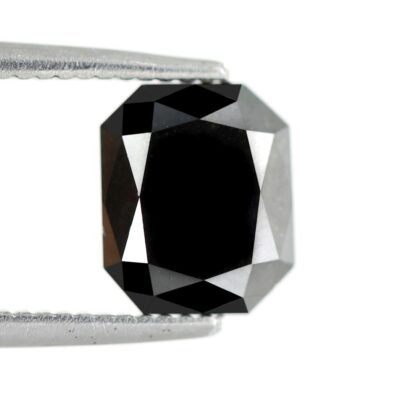 Emerald shape black diamonds are famous for their rectangle shape, elongated look, and flattish table and rose cut shape in their back in black diamonds. A black shade and white reflection of light make this black diamond look elegant. The rose cut to shape in black diamonds is famous due to its triangular facets, giving it a one-of-a-kind look. So you can set this black diamond in two ways from the front face to the backside which is rose cut.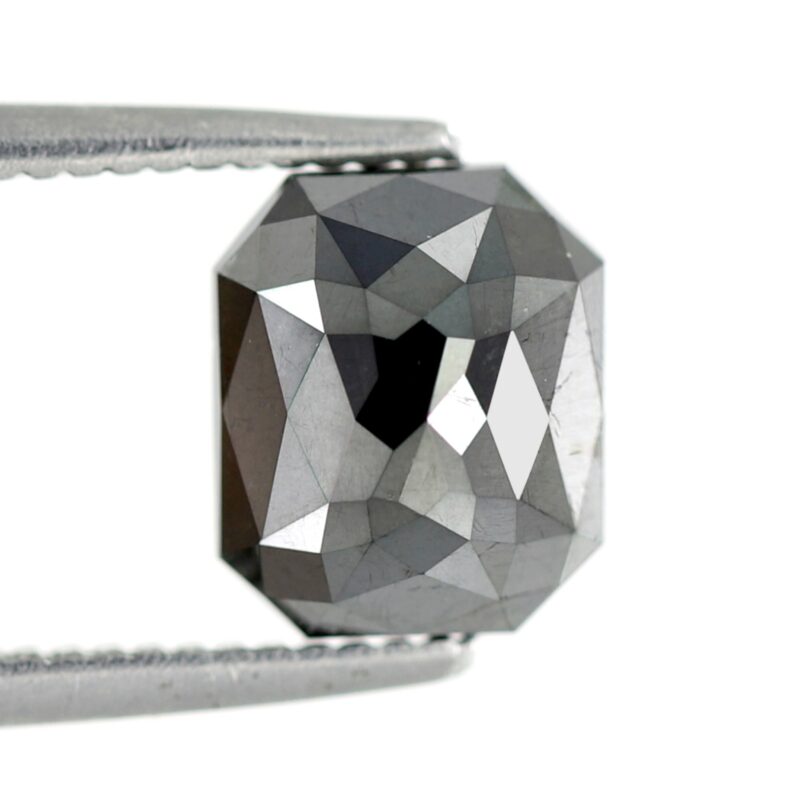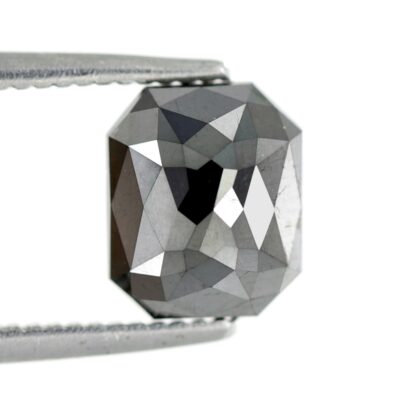 Black diamonds are magical with their trendy jet black look, At Jogi Gems, we only promise to serve you with the highest quality AAA black diamonds so that the diamond looks elegant in the center of the jewelry you choose to set it in. If you are new to black diamonds and want to learn more about this magical diamond, you can check out the link below.
Use of black diamonds in jewelry
Rectangle cut black diamond in detail.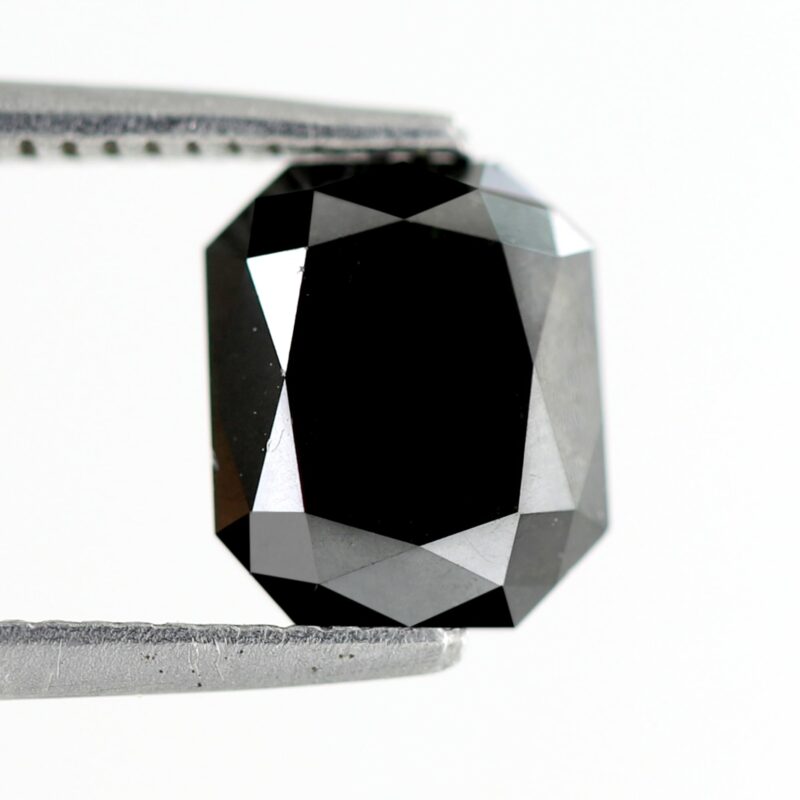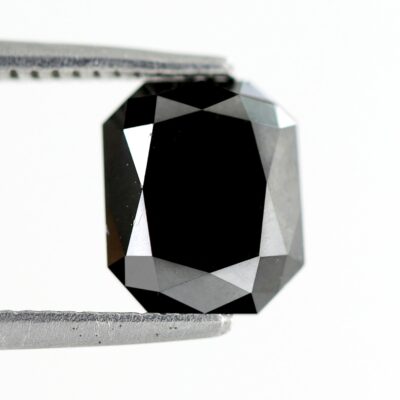 If you want to fit this rectangle-cut black diamond into your jewelry then you must be aware of its specifications first.
This black diamond which is also known as an Emerald shape is a rectangle shape.
It features gorgeous AAA quality which is magnificent quality in black diamonds.
You can design vintage-style emerald shape diamond rings or pendants in 14K gold.
The total carat weight of this black diamond is 1.78 carats which makes it a solitaire size in shape.
The size of this black diamond is 7.4 mm X 6.2 mm X 4 mm the best to fit in a pendant.
If you are a jeweler then you can use this black diamond from the backside too as it has a rose-cut-like structure.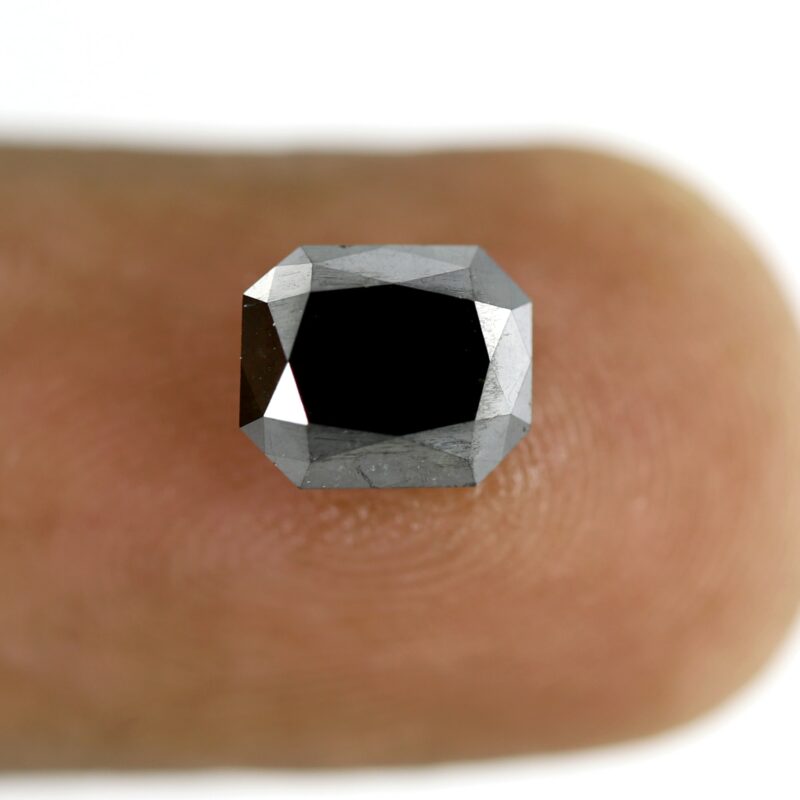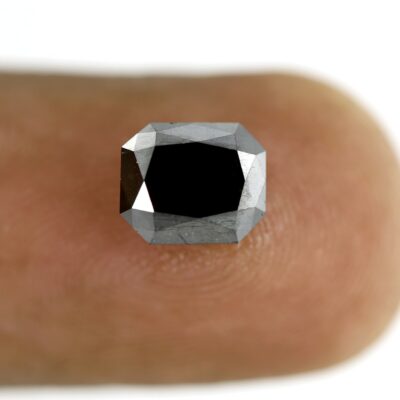 Custom shape black diamonds
Jogi Gems is well known for its black diamonds, a place where you can order black diamonds of various shapes and sizes of the topmost quality. If you are a fan of emerald shape black diamonds and want to make black diamonds in different shapes or sizes then you can definitely reach out to us with the help of email or webchat. Jogi Gems have a pool of skilled diamond cutters who can cut black diamond as per your desired wish. We understand the need of our customers and according to that, we are here to serve you with the best-customized service whoever wants to get a custom shape black diamond can feel free to reach us anytime.
But if you like to go with this rectangle cut black diamond with a trendy design in your mind then you can add this to your cart and make your purchase now, As this black diamond is ready to ship and available in stock.