Facts about black emerald cut diamond
The beauty of the black emerald cut diamond is unmatched and impeccable. Black diamonds are currently the most popular option for unusual or edgy designs in non-traditional engagement rings.
A black diamond is the best choice if you're in search of a distinguished stone with the toughness and brilliance of a colorless diamond!
Stay tuned to this blog to discover facts about black emerald cut diamonds and where they can be paired the best.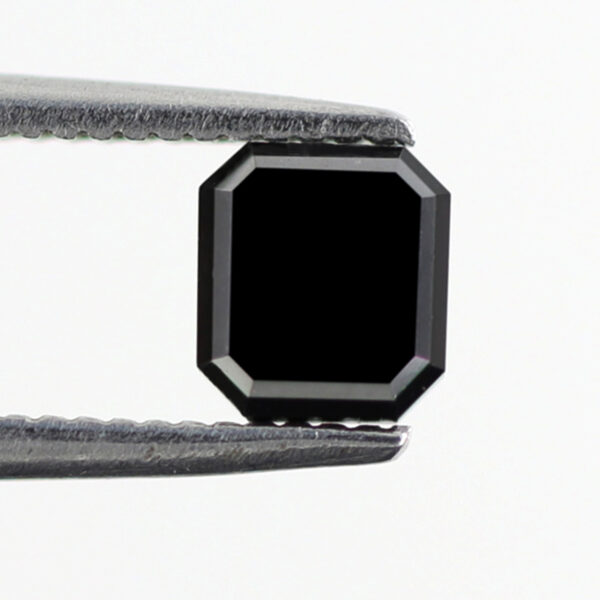 Want to know about the history of black diamonds then you can check with the link below
Black Diamond History
Different grades of a black emerald cut diamond
The preferred grading scale for all gemstones is Natural AAA, AA, or A, which can therefore be used to grade them.
The first class is the Natural AAA: This is the best possible standard. It is a representation of the 10% best gemstones. The AAA-quality black emerald cut diamond comes with less number of cracks, and the pots are visible to the naked eye. It is hence categorized as the top quality in black diamonds and hence with cleaner surfaces the prices are higher. Preferably it is chosen by 90% of the jeweler across the globe.
The second-best category for gemstones is natural AA. 20–30% of all black diamonds fall into this category. Crack, pots, and nicks are easily visible to the naked eye, these black diamonds are chosen by jewelers who design raw and natural designs. They are easily available because of their lower demand and higher availability, and prices of this grade are affordable.
Lastly, Natural A: Between 50% and 75% of all gemstones fall under this class. Natural A emerald black diamonds are opaque, with lots of surface inclusions, pots, and cracks over the surface, hence they are nonetheless excellent, and they are regarded as being of lower grades than the first two groups. They are not the favorite choice for black diamond lovers.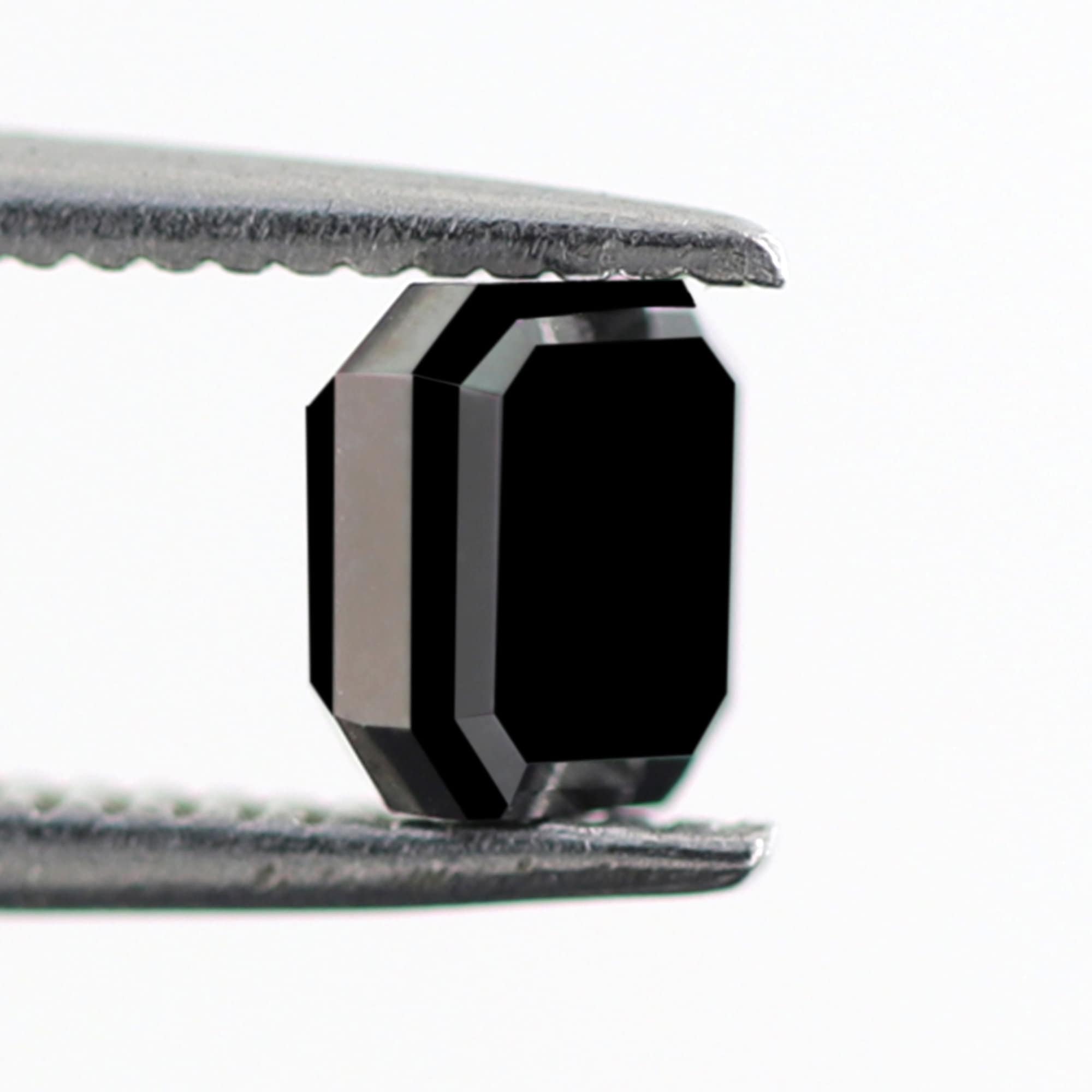 All you need to know about this
natural emerald black diamond
You cannot miss out on this luxe gem. The features are too good to skip out on. Check out what we got for you: 
The diamond is beautifully crafted in an emerald shape to provide smooth support to your jewel

It weights 0.85ct and has a 5mm diamond size for comfort fit

The diamond is a natural diamond with pure sourcing 

A stunning option to replace the ordinary gemstones 

Has a beautiful opaque clarity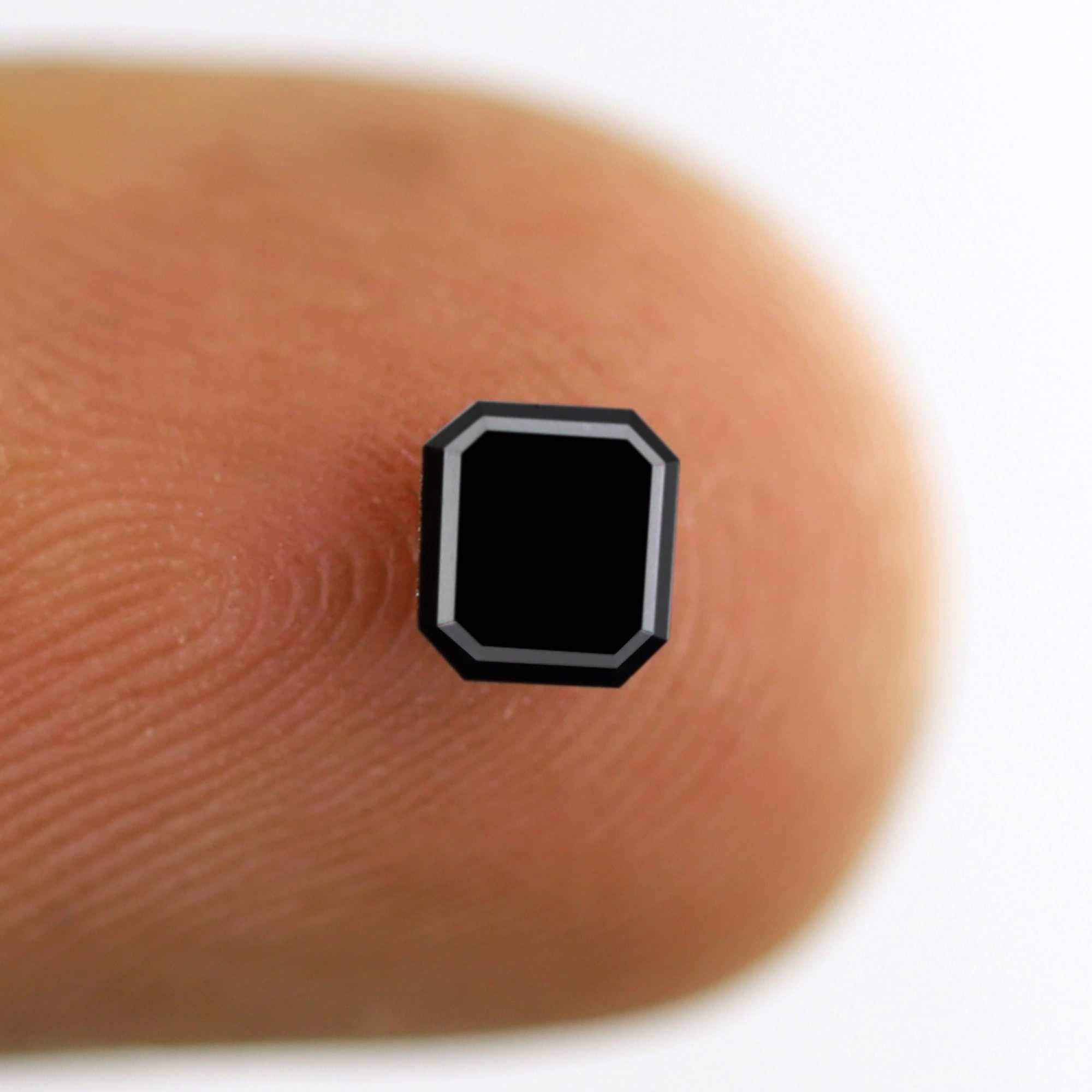 The pairing of natural emerald black diamonds
Here is how to pair your diamonds.
Rectangle black diamond is the best fit with simple solitaire and shimmering halo settings being two of the most widely used configuration options. 
Emerald-cut black diamond bands can also be a chic and subtle choice for the minimalist bride. Emerald-cut solitaire engagement rings highlight the elegance of the central stone.
Although black emerald cut diamond solitaire and halo rings are popular, they are by no means the only exquisite possibilities. Stunning choices include emerald cut three stone engagement rings, and emerald-cut engagement rings with baguettes are becoming more fashionable.
The baguette side stones would match perfectly with the step cuts of the emerald diamond core.
To conclude
In a nutshell, if you are planning to buy emerald-cut black diamonds in high quality and quantity make sure to connect with us by clicking on the chat box on our website  jogigems.com. Make sure you check out our exceptional range of loose diamonds and engagement rings as you browse. 
We make sure that your shopping experience is smooth and effortless at Jogi gems.