Rustic Diamonds
"Rustic Diamonds" what do you understand from this word? A diamond that looks dirty or dull? Well probably yes, but I won't say it as something dull or dirty. In the race of ordinary diamonds, people often look for something that is different. So if you are thinking to own a diamond ring that is extraordinary then you must know about this beautiful creation of nature.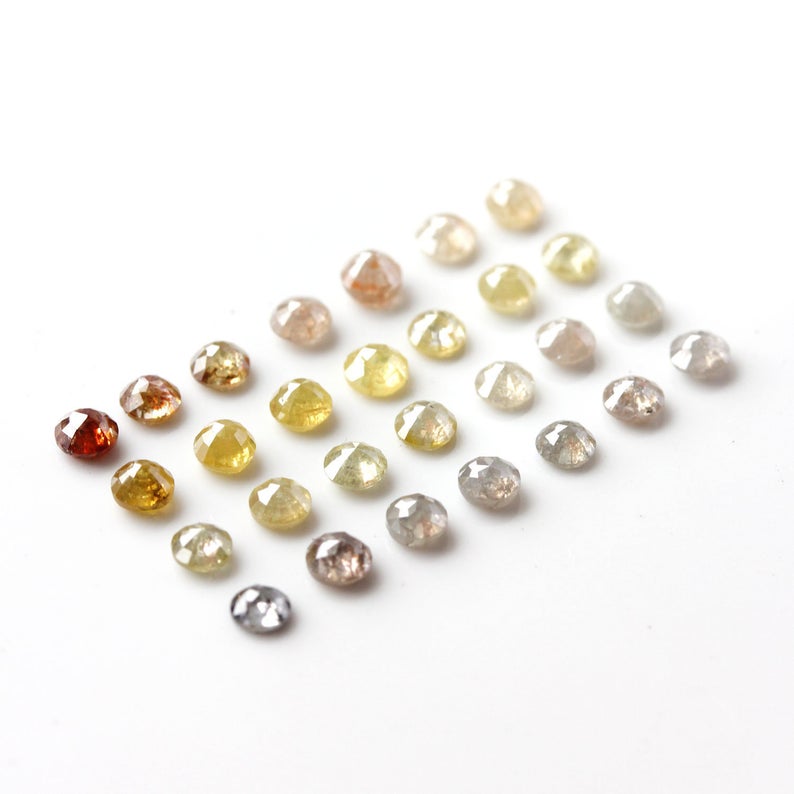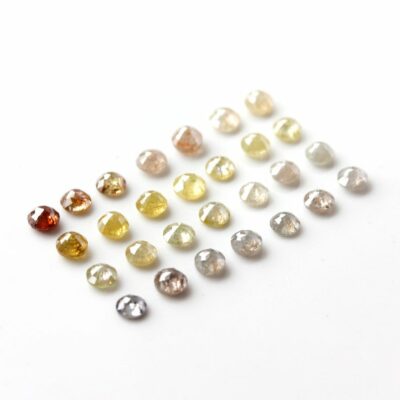 You must have seen some rings on your Instagram profile made by some famous jewelers with a lot of inclusions in different colors. Most of them in geometrical shapes matching with modern and vintage designs most probably. Ever wondered what are they and where do they come from? How they get such color and how why most important why rustic diamonds are trending much more nowadays? Let's get to know what are rustic diamonds and what made them so special in this blog below.
What Are Rustic Diamonds?
The term rustic means something that looks reddish, brownish, or yellowish inside the diamond. Therefore the term rustic diamond is perfect for these diamonds as most of the rustic diamonds are found in reddish, yellowish, or brownish in color. Some of the diamonds are highly included in that they look opaque in clarity and hence they simply don't follow the diamond 4c's grade.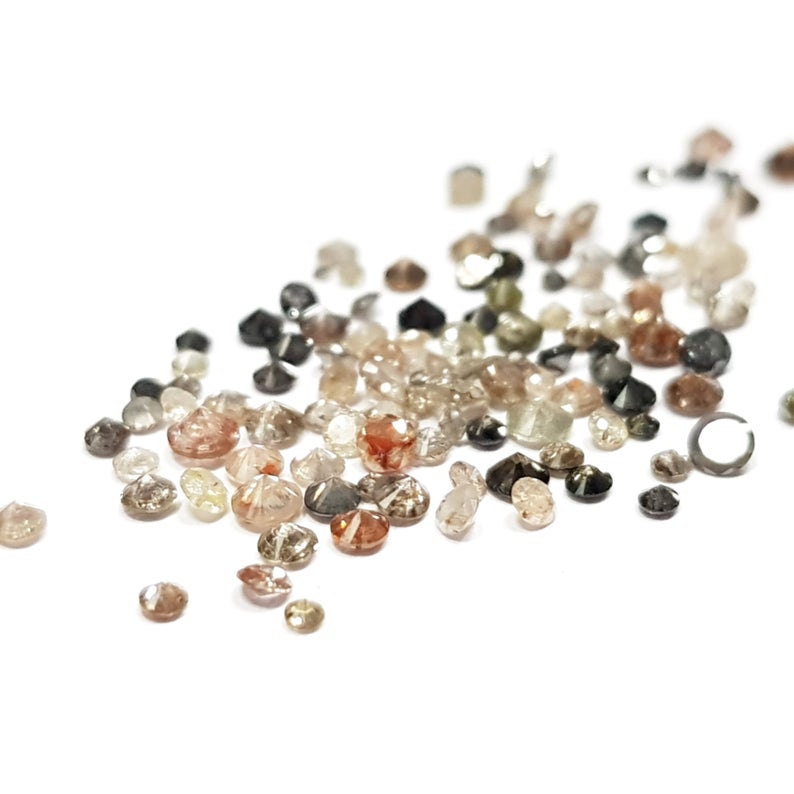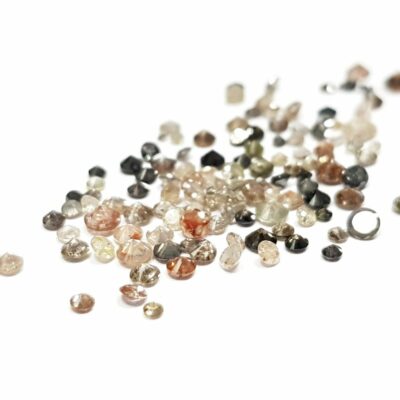 Rustic diamonds are also known as earthy diamonds because they reflect the color that resembles nature the most. Creative jewelers who design nature-inspired jewelry are always in search of rustic diamonds due to its earthy nature. Rustic diamonds are also known as organic diamonds and most probably nature made as to the structure and color inside of the diamond is nature-made and they cannot be made by humans again in a similar way.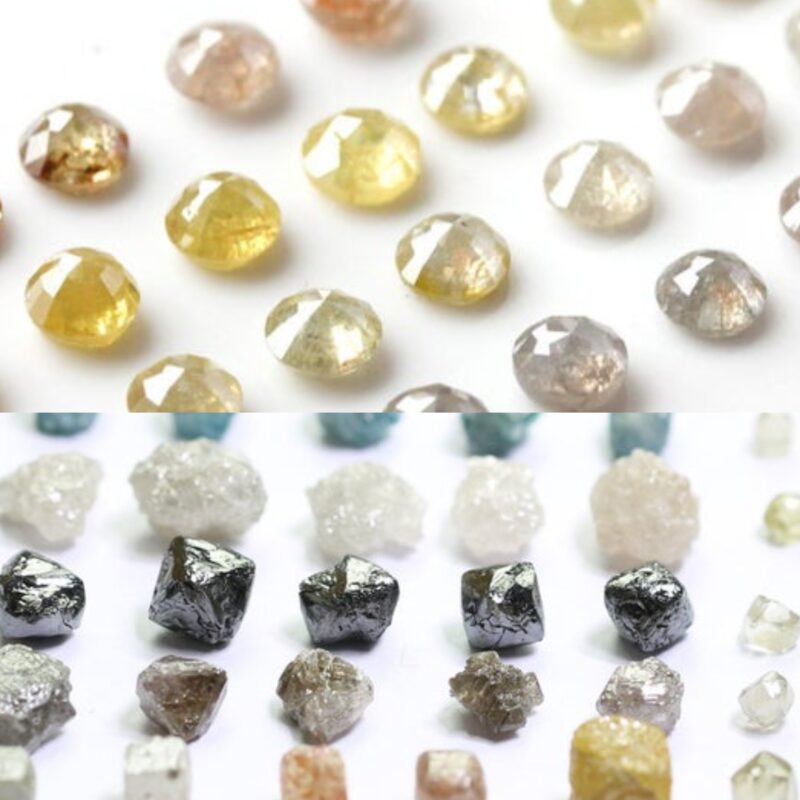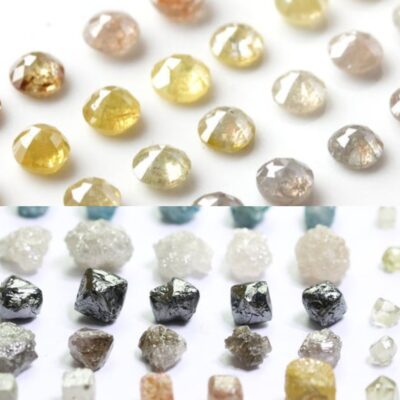 Therefore such things make rustic diamonds a much exciting topic and are becoming part of discussions among jewelers and nature lovers. Rustic diamonds are just cut from the rough diamond that is mostly included. It is not that hard to find rustic diamonds as they are available in large amounts. Most diamonds found underneath the earth's crust are included and are not of gem grade.
Are Rustic Diamonds Cheaper?
Yes, Rustic diamonds are cheaper than regular diamonds due to lots of incisions found in them, but the prices might go higher depending upon the clarity of the stone. The fewer the inclusions in the diamond the more the price of a rustic diamond can go higher. But they won't go as higher as the ordinary diamonds, as they are available in abundance due to its quality. But the demand for ordinary diamonds is more than the rustic diamonds, But due to the uniqueness and in the race for something different we cannot deny that people are also searching for rustic diamonds the most. Mostly the ones who are bonded by nature and adore nature too much and want to see the same magic in their jewelry pieces. For them, the good news is that rustic diamonds are cheaper than normal diamonds.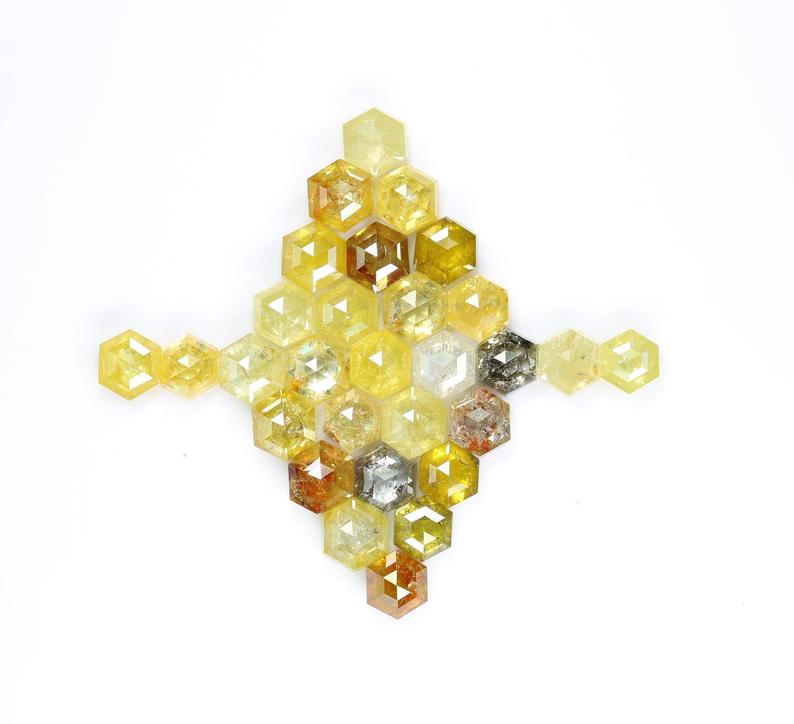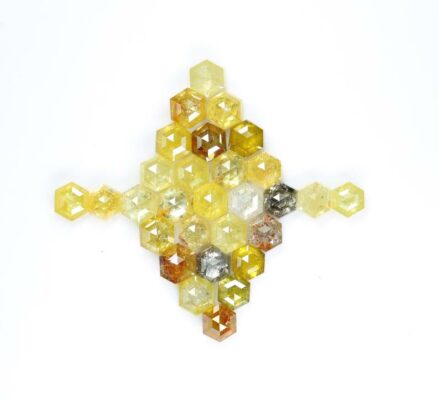 Also if you want to own a color diamond ring but couldn't afford it then you can go with these included color diamonds which are cheaper than the higher and rare color diamonds. The only difference would be these are included and not clear as other color diamonds. But the earthy texture of those rustic diamonds not only looks gorgeous but they will make you feel closer to the beautiful creation of nature.
Rustic Diamonds are ethically sourced
One of the major reasons to own a diamond ring with rustic diamonds is that they are ethically sourced, These diamonds are also known as ethically sourced diamonds which are mined legally under KPC'S program. Right now they are in great demand due to their legal sourcing methods. So if you are looking to buy diamonds that are ethically sourced then you can opt for rustic diamonds or salt and pepper diamonds.
The most amazing thing about these diamonds is that there is no identical to another one. No, they are not salt and pepper diamonds but heavily included with the minerals that add heavy colors to it. Most of them look milky that's why they are also known as milky diamonds. As the inclusions are not clear as we see in the salt and pepper diamonds they are called icy or milky diamonds. Most of them are grayish, cloudy, or reddish in color. You can find it in rose cut shape as that is the only shape that makes them look elegant. If you want to learn more in detail about rose cut diamond shapes then you can refer to our blog below.
What are Rose Cut Diamonds
So next time you try to buy a salt and pepper diamond don't get confused between salt & pepper diamonds and rustic diamonds both are different in their own terms.
Rustic Diamond Jewelry
If you wonder what type of diamond jewelry you can make with rustic diamonds then you must slide below with a gorgeous collection. Many jewelers with their creative mindset are designing one of a kind jewelry with these magical diamonds. Rustic diamonds are setting an unusual trend due to its ethical sourcing and organic features.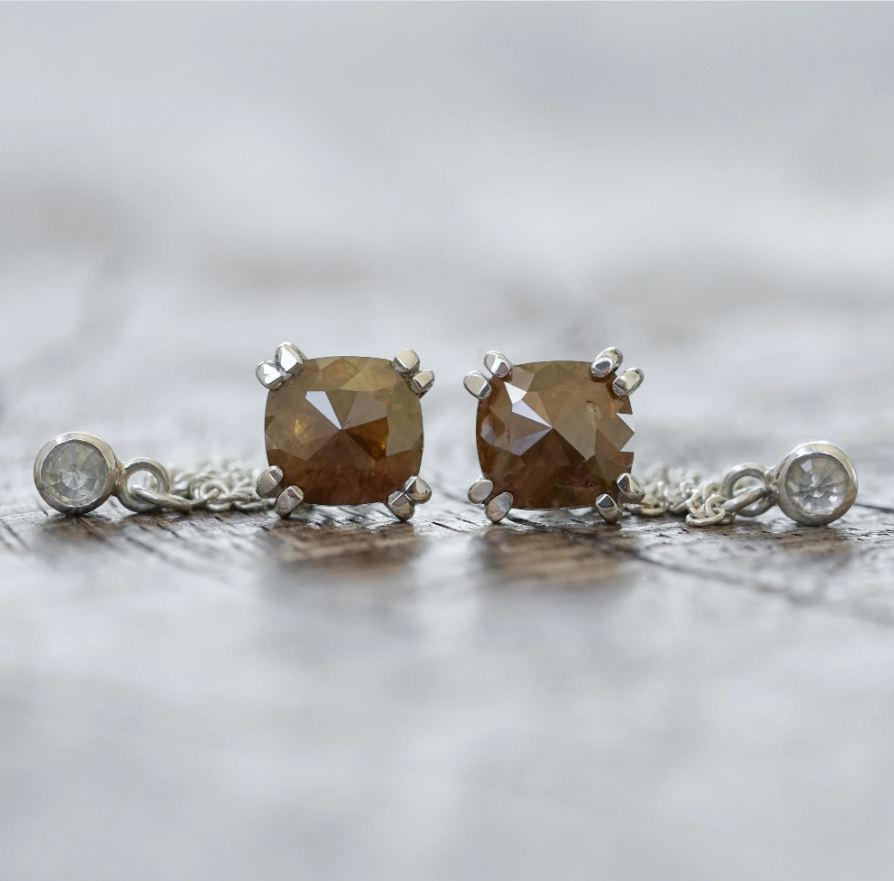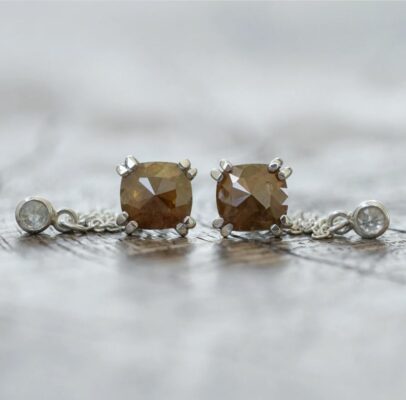 The above picture consists of two cushion shape rustic diamonds in champagne or dark brown color with two milky rose cut diamonds on the top. It looks one of a kind, elegant and aesthetic. If you want such milky diamonds in pair then we have them to don't hesitate to ask us anytime.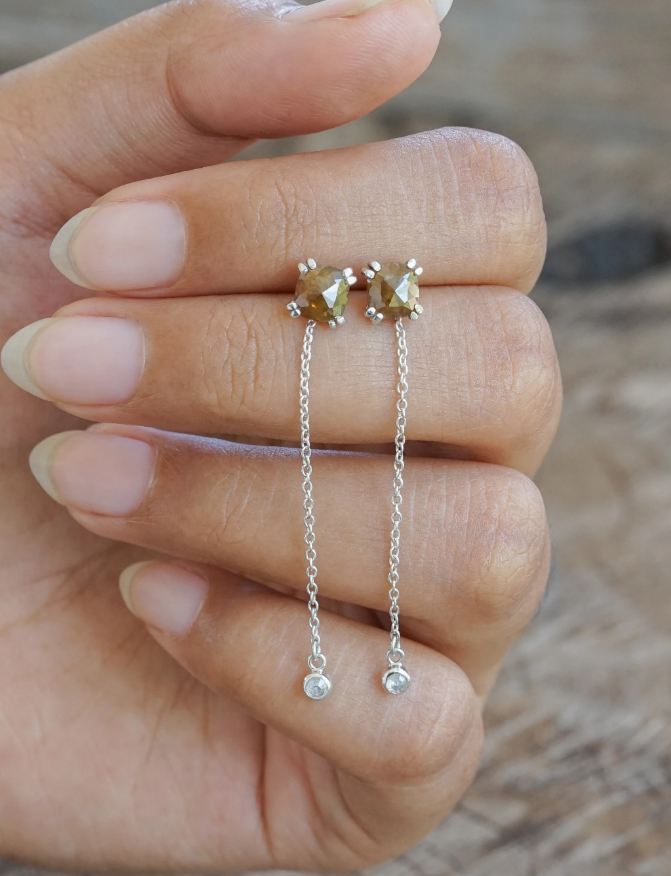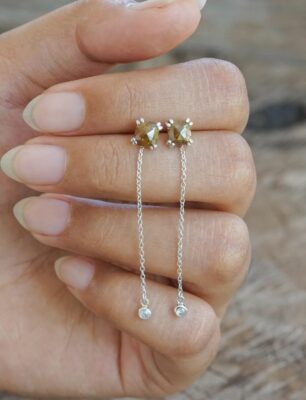 Rustic Diamond Rings
Feel the best ever choice with the rustic diamond rings that are mostly nature-inspired and kept natural in terms of design too. Let's see some of the best examples of rustic diamond engagement rings in our blog so that you can get an idea of how elegant they look.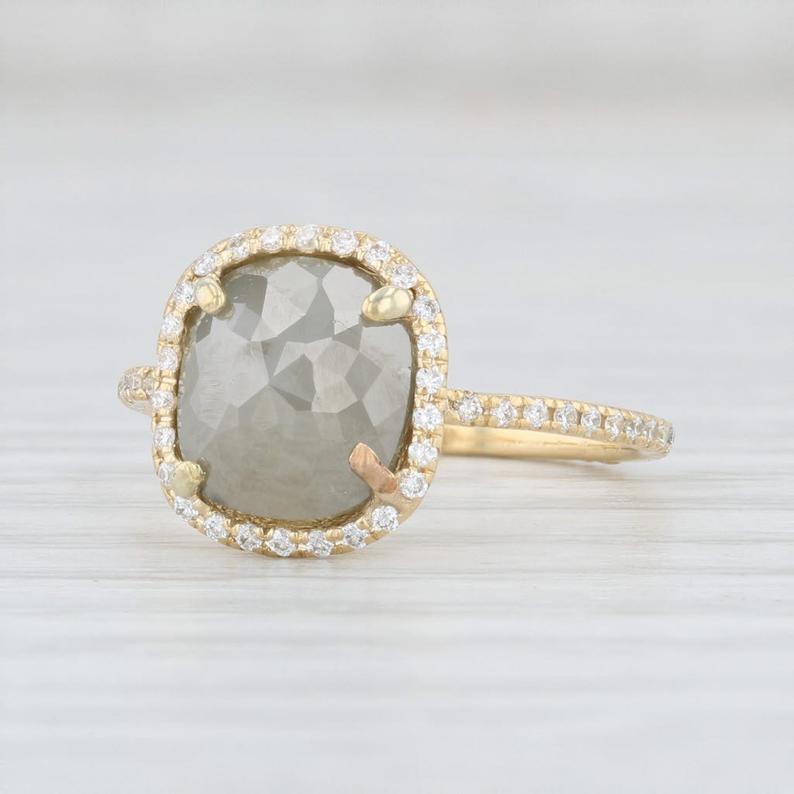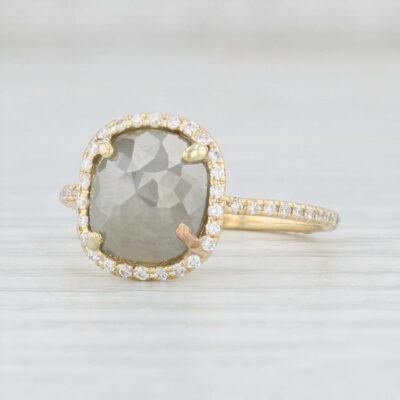 This rustic diamond ring is accented with white diamonds made with 14K yellow gold. If you are a 50 shades grey fan then this diamond will make you fall in love as the shades of grey change dramatically whether you take it in daylight, underneath the bright sun, or in bright light at night.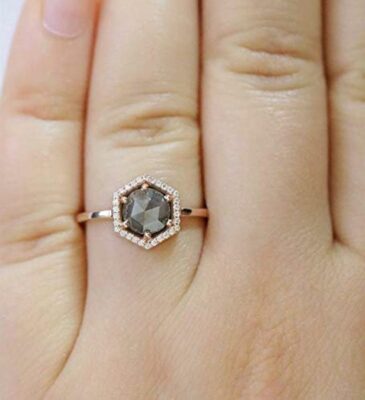 Although his ring looks like a hexagon ring but the diamond set in the center is a dark grayish rose cut rustic diamond. Rustic diamonds are usually set in rose gold due to their ongoing trend and these organic diamonds add a vintage look to them.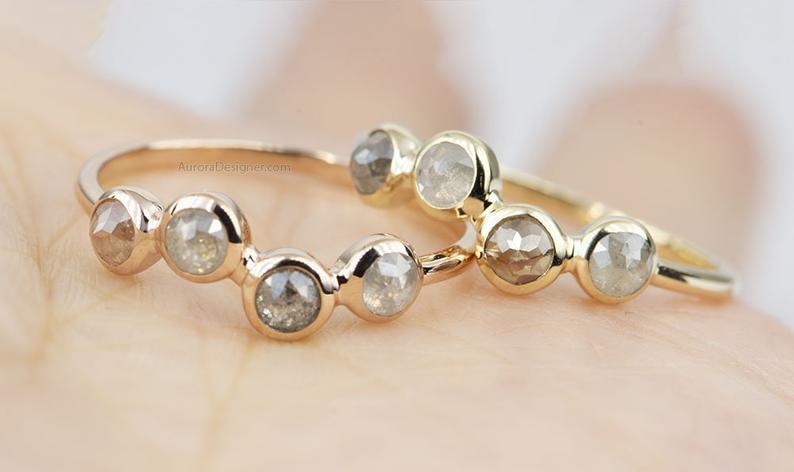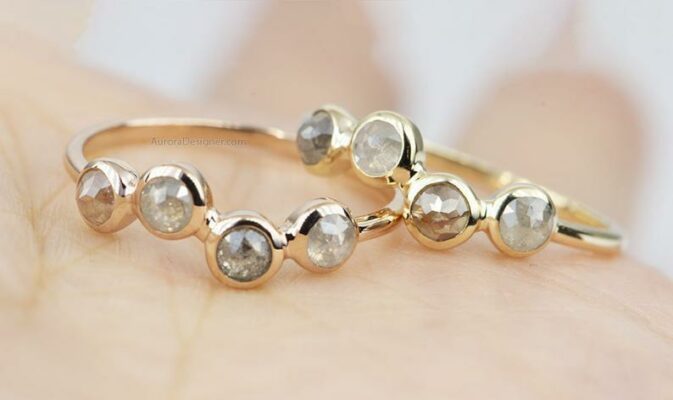 If you love petite diamond rings with colorful stones but can't afford to buy them then you must take a look at these small rustic diamond colorful stacks. Most of them with dark grayish, grayish, milky, and red diamonds make them look different from ordinary color diamond rings.
I hope at the end of this blog you all understood the importance of Rustic diamonds and what they are. Now or in the future, the trend of rustic diamonds is about to go higher. People really love something that is different and in this world full of something ordinary having a ring that stands out is worth it. So let's see how many of you are gonna propose your one in a million with the gorgeous beauty of rustic diamonds.