What are Galaxy Diamonds
You might have seen Solitaire diamonds that are pure white and crystal clear. They are precious timeless stones. But, how about some offbeat options? If you're wondering What Are Galaxy Diamonds, we have curated an Informational guide for you. Galaxy Diamonds are slightly less known but equally enchanting and glamorous. These diamonds represent the celestial sky, where you can watch the stars shimmering along its shiny surface. In recent years, unique diamonds like Galaxy diamonds, grey diamonds, and black and white diamonds gain popularity. 
Galaxy salt and pepper diamonds also known as galaxy diamonds got their name from their look, whenever the light passes through it the light traps inside of it giving it a unique and glowing look. So whenever you gaze at the diamond closely you'd get to see a galaxy inside of it. Set it in an engagement ring with a claw prong setting and let its natural beauty with the creation of a jeweler rock the beauty which will be cherished by everyone you know.
The Ultimate Guide to What are Galaxy Diamonds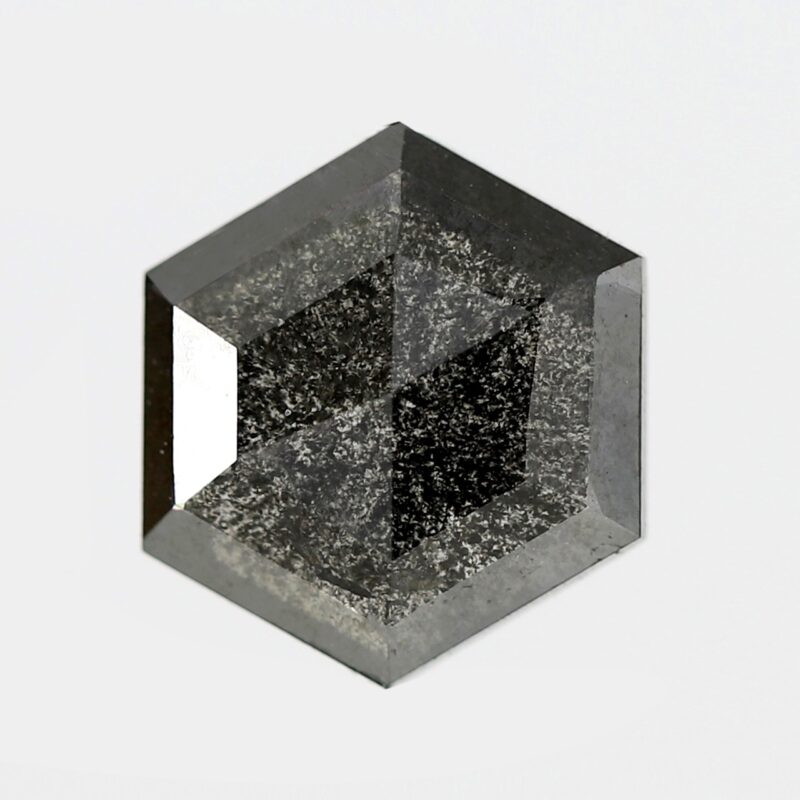 Take a close look at the above image don't you think it is a replica of a galaxy trapped in this hexagon shape salt and pepper diamond? Well, it has lots of dark inclusions filled in dots hence it is giving it a galaxy salt and pepper diamond kind of look. Why it is rare? Because you won't be getting any other galaxy salt and pepper diamond that can give you a similar vibe as the one you got your eyes on. It's something like every galaxy is unique and of its own kind in our universe.
Galaxy Diamonds rings are often used for engagement rings or anniversary gifts. The diamond is filled with black or white speckles. As the name suggests, the Galaxy Diamonds come in unique colors and patterns, giving them a raw and pure look. If you're looking for a non-traditional ring with original designs, Salt and Pepper diamonds would be an excellent fit for you.
Generally, Galaxy Diamonds have a round brilliant cut shape or geometric shape. This means that it has a culet at the bottom part where the facets meet at the bottom of the stone. On the other hand, Salt and Pepper diamonds come in a rose-cut shape. These diamonds appear to be more metallic in a darker color with a blue hue. The best description for its captivating appearance would be the dreamy heavenly sky filled with celestial objects. They are also known as celestial diamonds due to their galaxy-like appearance.
Is Galaxy Diamond a Natural Diamond?

What are Galaxy Diamonds? Are these even Real Diamonds? Just like Solitaire Diamonds, Salt and Pepper Diamonds or Galaxy Diamonds rings are real. These are ethically sourced diamond rings that are Earth-mined and natural without any scientific treatment. 
These alluring Grey Diamonds are formed by coming in contact with a higher level of Hydrogen or Baron at the time of their formation. These elements interact with the stone creating a specific structure, texture, and color, i.e., you might notice distinct hues in the stone. During the formation process, the stone undergoes extreme heat and pressure levels that give rise to the beautiful speckles. This is why every Salt and Pepper diamond has a unique design, and no two diamonds would look similar.
Are Galaxy Diamonds a better pick than White Diamonds?

Every diamond has its unique characteristics. Let's see how. 
Solitaire diamonds are irreplaceable, classic, timeless pieces. Black and White diamonds have the same composition but differ in colors and rarity. Galaxy Diamond rings have a raw touch that has the power to bewitch you with the pure celestial sky. Salt and Pepper Diamonds blend white and black speckles, giving the stone a glossy and silky look. Grey diamond rings are rare designs that come with a speckled look or a deep metallic blue hue. How can you possibly choose?
"Beauty lies in the eyes of the Beholder." – Plato.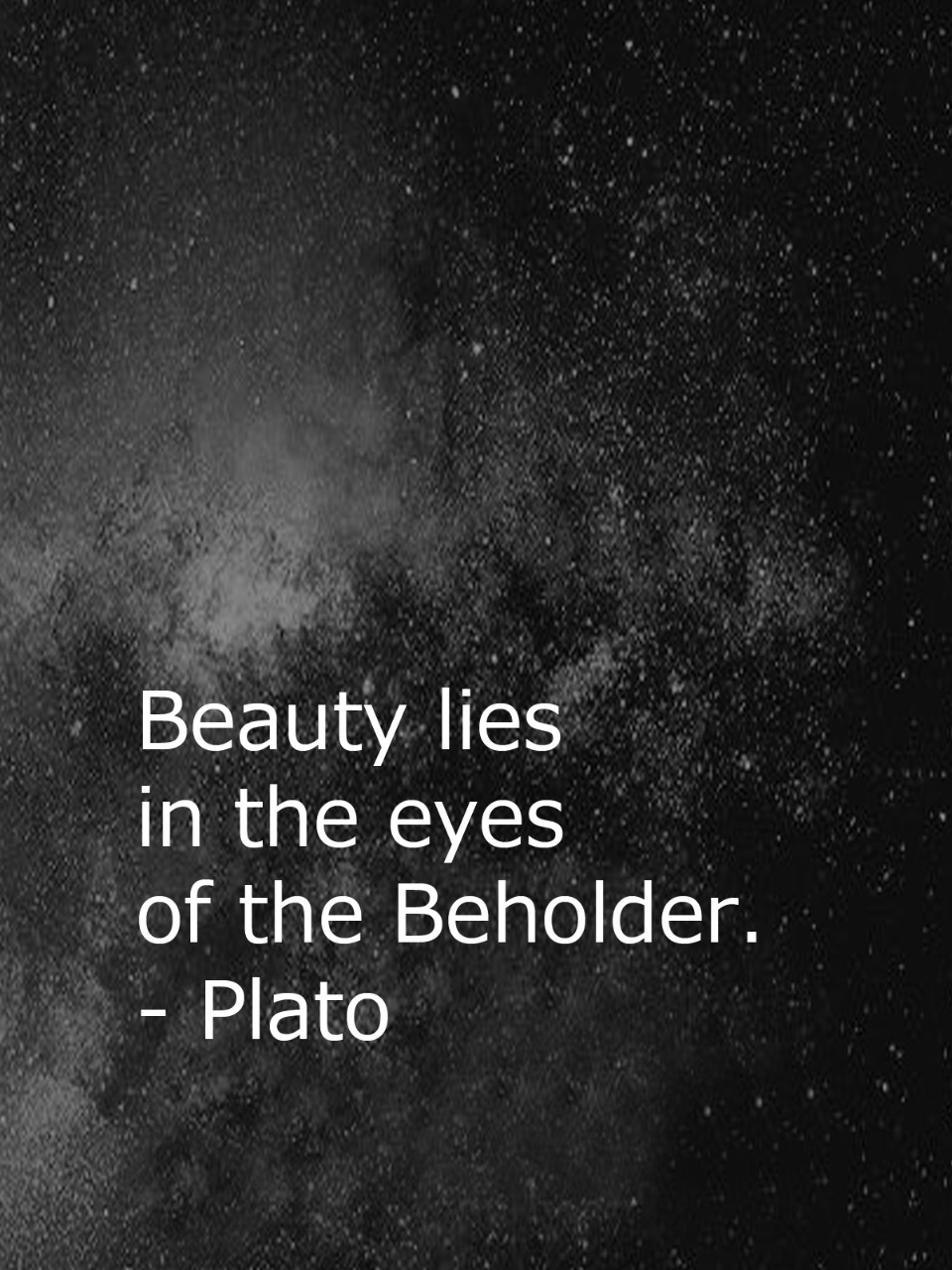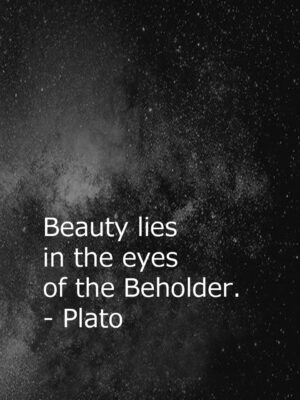 The choice varies from person to person. For you, a Galaxy Diamond might be the best option pertaining to its originality and natural reach. On the other hand, your friend might prefer Geometric shape diamonds or Black and White diamond rings that give a more modern and contemporary look. It all goes back to how you want your stone with inclusions, speckles, or a clear crystal one. There are different perceptions involved here. While one might like to explore new options and try out something raw, i.e., Salt and Pepper diamonds, the other might prefer sticking to the norm and the popular options,i.e. White Diamonds. 
Galaxy Diamonds are Natural crystals with beautiful imperfections. They come in different shapes, sizes, and colors. Some might contain heavy speckles while some might come with light speckles. How do you see these imperfections? Your perception defines which diamond would be a perfect pick for you. 
There isn't one specific answer to What are Galaxy Diamonds? Galaxy Diamonds are eternal stunners that are cherished as an alluring ring on your finger. It reflects the celestial sky when light passes through it. The lustrous diamonds are a treat to the eyes. This diamond is one of the best picks for your engagement rings, with natural inclusions and glossy edges. Flaunt your custom-made Galaxy Diamond ring that leaves everyone stunned!
The Rarity Factor

Grey Diamond rings and Rose Gold engagement rings are considered to be rare pieces. Since every Salt and Pepper design follows a unique inclusions style with no similarities, these stones hold more value now. While Galaxy Diamonds are pretty rare, they aren't as expensive as white diamonds. This is a common misconception. People haven't heard much about Galaxy diamond rings or Rose Gold engagement rings than the Solitaire diamonds. This gives the impression that such stones might be very costly. The costs vary depending on the inclusions, shape, and texture of the diamonds.
The price of Geometric shape diamonds is quite affordable whereas round brilliant cut diamonds can be more expensive, depending on their design and inclusions. The starry diamonds are not unfolded to every corner of the world. Galaxy Diamonds have a unique blend of natural inclusions, unlike any other stone, making them rare and precious.
Thank you to most of the designers who worked with these galaxy salt and pepper diamonds and showed the world its one-of-a-kind beauty with their designs. These inclusions occur inside the earth's crust as if nature is trying to show the world how the universe was created and the diamond cutters select such rough diamonds and serve them to the jewelers who understand and value the importance of these diamonds.
However, things are changing with time. The Internet era has provided a  platform where people can purchase premium quality original Salt and Pepper Diamonds from verified sellers globally. You can connect to famous Jewelers and get your favorite designs to add a personal touch. Earlier, this wasn't quite possible. At present, the demand for  Galaxy Diamond rings is rising. Couples are looking for intuitive and authentic engagement rings for Grey Diamond rings or rose gold engagement rings. Get your ring customized with your Favourite Galaxy Diamond that you can't stop obsessing over. 
Conclusion

Galaxy Diamond rings are rare, exclusive, and unique. With enhancing white and black inclusions, these diamonds give out a powerful and magnificent tone. Now that you know what are Galaxy Diamonds, you can easily select an elegant design for your engagement or any other occasion. These are ethically sourced diamond rings extracted by following law-abiding processes. Whenever you are looking to purchase Galaxy Diamonds, ensure that the procedure undergoes responsible sourcing. The Salt and Pepper diamonds are an absolute delight with their raw speckles and polished edges. The Rose Gold Engagement ring is a perfect pick for a personality who's always looking to explore new things and going towards the roads less traveled. 
You can define galaxy salt and pepper diamonds as pure, earthy, raw, or natural in their form. As none another than the earth can create these types of diamonds which has their own natural identity. You can get these salt and pepper diamonds in various shapes and sizes also the rose cut faceted cutting allows one to take a look inside the diamond because of its flat back structure.