Black Diamond Marquise Shape
A black diamond marquise shape is also known as navette shape diamond is the accurate one to make an eye shape diamond ring. The black eye symbolizes the protection to evil spirits, so if you want to design a black diamond ring or jewelry that stands out and is one of a kind then this black diamond marquise shape is perfect for you.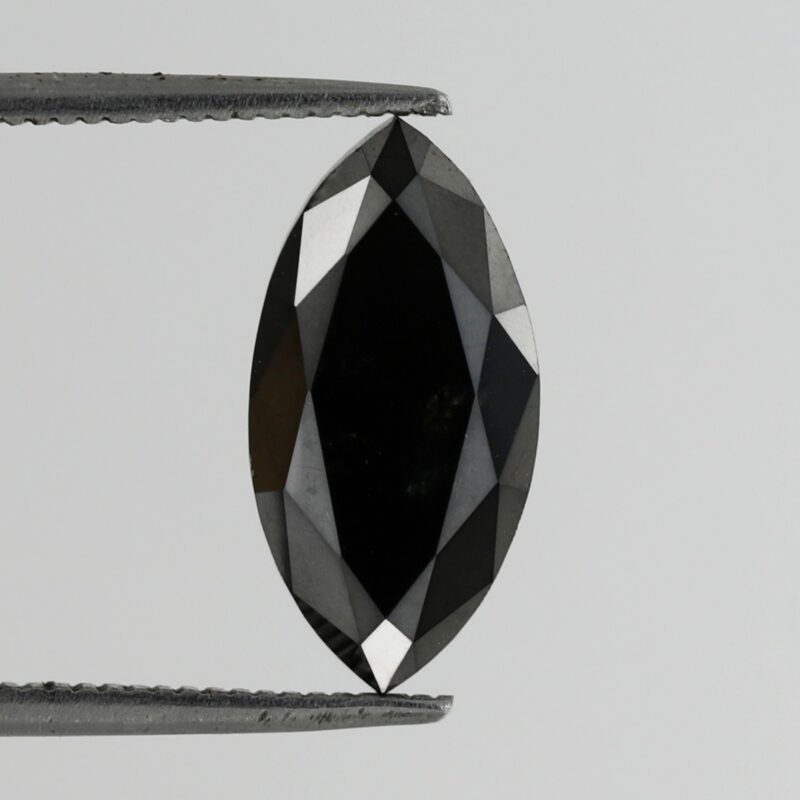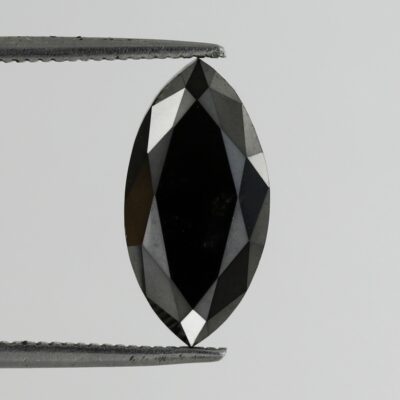 The use of black diamonds is getting popular nowadays and it's still holding the trend due to its black color which is rare and intense. Marquise shape diamond is well known for its shape which looks like a boat or closed-lip or an eye. This marquise shape black diamond is 4.19 Carat in weight which makes it largest and huge when one will set into a ring or pendant.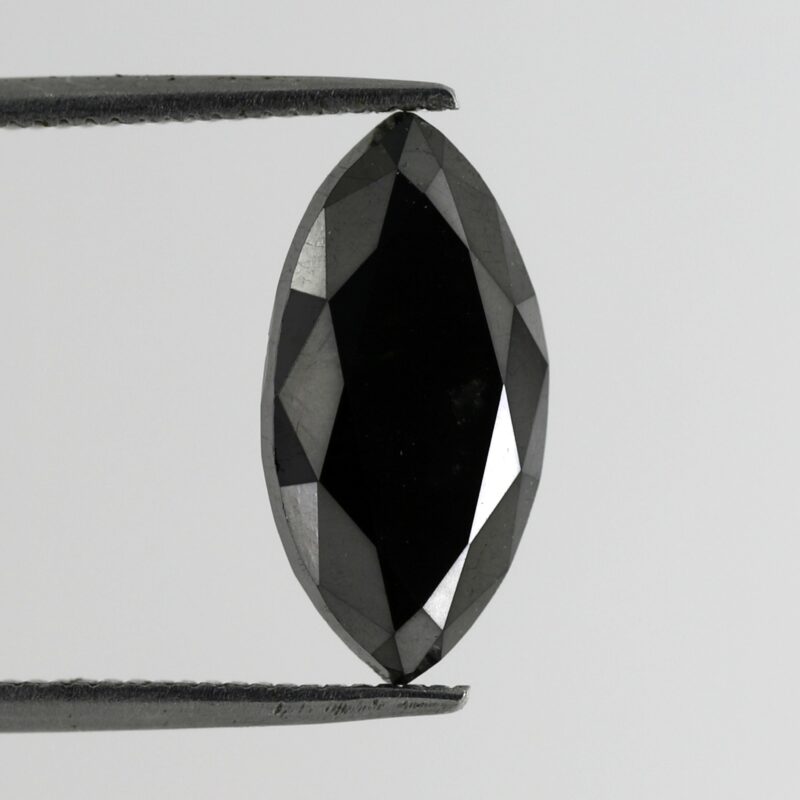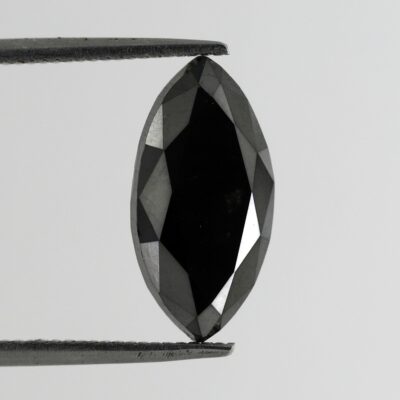 The front table of this black diamond is smooth with a larger table and smoother surface what's different about this marquise shape black diamond is that it has rose cut back which looks like a turtle or dinosaur's shell. Everyone looks for something unique and this black diamond promises to be different than other black diamonds in a marquise shape.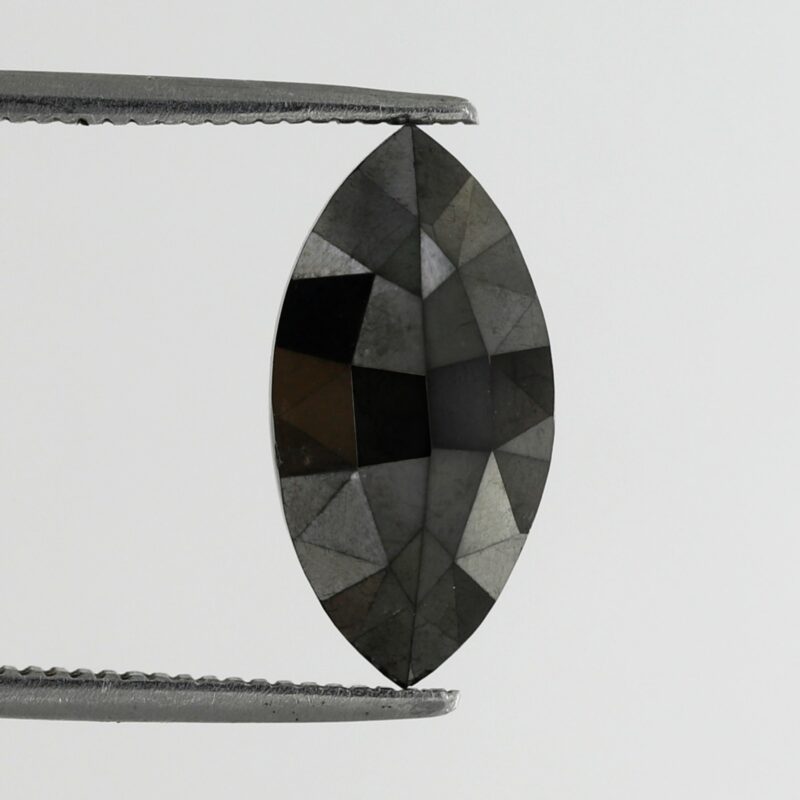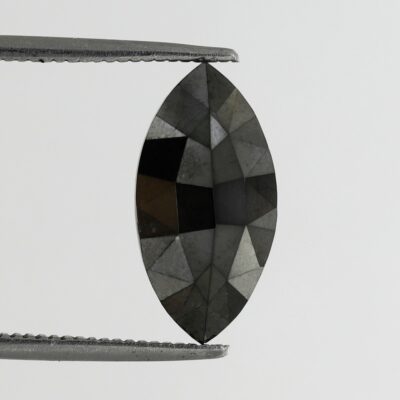 If you are still unaware of black diamonds and want to learn more about them then you are free to check with the blog link below.
What are black diamonds?
Details of Black Diamond Marquise Shape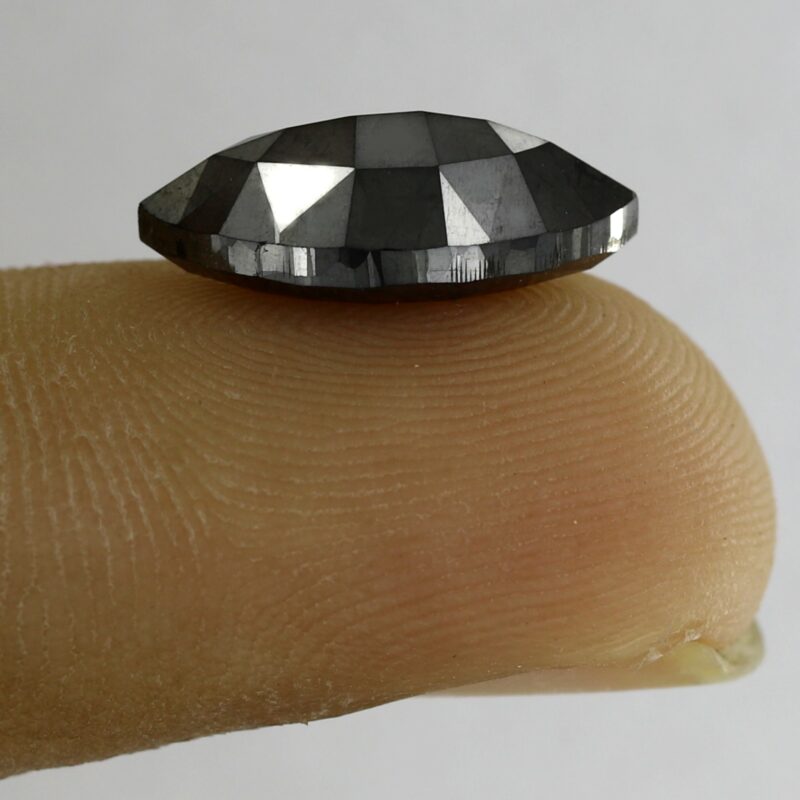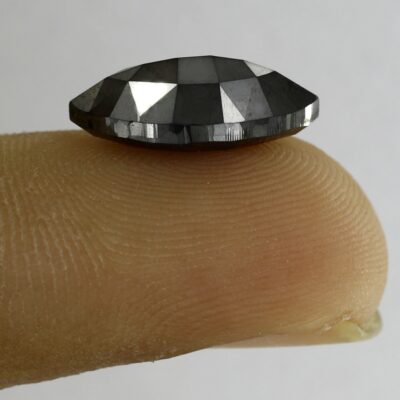 Want to set this black diamond marquise shape in your jewelry pieces like a ring or pendant? Then you must check its characteristics and details first.
This black diamond is completely jet black in color with opaque quality.
The total weight of this black diamond is 4.19 Carat weight which makes it the huge diamond you will ever own.
It is characterized in one of the topmost quality that is AAA quality which doesn't have cracks and pots on its surface visible through the naked eye.
The size of this black diamond is 14.4 mm X 7.3 mm X 5.1 mm which makes it elongated and looks bigger in the size.
You can design pendants and engagement rings with this superb black diamond in a marquise shape.
It is a natural black diamond but heated to get a jet black color and superb luster.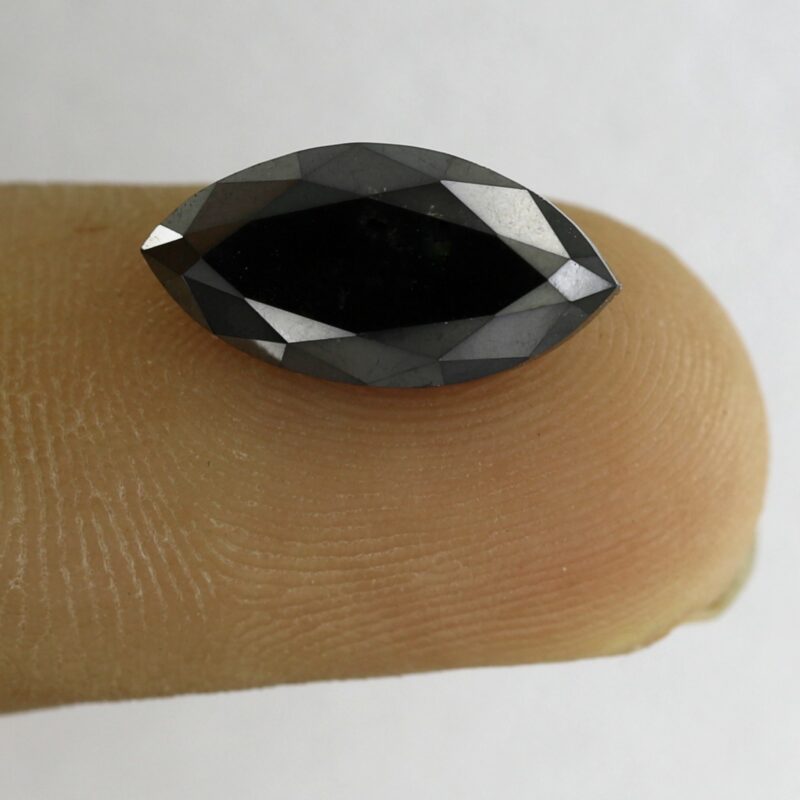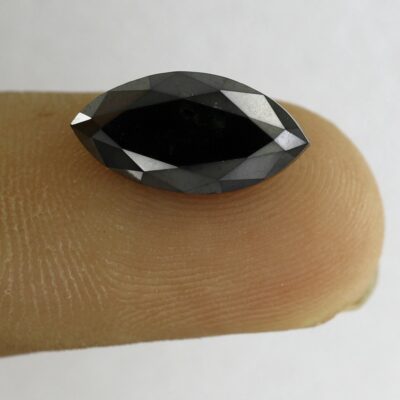 Customization in Black Diamonds
Are you looking for a black diamond marquise shape in a different shape or size then you definitely ask us over web chat or email our customer service representative will reach out to you and note down your request as soon as possible? As a prominent name in black diamonds, Jogi Gems can offer you black diamonds in various shapes and sizes you want. We have several manufacturing units with skilled diamond cutters who can cut black diamonds in whatever shape or size you want. So if you have any such request then feel free to ask us here anytime and we will complete it in meantime. We understand what our customers want and hence we offer free customization service to our customers in black diamonds.
But if you are content with this black diamond and want to get it then you can buy it now as it is ready to ship, so start shopping now and add unique black diamond jewelry designs to your list.