Round Loose rose cut diamonds
Buy round rose cut diamonds loose at wholesale prices in the best quality in wholesale quality from a diamond supplier online, Use of rose cut diamonds is most popularly in antique style jewelry and vintage engagement rings. Rose cut diamonds are most popular these days as the trend of vintage engagement rings is growing. Modern-day jewelry designs with rose cut diamonds have a unique fan base.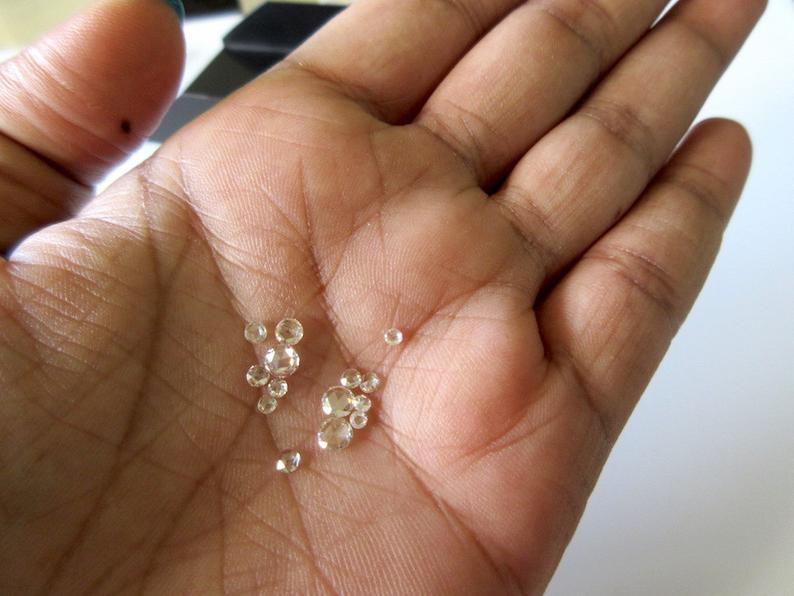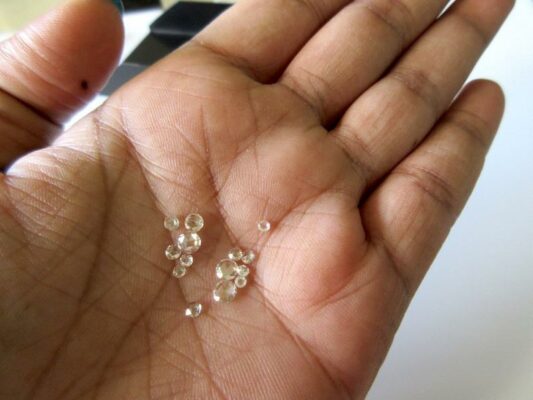 The demand for loose rose cut diamonds in modern-day jewelry is growing because of its antique shape and low prices. With these rose-cut diamonds, you can create one of the best eternity diamond rings in rose gold or white gold. Rose cut diamonds are nothing new they have a long history, in fact, diamonds were cut in rose cut shapes before the '90s but after the invention of brilliant-cut diamonds, the production of rose cut diamonds started the decline.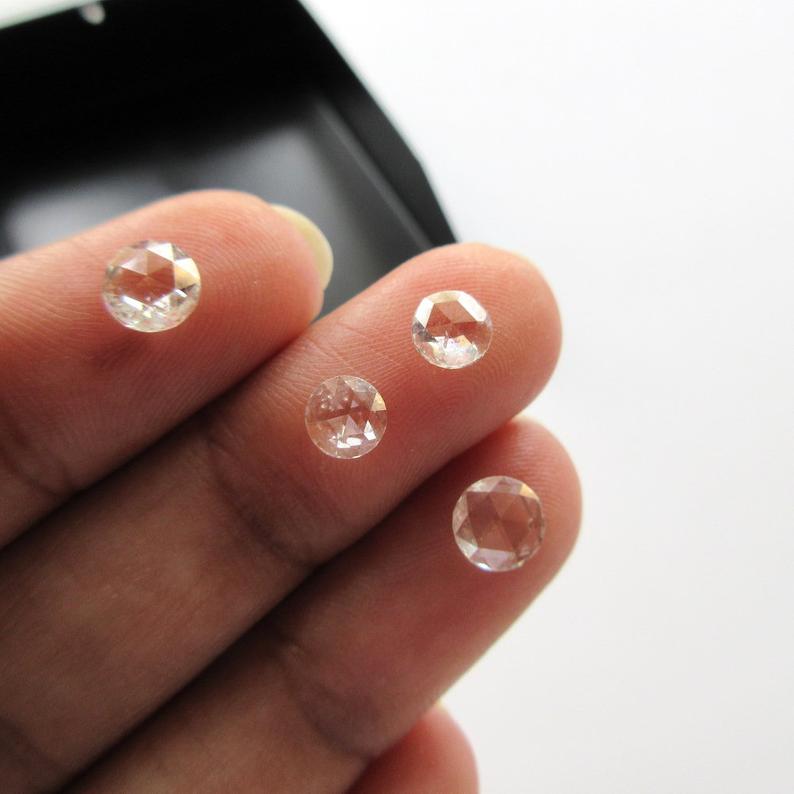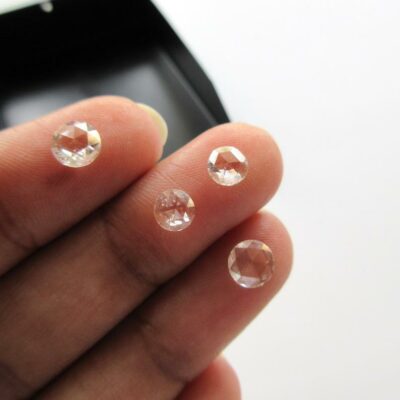 Loose rose cut diamonds are natural and they feature the same 4'cs as brilliant-cut diamonds, but the shape of rose cut diamonds is usually bigger than the ordinary brilliant-cut diamonds due to its flat back shape. This diamond shape derives its name from the rose flower bud, as it looks like a rose flower about to bloom.
If you are new to this term rose-cut diamonds and would like to gain more knowledge about rose cut diamonds then you can hit the blog link below.
What are Rose Cut Diamonds?
Uses of Loose Rose Cut Diamonds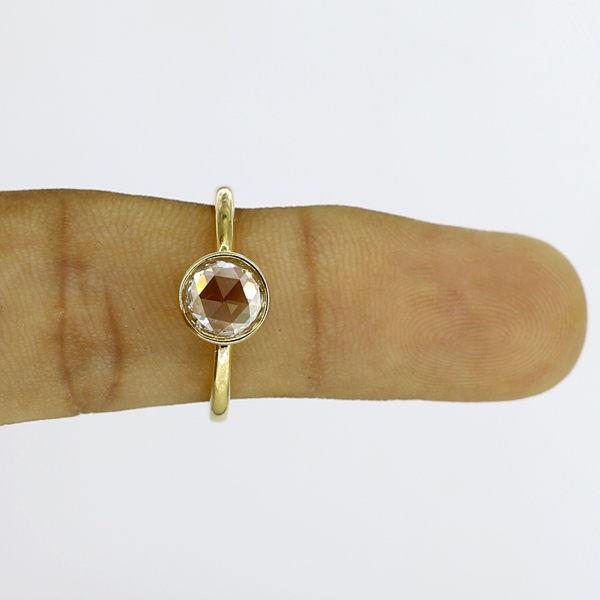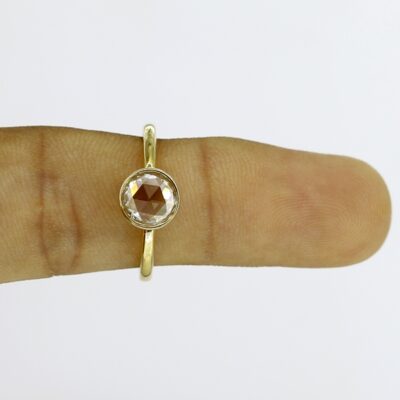 If you are a jeweler and want to design a unique set of diamond jewelry then you can use loose rose cut diamonds.
The size of these loose rose cut diamonds is 1mm to 5 mm which is sufficient to make antique jewelry designs.
For custom designs and one of kind jewelry more trendy like eternity bands use of loose rose cut diamonds is common.
You can also make a shiny bracelet with these rose cut diamonds as their facets are larger in size.
Most probably these rose cut diamonds are used to design vintage or antique engagement rings.
One can also use these diamonds as an accent stone with a salt and pepper diamond in the center.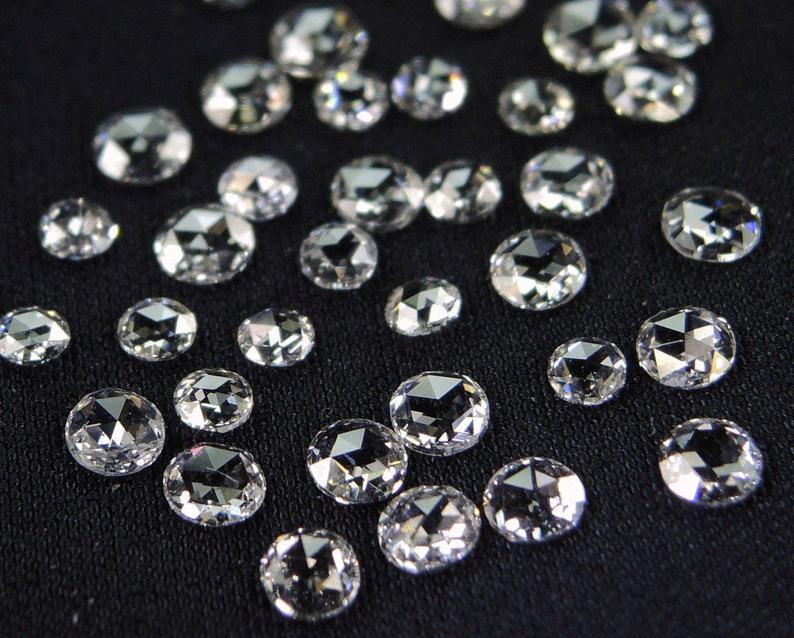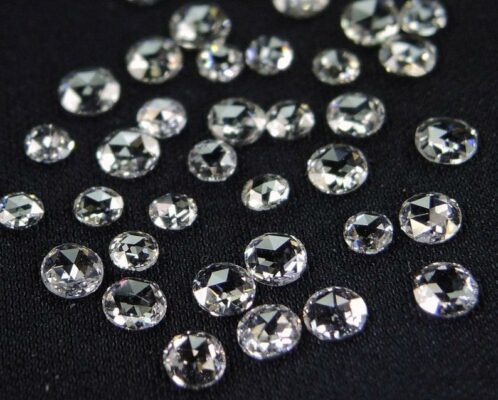 Therefore if you have something different in your mind with your creativity then you can buy these magnificent lot of 1 mm to 5 mm loose rose cut diamonds at wholesale price from the leading manufacturer of rose cut diamonds online. Get them now and turn your antique imagination into reality.