Rose cut diamond engagement ring
Style yourself with something different this time with our rose cut diamond engagement ring in 14K yellow gold. The engagement ring consists of a rose cut diamond of topmost quality which looks gorgeous in pure 14K gold 4 prong hold.
Round shape diamonds are too rare but have you ever tried a rose-cut shape in your jewelry if you want a diamond of big size at an affordable price. Rose cut diamonds are well known for their unique shape and it is one of the oldest cutting known to diamonds. Most of the old diamonds are found in rose cut shapes.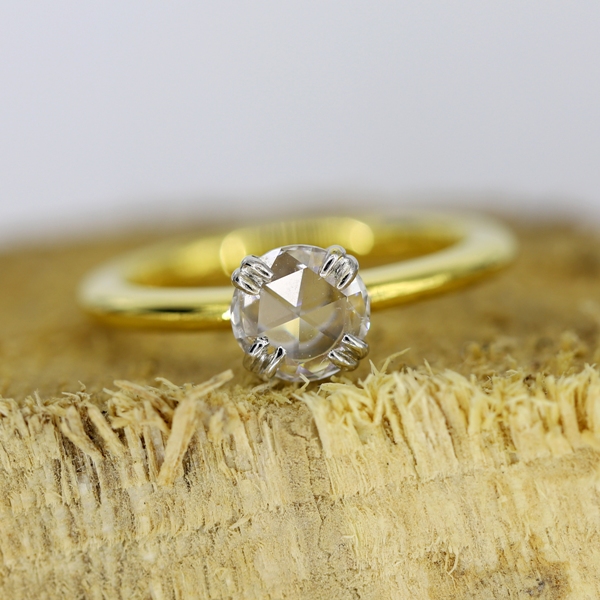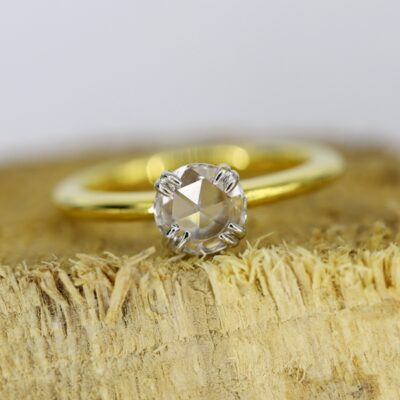 The trend of vintage diamond ring is growing day by day and hence rose-cut shapes have made a major comeback in the modern jewelry era. Hence for such vintage diamond ring lovers, we are presenting you with a lovely rose cut diamond ring in 14K yellow gold.
This rose cut diamond ring is made of pure 14K yellow gold with double shared claw prong that enhances it to look wild. Unique diamond rings need antique diamonds so this rose cut diamond of best quality makes it possible to get a modern look with something old.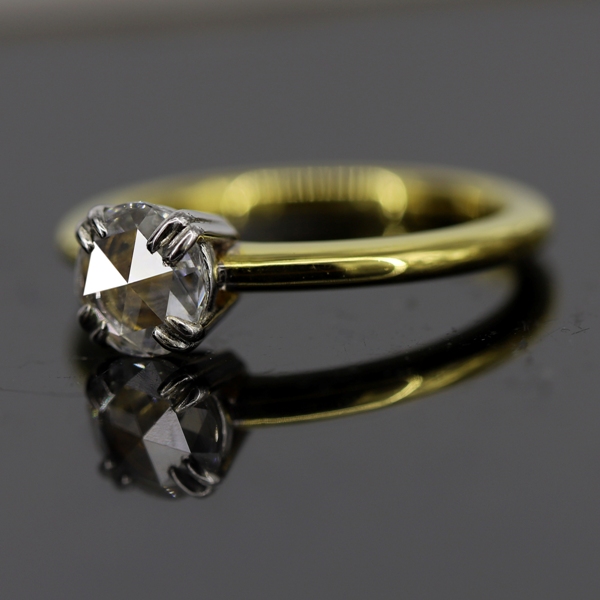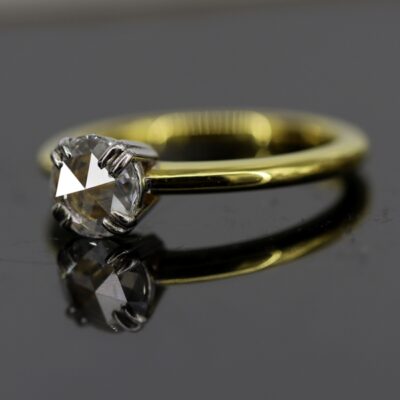 Rose cut diamonds are gorgeous it has an old history and if you want to learn more in detail about these diamonds then you can check out with the link below.
What Are Rose Cut Diamonds?
Why buy this rose cut diamond ring?
If you have a unique choice and would like to choose something extraordinary then this rose cut diamond ring is the best one for you.
It is a natural diamond and appears to be larger in shape due to its flat back shape but it will weigh less in carats so it looks larger, elegant, and worth less than usual diamonds.
Yellow gold rings with a rose cut diamond in it show a pure combination of love and care.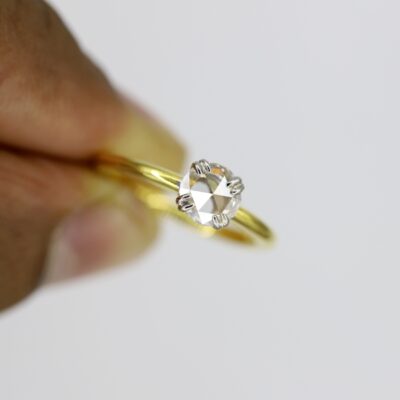 Diamond rings in the antique shapes have a different appeal which is a great choice and can suit your personality too.
Rose cut diamonds are most popular for its triangular facets which look like a rose flower bud.